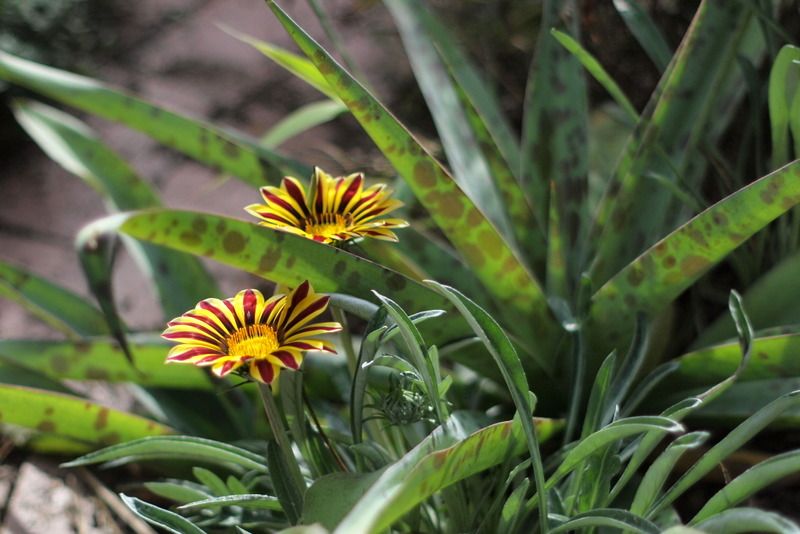 These gazanias were pulled up last spring to make room for the manfredas, but obviously some roots escaped my trowel.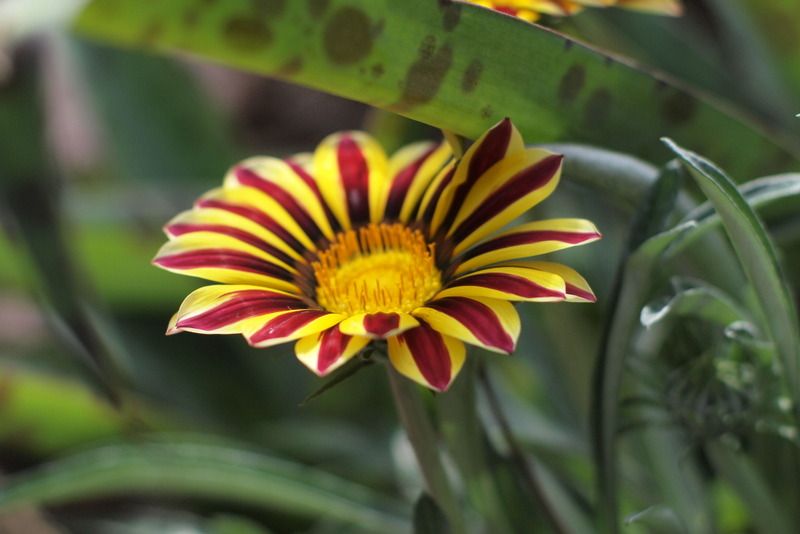 whoa. I'm rubbing my eyes after looking at just two flowers. Imagine fields of them in South Africa.
I have to say I do like how the manfreda's spots pick up the red in the gazania.