It's true, I'm fixated on shelves. I love how they can lend a veneer of intention to one's magpie tendencies.
With the spring plant sales not far off, I'm getting ready to make some new shelving to hang on the east fence.

possible raw materials for future shelves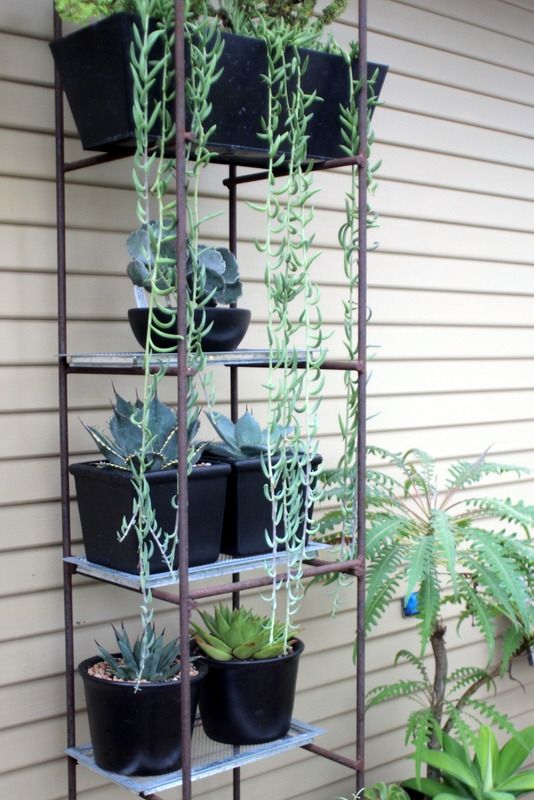 past shelf experiments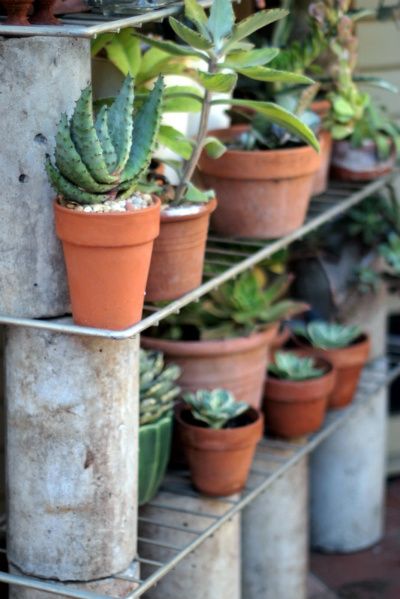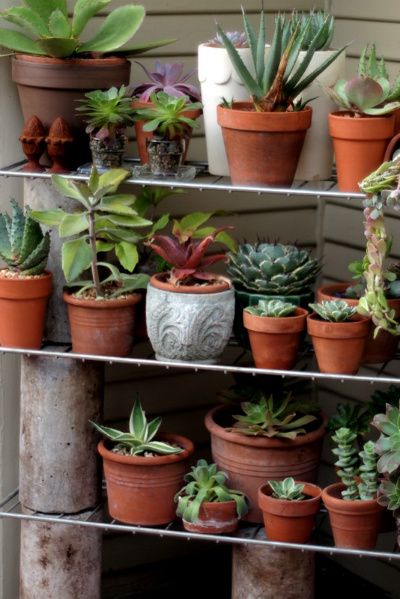 More past experiments, these with the wire racks under consideration for the current project. But I don't want to take up much ground space this time.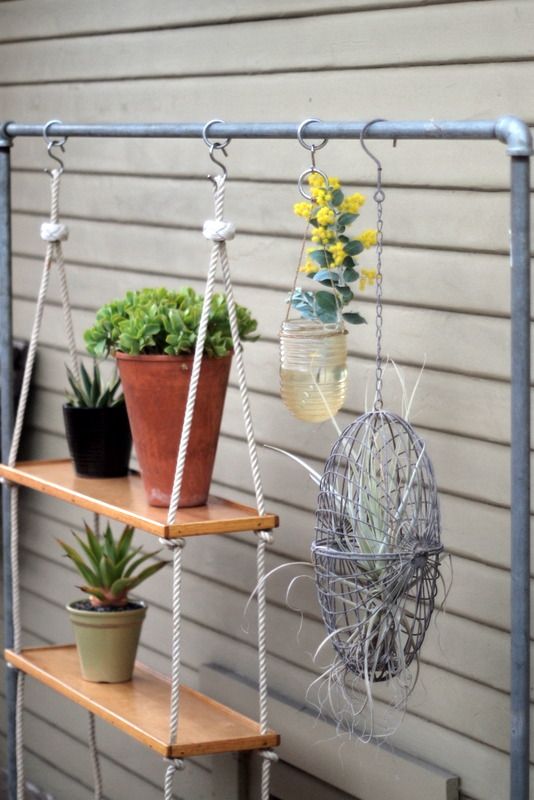 A recent experiment. Any plants on these hanging shelves will always need drainage trays to protect the wood.
And I've always been unreliable where drainage trays are concerned, so back again to the wire racks.
The plumbing pipe rack that we used to display stuff at the flea market is what put this useful hardware on my radar in the first place.
So I'm leaning toward plumbing hardware as the framework for wire racks.
photo found at awelltraveledwoman
And I'm finding inspiring examples of it everywhere.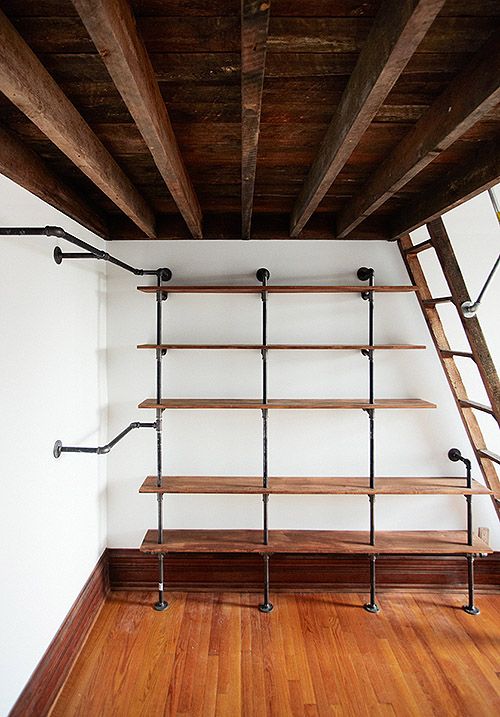 photo found at designsponge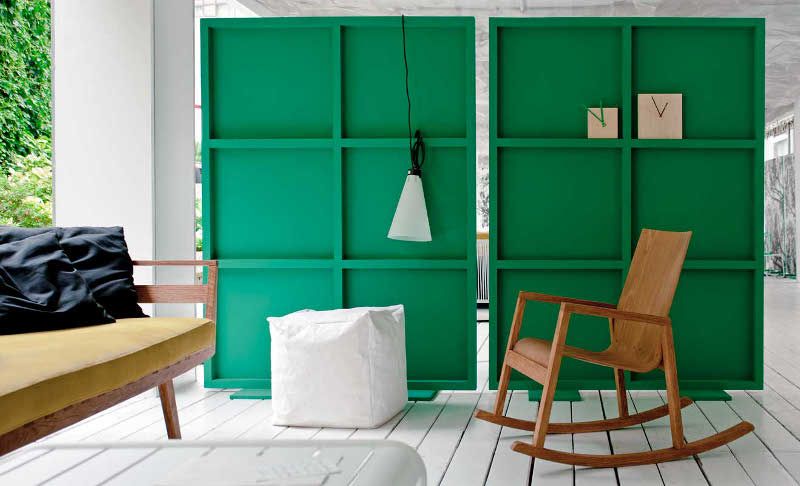 I'm very drawn to these free-standing screens/shelves in that precise shade of green.
And I could be easily talked into anything with wheels (lost the tumblr link).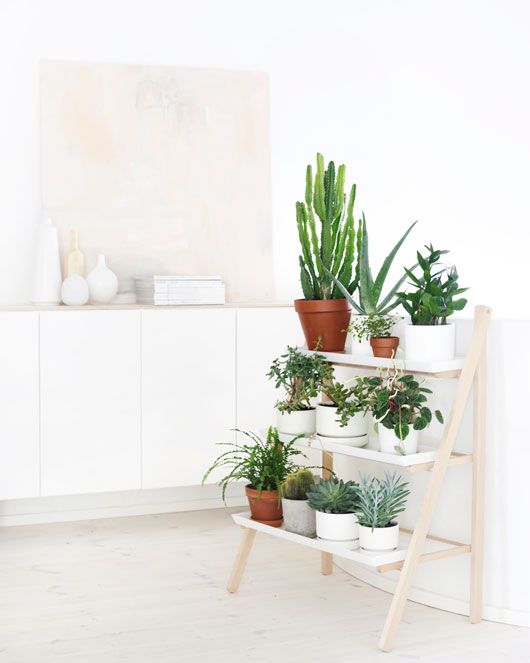 Not DIY but very clean, with a small footprint. weekday carnival via sfgirlbybay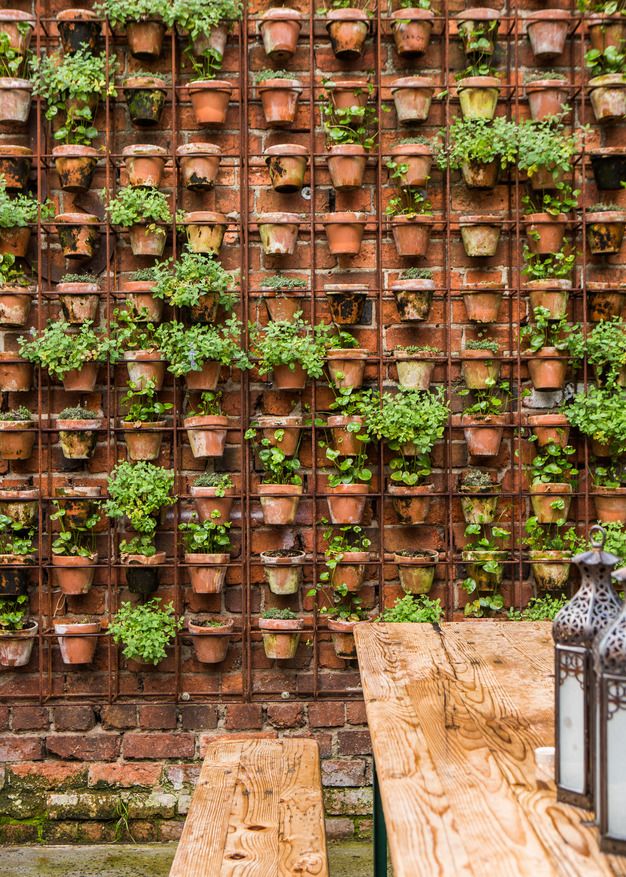 A rebar grid for pots has lots of potential. Photo found at desire to inspire
Yes, indeed, spring is going to need more shelves.