It's Modernism Week in Palm Springs, so what architectural gem did I visit? A Wexler steel house? Maybe a Neutra?
Nope, but I did visit a cactarium, the world's first.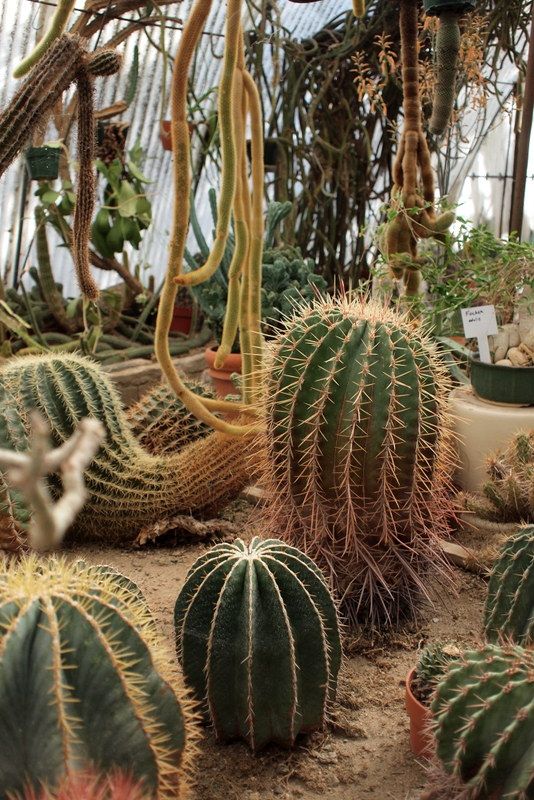 The cactarium belongs to the Moorten Botanical Garden, a small, idiosyncratic, family-run botanical garden right off the main drag in Palm Springs. If you veer left and take East Palm Canyon Drive, you run into a strip of hipster hotels like Ace Hotel. But if you keep right on South Palm Canyon Drive, you'll find Moorten's and sights like these.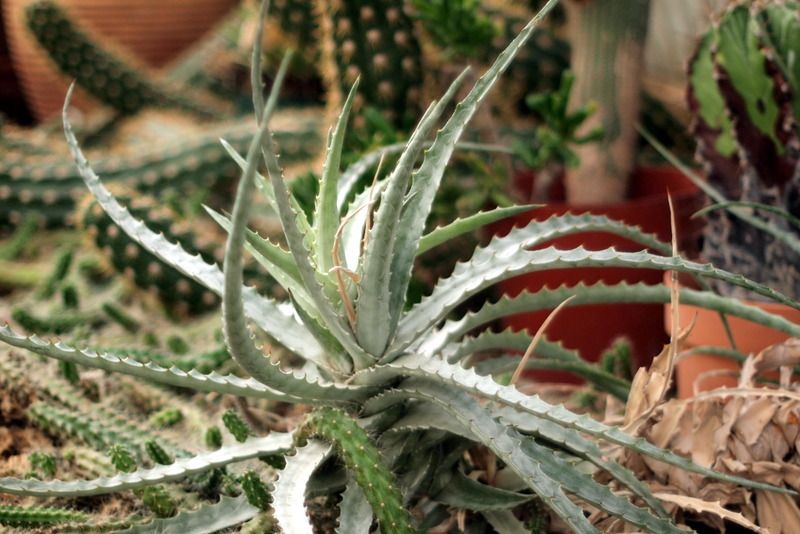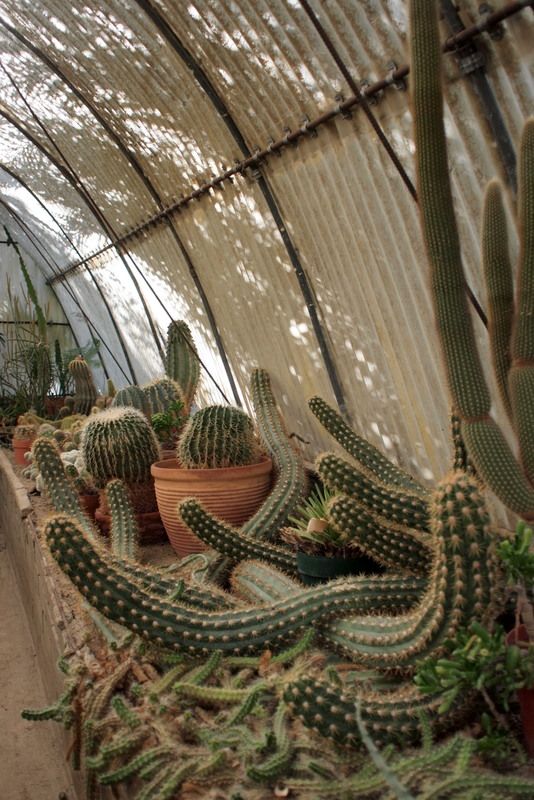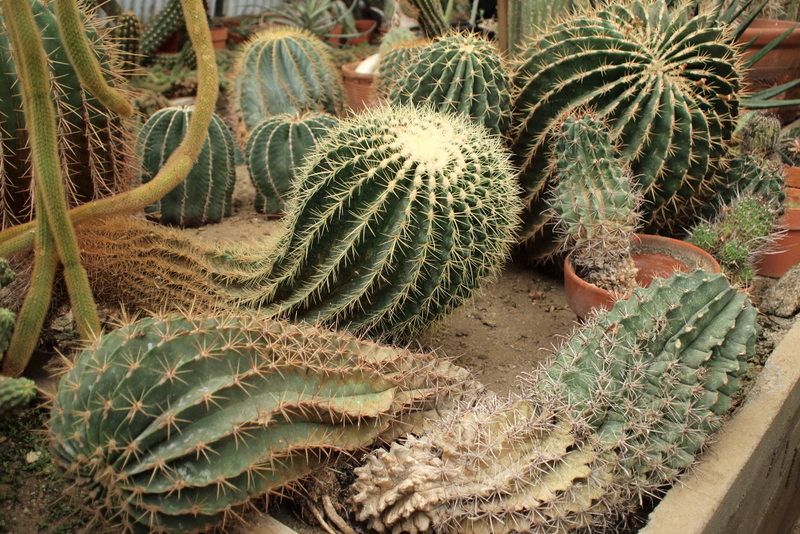 The legendary Hollywood-Palm Springs connection insinuates itself even into a small botanical garden. Its founder, Chester "Cactus Slim" Moorten, was one of the original Keystone Cops.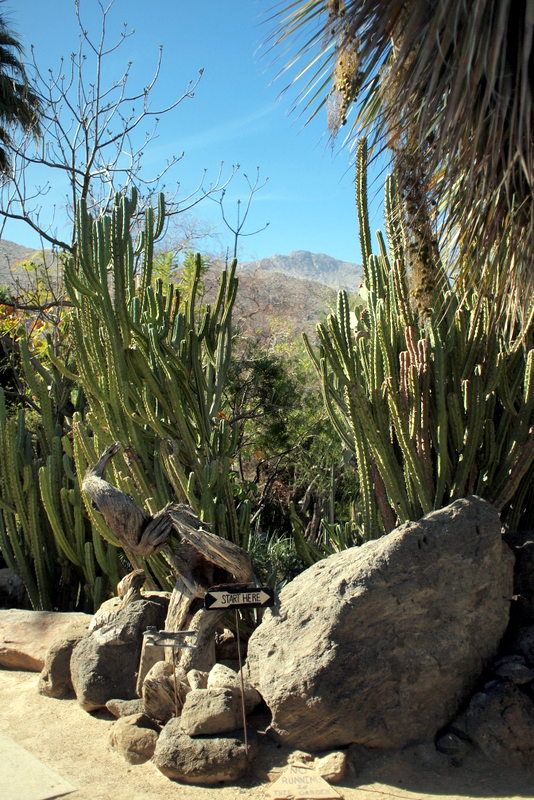 Leaving the small, quonset hut-like cactarium for the main garden, San Jacinto Mountains in the background.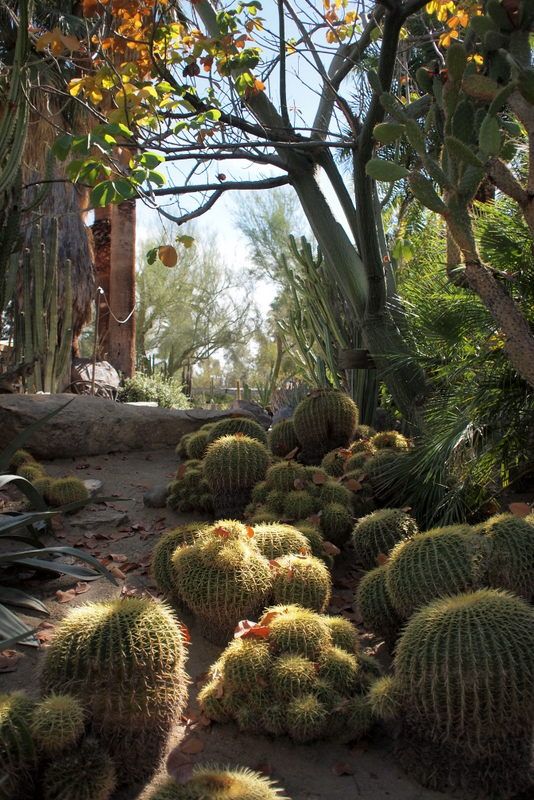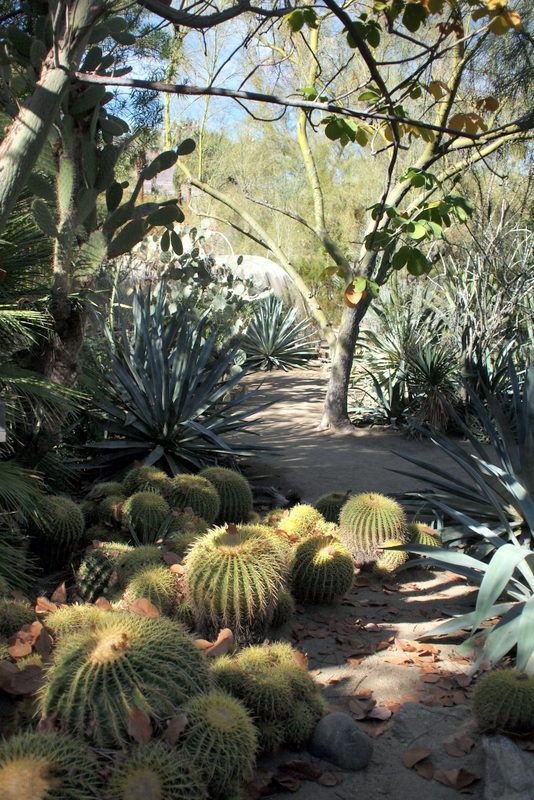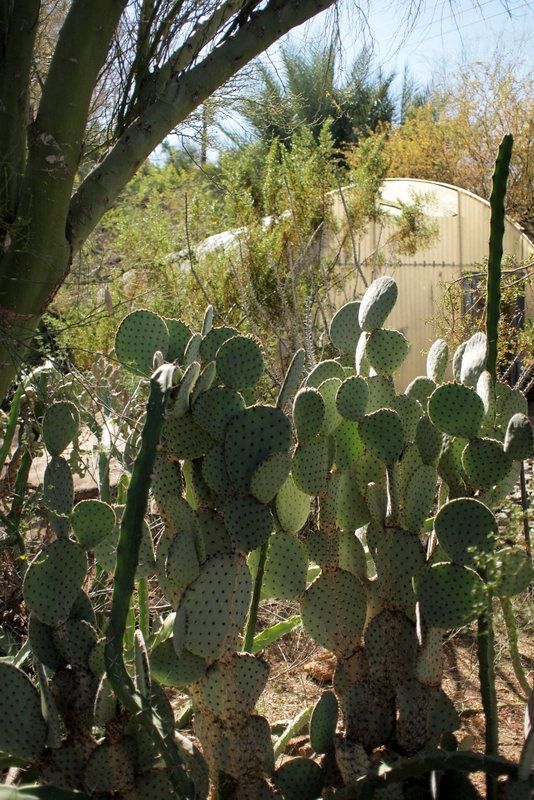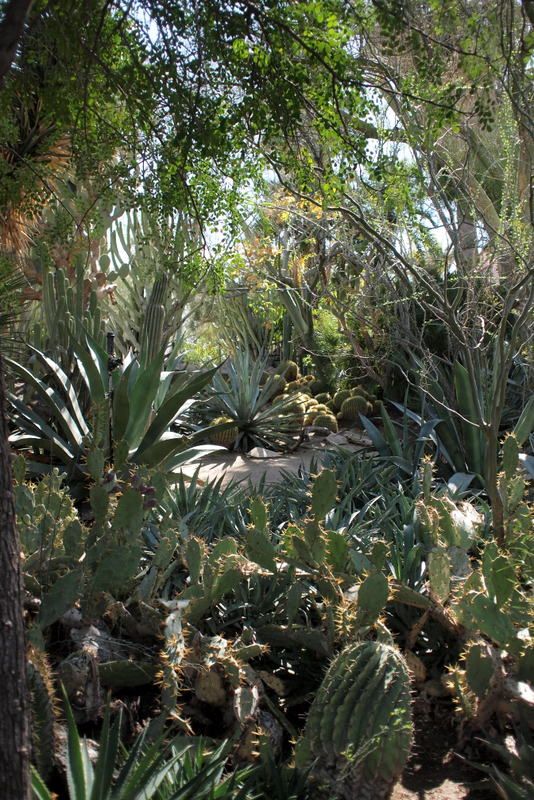 The enthusiastic, mad love for desert plants permeates every inch of this little garden.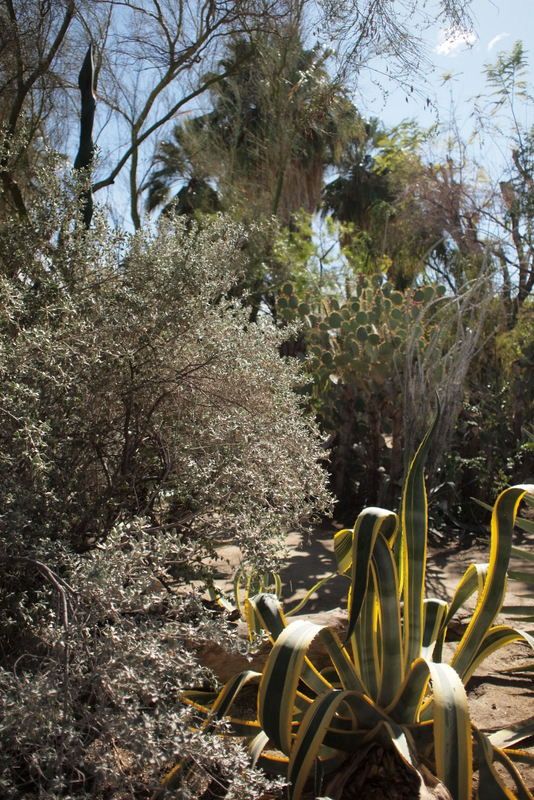 Palm Springs in February is a glorious place to be. Temps reached just 87 degrees. The air was fresh and sweet, a marked change from our "hard" port air. If we go back before summer, we'll take in
Sunnylands
too. Modernism Week extends to February 23, 2014, and there are still tickets available to some events. We lucked into last-minute tickets to a lecture by landscape designer Maureen Gilmer, entitled "The Neglected Palette." (Some of what she discussed included her take on old-school, hand-drawn designs versus auto-CAD, which can be read in an article she wrote
here
.) Ms. Gilmer is the author of "
Palm Springs-Style Gardening
," and you can see what inspires her from her Pinterest board
here
.