After sowing some borlotti beans late afternoon in anticipation of rain, I tracked down all the sweet peas in bloom in neighboring plots.
The results of my sweet pea safari: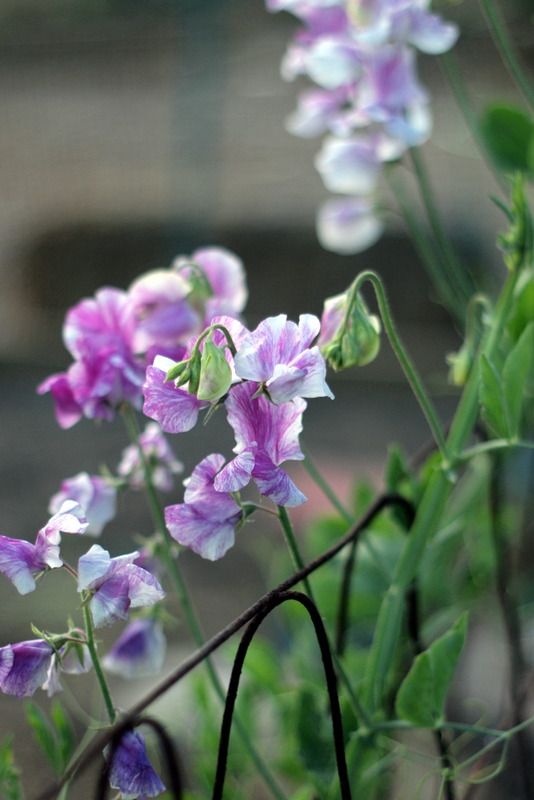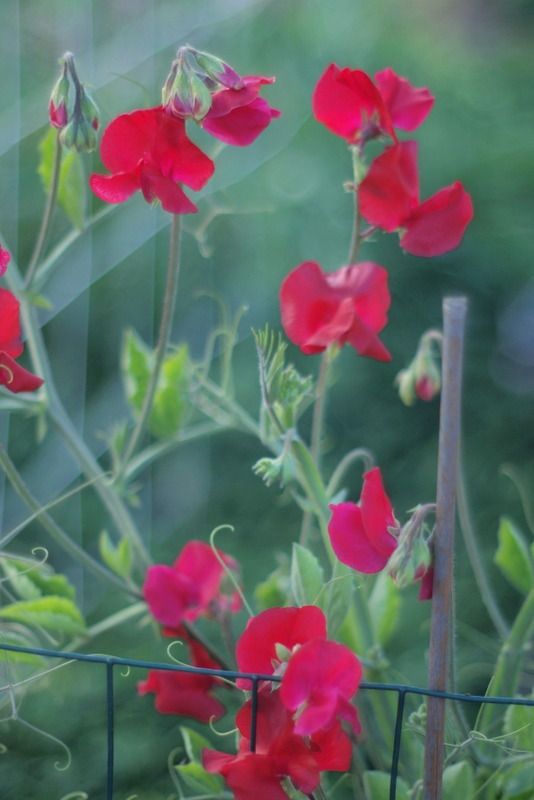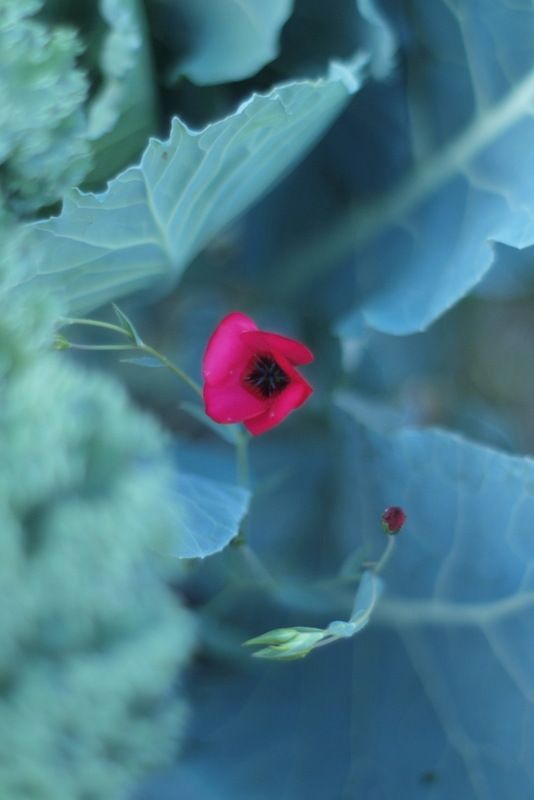 And I always stop to admire how Scarlet Flax has woven through some kale.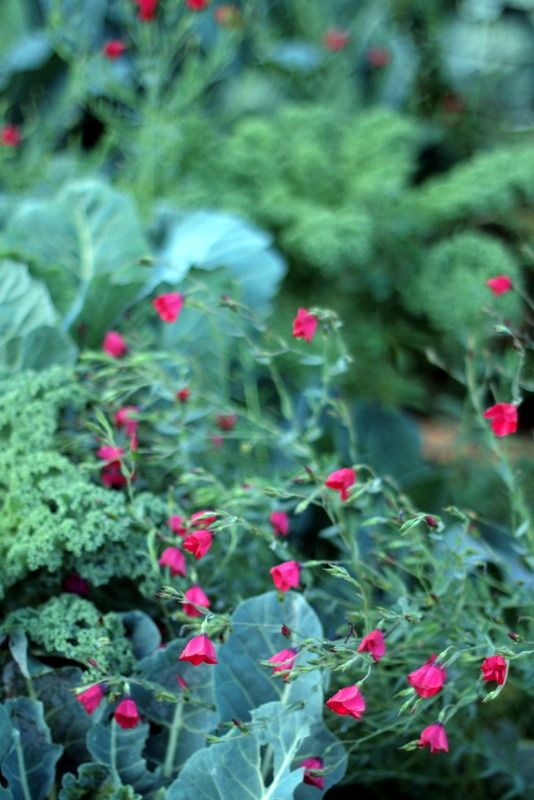 A reseeding annual, Linum grandiflorum 'Rubrum.' So is this intentional or a happy accident?
One of the things I like most about reseeders is how they constantly offer new possibilities to consider, like scarlet and blue-green. Just rip it out if it's not your taste.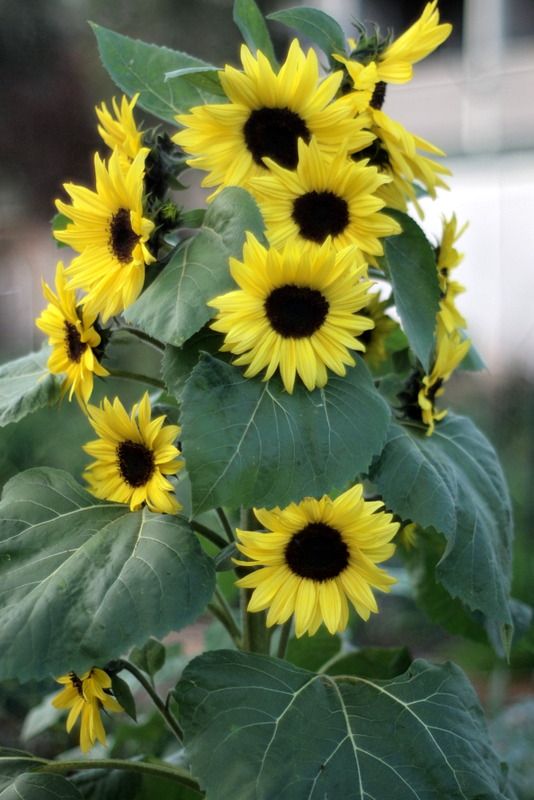 Self-sown sunflowers already in bloom. Reseeders are indifferent to planting guides and timetables.
I was going to wait until late March to start mine. (So many plans for my little 10X10 plot.)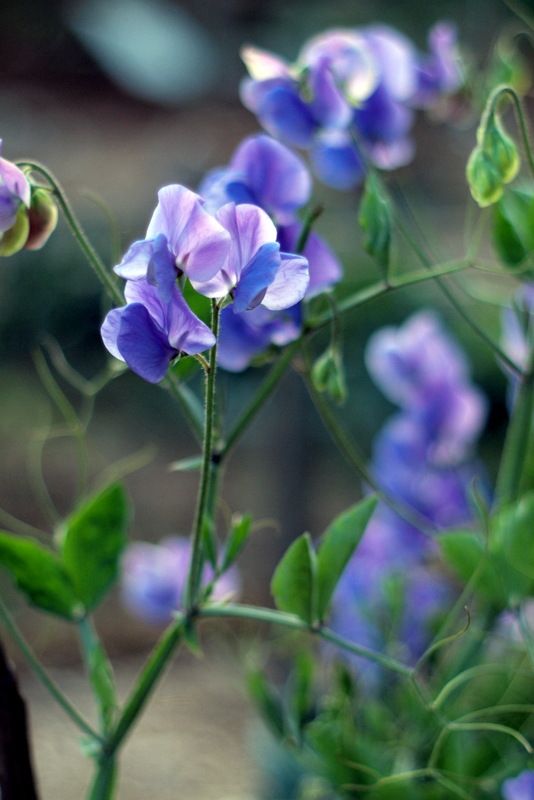 Sweet peas don't reseed true to their stunning varieties, so new seed must be bought fresh every season.
Some of the best growing instructions for florist-grade sweet peas can be found at Floret.