A mind-numbing, eye-hemorrhaging, variegated alstroemeria has been unleashed at Southern California nurseries this spring.
I reached for the camera phone when I saw big displays at two nurseries over the weekend.
Alstroemeria 'Rock & Roll.'
The tag predicts that it will be "Sure to attract attention."
Ya think?
But I suppose if we can't grow those crazy, high-contrast hostas, why not a variegated alstroemeria? This one needs a frost-free winter to be happy; otherwise, container culture only.
It's not like I'm immune to the charms of the variegated. Alstroemeria psittacina spent some time in my garden in years past.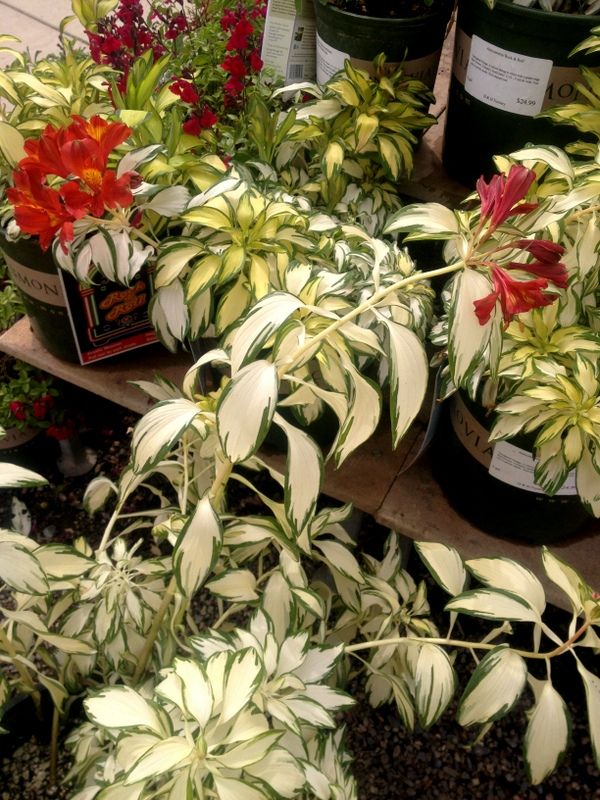 Introduced by Tesselaar International of Victoria, Australia, in 2011, for sale at local nurseries under Monrovia's label.
If you dare…