lives at David and Crissy's house a few doors down the street and is obligingly in bloom this 15th of January in honor of Bloom Day :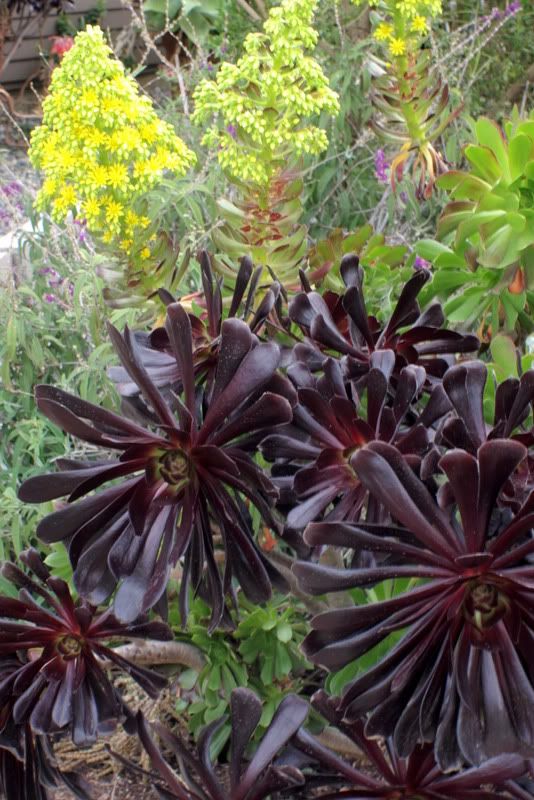 Nomenclature issues for Aeonium 'Zwartkop' are discussed by San Marcos Growers . The dirty leaves in the San Marcos photo are usually how my dark aeoniums look, and I have to restrain myself from polishing the leaves (whereas I never have to restrain myself from wild impulses to dust things indoors). I doubt David and Crissy are surreptitiously polishing their Zwartkop, but that its high gleam is a consequence of the light, cleansing rain two days ago.
Abutilons and pelargoniums revel in the cool mid-winter temps. The pelargoniums flower better in heat, of course, but I always prefer the dramatic color brought out by colder temperatures in the leaves.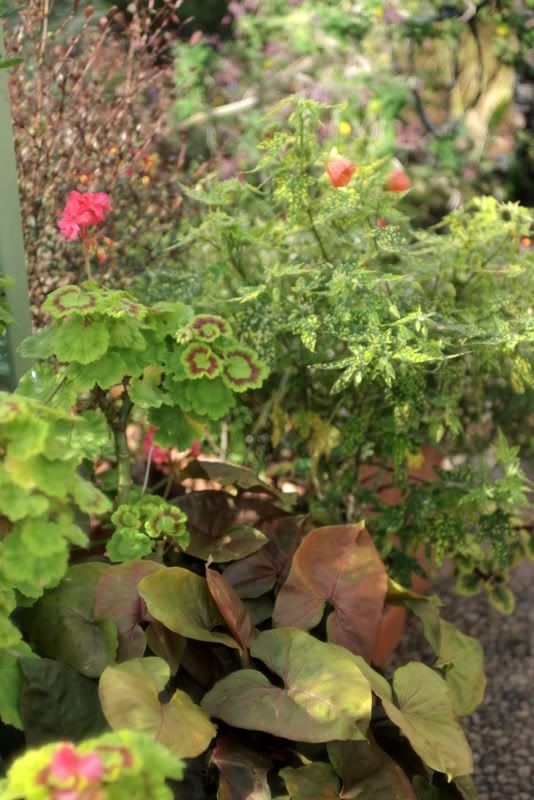 Yes, the rosettes of succulents do not technically belong in a Bloom Day post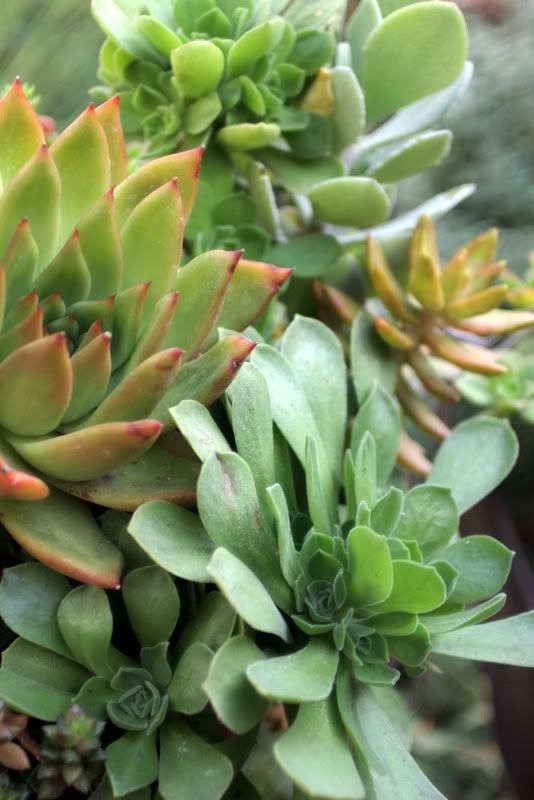 A green aeonium, elongating into bloom, potentially a future Bloom Day post.