Spring is such a massive distraction, and that's coming from just my own little garden, which apart from work* I rarely want to leave. For the first time in my adult life, I drove by a multiplex theater on Sunday and wasn't familiar with a single movie title on the marquee. I can't keep plant show dates straight and nearly missed attending the Spring Garden Show over the weekend, which always has great vendors like B&D Lilies and Franchi Seeds of Italy, though if they were at the show this year, I didn't find them. I had no idea there were speakers or who they would be (Dan Hinkley). Spring, I give up. You win. I know by summer the infatuation will have cooled.
At the show I speed-walked past the display gardens and headed straight for the plant vendors. My overall impression was that a neo-19th century orchid mania has gripped this show. But since these plants are born scene-stealers, it's hard to tell if the show has a creeping orchid bias or not. High-dollar orchids bobbed out of shopping bags, rode up and down escalators in the arms of their new, terribly excited owners. Masses of orchids in exquisitely perfect bloom added a concentrated and disorienting "In The Realm of The Senses" mood to the show.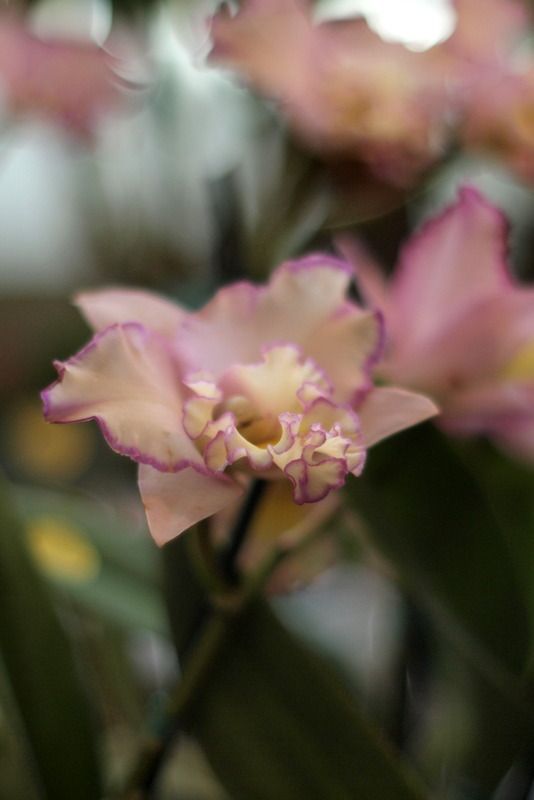 Every color of epiphyllum, the orchid cactus, was on offer.
Every color of epidendrum, the reed orchids
The techno-hobbyists also had plenty to admire, like a bonsai'd boug
As usual, the bromeliads were my biggest temptation. I've really wanted an alcantarea, but this lovely thing had just won some award and so carried a trophy price.
One of my favorite vendors at the show carried exotic bulbs and gorgeous tropical seed pods, like this entada species.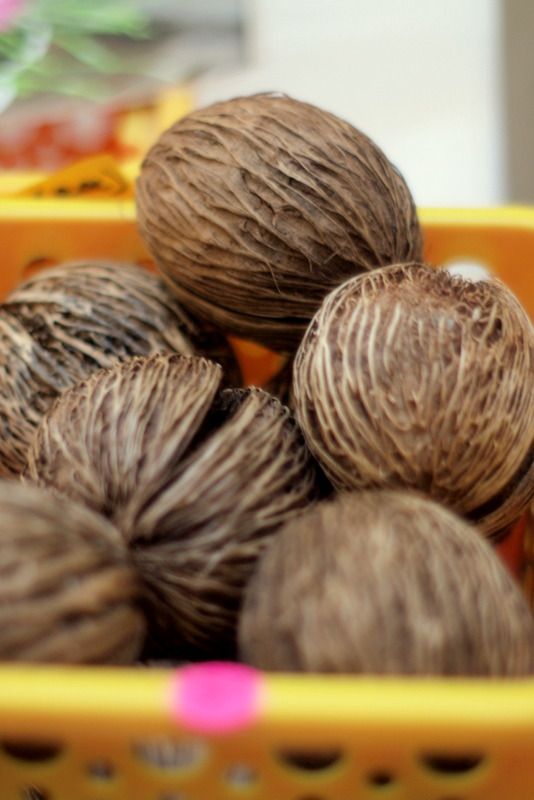 Cerbera odollam, the Pong-pong tree, also know as the "Suicide Tree," once used in Madagascar in the ritual "trial by ordeal" to prove guilt or innocence.
Justice was irrelevant because, guilty or innocent, the tree is invariably lethal (related to the oleander).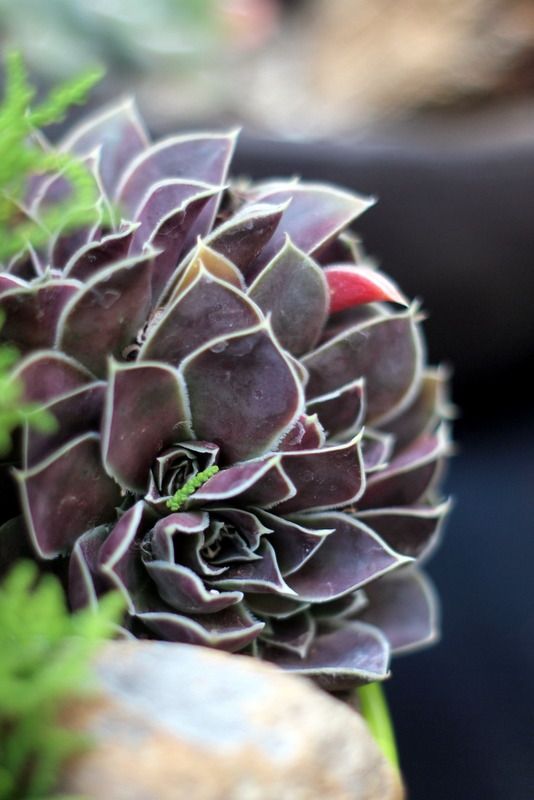 The succulent tables are always worth a browse.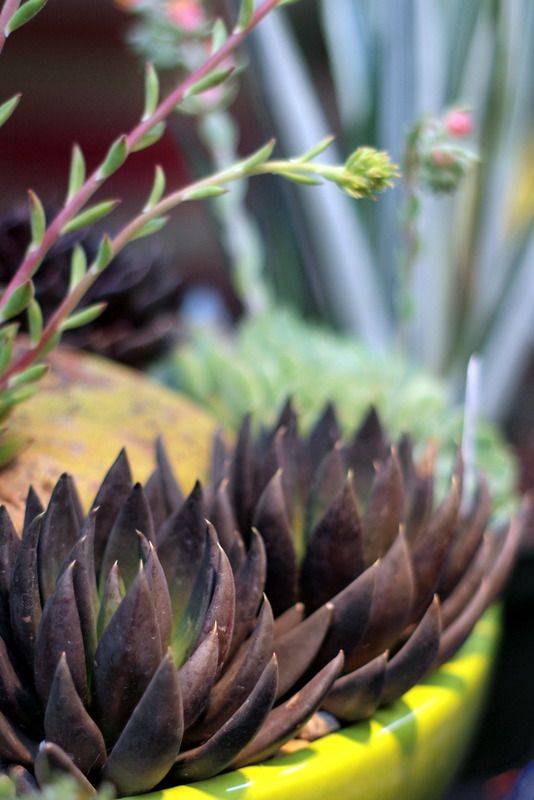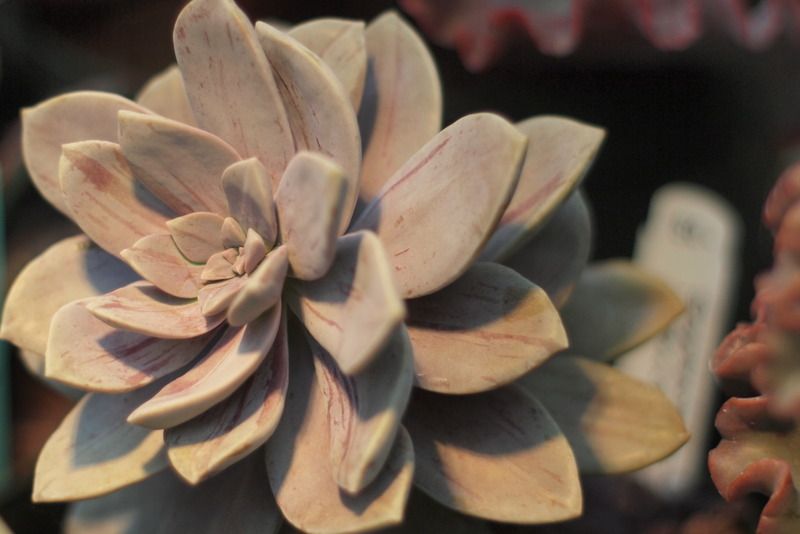 I wrote about this succulent not long ago, Graptopetalum superbum. This one has slight variegation to the leaf and has been named 'Cotton Candy.' $50 for a one-rosette plant.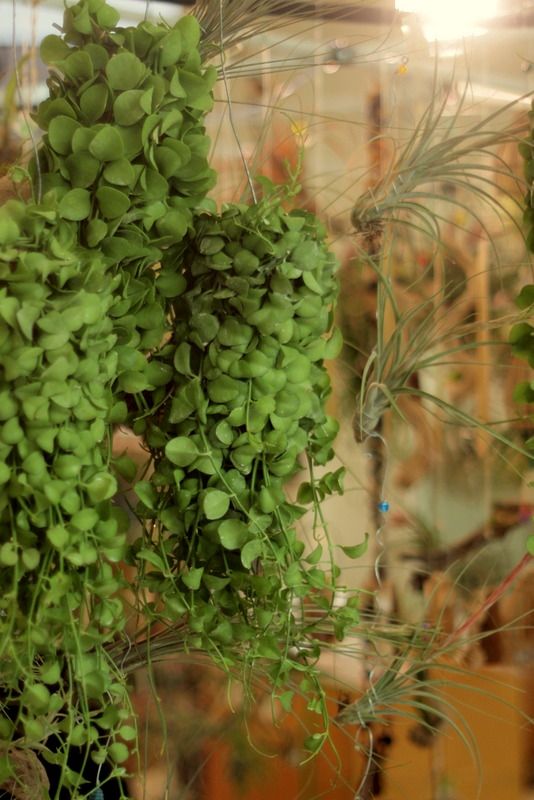 I spent a lot of time with the tillandsias and hanging plants, trussed with fishing line, performing delicate aerial ballets.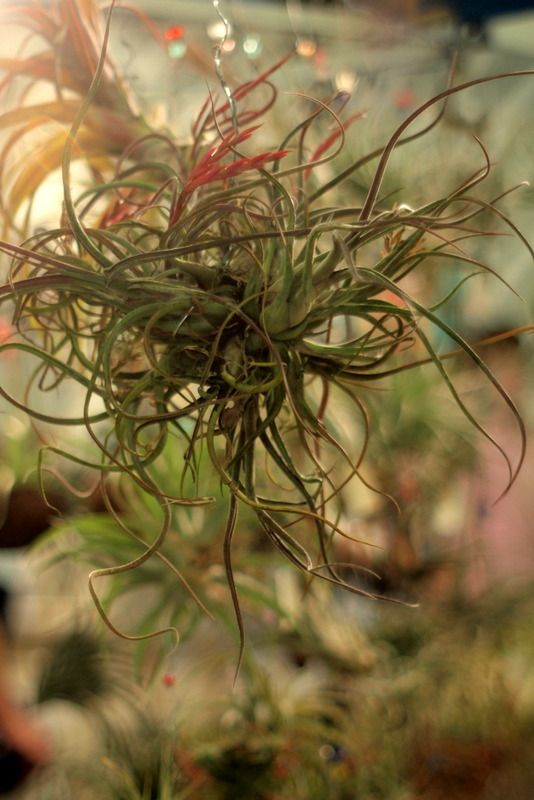 What did I buy? More rhipsalis, of course, that shaggy, mop-headed epiphytic cacti. Andy's Orchids had a nice selection.
And being on a hanging plant binge, you know there was some experimenting yesterday on some old topiary forms.
After the show I had a craving for simplicity and found these 'Yellow Garden' cosmos at a local nursery.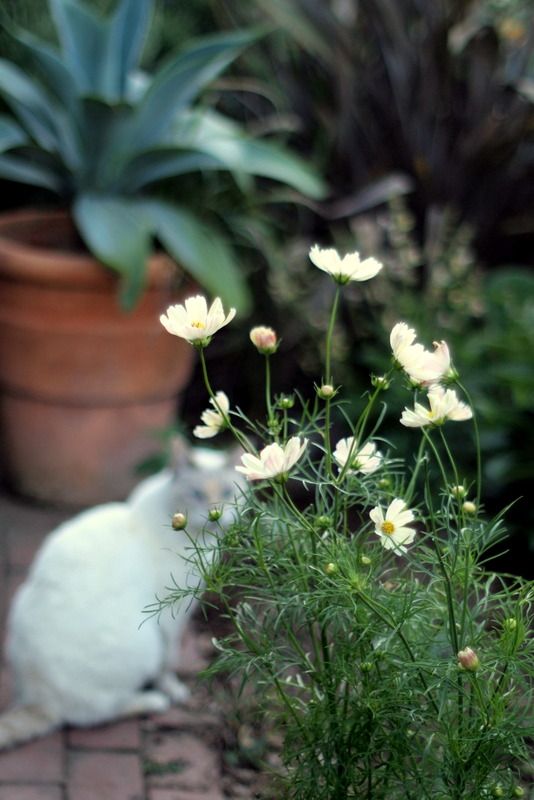 I don't know how those orchid people stand the excitement.
*In this video 'Verbatim: What Is a Photocopier?' the NYT recreated a scene from my day job. My stand-in is the woman at the end of the table with the shocked expression, writing it all down. Which partly explains why I like plants so much…