Double-sided, dog-eared redwood fence, you win. Smug, aren't you? You know I can't afford to replace you.
Over the years I've stained you blue (twice), stenciled you in scrolls, but to no avail.
There you stand, a blue, stenciled, dog-eared redwood reminder of the stark boundaries of my garden.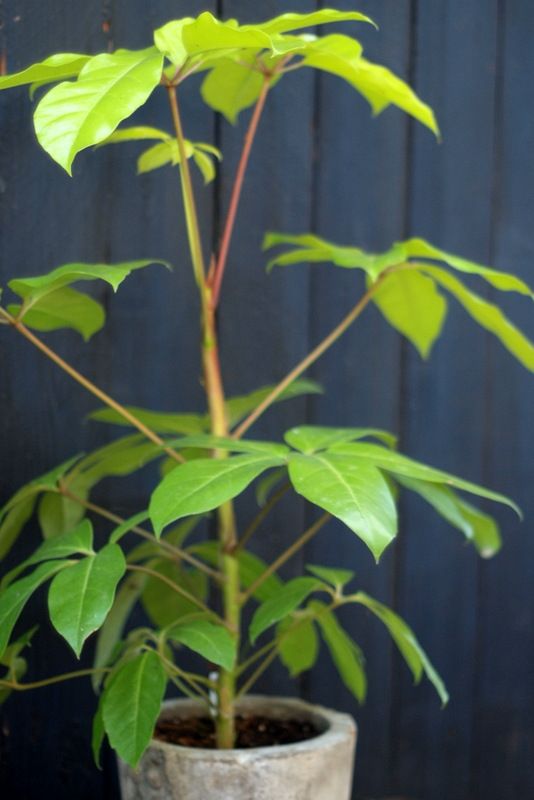 Granted, you make a dramatic backdrop for chartreuse, a theme I work pretty hard.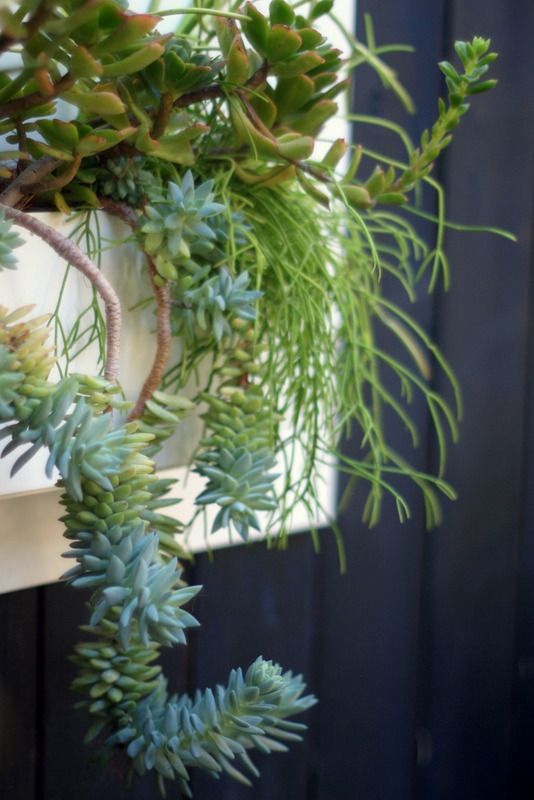 And sturdy support for Potted's City Planter too.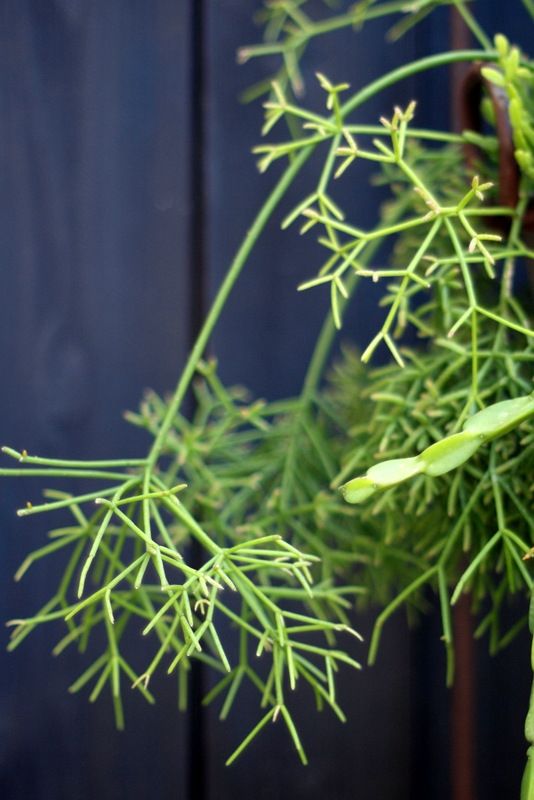 In some light you're almost black.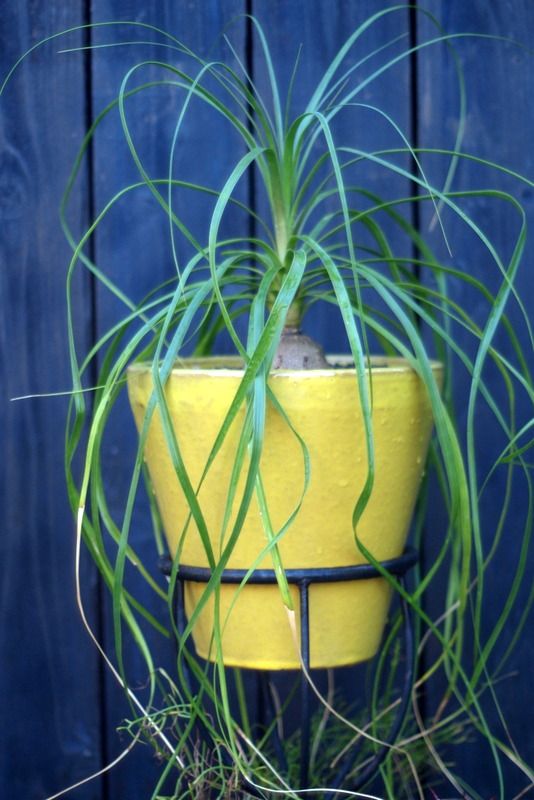 I'm not sure I'd want to replace your insistent vertical lines with horizontal lines though.
Last year I was certain that the answer was to affix smooth Hardiebacker cement board to you and paint that an exciting color.
I'm sure I had that plan in fall, which is when the energy for projects usually arrives — in a narrow sliver of a window before the holidays devour all that excess energy.
But the weight of the cement board might cause sag, which would only be exchanging one irritation for another.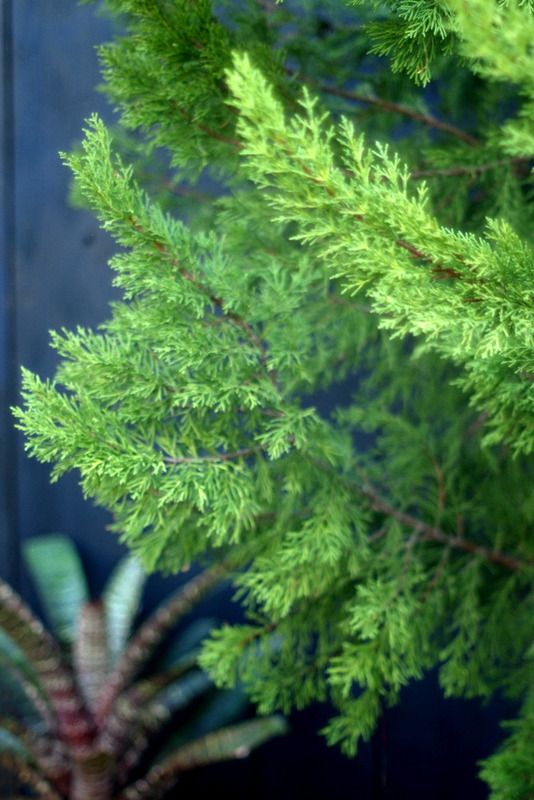 This eastern boundary is all hardscape until we get to the row of lemon cypresses.
Which is why I'm always on the lookout for some huge Euphorbia ammak or fence post cactus to grow in large pots along your exposed fenceline.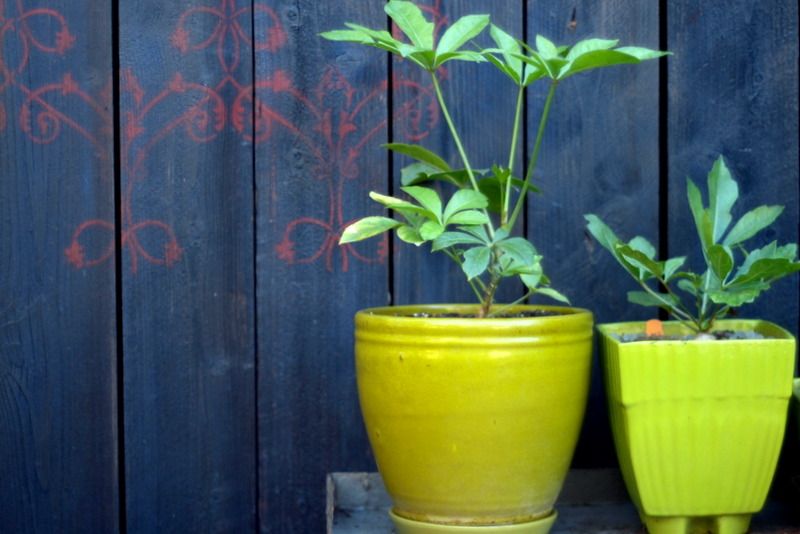 Ghostly remnants of the stenciling project. I didn't exactly stencil your whole length but kinda ran out of steam after 5 feet or so.
I'll blame that on the holidays too.
(Pots hold two newish members of my ever-expanding cussonia collection.)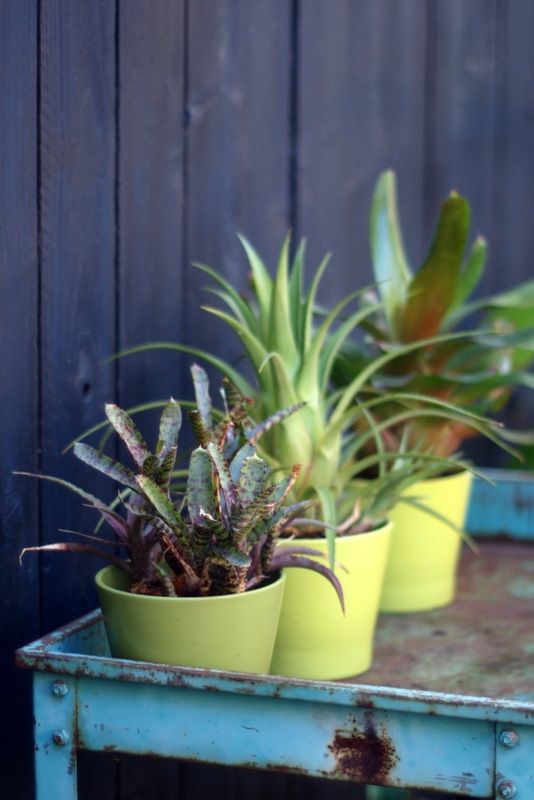 I will say that your homespun rusticity doesn't mind sharing space with a little industrial chic.
A sleek new fence might strenuously object.
Blue fence, you win fair and square. (Until I nail some Hardiebacker board on your ass, that is.)