The thrumming of little portable heaters has been the constant background noise here at home in these brand-new days of the new year. A post-holiday chest cold has descended on the entire household, which has left me fit for nothing but shuffling around the garden in between extended bouts on the couch, getting up only to make more tea. The recent rains have brought on a wealth of germination, with new self-sown seedlings turning up every day to inspect and identify as friend or foe. The self-sown poppies are already small plants. A new book is the perfect companion when home sick, and I've had this Christmas present, Vintage Industrial, at my side quite a bit, relieved to discover lots of in-depth history amongst the beautiful photos. Temps the past couple nights made a rare and alarming descent into the mid 30s, setting a record at Los Angeles International Airport on January 1, 2015, of 36 degrees. (Please stop snickering, because that passes for cold in January in Los Angeles.)
But thankfully that's not low enough to cause any real trouble in the garden.

The hybrid Aeonium 'Cyclops,' for example, is hardy down to 25 degreees.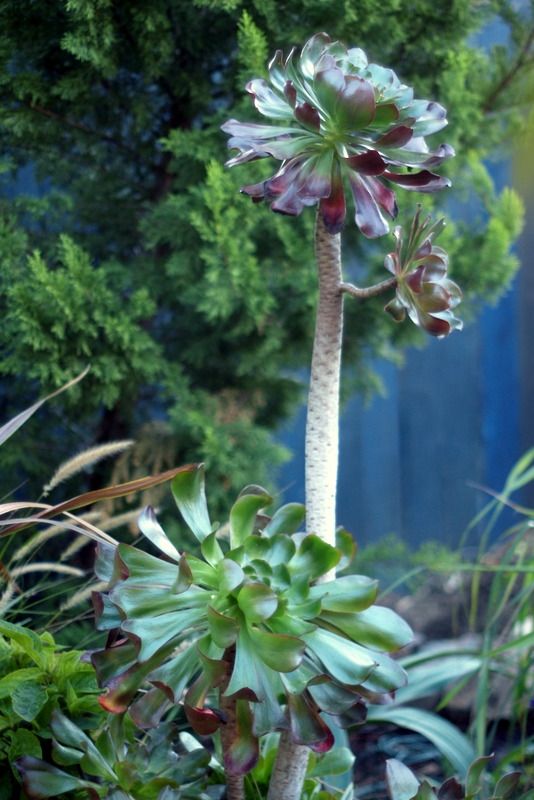 The cold does a nice job of inducing even more ruffling of the leaves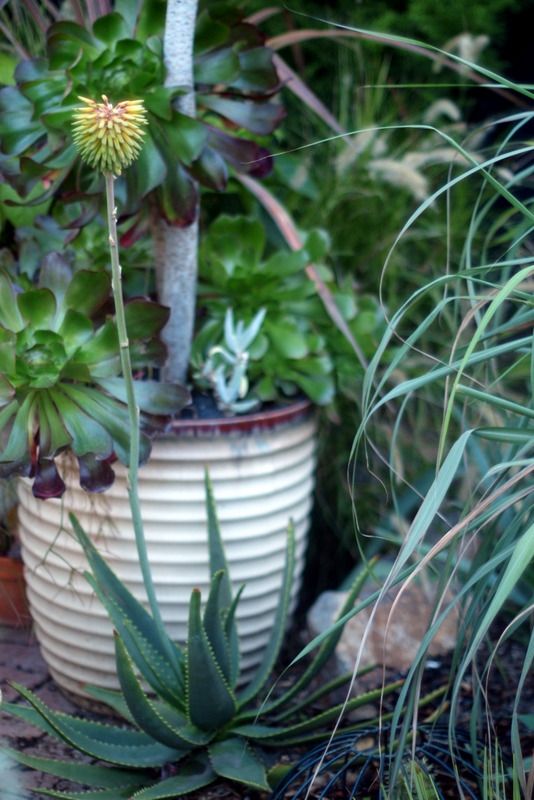 Unlabeled, but what looks like Aloe capitata in bloom at the base of the potted aeonium.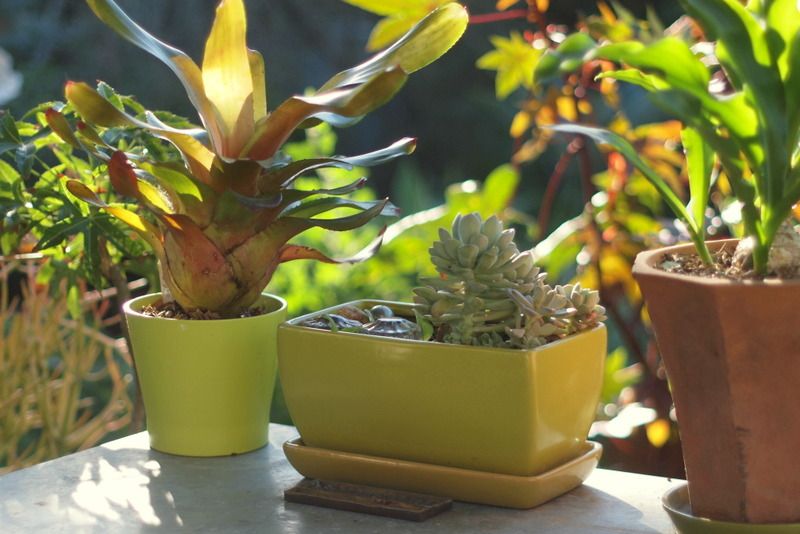 Bromeliads and potted succulents unphased by temps in the mid 30s.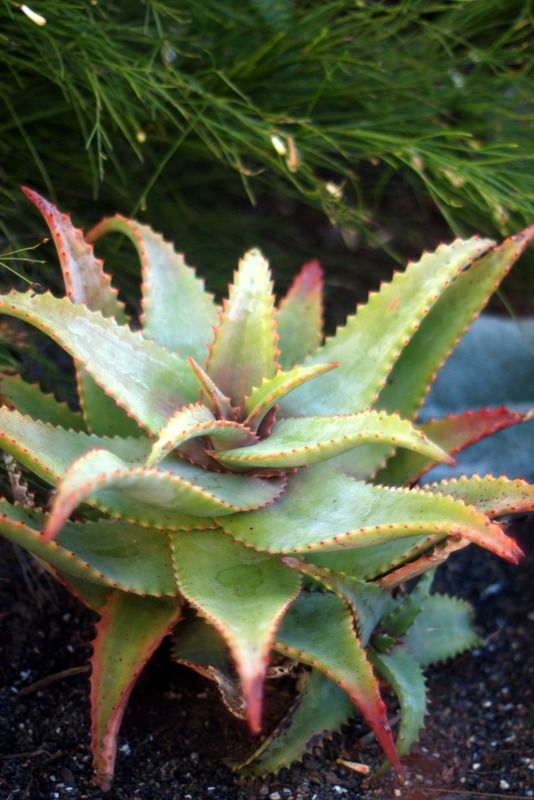 More warmth in the orangey overlay to newly acquired Aloe elgonica
Last photo before I return to the kitchen to warm the kettle again. Some bright winter color on the paler version of the pork and beans plant, Sedum rubrotinctum 'Aurora'
Wishing you a happy, healthy New Year!