I've been passing this echeveria around all over town (Gail, Kris), so it's a good time to discuss what it is and what it isn't.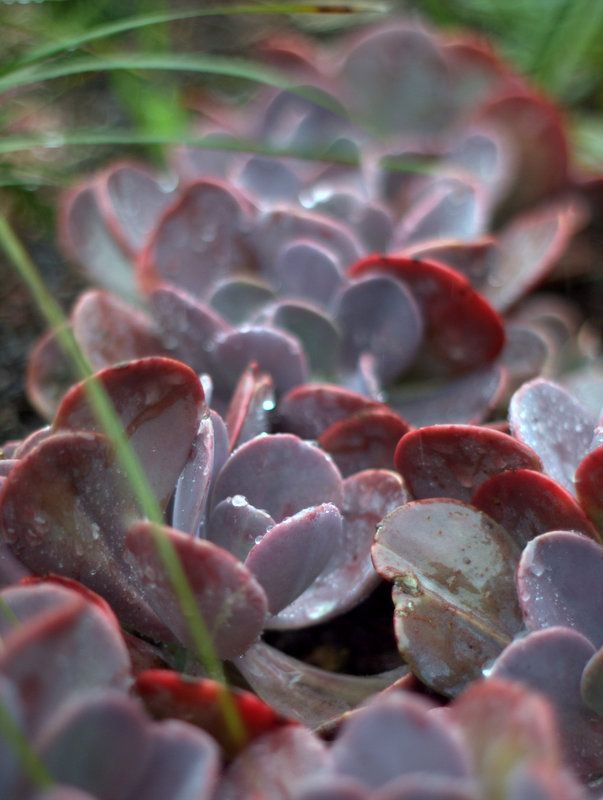 It is not one of those tight, amazingly concentric echeverias like imbricata that draw you in as though the birth of a galaxy is unfolding before your very eyes. It is quite the opposite, asymmetrical and awkward, and it grows into a huge, gangly thing. But there is something compelling about the sheer fleshiness of this succulent.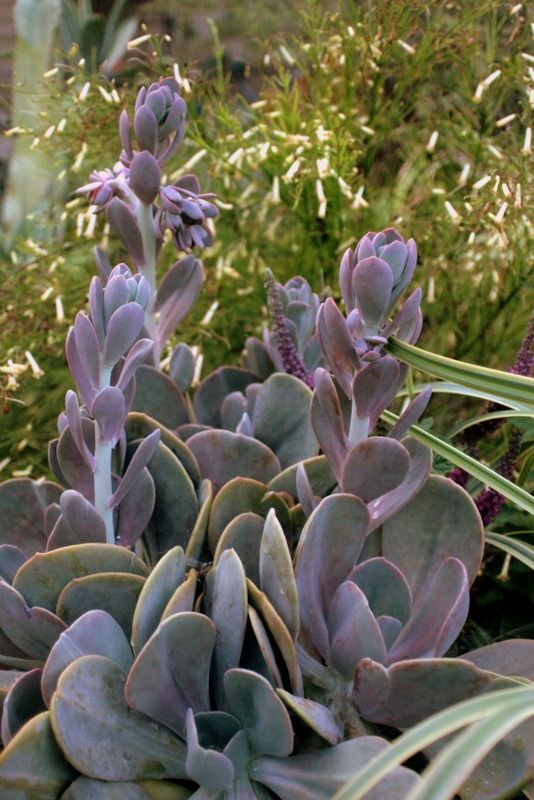 The original plant, grown into a 2X2 shrub.
In November I broke up the trunked shrub it had become into about a dozen pieces and planted the cuttings out along a path in the garden. That strip of the garden had once been a brick-on-sand path, so the soil was still mostly the sand base used for the bricks.
The cuttings loved these conditions, rooted quickly over winter, and grew fat in the slightly rainy days back then.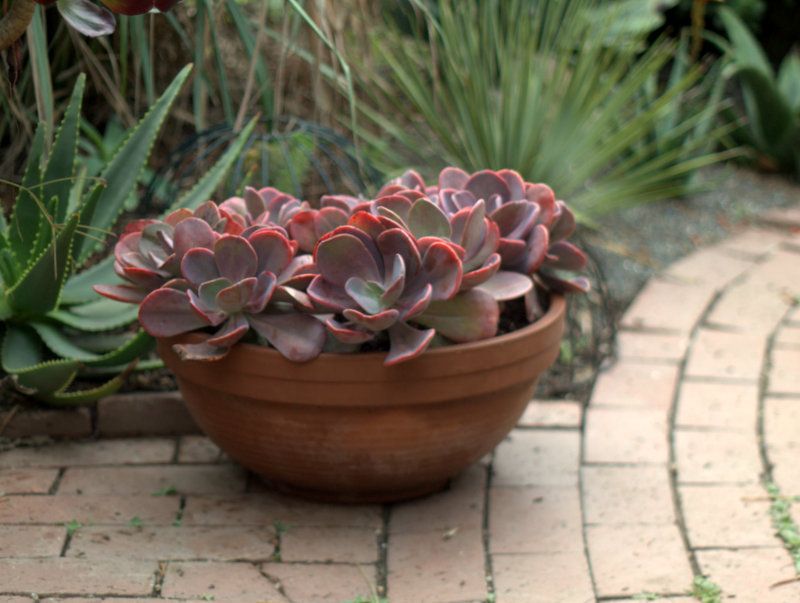 Cuttings in ruddy winter coloring
I moved some Stipa barbata into their spot, so I dug up all those rooted cuttings and planted them in this bowl. Color-wise, 'Opal Moon' shares the grey-pink tones of Graptoveria 'Fred Ives'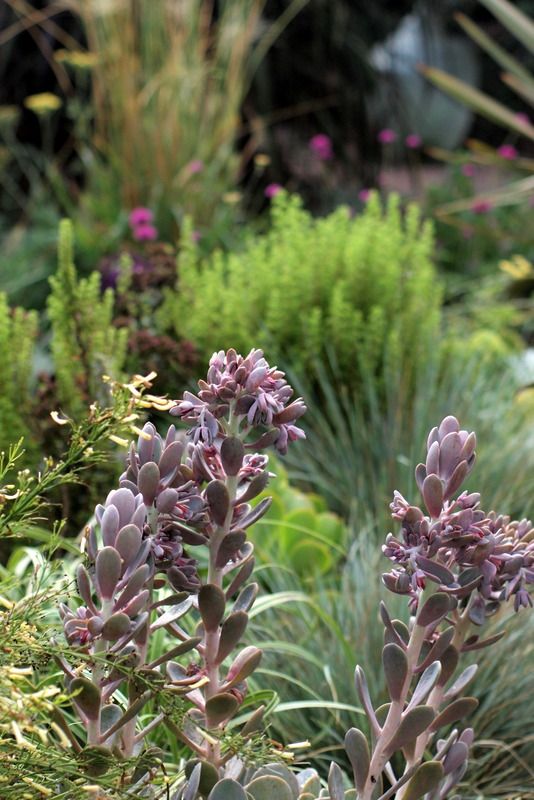 An old photo, 'Opal Moon' forming flower buds.
There's not much information available on this echeveria. It really is an anomaly among echeverias, and I wish I knew its provenance. Possibly some E. gigantea in the mix? I never see it offered for sale. Maybe its large size and unusual growth habits make it less desirable than the smaller echeverias that multiply into dizzying, patterned carpets. I just want to be up front that that's not what this echeveria is going to do.