"In living, we accumulate. We admire. We desire. We love. We collect. We display." — "Let's Celebrate the Art of Clutter," Dominique Browning
More recent acquisitions cluttering up the table under the pergola. There's still room for a couple pair of elbows and coffee cups, but just barely.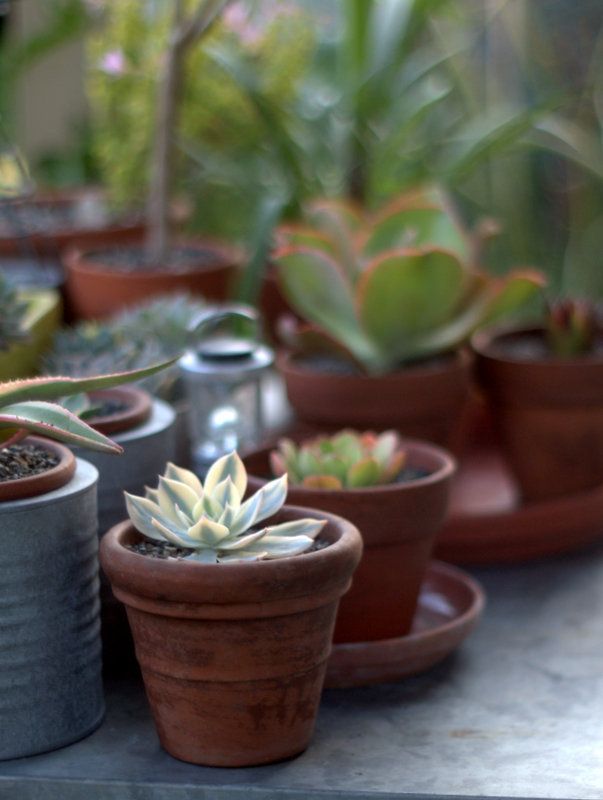 This one, Echeveria subsessilis 'Variegata,' turned up at the Drought Tolerant Festival on Saturday. I'd completely forgotten about this echeveria, even though I mentioned it here a couple years ago. (Much better price at the show at $12, but how much was that one leaf worth I knocked off when repotting?)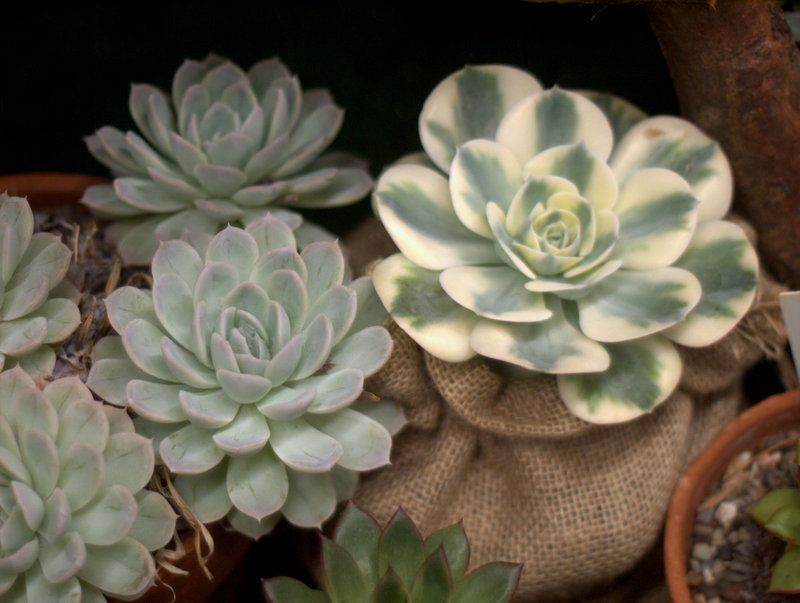 Seeing Echeveria secunda 'Compton Carousel' in the show building sent me outdoors to scour the sales tables, but there wasn't a variegated echeveria to be had. Defeated, I went back inside and mooned over 'Compton Carousel' some more.
I checked out other stuff too, like a pristine Agave applanata 'Cream Spike'
Mammillaria sphacelata ssp. viperina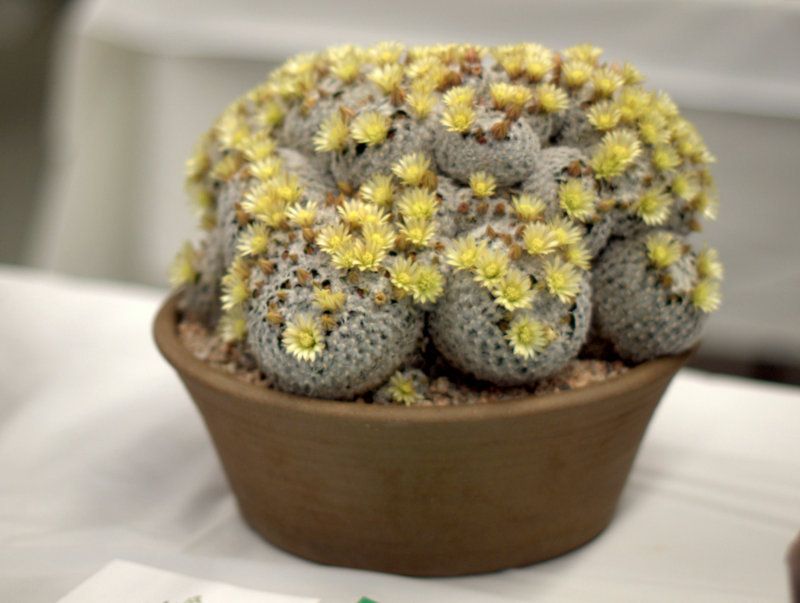 Mammillaria duwei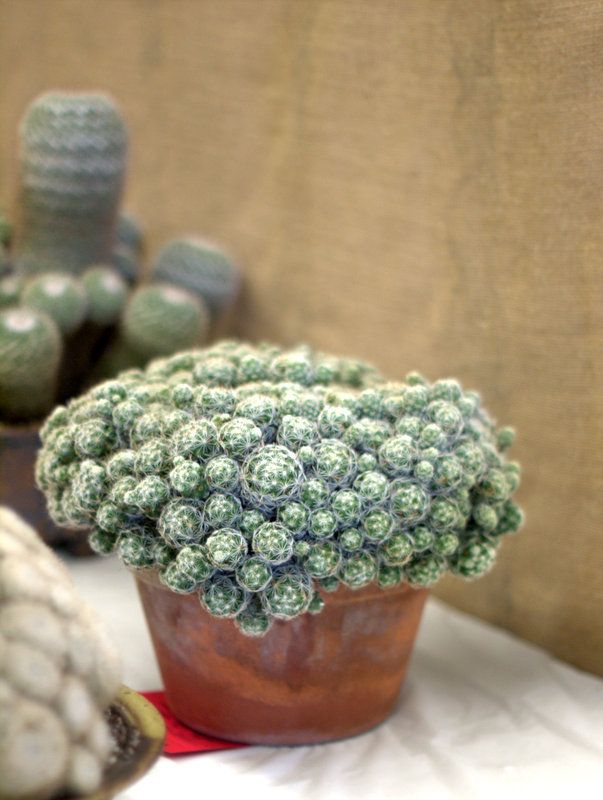 Mammillaria gracilis
Euphorbia esculenta
Agave chazaroi
But I invariably returned to the echeveria exhibit. There was literally a wheelbarrow full of echeveria perfection, so unlike my raggedy bunch at home. The very, very nice echeveria lady saw me hanging around her exhibit and said she sympathized with my frustration over not finding a variegated echeveria for sale. She said it was 'Compton Carousel' that started her obsession with echeverias, and that I should check Matt Maggio's Rain Shadow Succulents table, which I already had.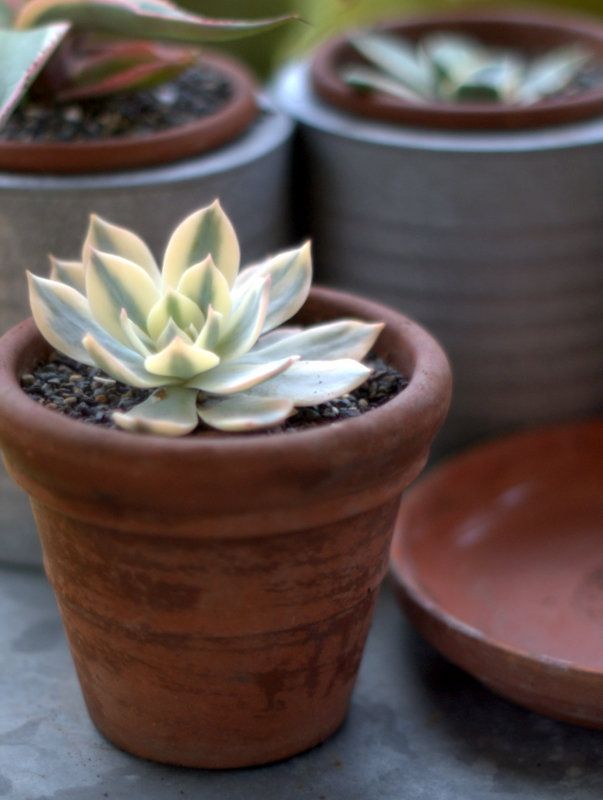 But on her advice I checked again and, sure enough, there it was. It's not 'Compton Carousel,' but it's still thrilling to find this little one. (Please don't tell me you've found dozens at the big box stores.)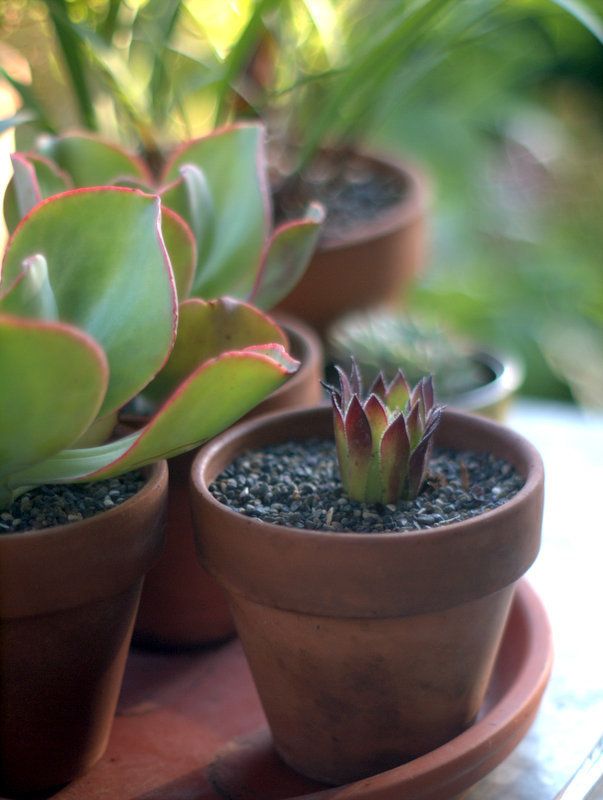 This cross of Aeonium simsii and 'Zwartkop' was found at a table of aeonium species and hybrids. Kita's Kactus & Succulents filled bowls with aeonium cuttings sitting in perlite. You picked what you wanted, and she carefully wrapped them for the journey home.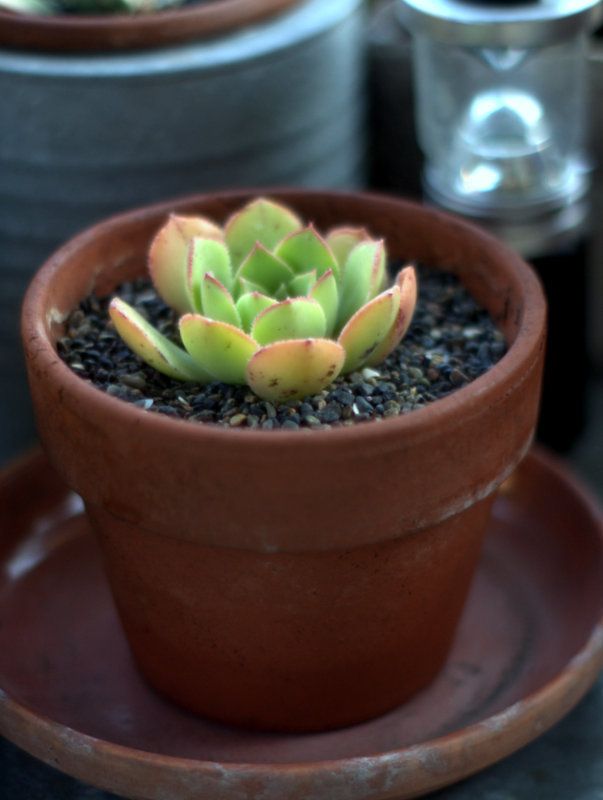 This Aeonium mascaense was from the same source.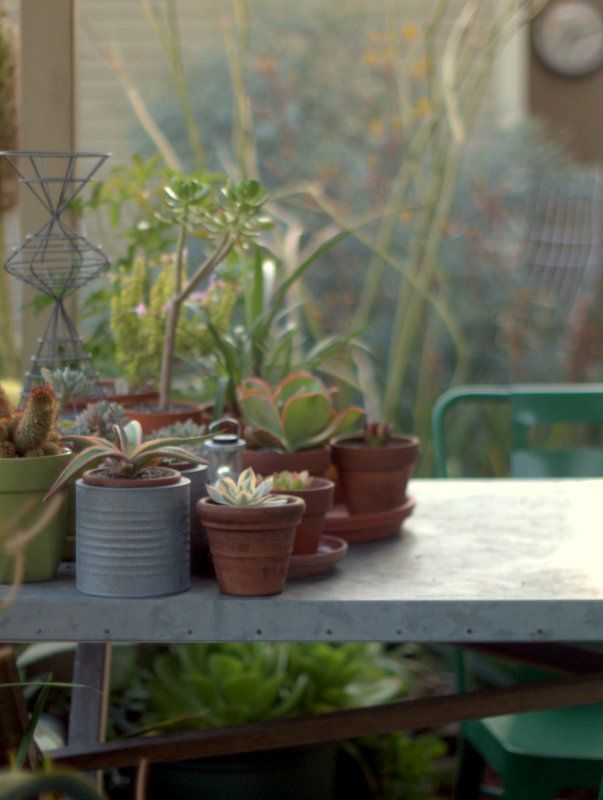 And it's still two weeks from the first day of summer! Thank goodness there's still plenty of table left.