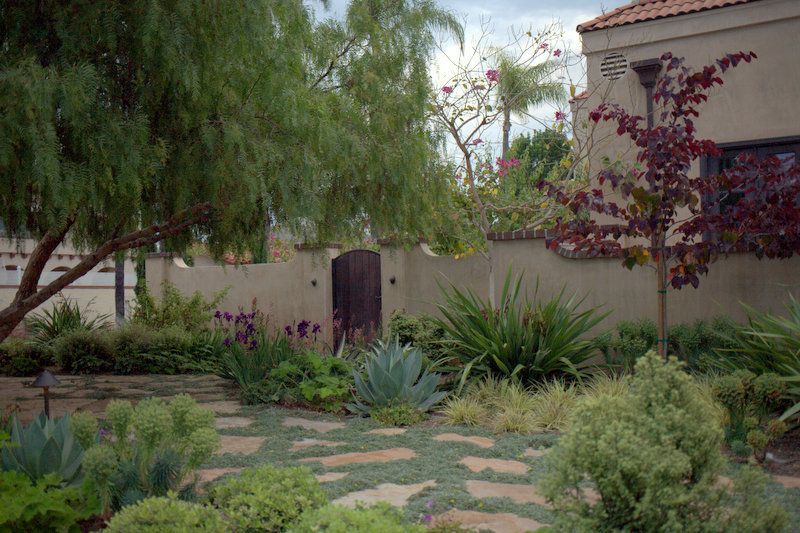 Spotted locally around dusk, a front-house courtyard with Pepper Tree (Schinus molle), stone paving "grouted" with Dymondia margaretae.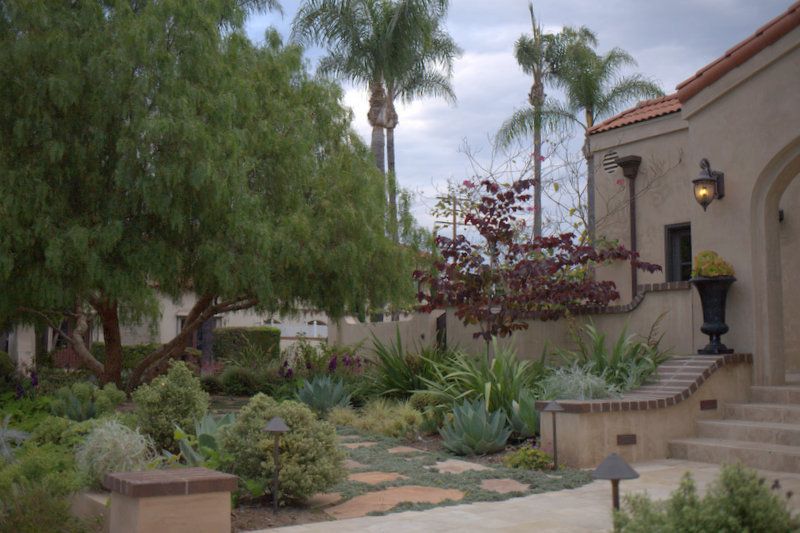 Planting includes euphorbias, agaves, phormiums (or dianella) a small Cercis 'Forest Pansy,' and purple irises in bloom near the side gate.
There may possibly be bauhinias as well (pink flowers at roof height).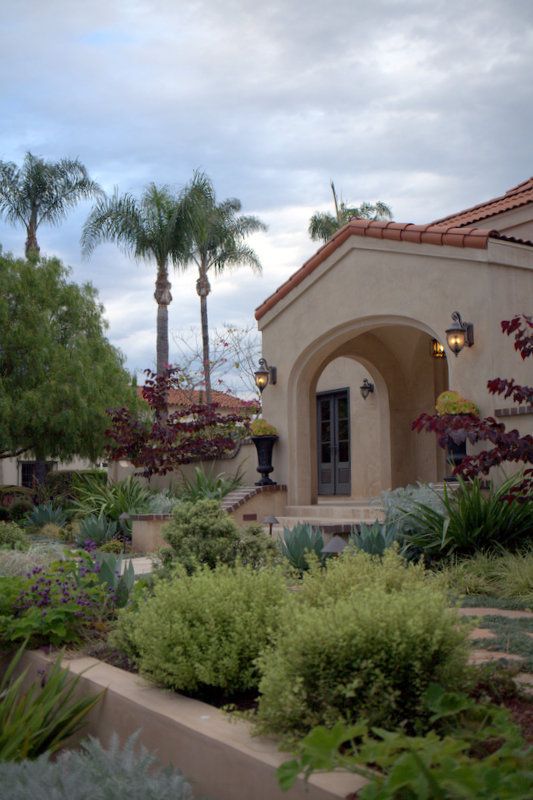 Plantings are repeated the length of the entrance garden, including a cercis on either side of the front walkway, another pepper tree at the far end.
Aeonium-filled black urns flank the arched entranceway.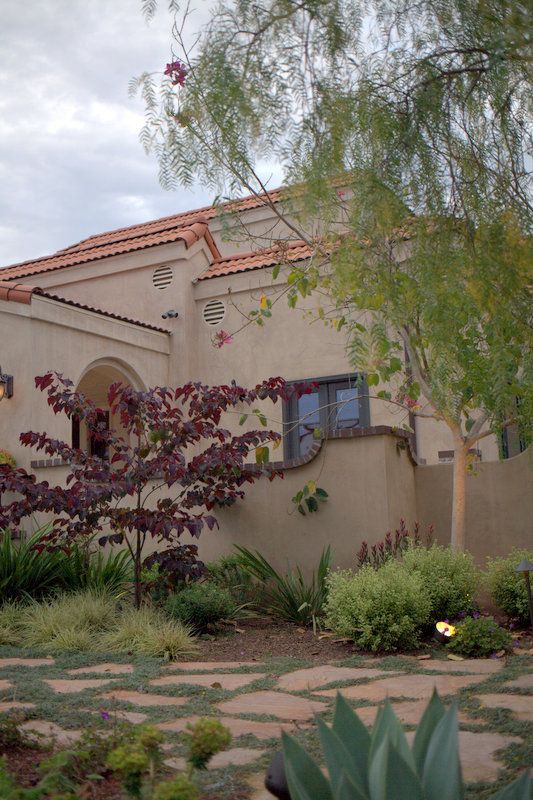 It struck me as such a vibrant example of reimagining the space from the front door to the sidewalk.
Imagine how dreary and perfunctory the same images would be if replaced with lawn.
Private yet still inviting, full of interest but mindful of an overall quiet balance, showcase and shady retreat in one stroke. Nailed it!