It's almost the end of the month, a good time to unpack some random June impressions.
Dustin's potted Aloe 'Johnson's Hybrid,' the mother of my little one I mentioned recently. See how spectacular? Blooms nearly year-round, and Dustin says it's much better than the similar 'Grassy Lassie' and especially fine for container culture.
Detail of my favorite CMU (concrete masonry unit) hack so far, a little bench set amidst CMU stacked planters at a local Thai restaurant. I need to go back for a thorough examination so I can get started on my unapologetic theft of this brilliant idea.
Massed succulents around town are at their peak of beauty before the really hot days of summer begin in July. Aloe brevifolia perhaps
Kiwi aeonium, aloes and echeverias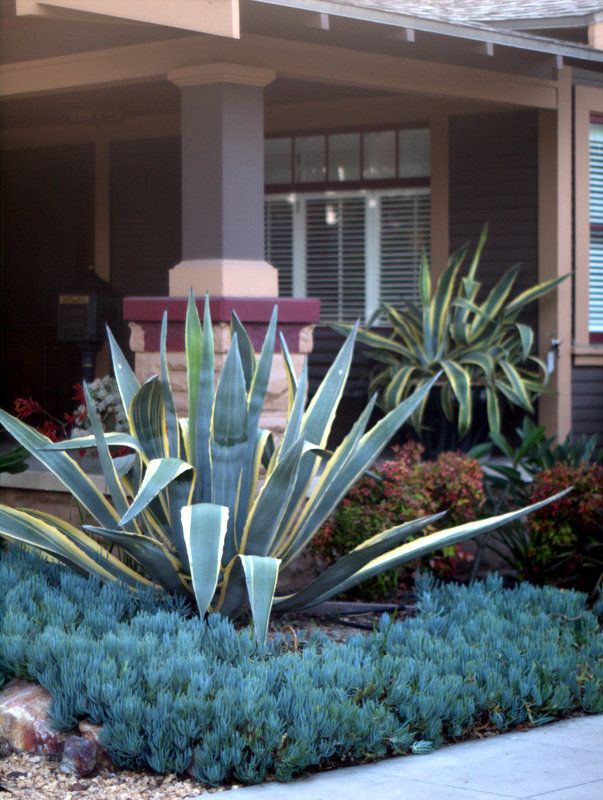 Agaves as front porch sentries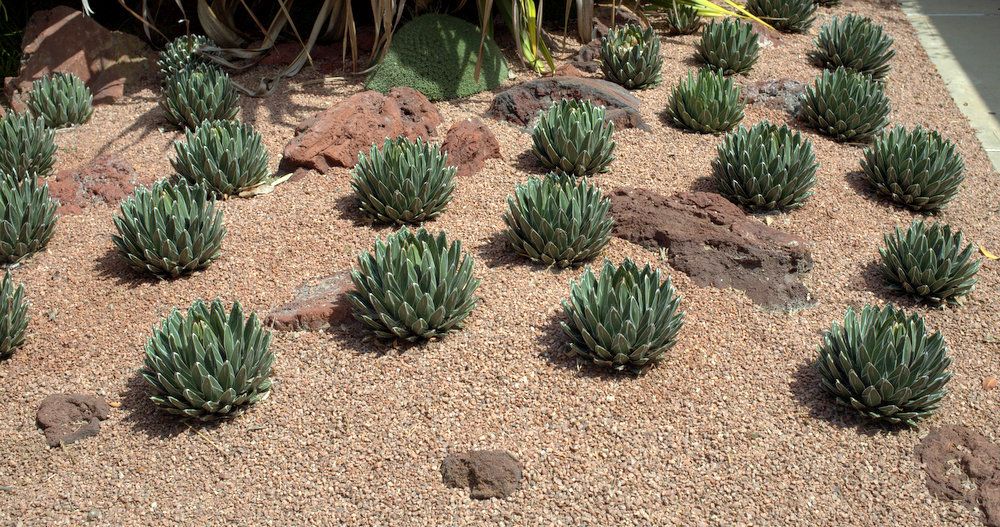 massed Queen Victoria agaves at Orange Coast College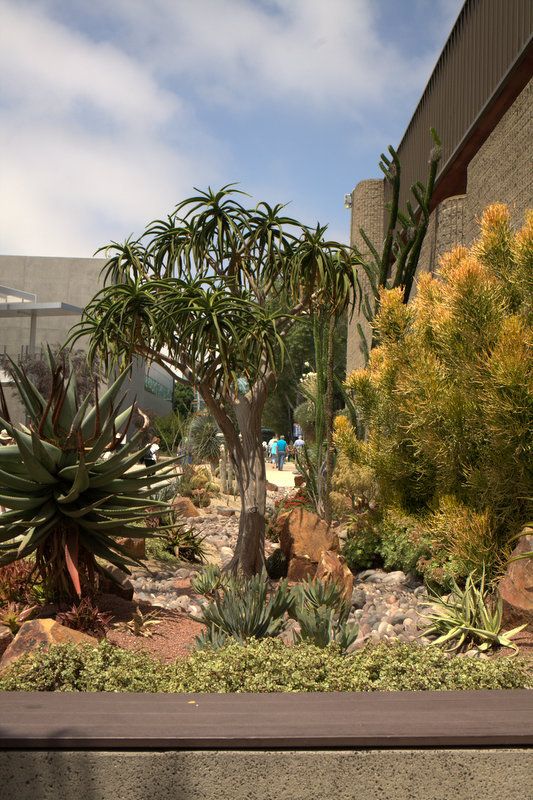 Tree aloe, Aloidendron barberae, at Orange Coast College
Euphorbias tirucalli and ammak vying for supremacy. Orange Coast College
A tiny glimpse of Joe Clements' work at Claremont College. I need to return and take a much longer look around.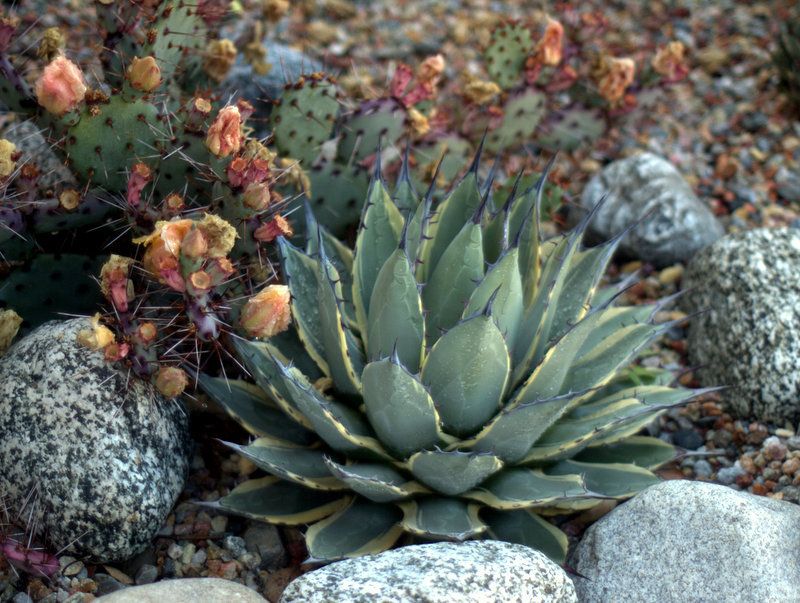 Possibly Agave 'Cream Spike,' with opuntia, also seen at Claremont College
Cotyledon orbiculata is in bloom everywhere.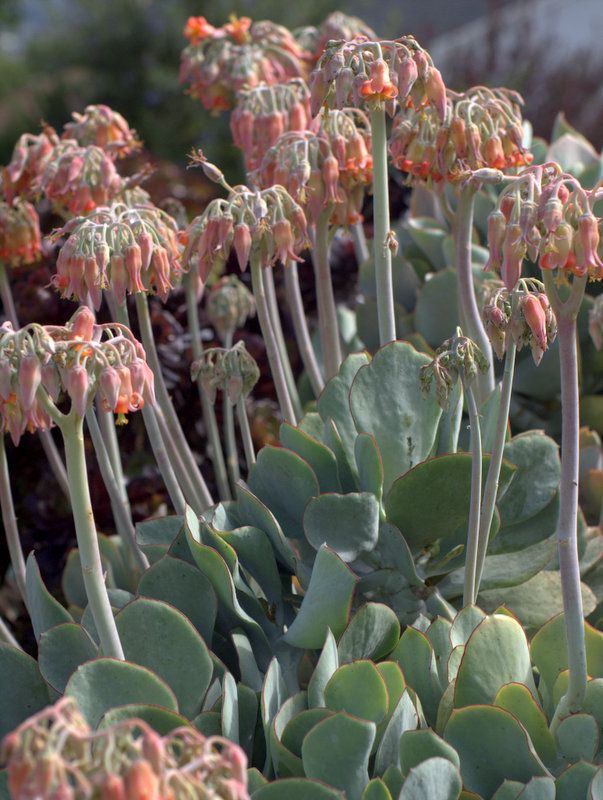 Everywhere except my garden, that is. Clumps are still too small.
A sweet variegated ferocactus seen on a recent garden tour.
And just a couple photos from a 100-degree visit to the elegant Rancho Reubidoux Saturday. The stacked pots on the far left are new, most enviable acquisitions. I had just streamed a documentary on the Catalan architect Gaudi the night before my visit and couldn't help seeing his organic forms in a lot of Reuben's impressive pottery. All containers are stone and cement, which has the effect of draining the garden of random colors, clarifying line, shape and form. Everything has been pared down, simplified, classicized, if that's even a word, and is emphatically serene and spacious. Fresh adventures always beckon Reuben and Paul.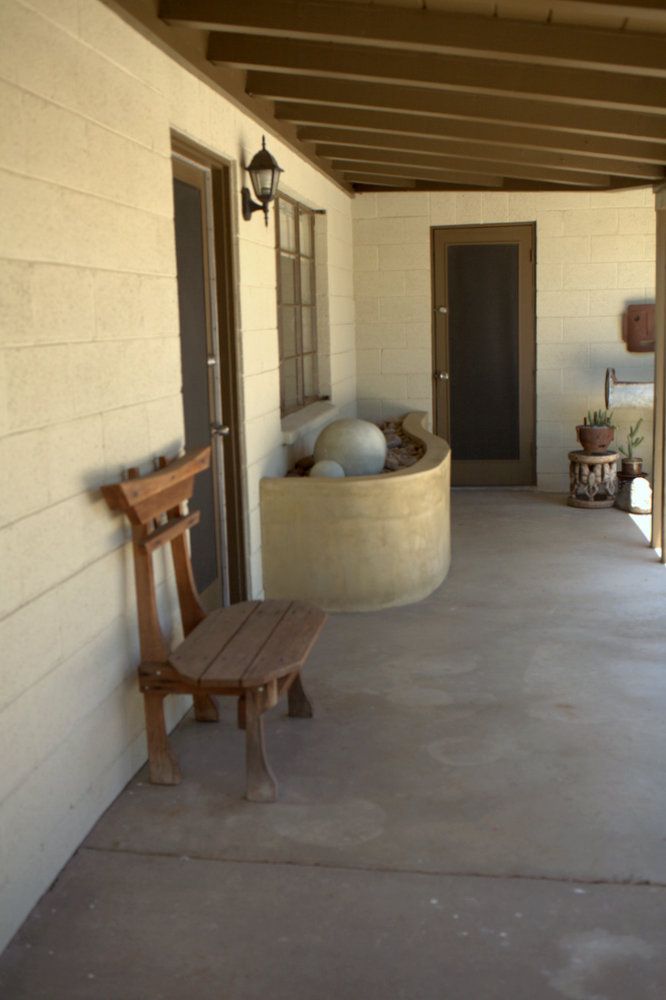 The heat and strong light frustrated documentation attempts, so we mostly hung out here under the deep, shady overhang. Reuben and Paul's buddy, cactus purveyor Rob MacGregor, regaled us with talk of spiking barrel cactus with hot nails to spur growth of multiple heads. Marty can't wait to try this on mine. (No way!) And I was able to bring home one of Vicki Perez's creations, a planted tractor funnel, so it was an altogether fine day in the inland inferno.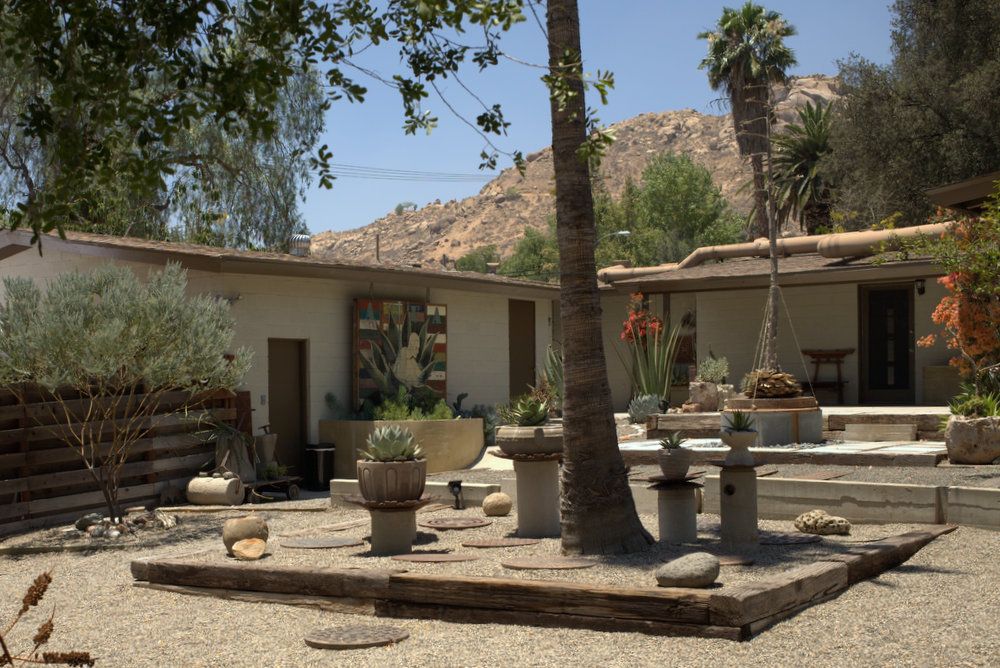 For an older look, I had forgotten all about this video Mitch made of the Rancho several years ago until Reuben mentioned it yesterday. (Reuben, persuading the paletas vendor to loan you his popsicle cart for the day further confirms your devilishly detailed genius. The lime paleta was divine!)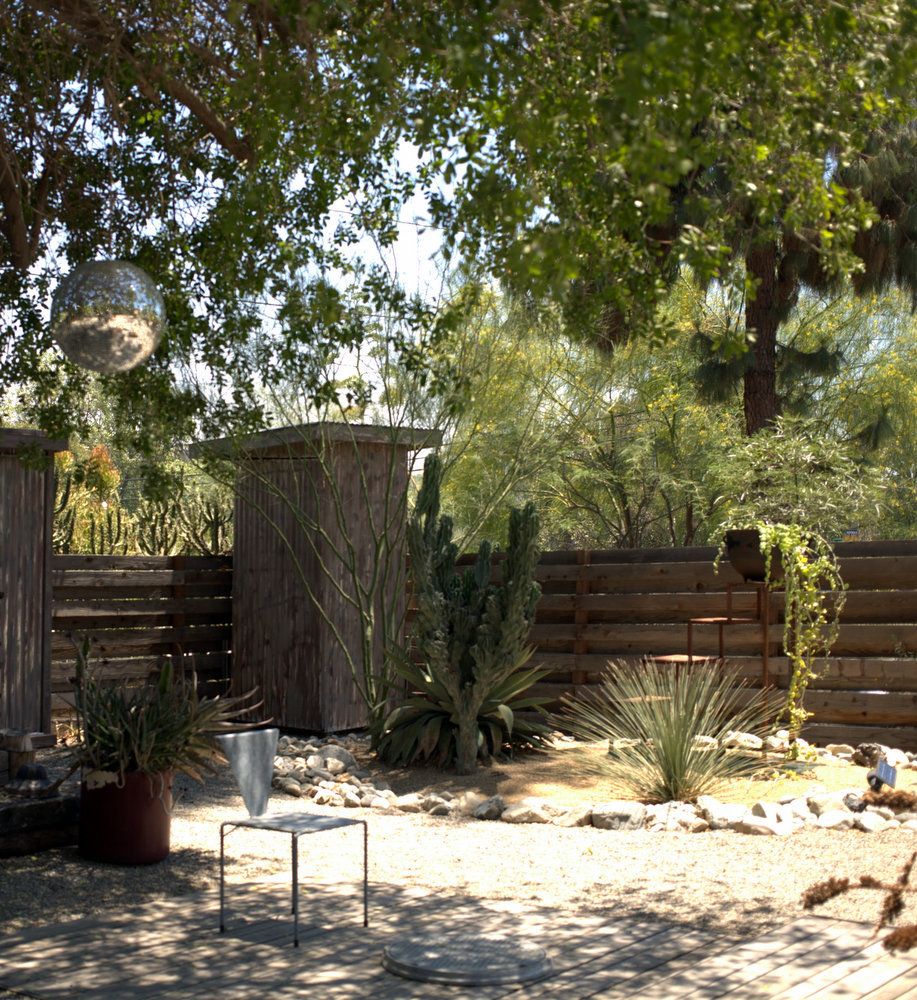 And don't forget the big CSSA show is this week, June 26-28, 2015, at the Huntington. Rob says he'll be giving a lecture there, which hopefully will include more fiendish ways to propagate succulents.