Pulling into a favorite nursery's driveway yesterday, I could already see from the street it's a madhouse. I'd completely forgotten the split personality most nurseries take on in December. The usually empty parking lot is not only full of cars, moving and parked, but also Christmas trees, shoppers, and children darting among the cars. I proceeded cautiously, pulling into the first (and only) available parking stall to eliminate one less moving object from the mayhem. The car makes a small bump, bump, and as I jump out to investigate an employee accuses, "You ran over our tree stand!" which he's brandishing in his hand as evidence of the crime. Of course, there will be Christmas tree stands in the parking stalls in December, and overworked employees irritated that I would be unaware of this fact. There's no more denying that the holidays are officially in full swing. I very nearly got immediately back in the car to leave.
But I'm glad I didn't, because they were carrying Lobelia tupa in gallons, a plant never offered locally.
And their excellent stock of the proteaceae family included the sight of this Protea 'Mini King' in bloom in its container: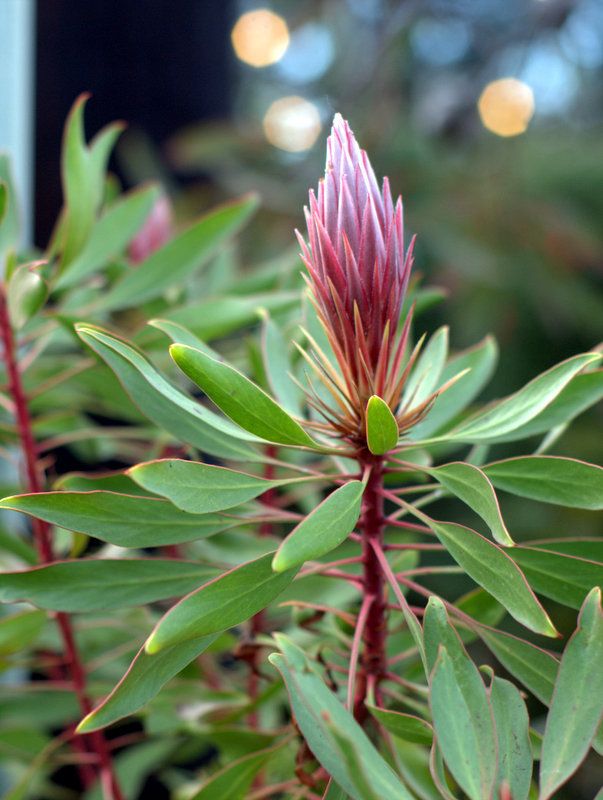 And a bulbous plant not often seen, the giant red Crinum asiaticum var. procerum.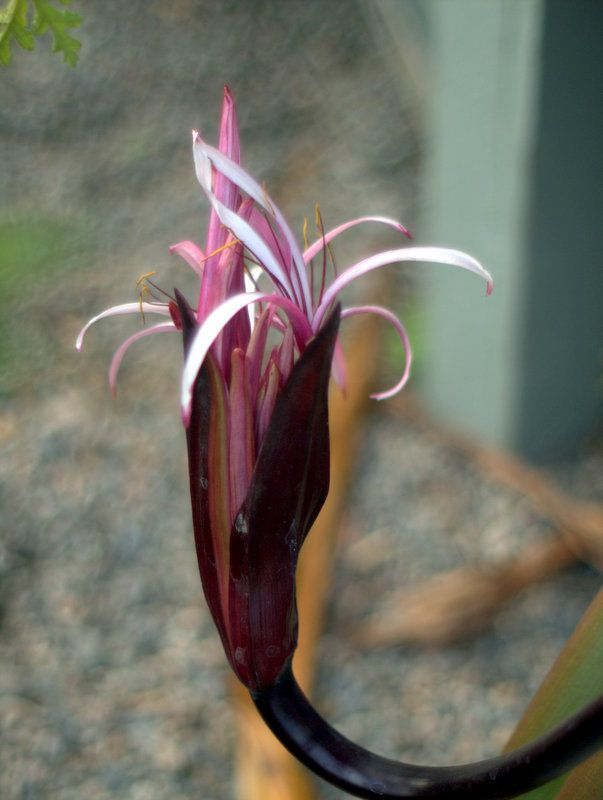 This specimen was old enough and big enough to flower, sending a swooping stalk like a flamingo's neck almost to the ground.
There was a smaller plant in a 3-gallon size for almost $50.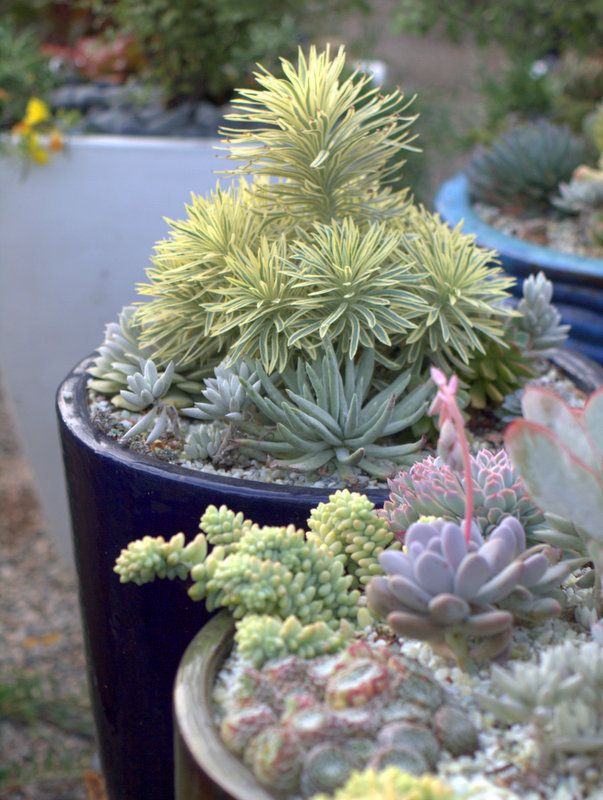 I might want to try the variegated Euphorbia characias in a container too. The ones I planted last winter melted away again.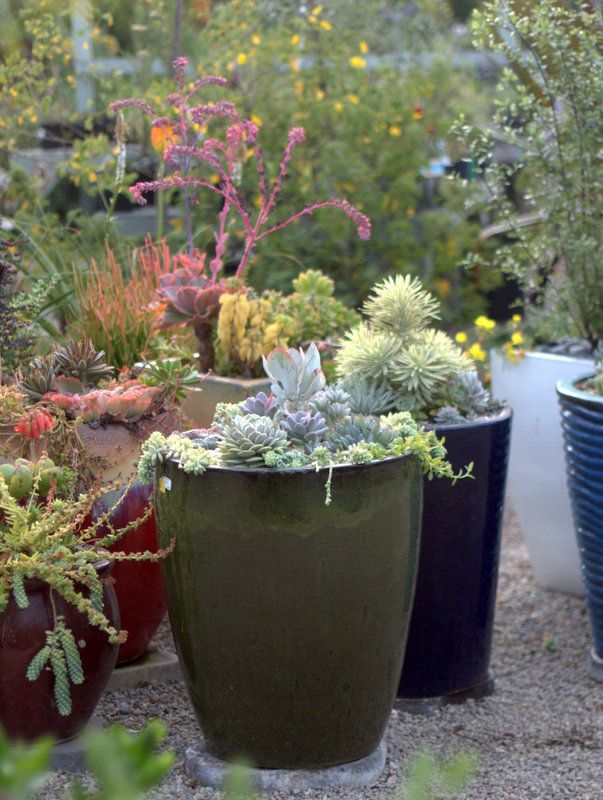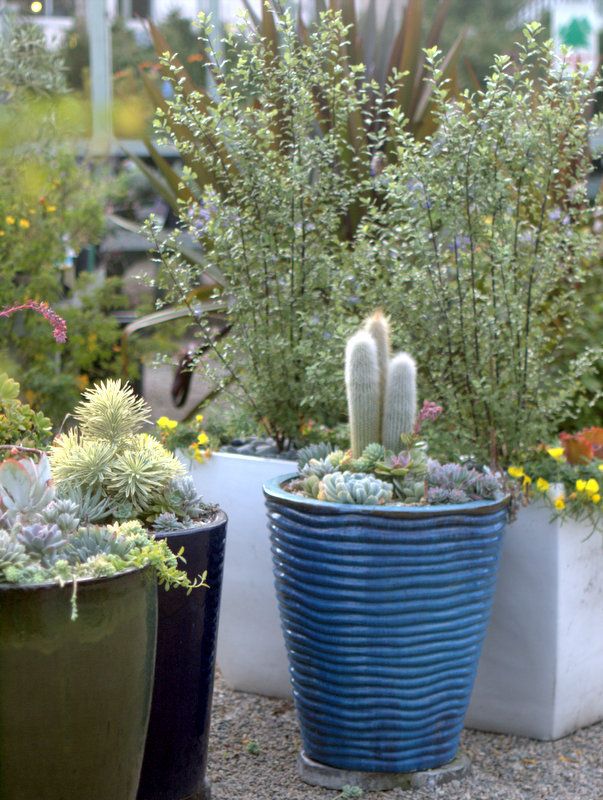 As usual, I warm up to the winter holidays slowly, apparently marching to a different little drummer boy. But there's still plenty of time.
We've always been the house that brings home the tree on the 24th.
Have a great week, and watch out for those tree stands.