Though it may not be readily apparent, there really is something positive to say about the garden in January. I've been cutting back the grasses, and even allowing for the dozens of poppy seedlings that are emerging and staking a claim on spring, there's still an impressive amount of vacant planting space opening up. All of which adds zest to a favorite wintertime game, a game played by a mortal pretending to be a god: What do I want spring through fall to look like in my little garden in 2016? In all honesty, a lot of it will look like a dead ringer for 2015, but January is when optimism for the new gardening year is at its zenith and anything feels possible. Astonishing, never-before-seen visions of extraordinary plant beauty are surely to come.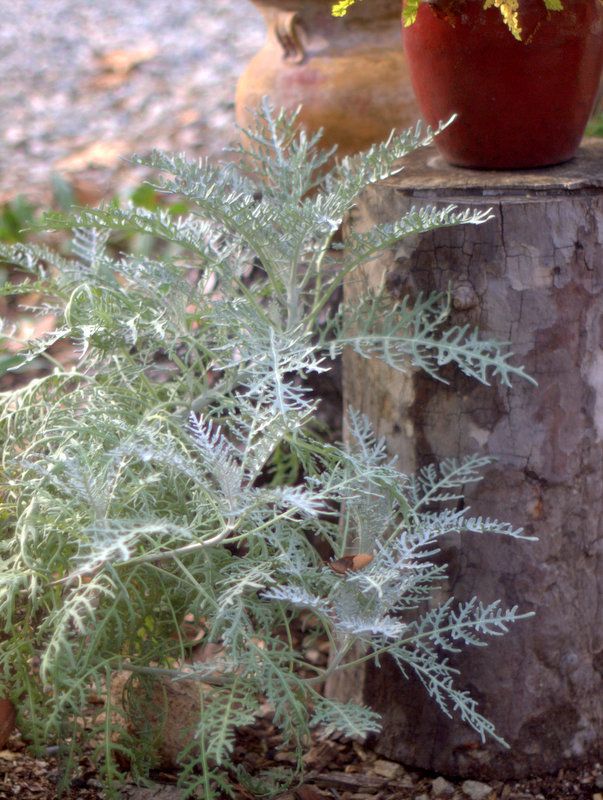 Like the Catalina Silverlace, Constancea nevinii, seen recently at the Theodore Payne Nursery.
Like envisioning a delicious meal, I daydream in textures, aromas, flavors sweet and sharp. For those few planting places opening up, will it be smooth or crunchy? I have lots of smooth succulents, so let's find something crunchy, shrubby. It can't be anything too rich and water dependent, so no traditional, overbred, cordon bleu garden plants. And I'd like something whose flavor won't overwhelm the rest of this mulligan's stew, which is heavy on variegated plants and spicy agaves. What's needed is something in a quietly textural, supporting role. Maybe something in herbs? Isn't winter savory an attractive little shrub, or is that summer savory? Maybe dracocephalum? Or lavender again, but it's always iffy in this clay, and I just don't want to play those odds this year. Plus I want something that billows, smallish in stature. Nepeta has been disappointing, even the much-lauded 'Walker's Low.' What about calamints? Resource lean, aromatic, shrubby. I've grown a few kinds before but eventually backed away from their wildly prolific reseeding tendencies. Maybe there's something new in calamints I haven't tried?
Eriogonum crocatum
Some light research turns up Calamintha nepeta 'Montrose White,' a calamint discoverd by Nancy Godwin at her Montrose Nursery. Long-blooming, doesn't reseed, a summer-long feast for pollinators. It's even won top honors as Perennial of the Year in 2010. Okay, then, calamint it is. Digging Dog Nursery in Albion, California, carries it, along with an intriguing perovskia called 'Lacey Blue,' a dwarf form of Russian Sage. With plants like these, summer 2016 can turn up the heat all it wants. We'll be ready.
Aristida purpurea
An order to Digging Dog is dispatched, and that settles that. But what else? Wasn't there an eriogonum I've been itching to grow? I have plant notes around here somewhere. Yes, there it is, a smallish native buckwheat with silver leaves and chartreuse flowers, tolerates clay. Eriogonum crocatum! I think I can squeeze in maybe two. Now, who carries it? Why, Theodore Payne does, a mere hour's drive to Sun Valley, just past Glendale. So be it. (And what should be playing on the radio the whole trip, there and back, but a tribute to David Bowie. I jump in the car, turn on KCRW, and there's the thumping bass of Panic in Detroit. An auspicious beginning for any road trip.)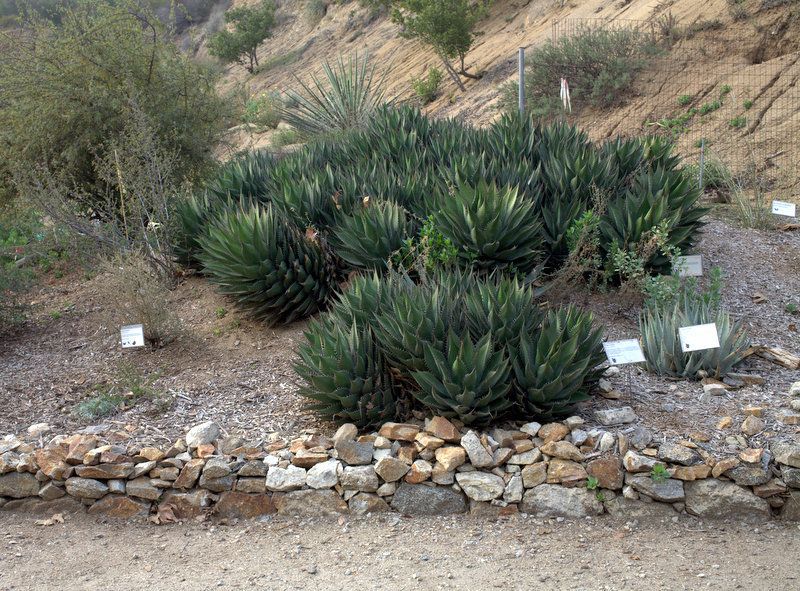 At the entrance to the nursery is an impressive stand of our native Agave shawii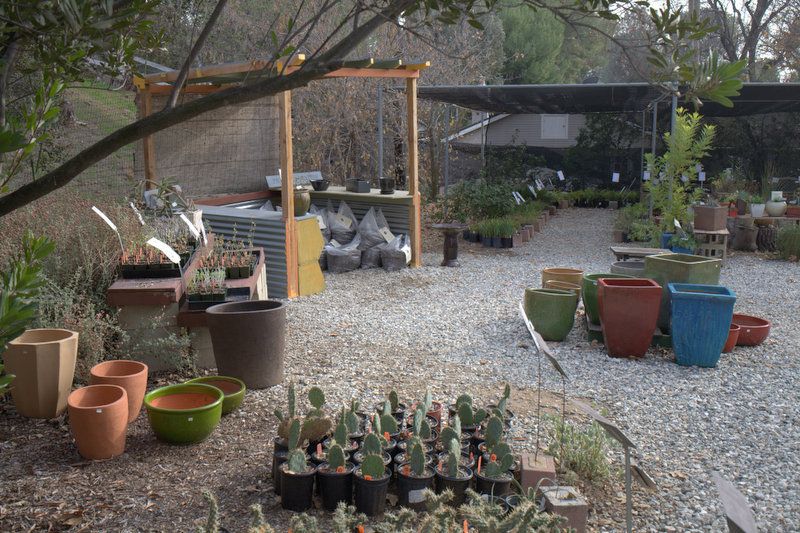 See that slender, bright green column behind the pots?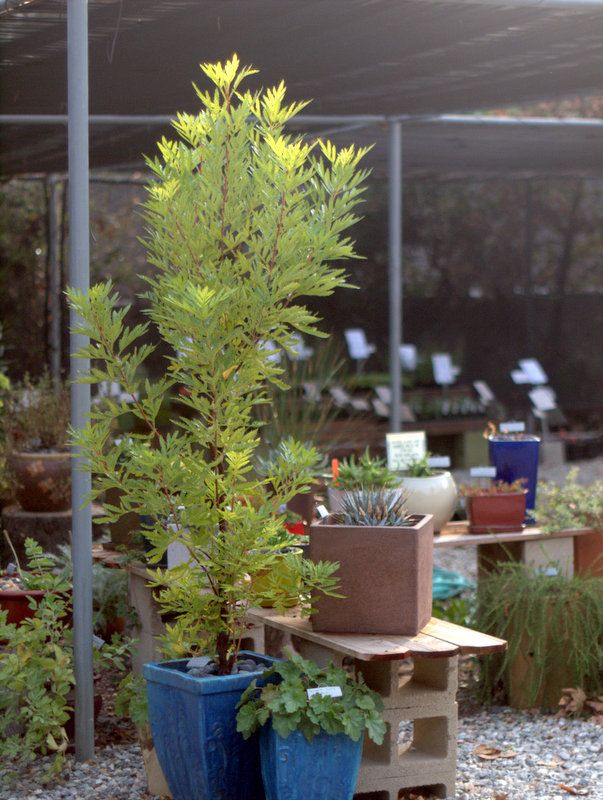 Catalina Ironwood in a ceramic container. Lyonothamnus floribundus ssp. asplenifolius. I stared at this tree long enough that a nursery person approached to warn me not to try this at home. She explained this was basically tree abuse that they practiced to obtain cuttings for the nursery. Trees in containers always seem like such a good idea in January, long before they become a miserable chore in July.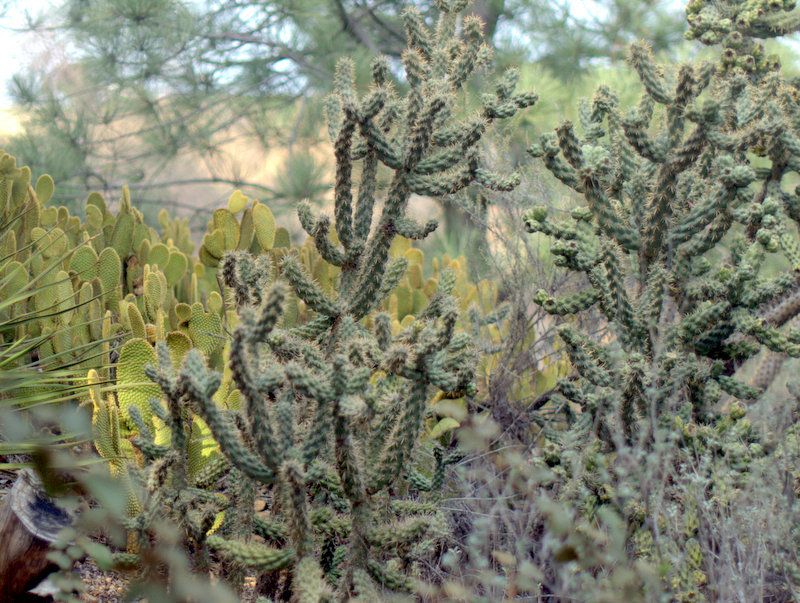 So I wandered the grounds near the nursery. With just an hour before closing, there wasn't time to explore the canyon (22 acres!)
Arctostaphylos cruzensis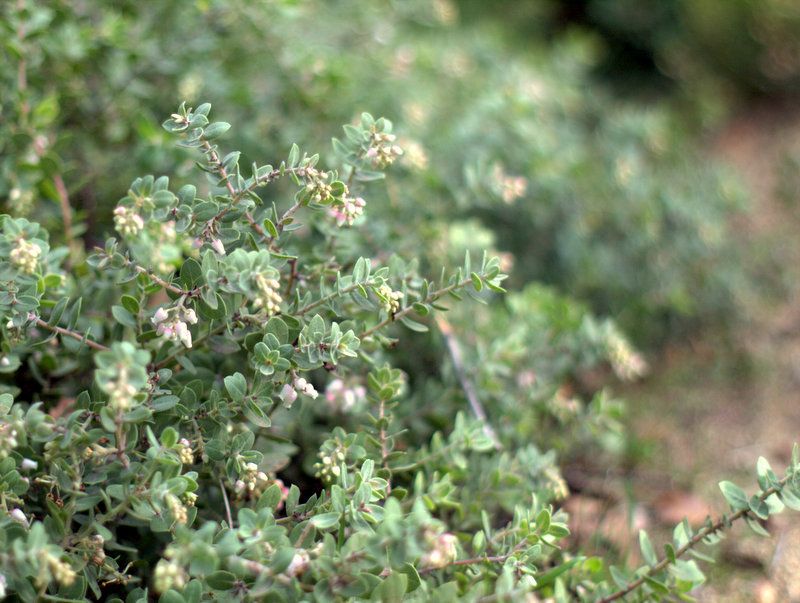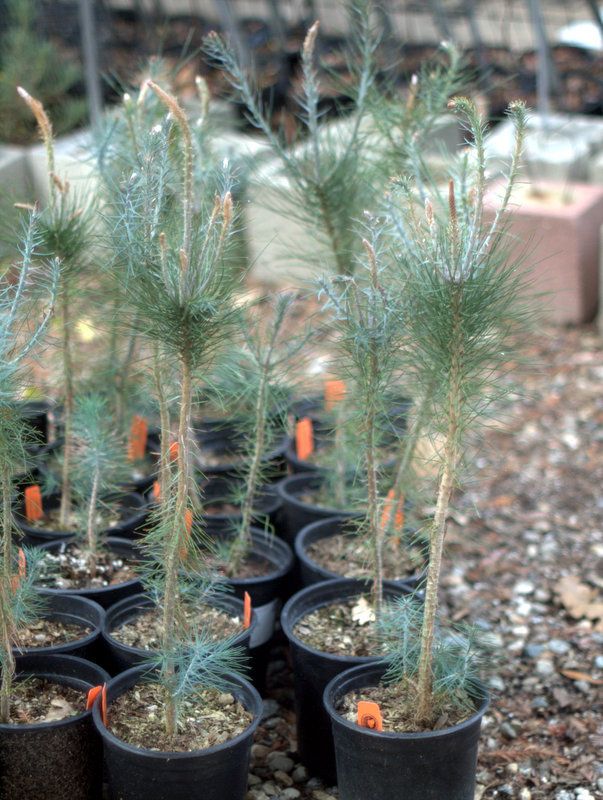 Pinus sabiniana, Grey Pine, Foothill Pine, Ghost Pine (lovely pine!)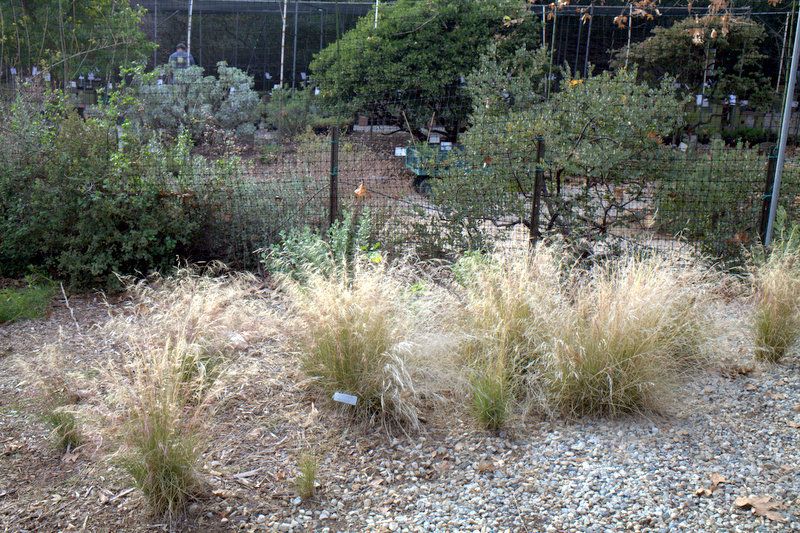 I was recently cleaning up this grass in my garden, Aristida purpurea, and inadvertently pulled up the whole clump.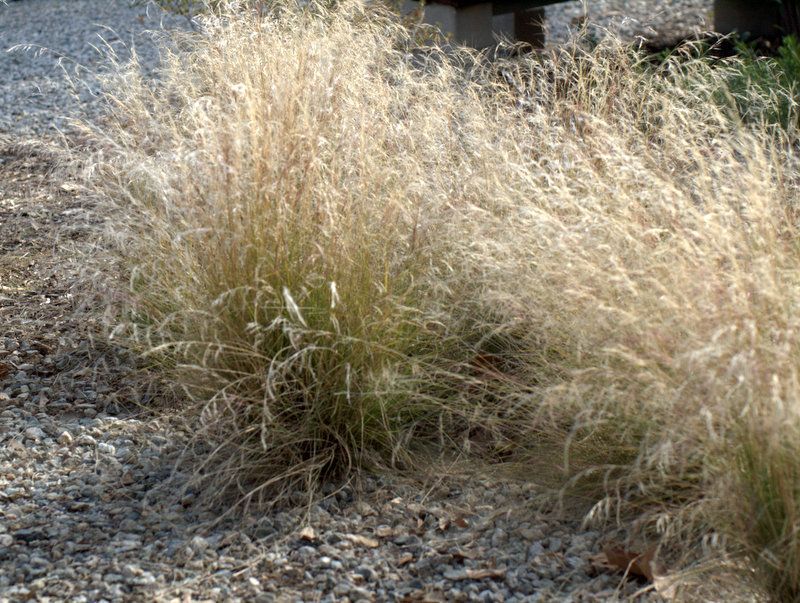 Not a regimented, upright grass but ethereal, wispy to the point of disorganized. There are more purple tones than the photos show.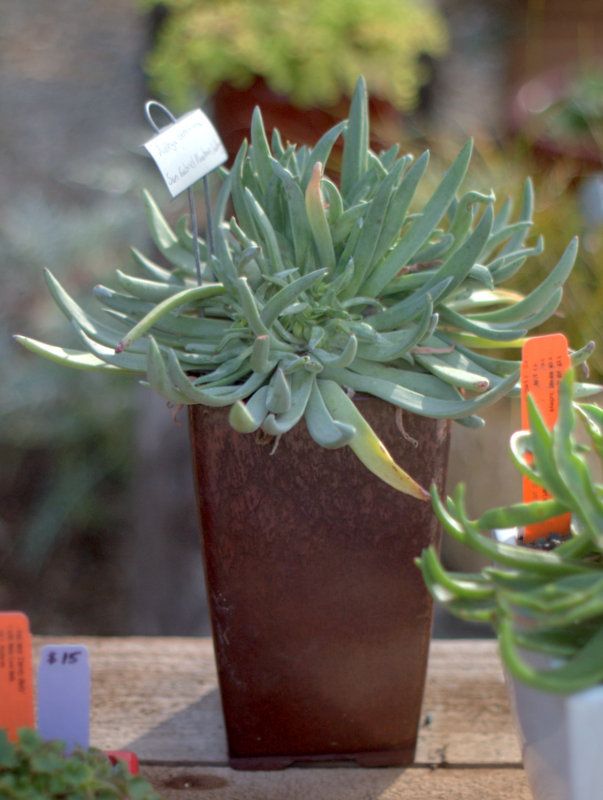 Dudleya densiflora
Riding in the back, serenaded by Bowie all the way home, were two Eriogonum crocatum and a Catalina Silverlace, Constancea nevinii.
2016 is really starting to take shape.