The first bloom this year of the dragon fruit, that is, the first bloom that I can see, dangling over a boundary fence we share with a neighbor.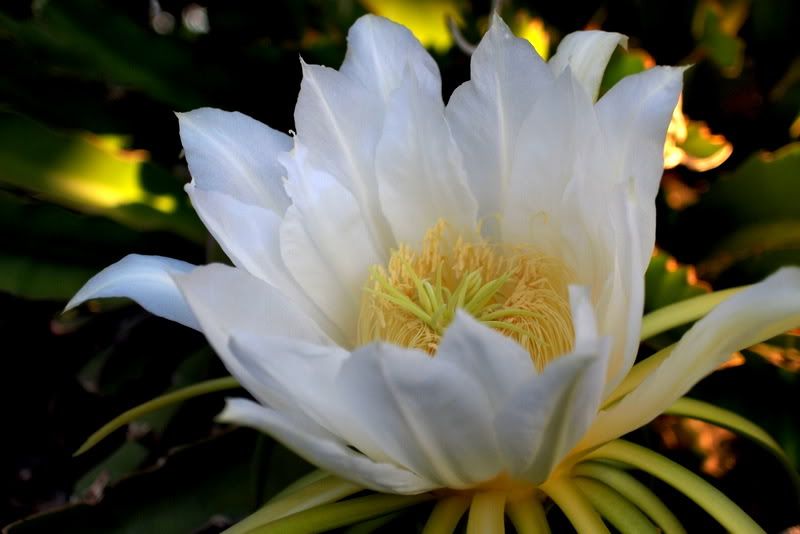 Looking a bit more carefully, I could see more flowers and even a fruit was already forming.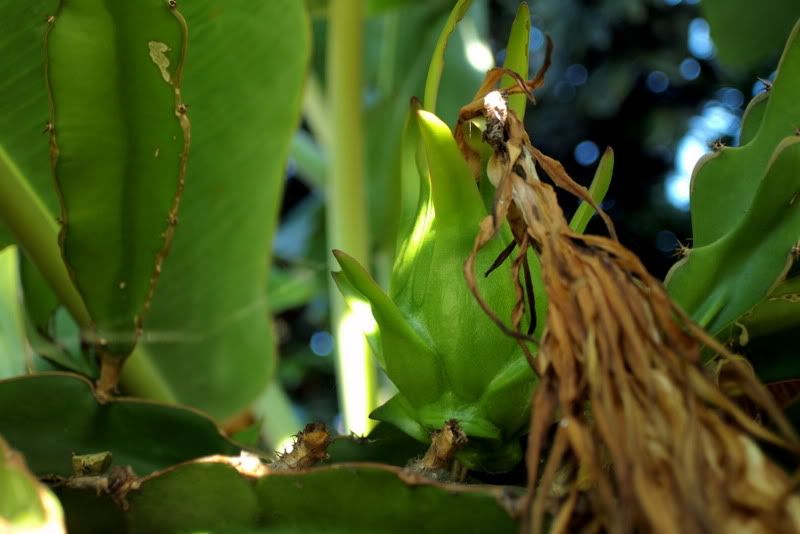 An epiphytic cactus, my neighbor grows it as a vine over trellising. This is a different genus than the epiphyllum, the more familiar orchid cactus with the wildly intense colors. These are enormous flowers, the bowl of the bloom at least 5 inches across, leaning against the fence bordering my neighbor's property. His property has become quite shaded from the amazing jungle he's planted, and this dragon fruit or pitaya seems to be reaching for some sun. Our driveway runs along this fence, so there must be good reflected heat as well.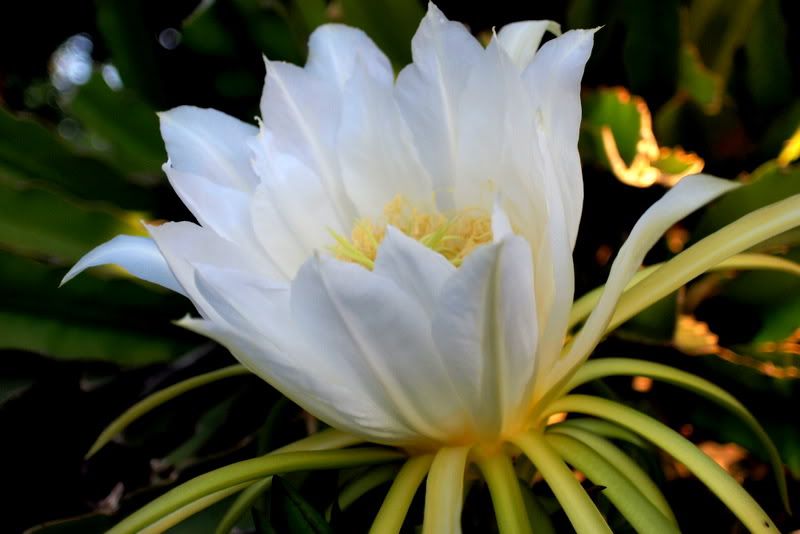 My neighbor's dragon fruit must be Hylocereus undatus. I remember the flesh of the fruit being white when he's given us dragon fruit in the past.
I'd never heard the name pitaya before today, from the Wikipedia entry on dragon fruit, nor knew that it is native to Mexico, Central America, and South America. Zone 10 or 11.
It is believed the French introduced this fruit to Vietnam.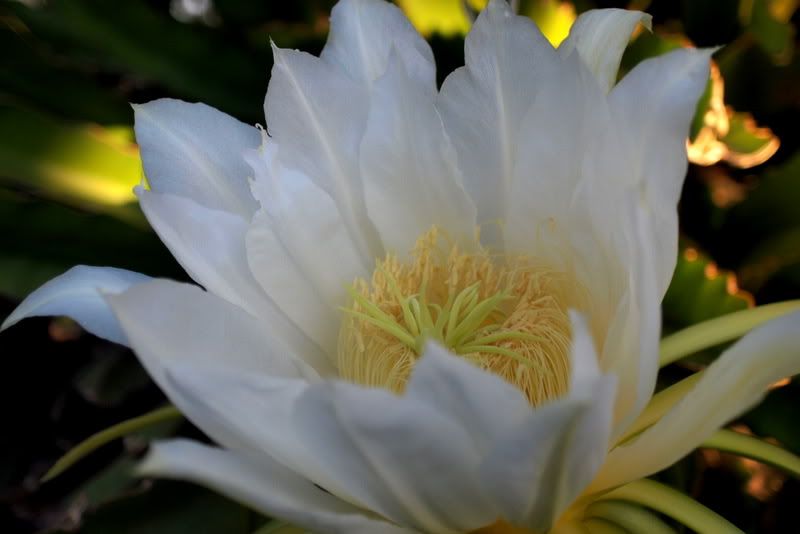 More flowers in bud. At the very lower left just a glimpse of the grey-painted pergola can be seen on which this cactus drapes, built over the walkway to his front door.