Daylight Saving Time and the electoral college. I think we can agree that these are two areas worthy of further study. May Dreams Gardens collects Bloom Day reports the 15th of every month. My excuse for posting on the 16th? The DST ate my report. I don't know how you all manage with these shortened days.
For November we'll begin with N, for nerines, truly a miracle bulb. I get it that all bulbs are miraculous, but they are not, unlike my nerines, kill-proof. But go ahead and forget nerines in a dry bowl all summer long (like I do a lot of other plants, come to think of it).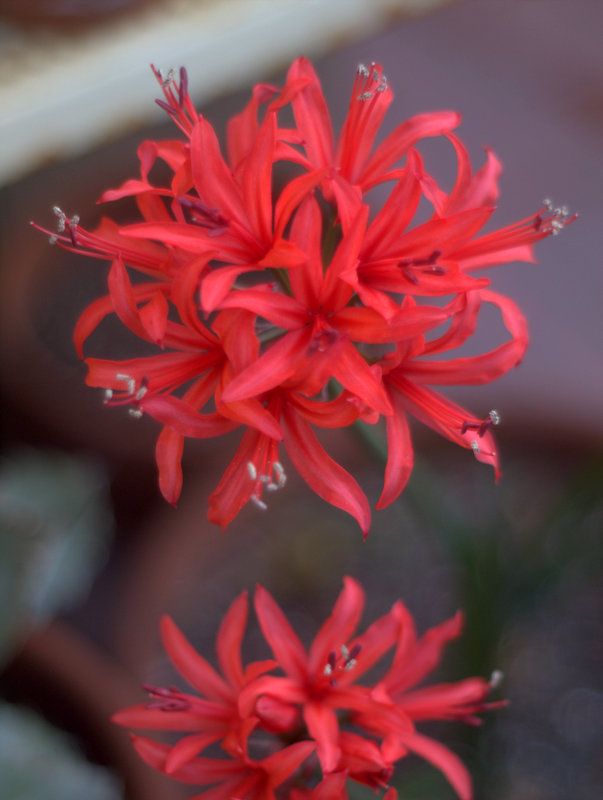 In the case of nerines, you will be rewarded, not punished. They require that dry summer dormancy. Think of nerines as bulbs that actually encourage bad behavior.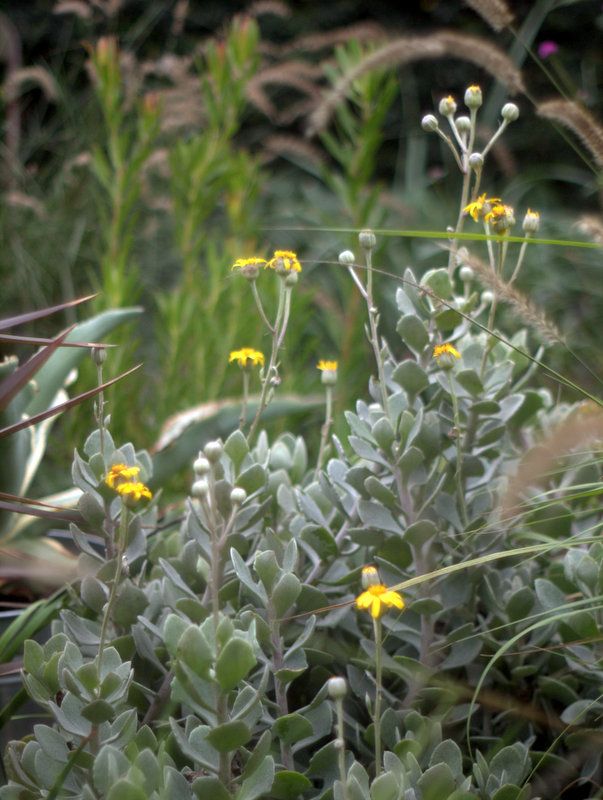 Okay, nobody gets excited by the drab composite flowers of a senecio, but I do like how the blooms extend the leaf-stacked lines of the stems. And November is not a bad month for a shot of yellow. (Senecio medley-woodi)
More November yellow from Tagetes lemmonnii, the Copper Canyon Daisy. What a great common name, right out of a John Ford western. Some plants get stuck with unfortunate names like "lungwort." Maybe I'm weird (ya think?) but I actually like the smell of the leaves.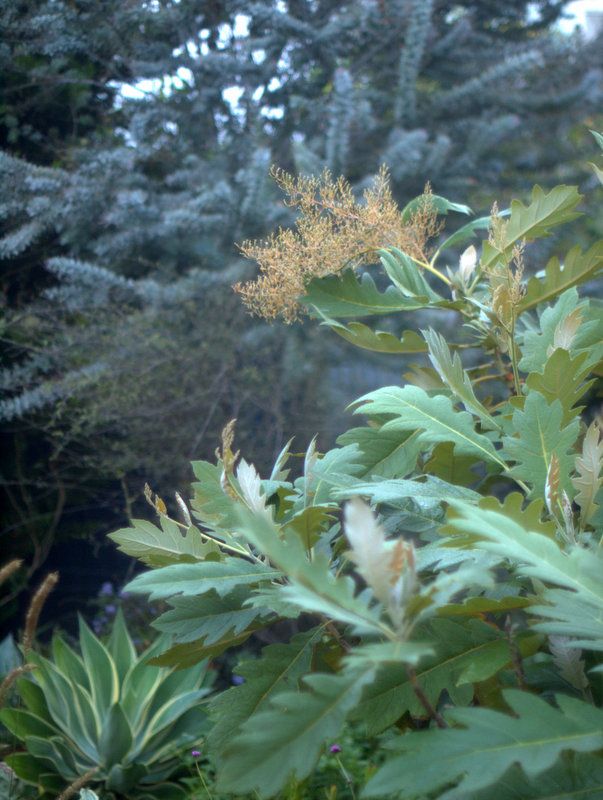 Bocconia is sending forth those frothy bloom panicles. Acacia baileyana 'Purpurea,' the blue wash in the background, is also budded up with bloom. The acacia just underwent an intervention and had some Tanglefoot smeared around its trunk to stop the ants from massing cottony cushiony scale along its branches. As difficult as it is to imagine winners where climate change is concerned, there will be those who come out victorious, and I'm certain they will be bugs. Each one of those cottony, pillowy encrustations on my acacia holds over 600 eggs.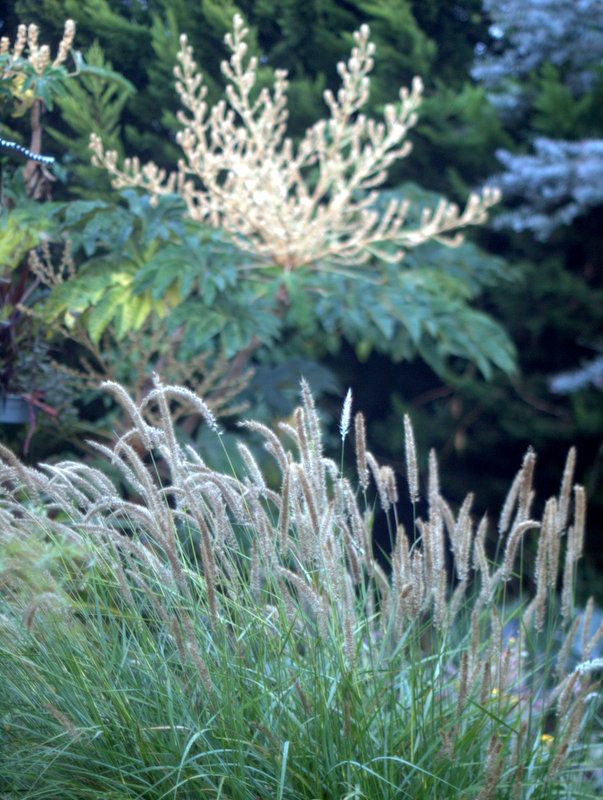 I'm loving this tawny, oatsy look the garden has taken on in November. 'Fairy Tails' pennisetum in the foreground, oatsy-colored bloom trusses of tetrapanax in the background.
One clump of melinus, the Ruby Grass, is still sending out rich-colored blooms. The other two clumps have only faded stalks. More oatsy theme.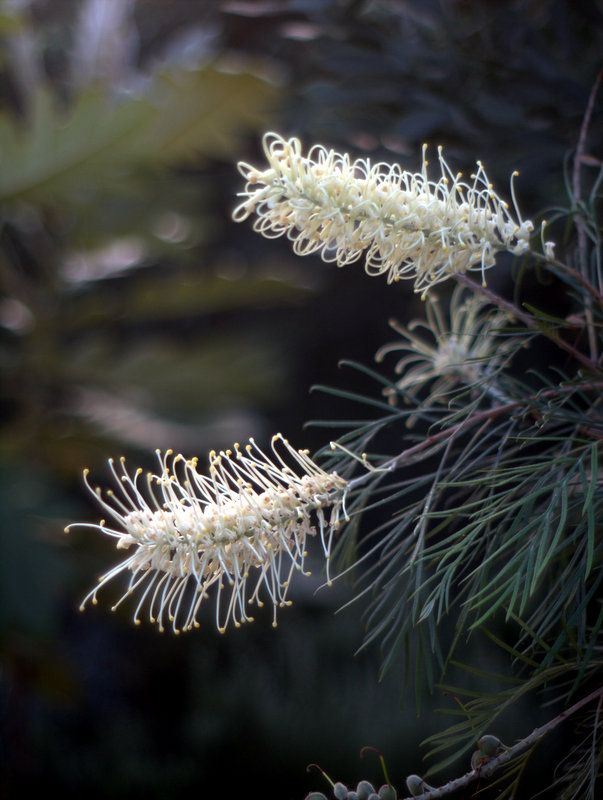 Once the grevilleas reach blooming size, look out. It's just another 'Moonlight' mile, as far as continuity of blooms. It really does take on a lunar glow around sunrise.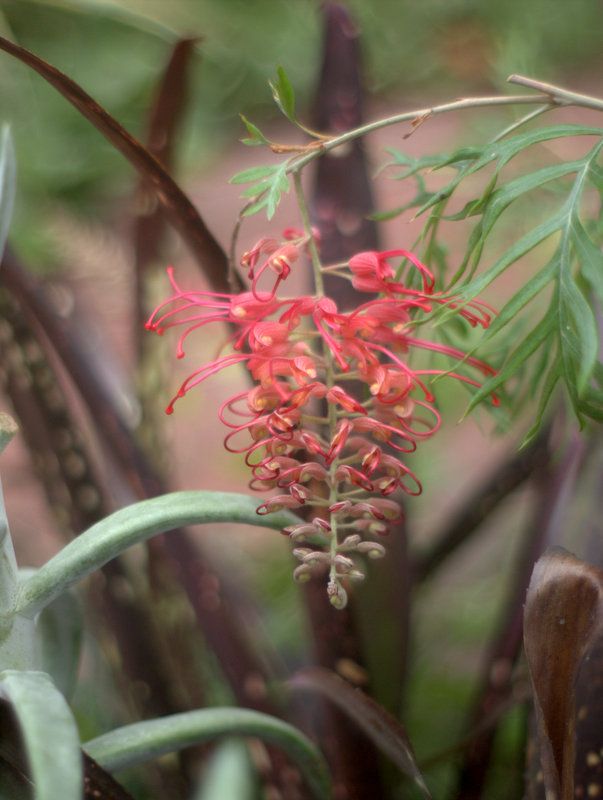 Grevillea 'Robyn Gordon' backed by the claret tones of 'Hallelujah' bilbergia. And since Dustin Gimbel burst into Mr. Cohen's immortal song when he gave me these pups, that's the gorgeous earworm I'm stuck with in their company. (I have to admit my earworm is sung by Jeff Buckley, though. I can't help it — that's where I heard the song first.)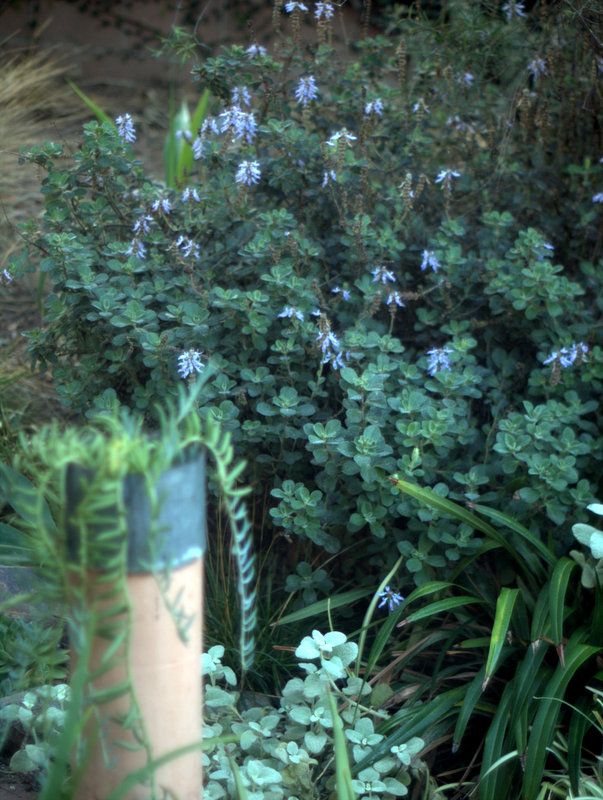 I don't think I've given a shout-out to Plectranthus neochilus all summer. Ever stinky of leaf, but a sturdy friend to hummingbirds. The stump of the smoke tree 'Grace,' that improbably grew branches as thick and far-flung as a sycamore, still lies underneath. A little more decomposition of the stump, and I can dig it up and plant something more exciting. I know the hummers are going to hate me, though.
And yet another entry in the category "Every Bloom Counts in November," the little euphorbia that took containers by storm 5 or 6 years ago, now greeted mostly with yawns. Euphorbia 'Diamond Frost' is perennial here and doesn't get into much trouble. Nothing eats it and hot, dry summers don't faze it.
Another view of it wrapping around the other side of the containers, with another survivor, a climbing kalanchoe. The euphorbia loves that root run between garden and bricks.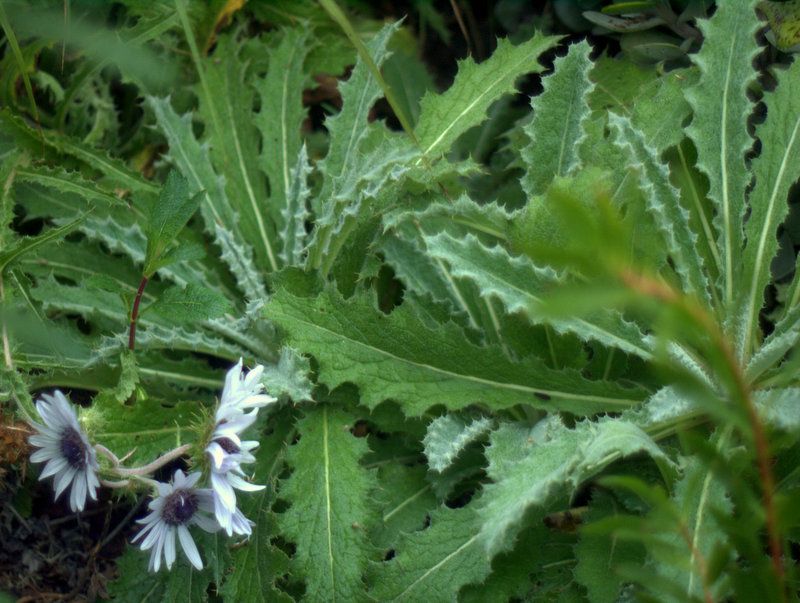 Berkheya's feeble attempt at a weak-necked bloom this November highlights why it's equally appreciated for those great, serrated leaves.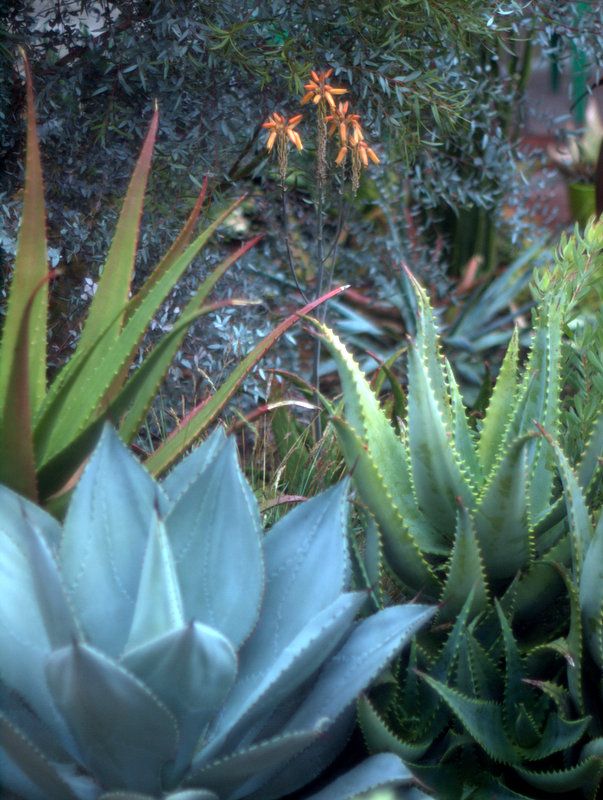 Aloe "Kujo' is just about spent, but the red-tipped aloe to the left, cameronii, was discovered to have two buds still tucked in close to the leaves this morning. (Woot!) The other aloe to the right is allegedly elgonica. I've searched the blog and find no reference to a bloom yet.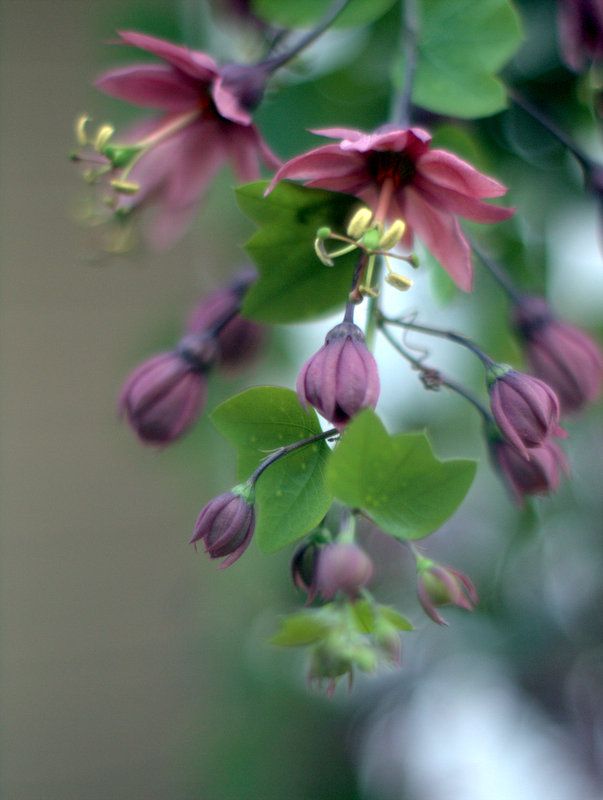 And the little passiflora 'Flying V' is still displaying all those fine qualities, unstoppable, indomitable, etc. this November, on the day after Bloom Day.