With cabinet selection still underway, previous hiring decisions during the president's business career can provide some illumination into his selection criteria.
And if a 24-year-old kid with no horticultural experience can end up working as Trump's landscape architect, you might want to start polishing up your resume. Truly, anything is possible.
Judging by his well-known, gold-plated desires, it's no surprise that Trump's taste in garden design leans toward the opulently formal.
At his Trump National Golf Club, where "members pay an initiation fee of $350,000," a $7.50-an-hour summer employee named Andy Sick was tapped to perform landscape architect duties.
"A few days after the boss was fired, one of Trump's golf-course architects, Tom Fazio, Jr., spotted Sick planting petunias.
'He asked me if I was the landscape architect,' Sick said. 'I told him yeah. My only gardening experience was mowing my parents' lawn.'
Fazio told Sick to get to work, so he went home that night and Googled 'French formal gardens.'"
Trump's fans are thrilled by his low-information, shoot-from-the-hip management style, which seems to have worked out fairly well so far as one of his eponymous golf courses is concerned.
Andy Sick turned out to be a natural at intuiting his employer's taste in landscape design:
"I knew Trump liked ostentatious stuff, so the gardens of Versailles were a perfect fit. I wasn't even looking at other golf courses. I was just looking at grandiosity."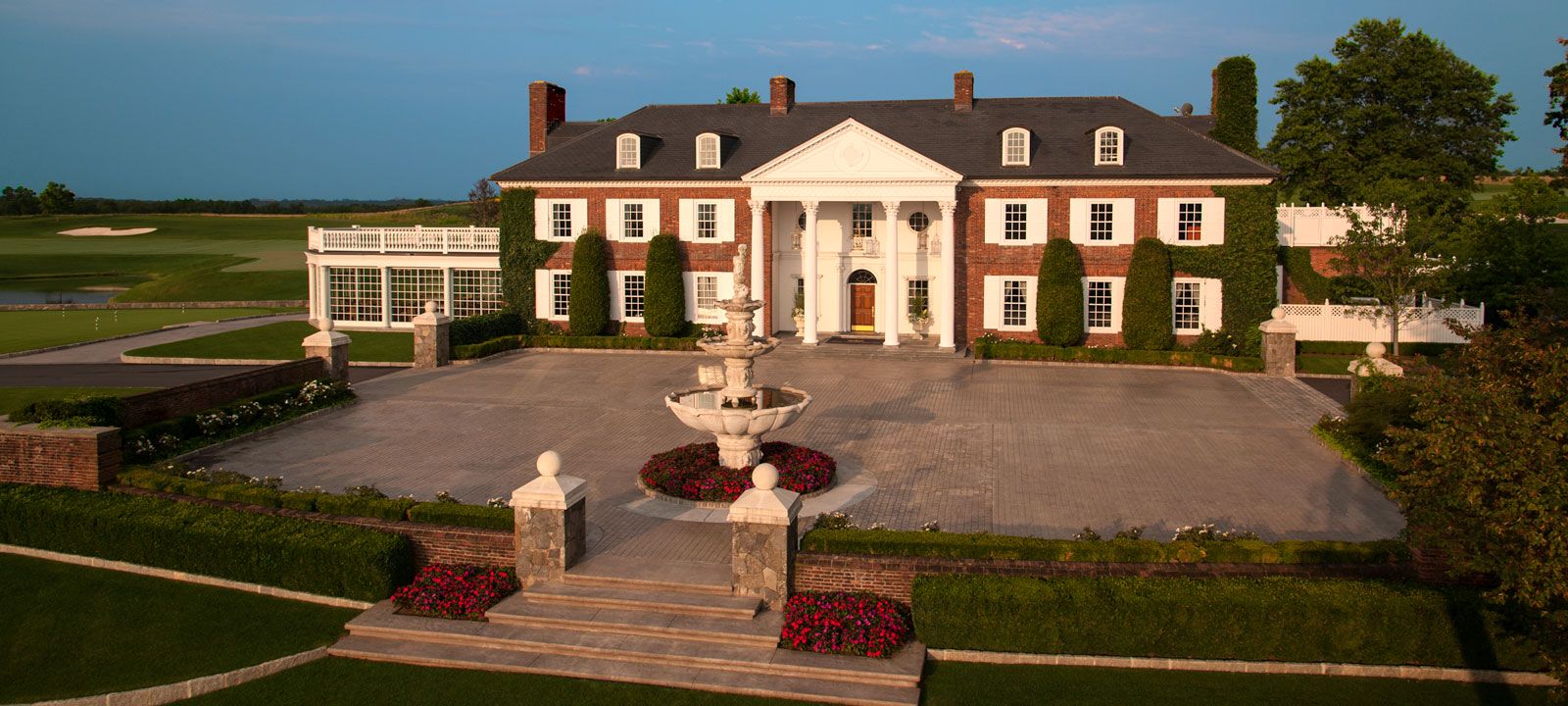 "Early on in Sick's planting, Trump paid a surprise visit. He loved what he saw. 'Once that happened, I was given an unlimited budget,' Sick said."
"After spending between two and three hundred thousand dollars of Trump's money, Sick got nervous.
'I was worried the plants were going to die,' he said, so he e-mailed a high-school friend who had studied landscape architecture for guidance."
Sick turned out to be a quick study in economics as well:
"A few months went by, and Sick, who was still earning $7.50 an hour, decided to ask for a raise.
'The new boss asked me how much I was making. I told him it didn't matter — I wanted $75 to $100 an hour.
He agreed to $100.' At the end of the summer, Sick had to quit to start his first year of law school, at Syracuse."
"Trump ended up liking the golf club so much that, in 2007, he filed plans with Somerset County to build a family mausoleum there…"


From
The New Yorker 10/24/16 "Where Trump Wants To Be Buried – How an untrained gardener created a Versailles-inspired landscape at the Trump National Golf Club.
"