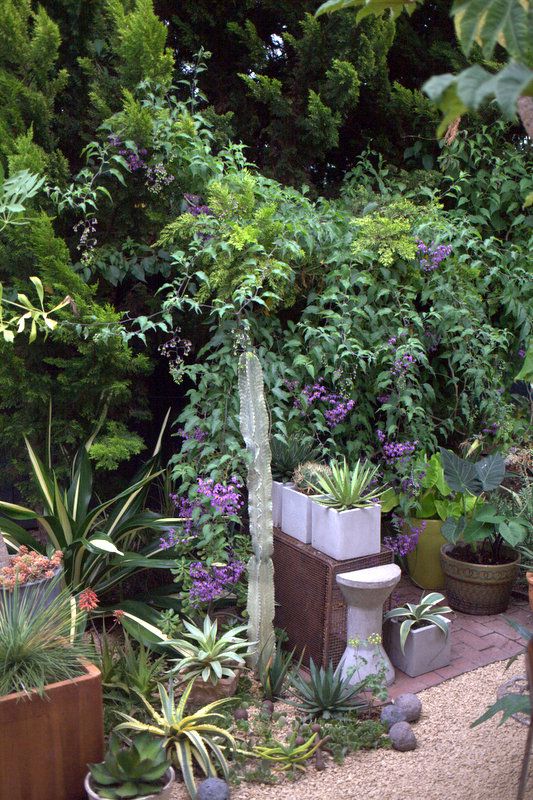 I just don't know what to think about this vine. First of all, let me be clear that I love the opulence of this solanum's pendulous, grape-cluster-like performance. With its ropy swags of purply bloom, it is truly like living drapery against the east wall of lemon cypresses. But this vine obviously doesn't subscribe to the maxim "good things in moderation."
A 2015 introduction from Annie's Annuals via Suncrest Nurseries, this vine is something of a mystery. There wasn't much information available at the time of purchase, which of course only increased its allure. Annie's is still one of the best nurseries for imparting the feeling that you're not just buying a plant but embarking on a thrilling expedition in plant exploration.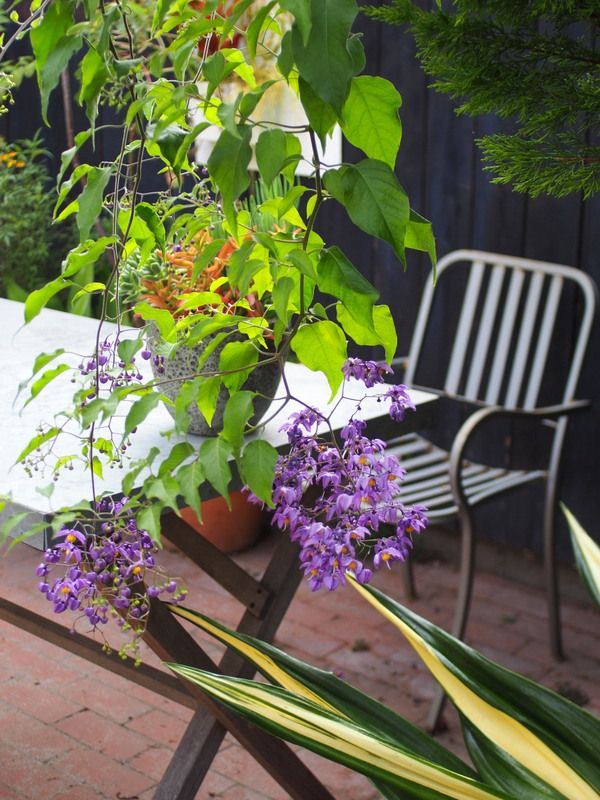 I'm guessing the vine was planted between 2-3 years ago and slowly built up size, throwing occasional flower clusters. Then this year, bam. The base of the vine is now deeply shaded by the cypresses, which doesn't seem to inhibit vigor or flower production at all. I run the drip hose at the base of the cypresses and vine about once a week to keep them from fighting for that resource. The fight for light and air circulation up the length of the cypresses, however, will require ongoing investigation.
And conventional wisdom has gardens as safe havens of dozy repose! Not at all. They're incredibly vital and exciting places, full of experimentation, battles for resources, thrilling successes and heartbreaking failures. Just like life outside the garden, as a matter of fact (but much more beautiful).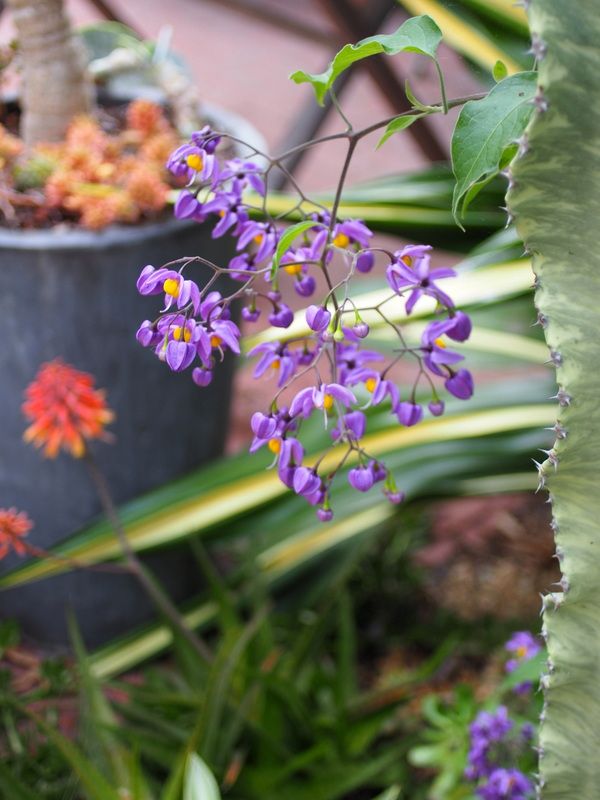 The cypresses are the perfect scaffold for this vine which lacks tendrils, but if the vine is allowed to smother the cypresses, it will have lost its scaffold, and we will have lost the vine, the cypresses, and our privacy. So you see the dilemma. The stakes are high. Vigilance is needed. Which is why I always keep pruners out where I can see them.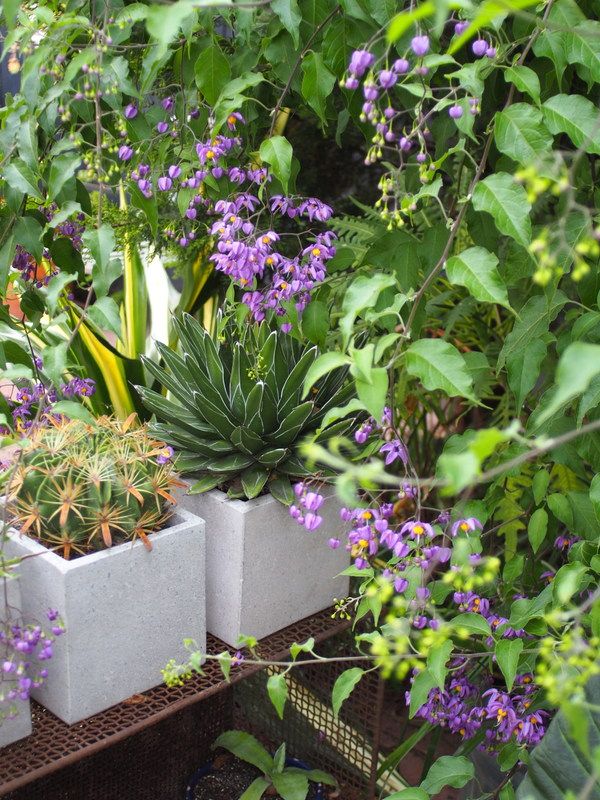 If you think you have a spot for some vigorous living drapery, and possess a strong sense of botanical adventure, I noted over the weekend that International Garden Center is carrying a few in gallons, in the last rows way in the back of the nursery. And Annie's is currently offering this vine in 4-inch pots.