Yes, this book on the making of The Ruth Bancroft Garden came out and was purchased by me last fall, but I've only recently sat down to read it cover to cover.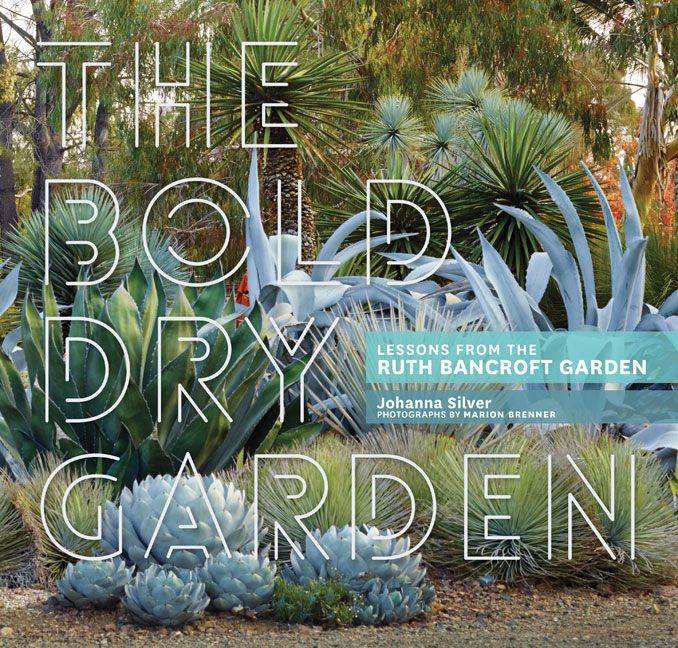 The Bold Dry Garden; Lessons from The Ruth Bancroft Garden
I admit to falling into the trap of judging a book by its cover, and what a gorgeous cover this is. With photos by the pre-eminent landscape photographer of our time, Marion Brenner, for months I perused the book for its inspirational photography, skimming (or skipping) the narrative, because I assumed I knew the general outline of Ruth's storied garden and life. What a mistake. The book seamlessly combines two favorite genres, biography and obsession, which have found the subject of a lifetime in the person of Ruth Bancroft. Building the story of Ruth's life and the making of her garden with carefully researched detail, through interviews with the centenarian herself as well as children and co-workers, Johanna Silver creates a razor-sharp portrait of Ruth and her spiky garden, a complex portrait that I frankly didn't expect to find amidst the glorious photography in this book. And what a story it is. Ruth's garden may be absolutely on-trend now, with the surging popularity of cactus and succulents, the growing awareness of climate change and its attendant focus on resources conservation, but if anyone deserves the moniker "pioneer," it's Ruth.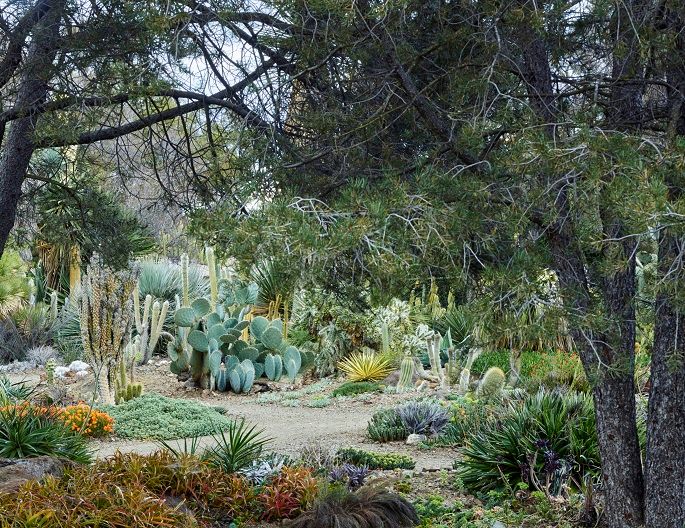 photo by Marion Brenner
Whatever the precise wording of F. Scott Fitzgerald's observation that there are no second acts in American lives, the course of Ruth's life in her sixtieth decade, when she started her now world-famous garden, is a hardy rebuke to such pessimism. Time is an unavoidable leitmotif in any life, a bully in fact, but Ruth bends time to her will as much as she does the climate and geology of her garden. She will, after all, be 109 this fall. Building a dry garden mostly independent of supplemental irrigation, (before even Beth Chatto's dry garden, which was started in 1991), with untested, hard-to-source plants, whose hardiness was in no way assured in her 3-acre Walnut Creek garden, was a joyous leap into the unknown by a woman with an indomitable sense of adventure and curiosity. It's a summer read I highly recommend.