There's retail that does vintage and architectural finds well, and there's retail that does plants well. Haven't you wished somebody with a passion for both would combine them under one roof? I know I have. Consider it handled by The Potting Shed in Orange, California.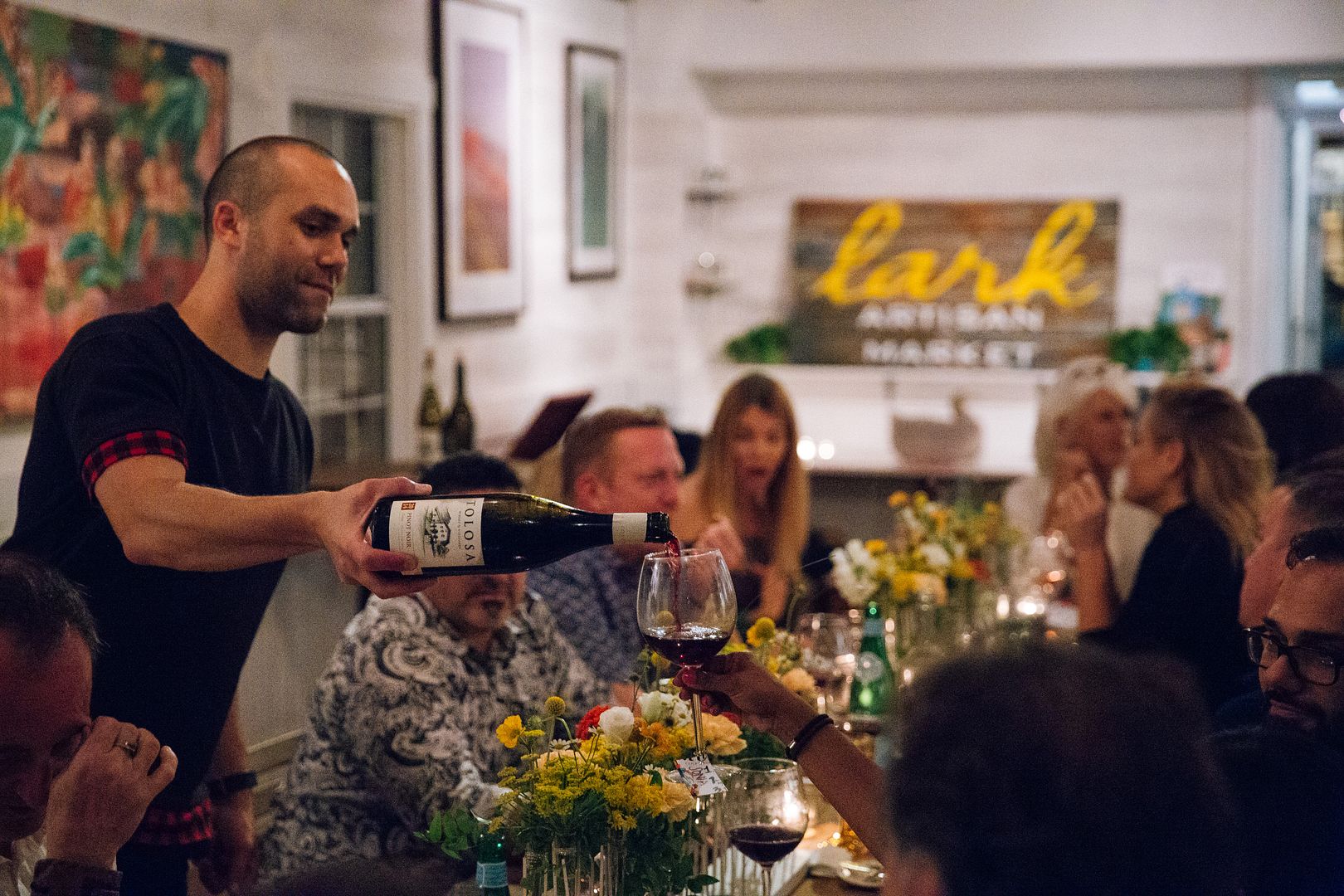 Lark photos by MB Maher.
Let me unwind that title for you. A chance encounter at a pop-up dinner at Sourced Collective in Laguna Beach, hosted by Lark Artisan Market, is how I first heard of this almost 4-year-old endeavor in Old Towne Orange, The Potting Shed, that makes plant shopping that much more interesting by mixing it up with really cool stuff.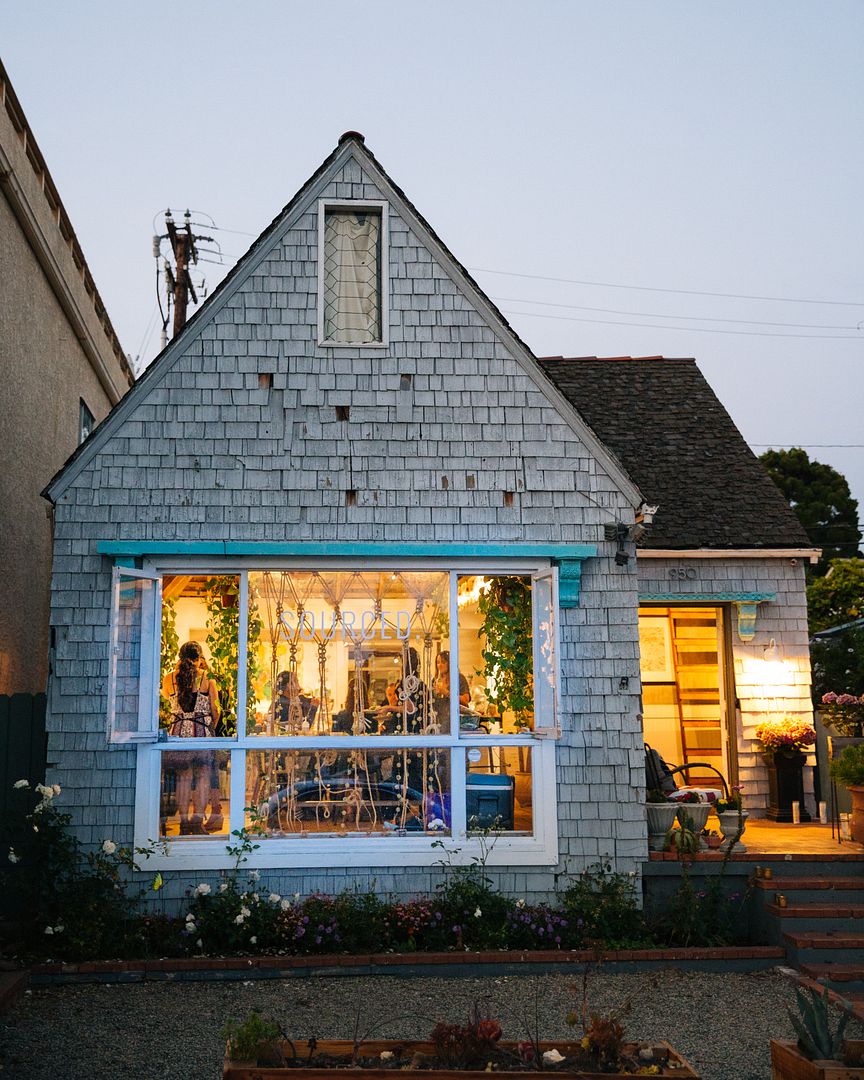 It all started at this friendly beach house in Laguna.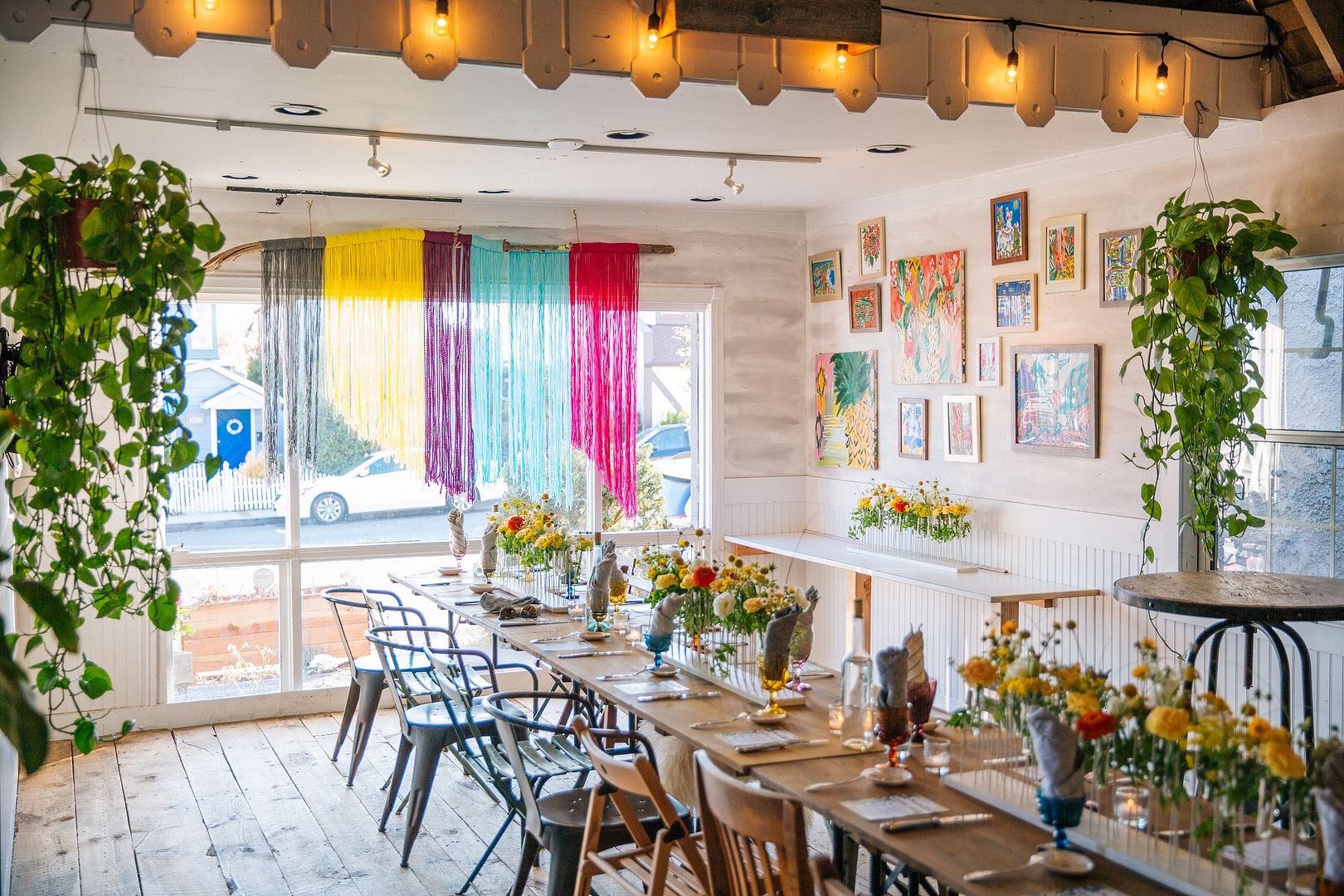 Sourced Collective, a mixed-used work and event space blocks from the ocean in Laguna Beach, waits poised and serene and ready for a Lark, a kind of roving communal salon.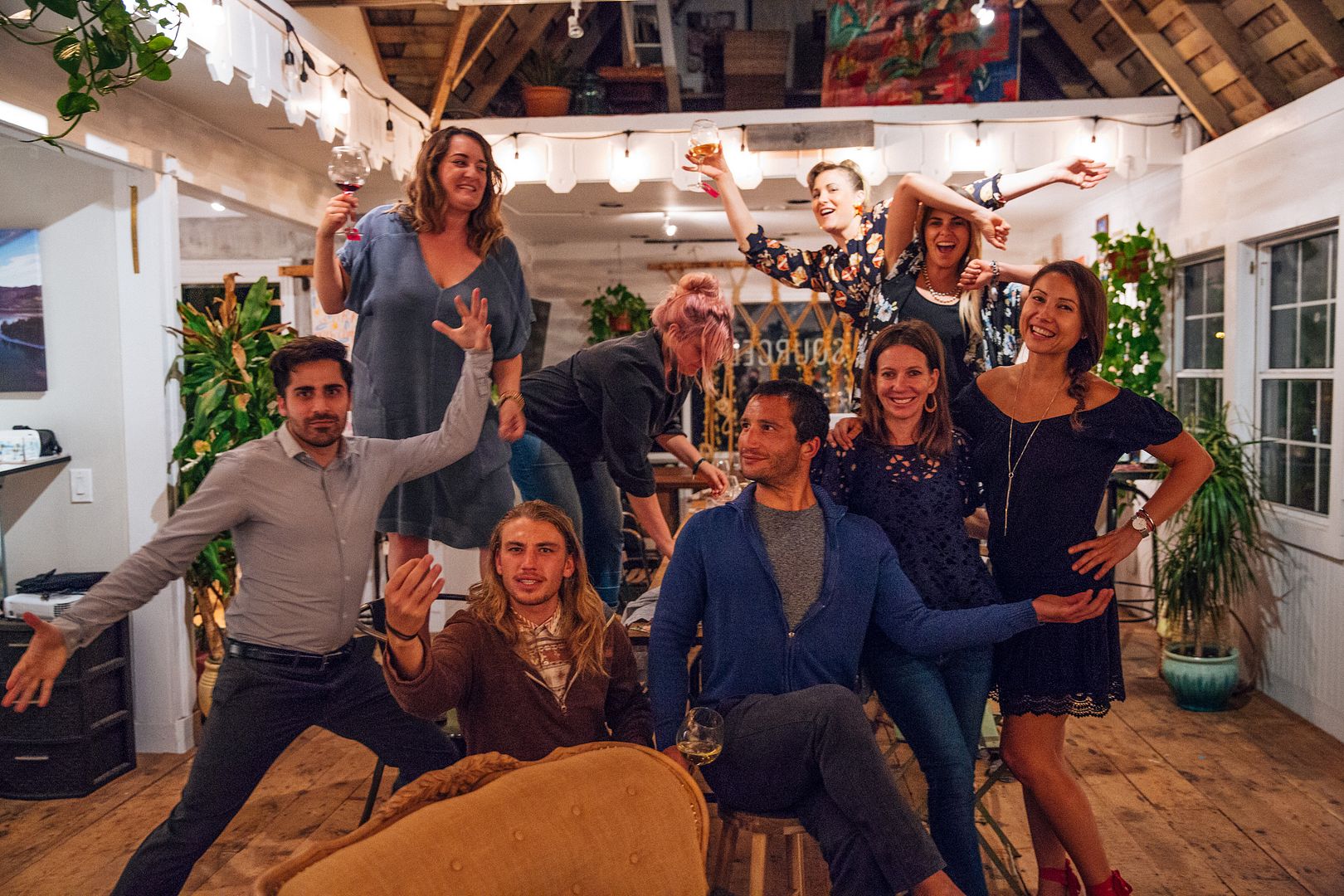 And then the larkers arrive, the wine flows, and serene doesn't begin to describe the festivities.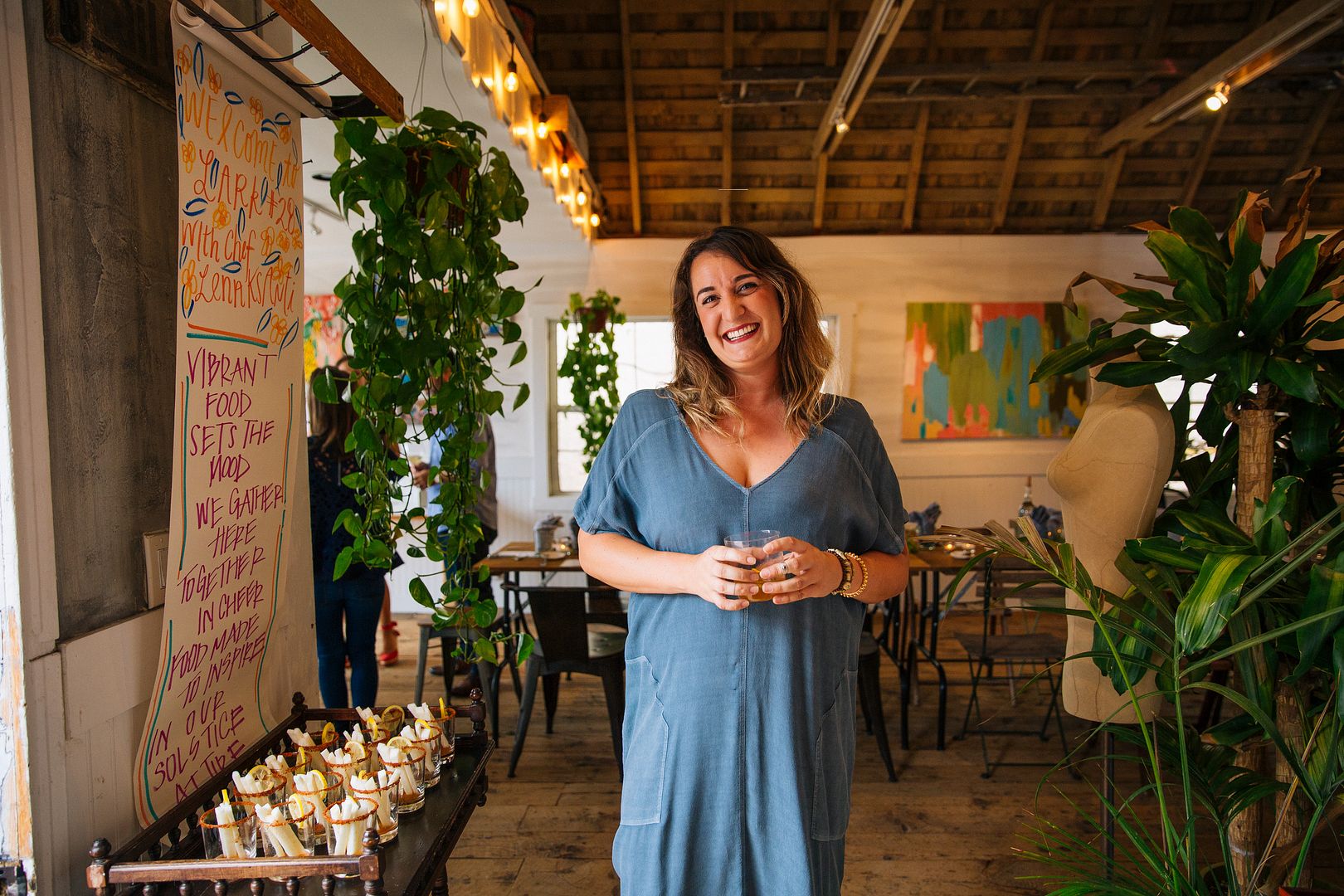 Michelle Merccado is the dynamo behind Sourced Collective. Like a human Tesla coil, the air around her vibrates with possibilities.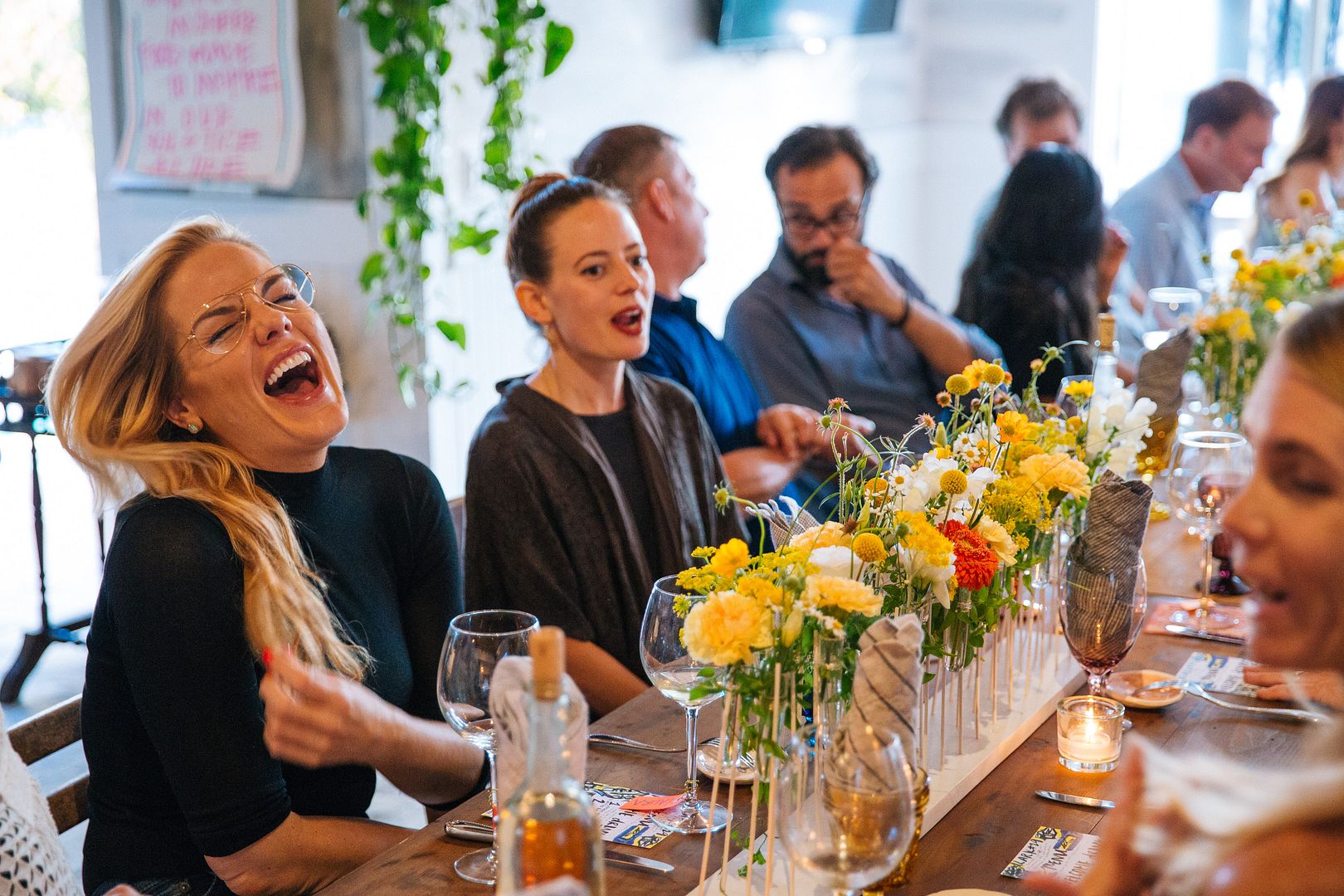 The Lark dinners are a nonstop gabfest, with amazingly tasty food by Chef Kyle from Fork in the Road Catering.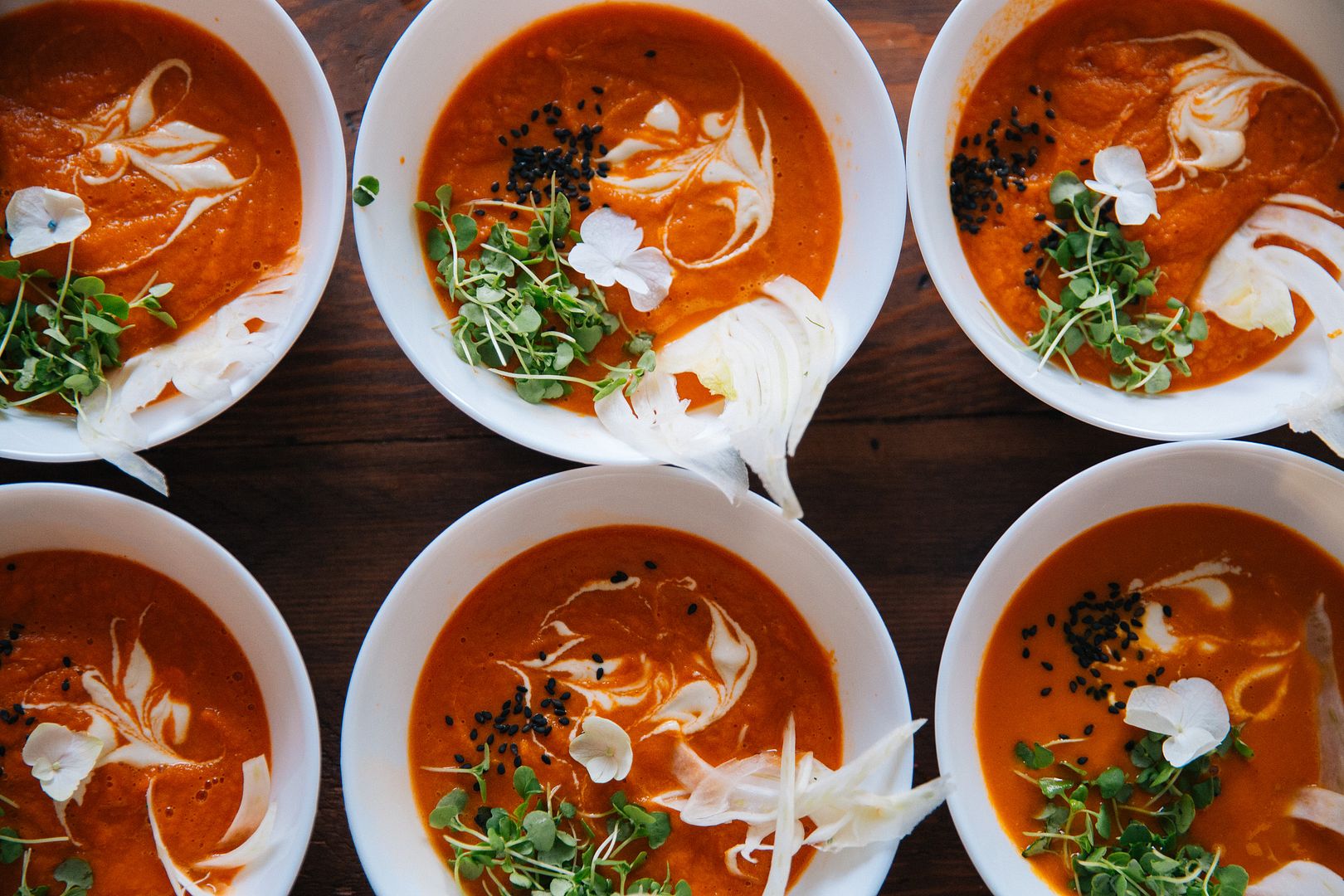 (Twig & Willow will be hosting a Lark with a vegan chef July 14th at their Bixby Knolls store in Long Beach, 4130 Atlantic Ave., so go see for yourself.)
In the center are Lark founder Lisa Gutierrez-Martinez and Chef Kyle Powers. (I've forgotten the names of the charming sommelier on the left and pretty lady on the right!)
The incredible flowers are by Yoshi of Floral Fete.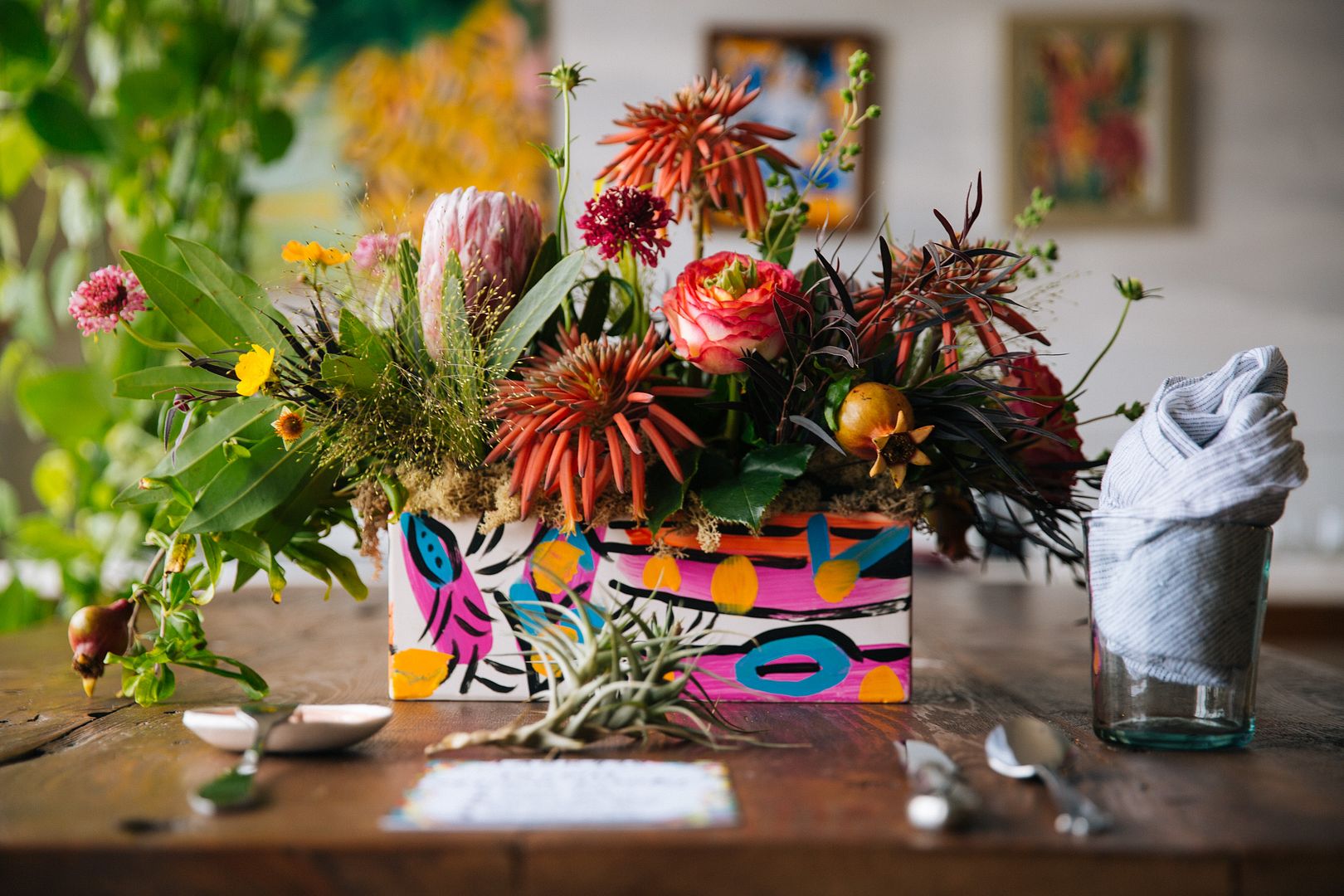 Gardenesque mash-ups of scabiosa, geum, protea, aloe, pomegranate, oregano, undergirded by solid florist chops.
My seat mates included Luis Sardinas (on my right) and Jack Carlisle (on Luis' right, almost out of frame). The Potting Shed is Jack's baby. Partner Luis pitches in on weekends and rides shotgun on their frequent cross-country shopping trips/scavenger hunts. They're on one now, "Picking East to West," and should be bringing their treasures home sometime this week, if I've got the timeline right.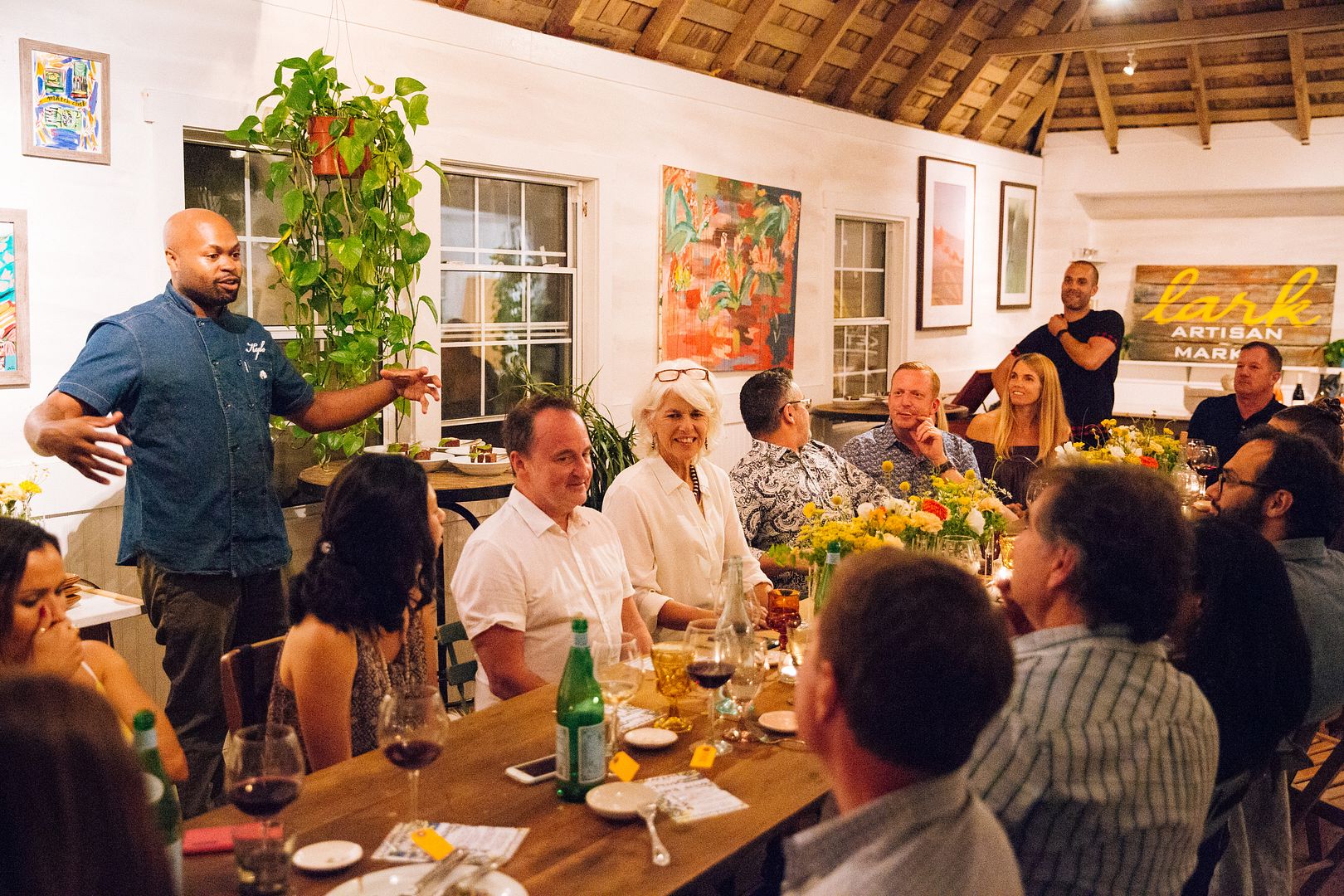 Chef Kyle prepares us through word and gesture for the feast to come.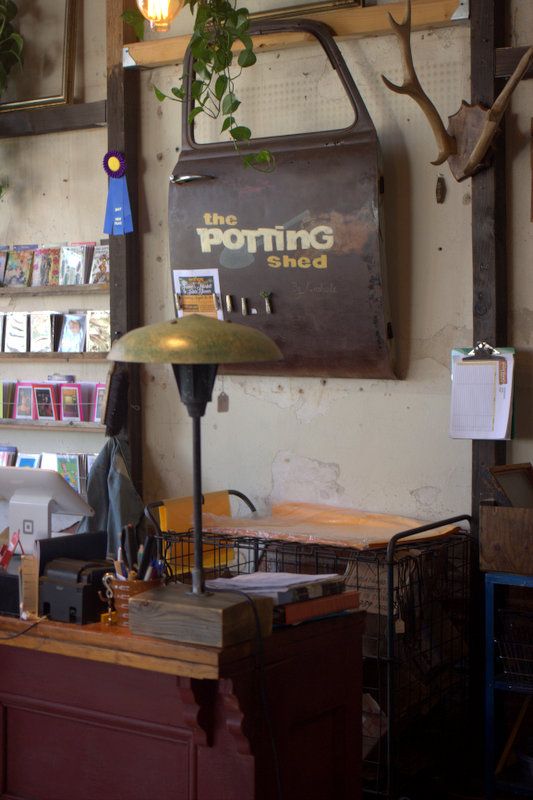 A couple weeks after the dinner, I paid the shop a visit.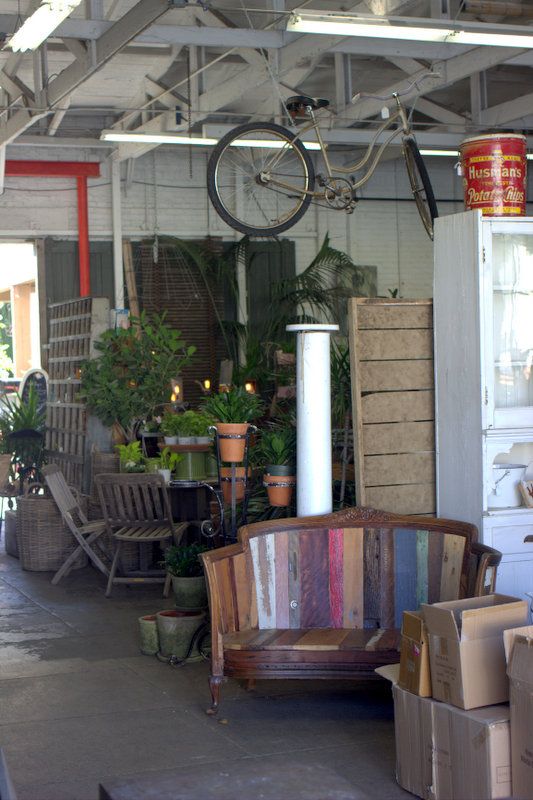 And felt like I'd plunged into the stalls of the Cligancourt flea markets of Paris.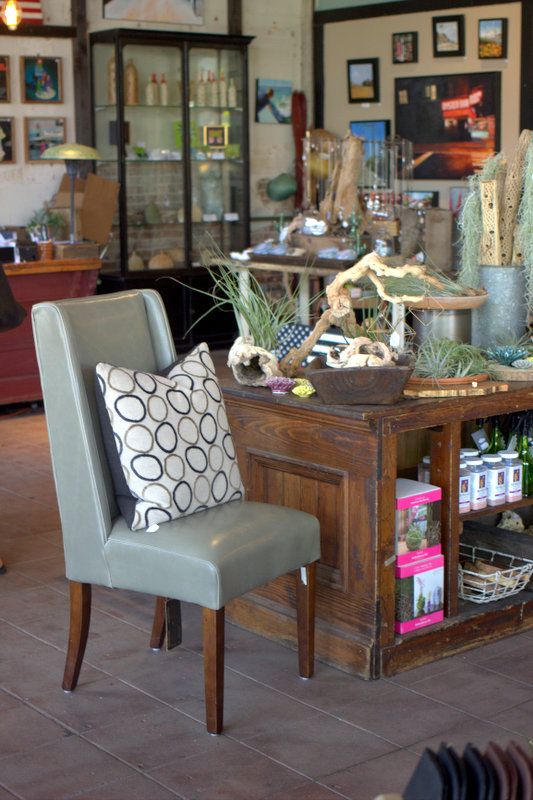 Not bound by arbitrary categories, it's a big tent; vintage, hand crafts, local artists, all are welcome here.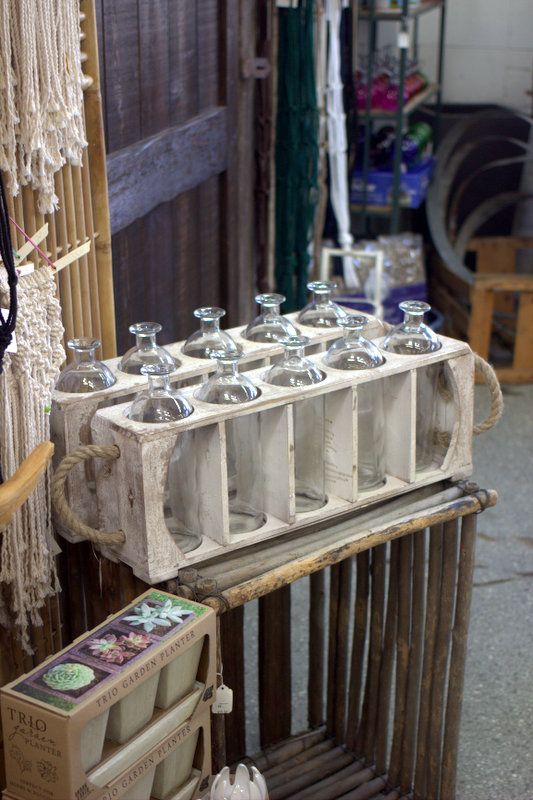 The infectious enthusiasm runs in countless directions, and the large space effortlessly soaks up every eminently browsable bit of it.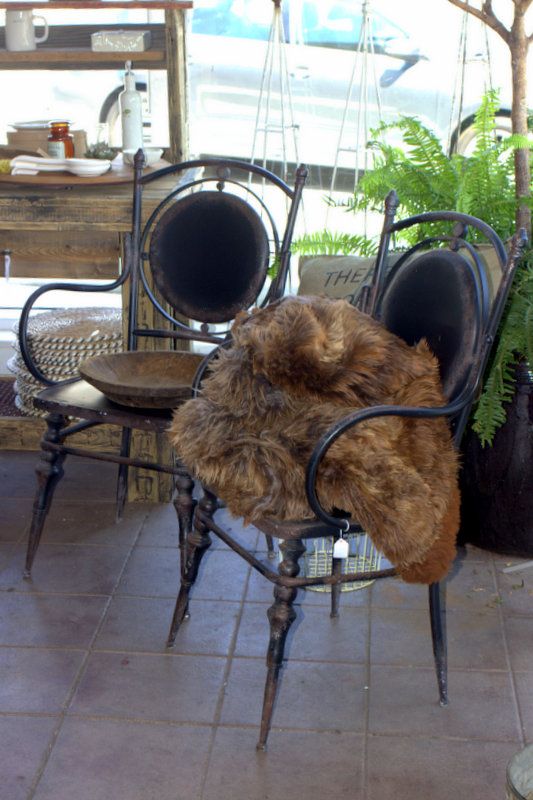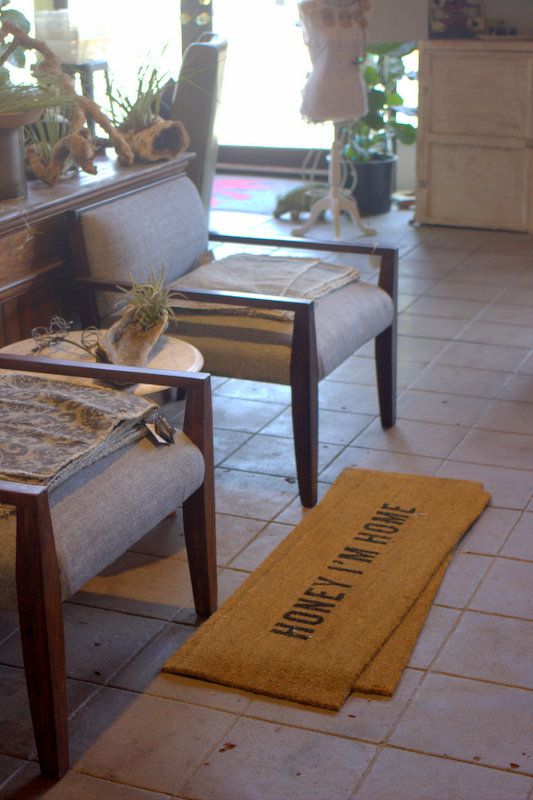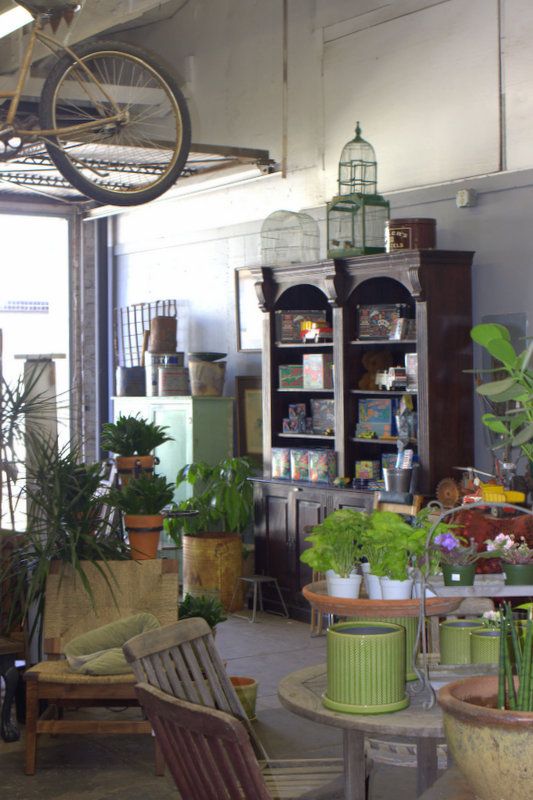 What a dream setup. I asked Jack what it's like to curate a shop by casting such a large net. As an example, he replied that the vintage picnic baskets didn't go over as he had hoped, but then he's always surprised by what does sell, and it becomes an ongoing, enriching dialogue with his customers that never gets old and always balances out. Business has been very good.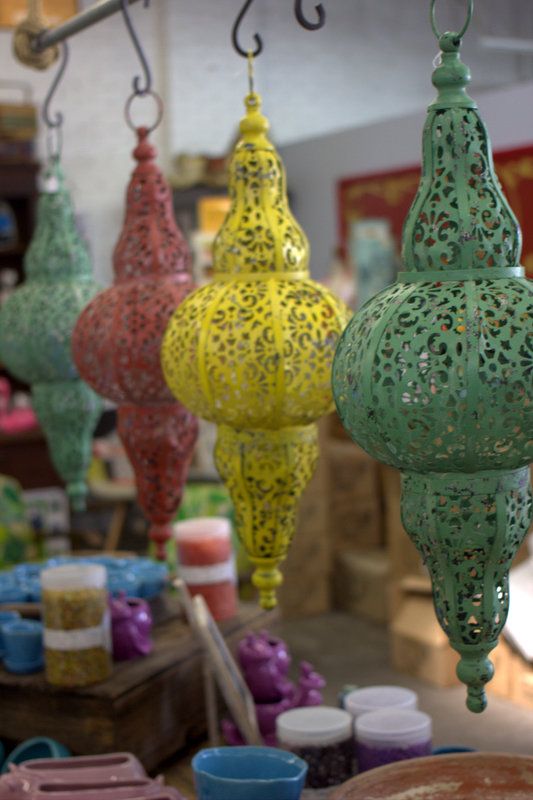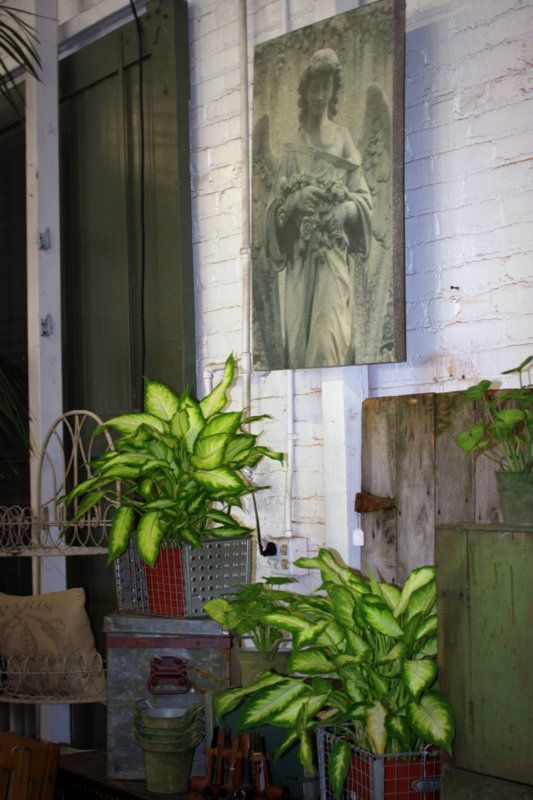 You might think you're only shopping for potting soil, but could very well end up leaving with a "Honey I'm Home" doormat tucked in the trunk. And that kind of irresistible persuasion is still something only brick-and-mortar shops can do.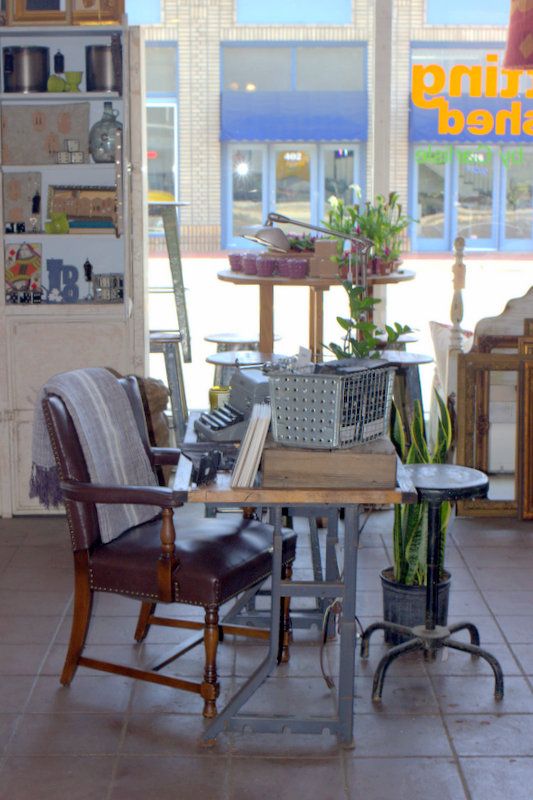 "Jack Carlisle, proprietor, holds a degree in Horticulture from the University of North Carolina. His career in the landscaping and retail garden business spans several decades. At the Potting Shed, he has merged his love of plants with his passion for all things vintage."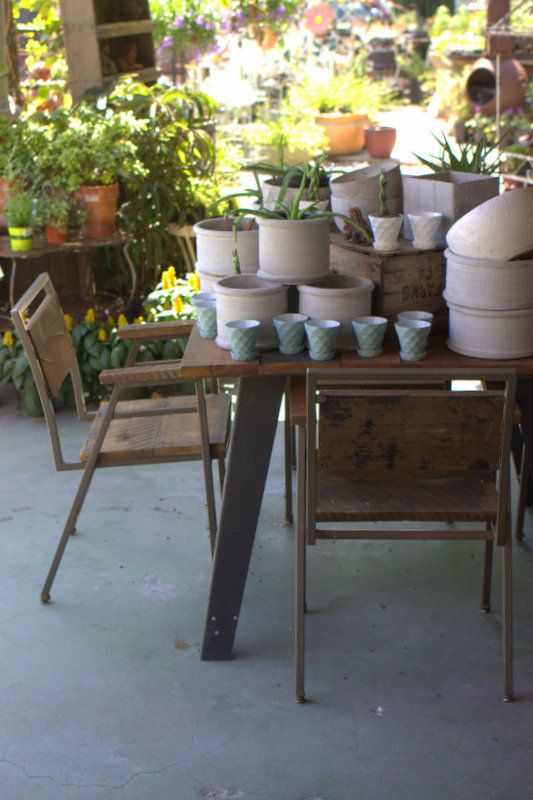 In addition to selling lots of pots and intriguingly repurposed containers for plants, the Potting Shed encourages us to bring our own pots for planting up at the nursery (BYOP).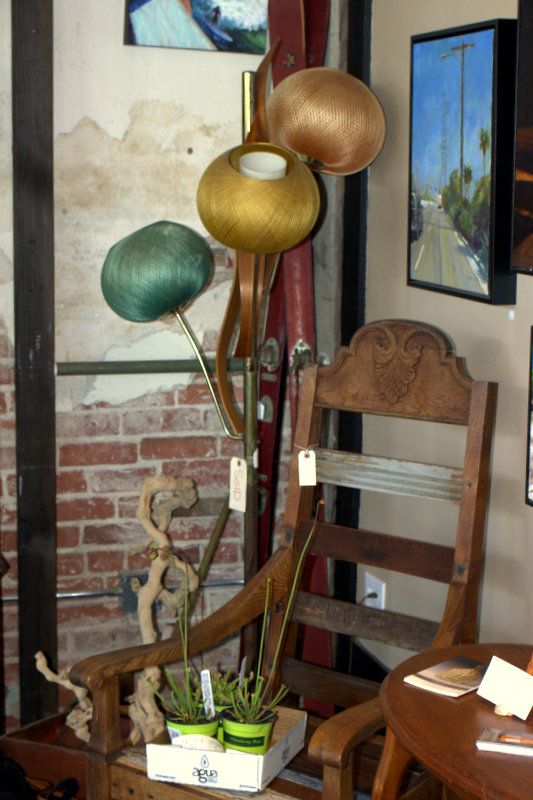 There's my little box of pitcher plants I picked up at the full-service nursery. The shop and nursery cover a huge space, 5,000 sq. feet. At the nursery in the back, a succulent workshop was just finishing up, and since I hadn't called ahead about my visit, I didn't want to be too intrusive with the camera. Jack has worked for years as a nursery manager, and it shows through the strong selection of natives and dry garden plants, with an eye for the unusual to tempt jaded plant shoppers like myself. I was thrilled to unexpectedly find some sarracenia/pitcher plants for a little bog garden I've had in mind.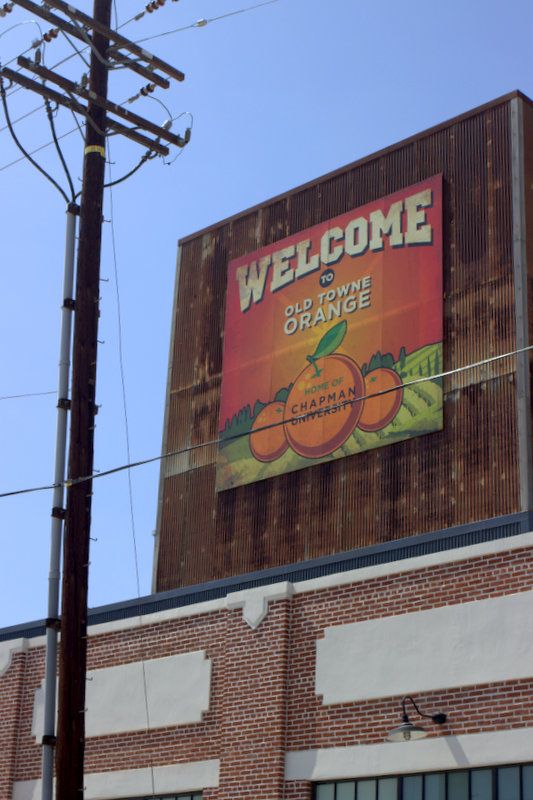 And that is the circuitous tale of how I went on a lark and found a great nursery and vintage browse in Orange, California.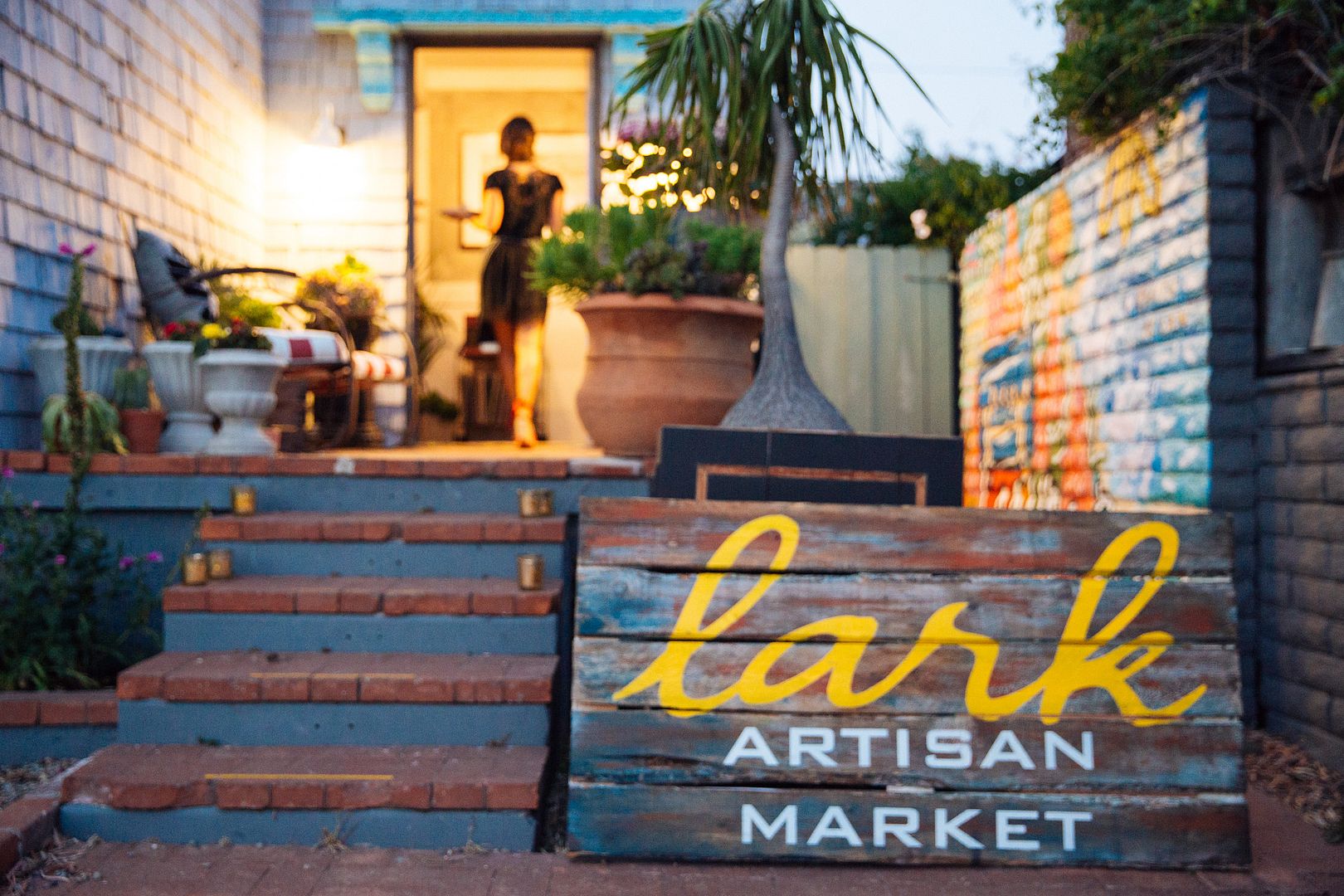 ingredients:
The Potting Shed
Sourced Collective
Floral Fete
Lark Artisan Market
Fork in the Road Catering
MB Maher photography for Lark