Gardeners are by definition rooted and bound to their gardens. Leaving home can mean missing out, and we don't want to miss a thing, especially in summer.
Like this Puya mirabilis' first bloom in my garden.
Why, hello, you beautiful, lime-green trumpets, all flaring scrollwork and dangling clappers.
In fact, aside from Puya laxa's tiny, navy blue flowers, which would be underwhelming to anyone but a hummingbird, this is the first puya to ever bloom in my garden. In a genus notorious for taking its sweet time to bloom, (as much as a decade for some species), Puya mirabilis is a standout for accomplishing that feat in a year or so after planting. I would hate to miss that.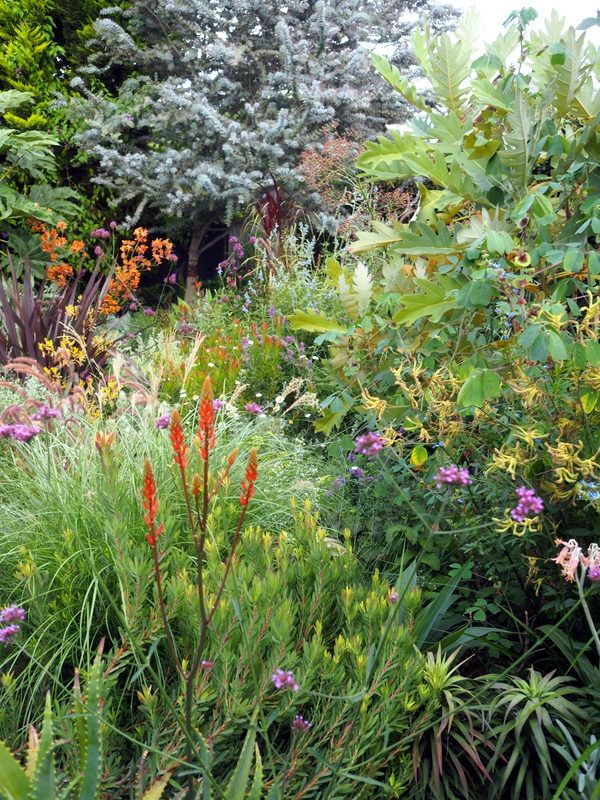 Aloe elgonica had its first bloom too. I'd hate to miss that as well. (Pardon the jungle — I have been cutting back a bit since this photo was taken last week. Ahem, moving on…)
But like clockwork, August always fires up a relatively contented, stay-at-home temperament with the burning itch to travel, an urge to go, leave, vámonos. Which explains why I feel strongly compelled to immediately book a flight to Madrid to see its spectacular Desert City. Could I find such a sight fairly local here in Los Angeles, Phoenix, Santa Barbara, Palm Springs? Of course. But it's August, so of course I'm daydreaming about Madrid.
"Designed by local firm GarciaGerman Arquitectos, Desert City is a biotechnology nursery that celebrates all things xerophytic (plants that require little water to survive) through educational, cultural, and commercial events in an expansive complex that includes a greenhouse, garden, exhibition space, a restaurant, shop, and offices." (photo and quoted material from Curbed.)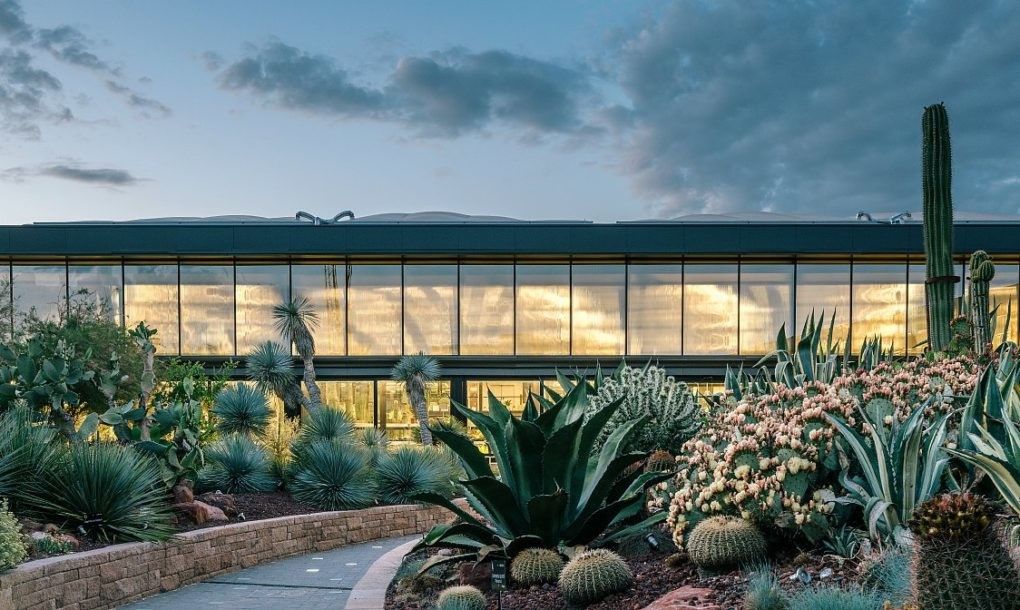 54,000 feet celebrating cacti and succulents! Madrid's winters are supposedly colder than the norm for Spain (43F for the low in January), but its mediterranean climate would seemingly support a huge variety of North American cacti, along with other succulents like euphorbias and aloes from other parts of the world.
"Prefabricated elements, along with sustainable solutions like photovoltaic glass, geothermal power, and water recovery systems combine to create a dynamic center that not only exhibits, grows, and breeds cacti, but also offers the public a range of activities." (photo from inhabitat, quoted material from Curbed.)
There's also the International Meeting of the Landscape and Garden in Bergamo, Italy, September 22-23, 2017 (simultaneous translation provided). And I'd love to attend the Perennial Plant Conference in Pennsylvania at Swarthmore College this October 20th, to hear plantsperson extraordinaire Derry Watkins speak, jog over to Longwood Gardens, and possibly make it over to Chanticleer too.
Not that there aren't distractions enough here at home. I found this blushing Tillandsia capitata 'Roja' at Rainforest Flora when attending the South Bay Bromeliad Associates Show & Sale last weekend (see Piece of Eden's post here.)
But it's August, and my passport is freshly renewed and ready to go. I think I love that feeling of infinite possibilities almost as much as the going. For the short term, though, I'll be heading to the InterCity Cactus Show & Sale this Saturday at the LA Arboretum.