Did the Powerball mania descend on your home too a couple weeks back? Just because I never buy Powerball or lottery tickets, magical thinking really kicks in when news of the big jackpots reaches even my normally oblivious state of mind. Obviously, I reason, this is meant to be, so I better get ready. First, I check how much of a bite taxes would take out. (The $700 million jackpot translated into roughly $330 million after taxes in California if delivered in one payment rather than an annuity.) Then I start making lists for giving it away. (I will blow PBS' mind with my Powerball donation, and we can kick the Koch brothers' money to the curb!) Conspicuously absent from my preparations to become a millionaire is dusting off plans for my dream house. I don't have a dream house. What an oversight! The furthest I've ever gotten in dream house planning is daydreaming about buying land for a really big garden, in USDA zone 10, near a body of water with a dock and a little sailboat for Marty…and living in an adapted container or maybe an Airstream trailer, surrounded by numerous corgis, blue heelers, and Irish wolfhounds. Low aspirations, that's been the problem all these years! I am not a deserving winner because my megarich dreams are feeble, weak sauce! No wonder I never win.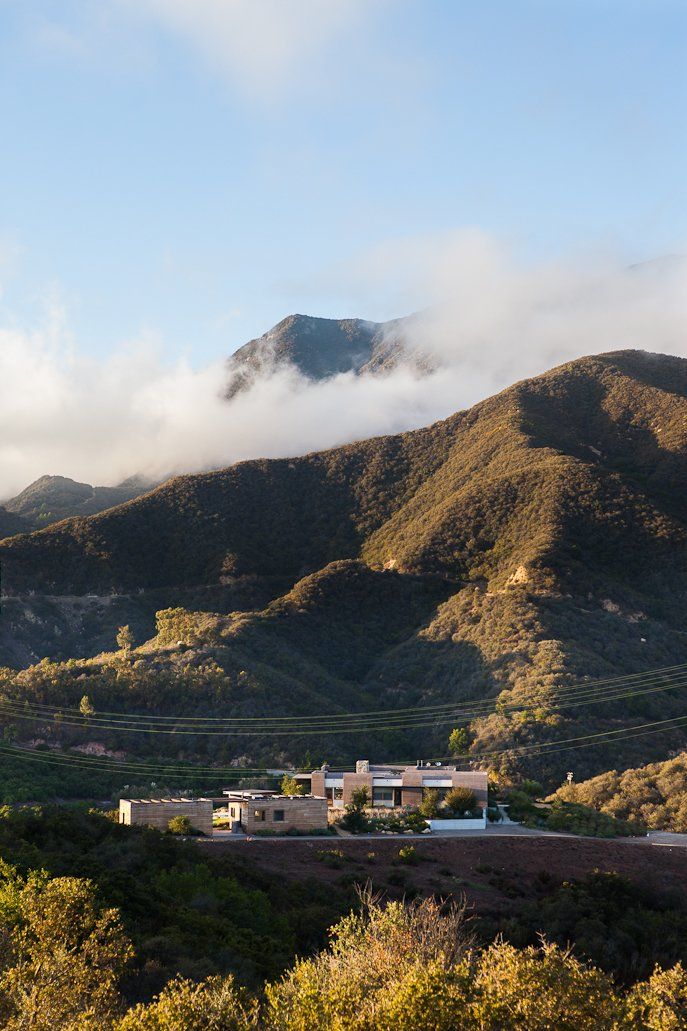 Photo Courtesy of Barbara Bestor Architecture via Dwell
Perhaps the trick is to have readymade plans for a dream house to appease the Powerball gods. Let me help your odds. Maybe this is your dreamhouse. It's not mine (where's the dock and little sailboat?), but it has some features I'm completely on board with, e.g., the movable walls, deep roof overhangs, the multiple buildings which give a sense of having a personal compound, but not in a bad, evil-cult sense but in a surrounding-yourself-with-friends-and-family sense. And it's located in Montecito, California, an area that has snagged my attention recently for housing some fabulous early 20th century estates and gardens. I used to think Montecito began and ended with Lotusland, but there's more early 20th century estates to explore, like Casa del Herrero and the currently inaccessible *Austin Val Verde. And who knows what else is taking shape and strategic advantage of that spectacular climate at this very moment? Just possibly a house and garden that will be looked on in the future as a notable early 21st century estate.
So have a look around this Montecito estate known as the Toro Canyon House, built in 2012, approx. 4700 square feet. (Diving further into the property specs, no wonder I'm smitten. Landscape architect is the incomparable Isabelle Greene & Associates.) I've omitted most photos of the interior, so check out the links if you're interested.
Photos are by Laure Joliet except where noted.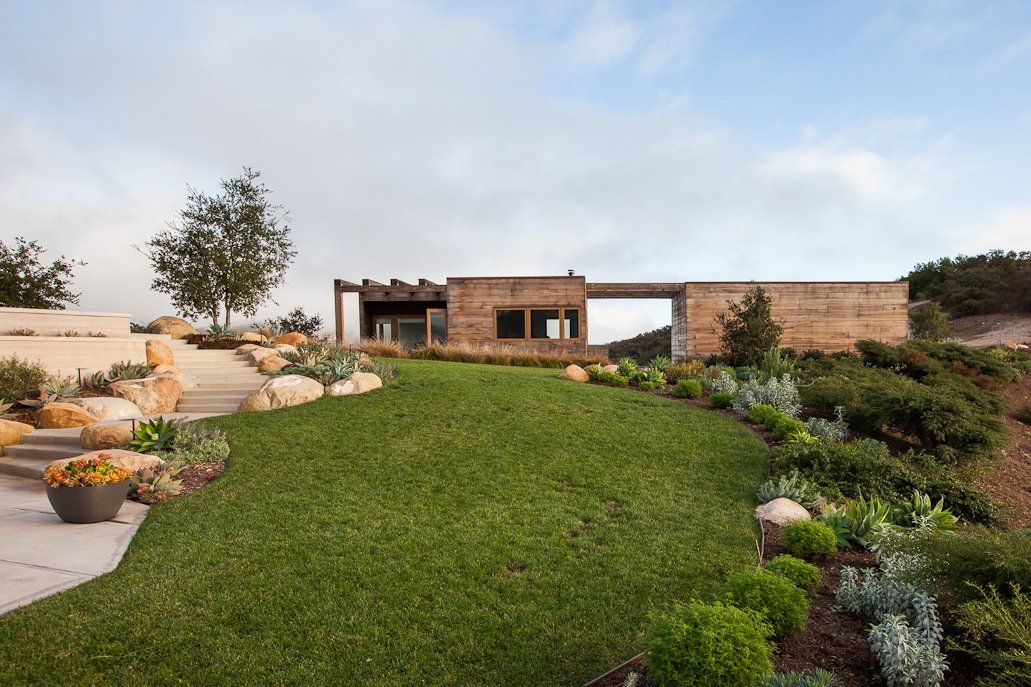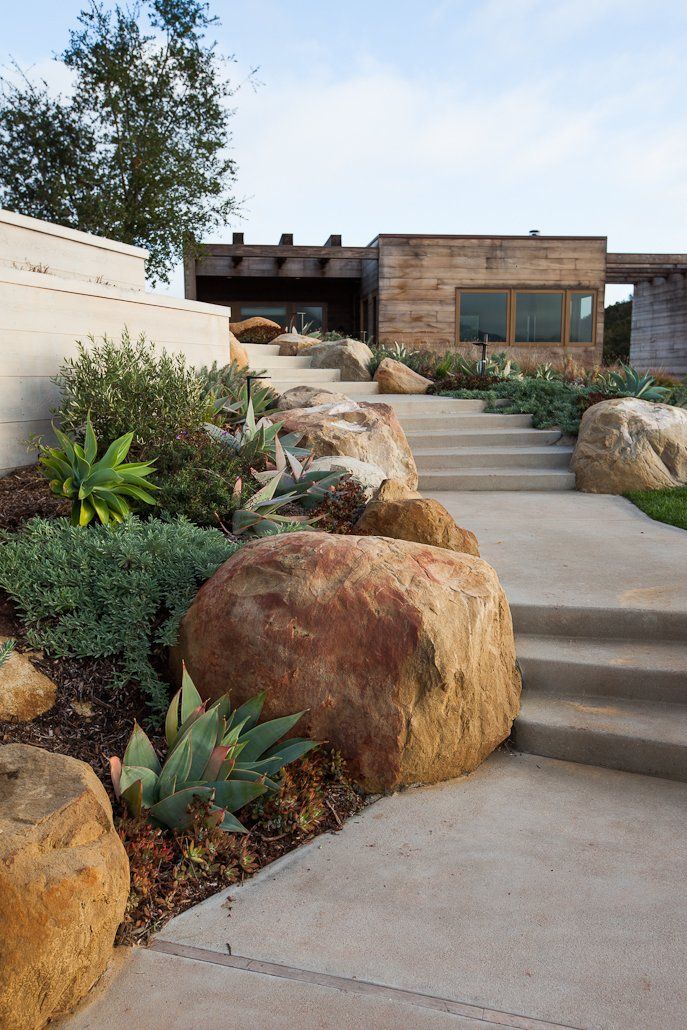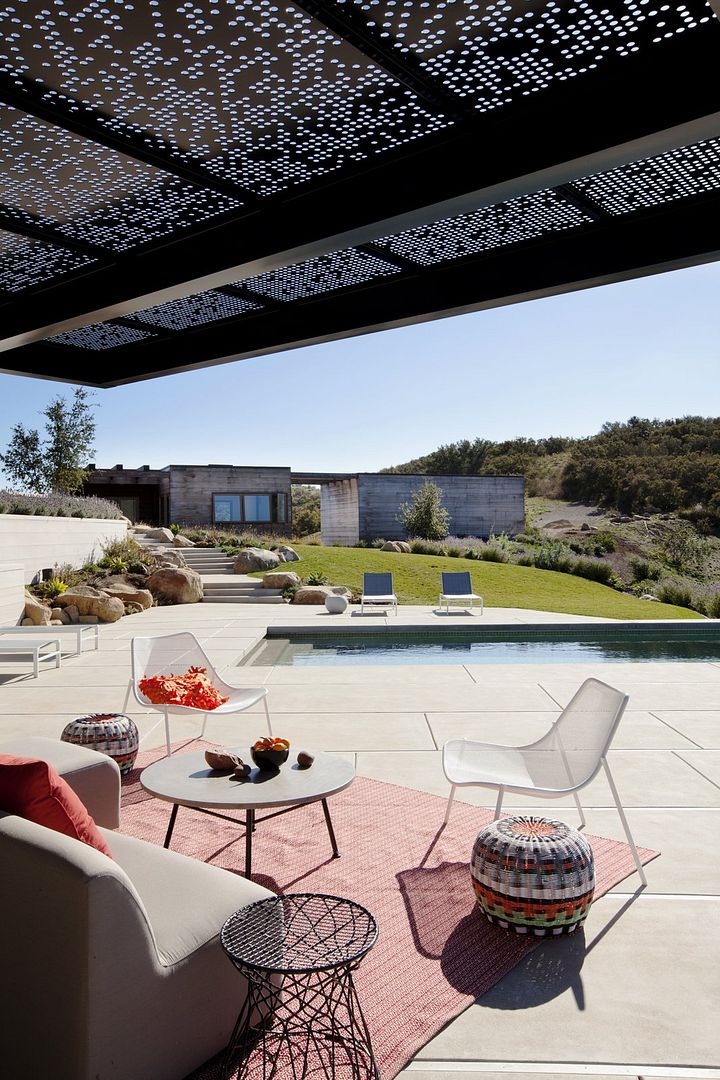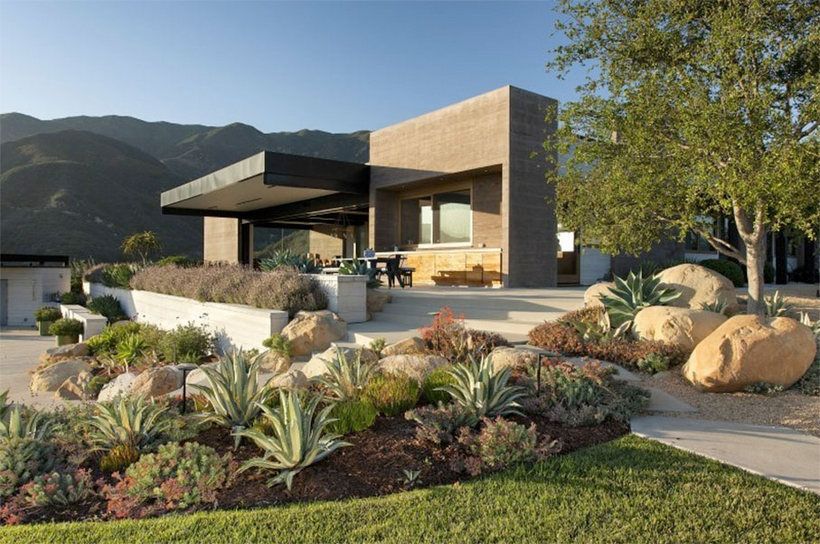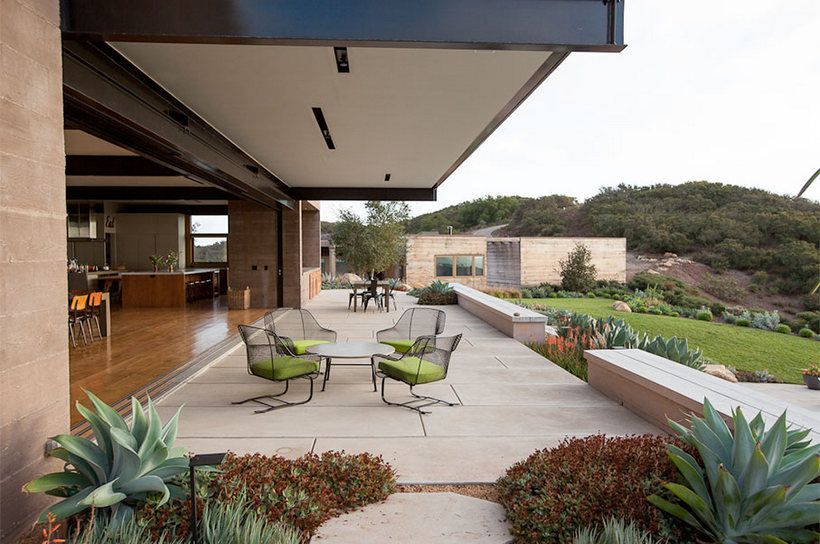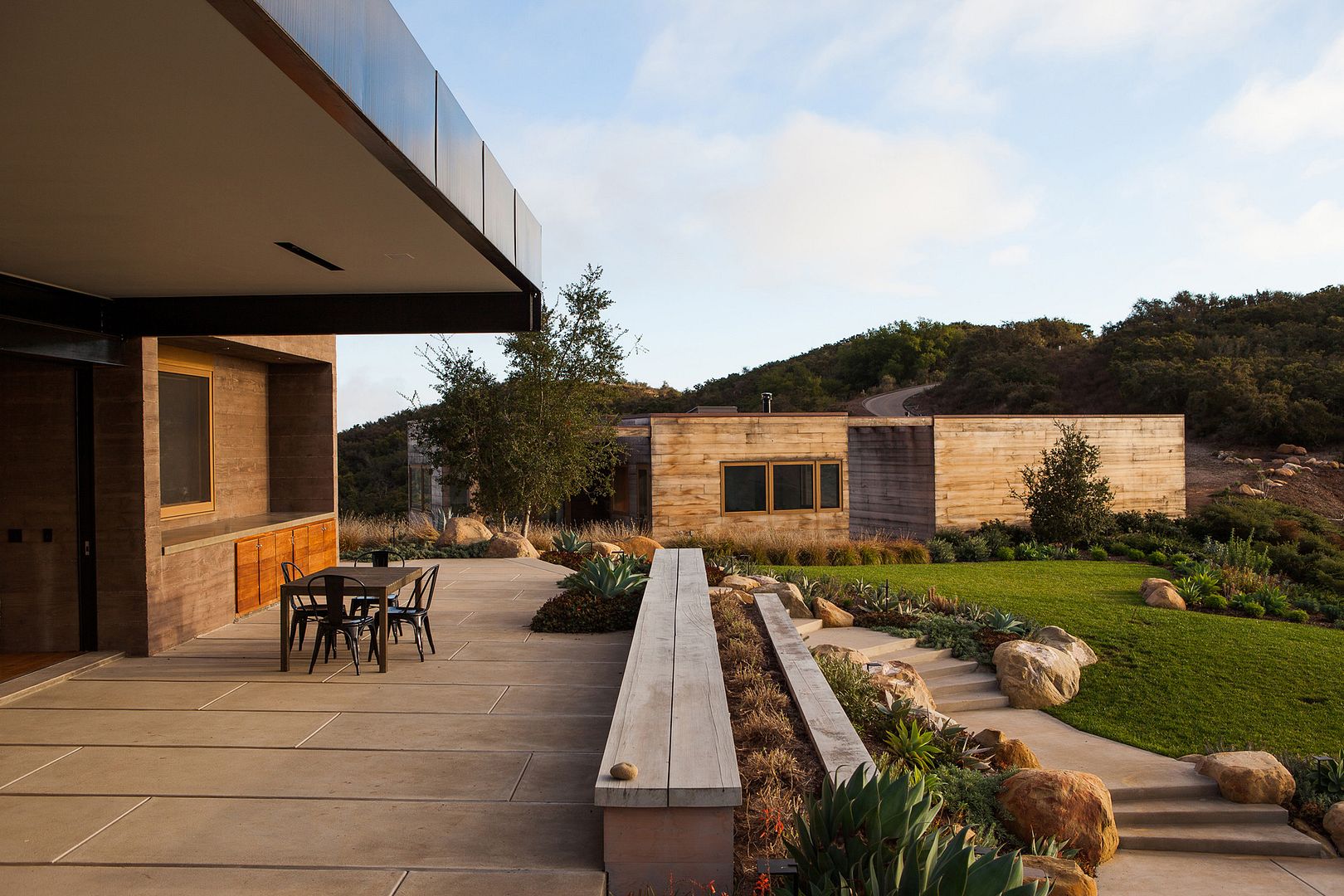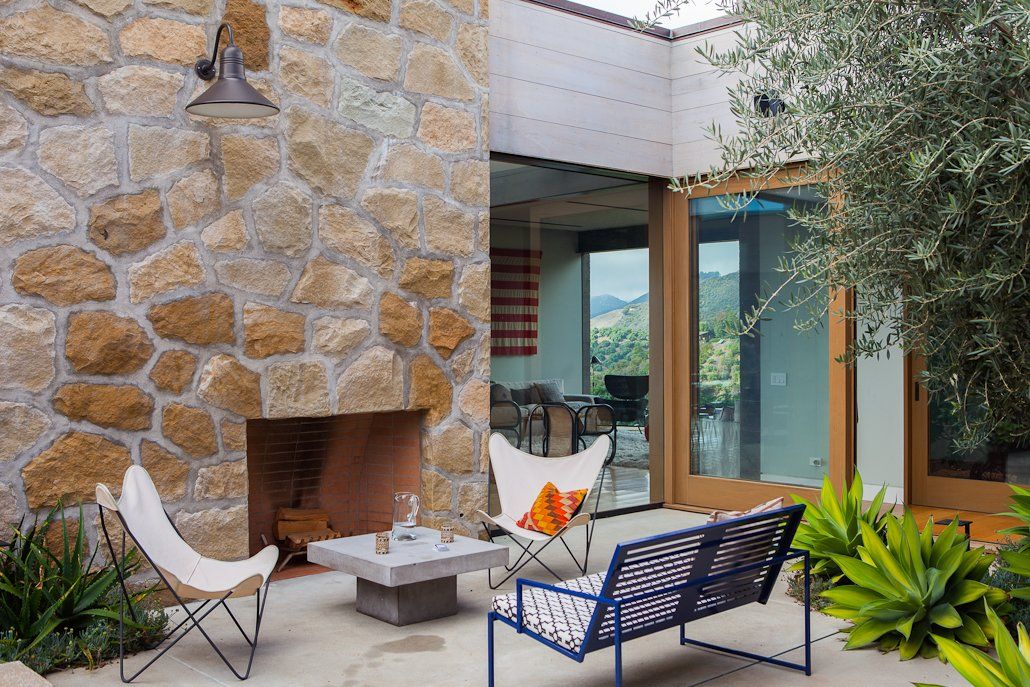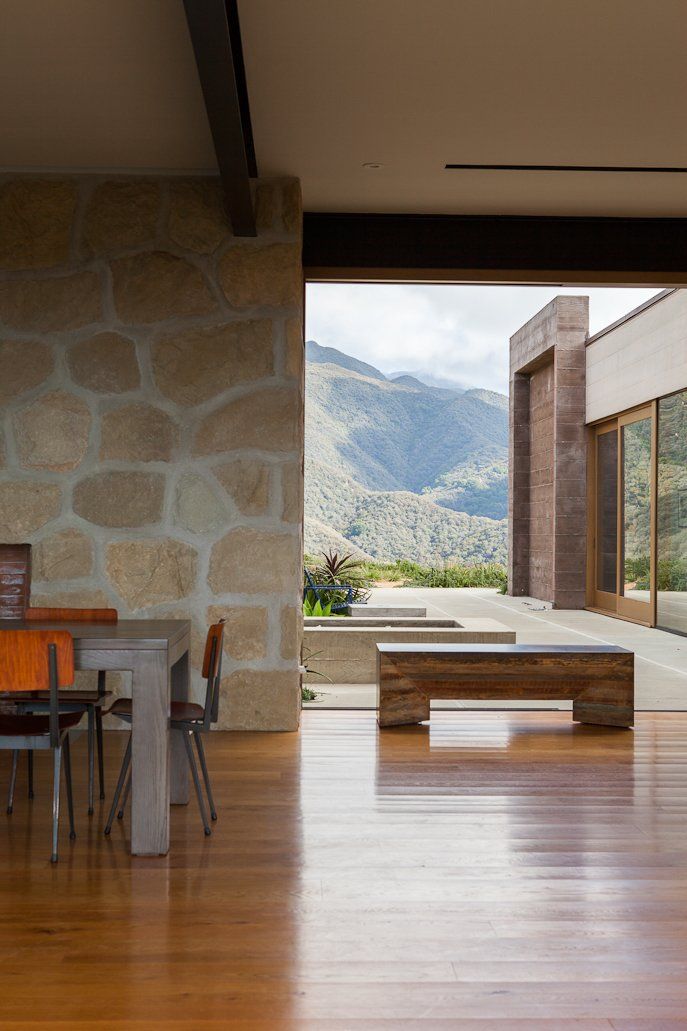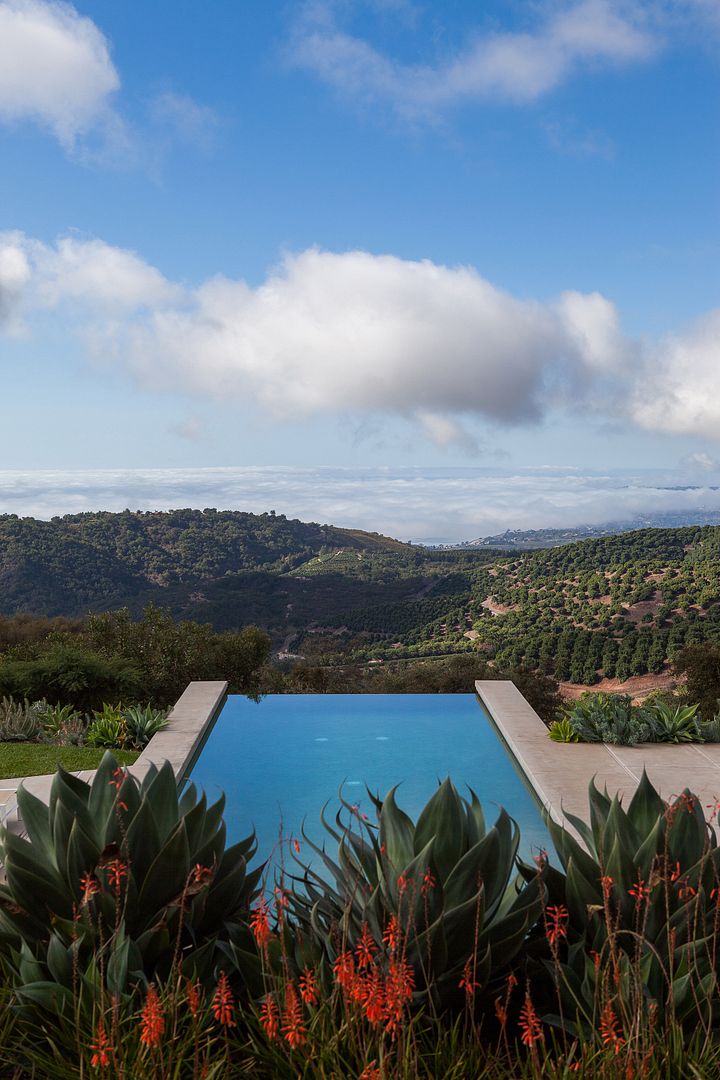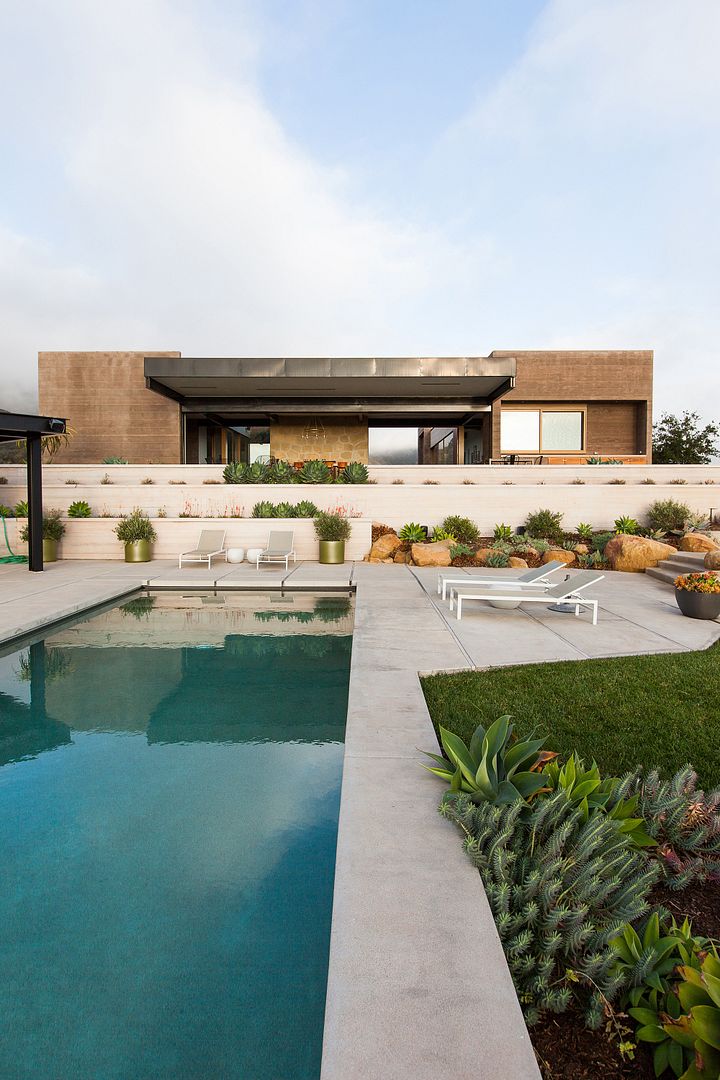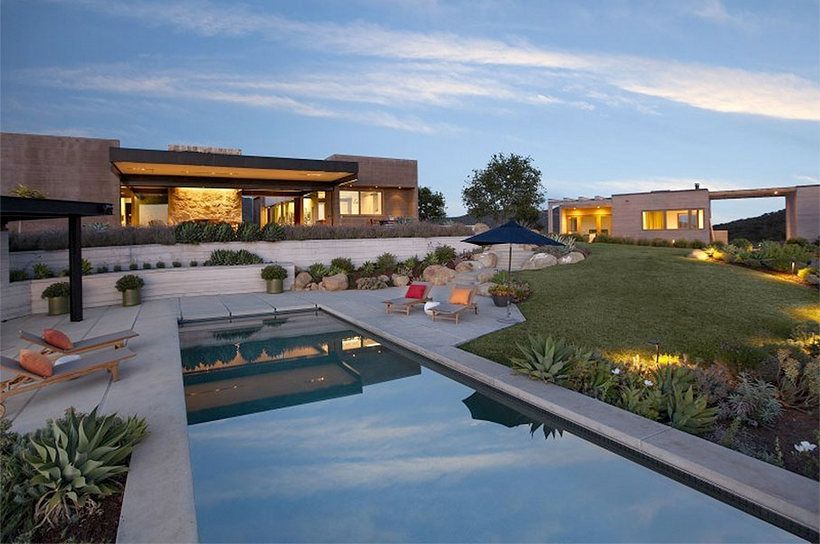 The Mediterranean Garden Society's 23rd Annual General Meeting in late October includes a pretrip to Santa Barbara/Montecito that will stop at Lotusland, Casa del Herrero, as well as gardens designed by Isabelle Greene. (I am most emphatically not implying that Toro Canyon House is included on the tour. I have no idea which Greene houses will be toured.) This pretrip is limited to 50 attendees, with preference given to out-of-country visitors, so it's possibly sold out. I'll be calling to check later in the week.
*You may have noticed I keep mentioning the Austin Val Verde estate. Any info would be much appreciated.