"Radiant Flux," Nami Yamamoto, 2009, hand-made paper leaves, engineered for phosphorescence
"Living Proof; flora, fauna & fossil fuels," opens Saturday, January 13, 2018, 5-8 p.m.
Space 151
Levy Art + Architecture
151 Potrero Ave.
San Francisco, California
This month artist and garden designer Shirley Watts launches another installment in her ongoing symposia series Natural Discourse. Since its inception in 2012, Natural Discourse has continued to be an exciting forum for artists and scientists to share with us their investigations, ruminations, and obsessions about the natural world and our one-off, one-chance relationship with this spectacular, spinning home of ours. Provocative, enthralling, challenging, inspiring — there is just no other programming like it. I do hope you get a chance to go.
Changes in the amount of soot in the air as reflected by the plumage of songbirds, work by Shane DuBay and Carl Fuldner
Among the featured artists are newcomers to Natural Discourse as well as some familiar names from past symposia. Participating artists this year include Sharon Beals, Kevin Cooley, Mia Feuer, James Griffith, Roger Hangarter, Jenny Kendler, Allison Kudla, Phillip Andrew Lewis, Denise Newman, Sasha Petrenko, Gail Wight and Nami Yamamoto.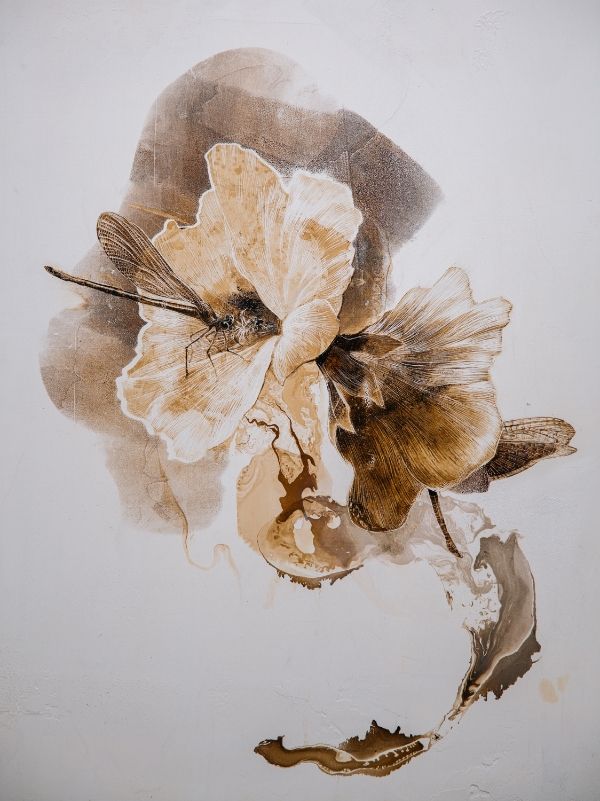 "Hollyhock with mayfly," by Los Angeles artist James Griffith, tar and white oil on aluminum panel
"Growth Pattern," by Allison Kudla — "a living natural system takes on the form of a manufactured pattern. Tobacco leaves are die-cut into a bilaterally symmetrical pattern and suspended in tiling square petri dishes that contain the nutrients necessary to promote new leaf growth."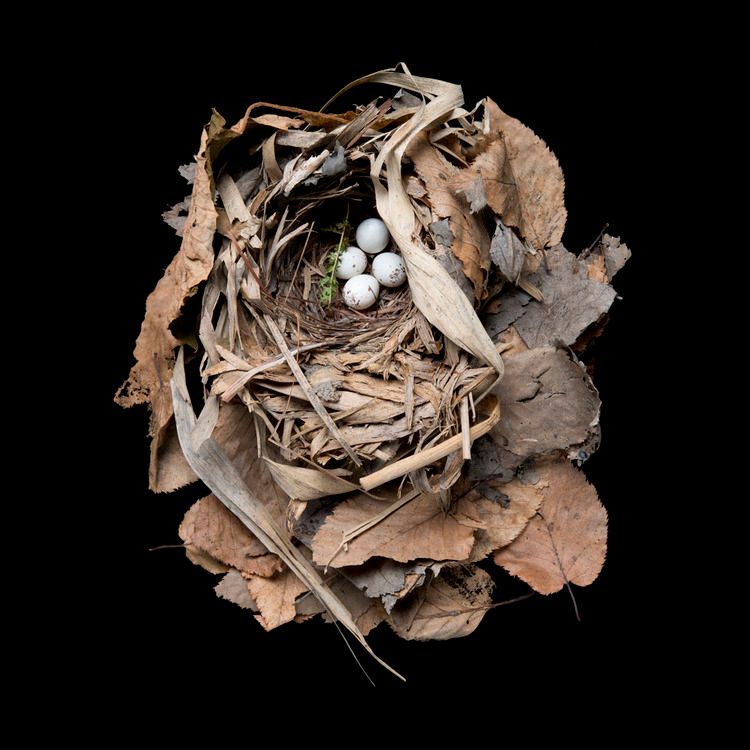 "Nests, Part One," by Sharon Beals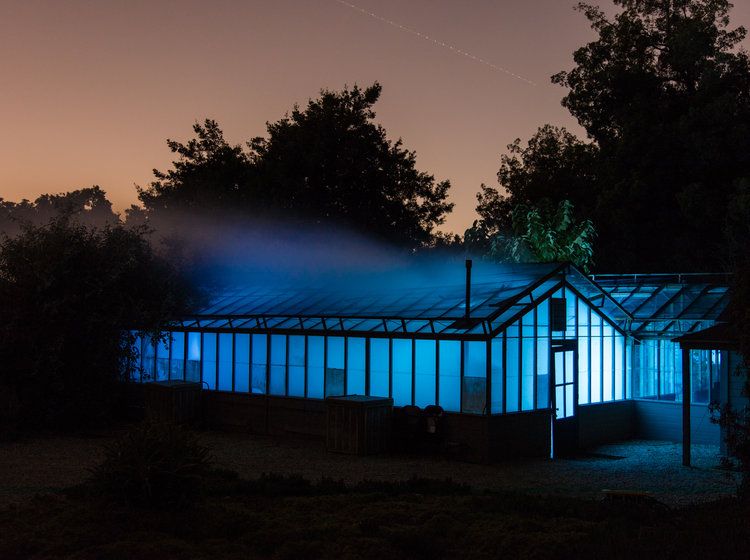 Kevin Cooley's 'Smog House," Natural Discourse "Digital Nature," Los Angeles County Arboretum October 2016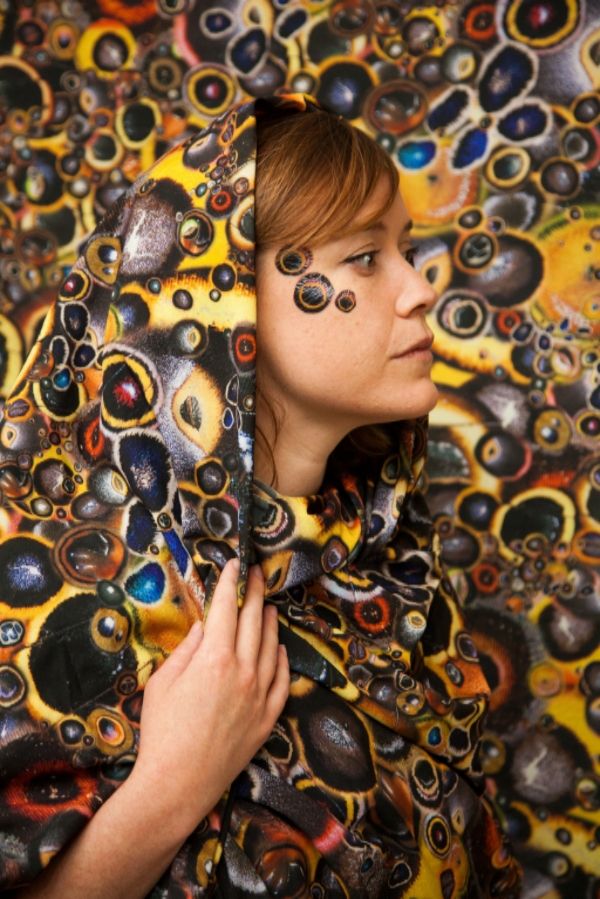 "Bewilder," Jenny Kendler, "Visitors are given eyespot temporary tattoos and invited to pose for a portrait in front of the brilliantly colored pattern. These colored marks confuse the digital gaze — just as butterflies' spots confuse predators — and disrupt facial-recognition software, creating a new type of camouflage for the modern, digital world of privacy loss and online tracking."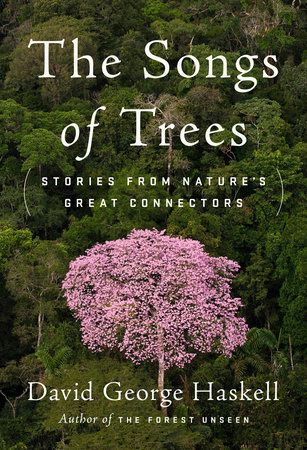 And on January 27, as part of the exhibit Living Proof: flora, fauna & fossil fuels, Natural Discourse is pleased to present an intimate talk and performance by David George Haskell, author of The Songs of Trees, and the artist Sasha Petrenko, whose Lessons from the Forest part III will be in the exhibit.
Tickets are available here. Doors open at 4:30. The talk will last a little over an hour with questions and will be followed by a reception with the speakers. The exhibit Living Proof will be open for viewing during the event.