'Lipstick,' 'Red Edge,' 'Maria,' 'Romeo' — browsing nurseries and plant sales I've come across lots of named forms of this most agave-like of echeverias. This page from the World of Succulents has descriptions and photos of these varieties and many more. I've yet to hear anyone use the common names Molded Wax or Molded Wax Agave, but I have to admit the names are fitting.
'Ebony'
Some forms are quick multipliers, sometimes annoyingly so, while the most sought after ('Ebony') are stubborn singletons and therefore very pricy. In pots I have a 'Red Edge' and a cross with colorata named 'Mexican Giant,' which is nothing near as robust as its name suggests and has required serious coddling to keep alive.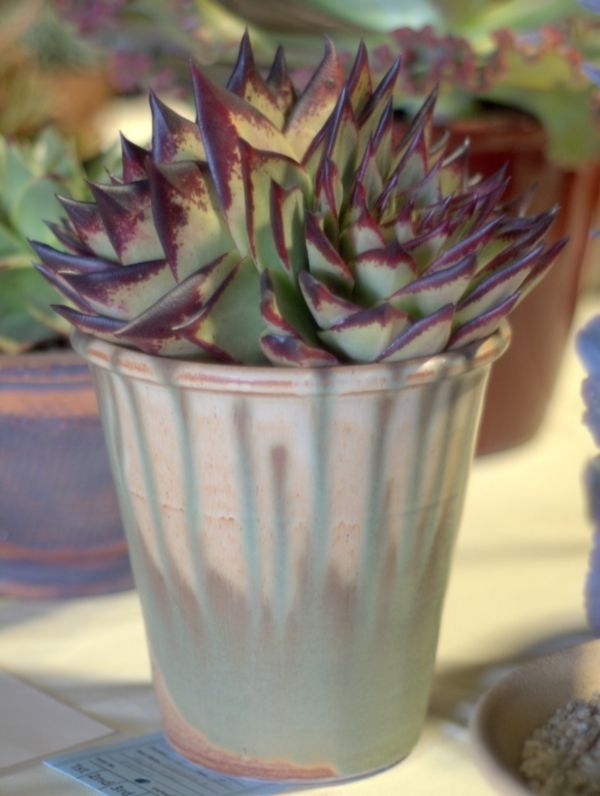 An 'Ebony' with pups, CSSA Inter-City show August 2015.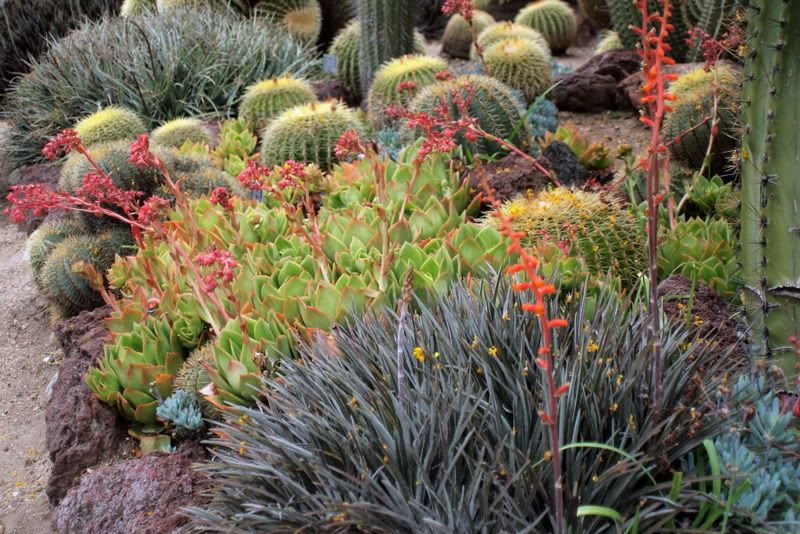 As good in landscapes as in containers, Echeveria agavoides var. prolifera shown here at the Huntington with dyckia and barrel cactus.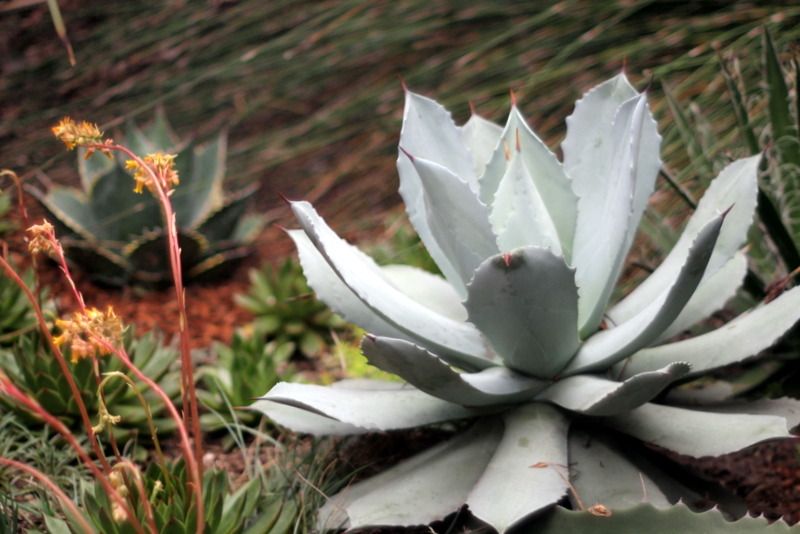 Blooming in my garden March 2016, I've had some reseeding too. (The butterfly agave on the right has since bloomed and survives only by a single pup.)
In my garden April 2011. Native to rocky outcroppings in several states of Mexico, it flourishes in my garden's amended clay. Those in the ground are unnamed, fast-pupping, passalong plants.
In a local garden, brushed by a restio, it anchors a column by brimming over in a shallow bowl.
But also plays well with other succulents.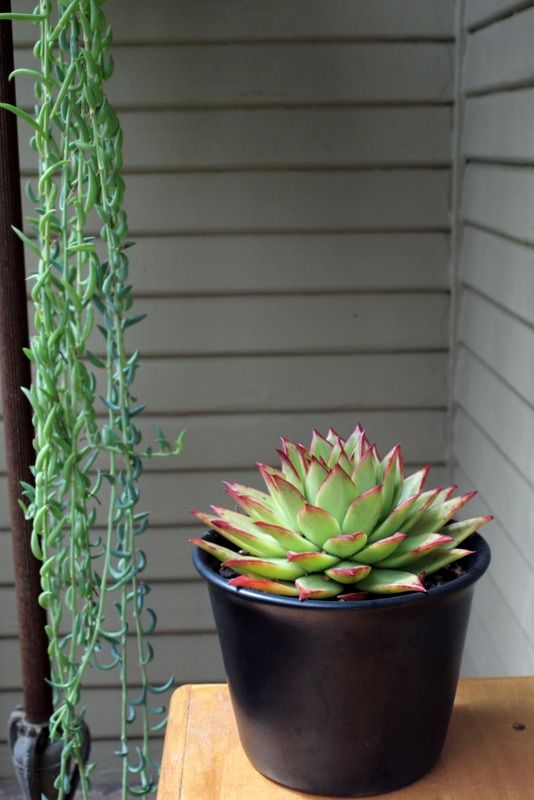 The perfect rosette can be a fleeting effect.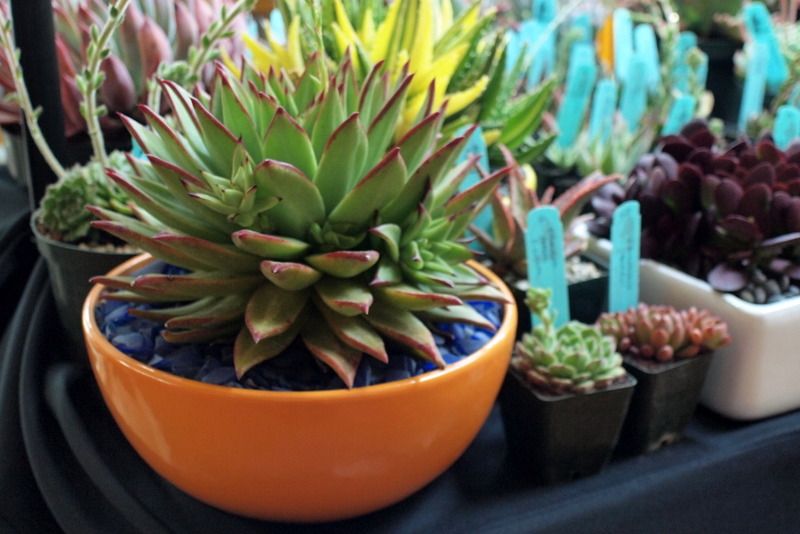 Crowded with pups is more the usual.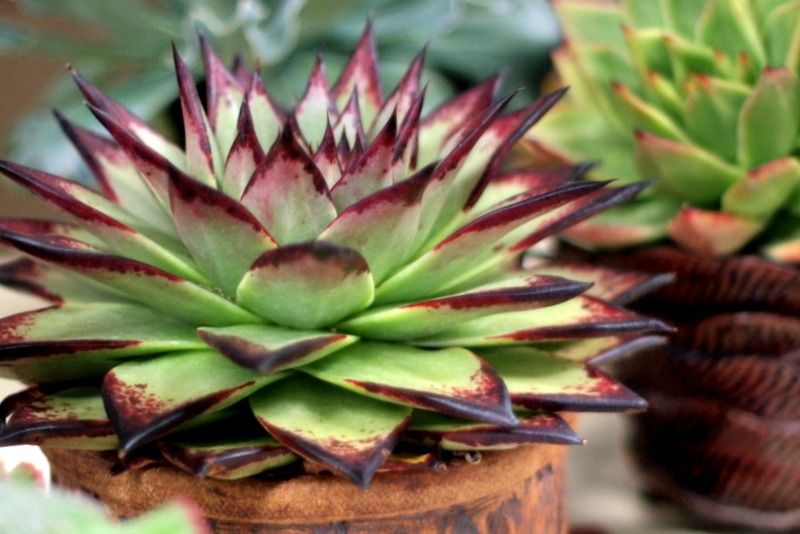 And the unattainable 'Ebony' again, coveted and often quickly bought out by foreign collectors. At this point, I'd be happy to find 'Maria.'