dark background is the creeping fig wall (Ficus pumila covering 6-foot high CMU wall, extending 2 feet up from the top, for a privacy-enhancing 8-foot wall)
It's been an incredibly balmy week in Los Angeles, notwithstanding a teasingly insufficient bit of rainfall earlier in the week. Spring seems downright pushy this year, and I did go ahead and cut down the big grasses today, something I usually leave until March. I brought home a couple gallons of Lomandra 'Platinum Beauty' last week, and found the marketing information intriguing. Garden writer and designer Susan Morrison on this Sunset Western Garden Collection selection:
"It is amazing how many of my clients request ornamental grasses for their garden designs, only to change their minds when they discover most varieties must be cut to the ground in the winter. Enter Platinum Beauty™ Lomandra, an exceptional choice for year-round interest in hot, dry gardens. Although it looks like an ornamental grass, because it is actually a perennial herb, it does not require cutting back and in fact, is virtually maintenance-free."
Gosh, do people really avoid grasses because of the once-a-year cutback? They're incredibly vibrant perpetual motion machines for so much of the year, and the handful in my garden take maybe an hour's work to cut back. BTW, the lomandra is stunning. (In case you're looking for the connection, these are random photos having nothing to do with what I'm writing about.)
Plant people are irredeemable light watchers. To wit — as spring approaches, sunlight is flooding nearly the entire back garden now, so I don't have to worry about stuff like grevillea, adenanthos and Salvia 'Desperado' getting too much winter shade anymore. More watching: a hummingbird is nesting in the creeping fig wall, which Marty just cut back last week, and now the formerly shaggy wall is "high and tight" and ready for spring, and we have an unobstructed view of the ongoing nest building.
And I'm completely out of pots now that cuttings and seedlings have filled up every last one available. I keep thinking of a remark I overheard at a recent rare plants sale, at which the plantsman was also selling some ordinary-ish pots: "I already have way too many plants. What I need is more pots." So true.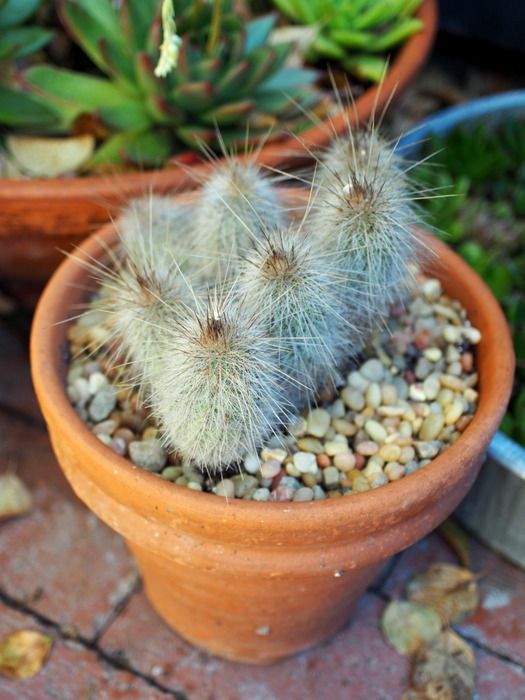 I've started to update Dates to Remember to keep track of the rush of events that begin to tumble in on top of each other this time of year. (Let me know if there's a must-see event that's not listed.)
Modernism Week in Palm Springs is underway, and this Monday, February 19, 2018, Annette and Mary will be presenting "Potted Style: Design Impact with Containers in the Modern Home & Garden." Coincidentally, my youngest son left his convertible in the driveway for us to babysit (road trip!)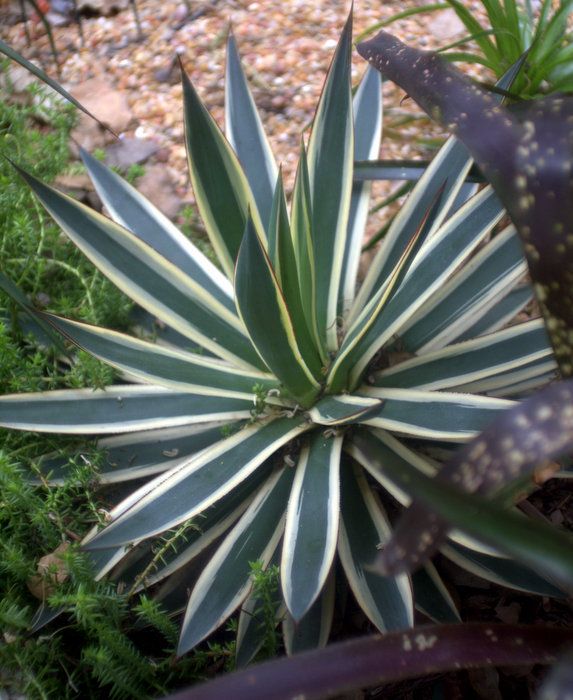 I had lunch in Venice this week, and of course I had to steer the conversation to the topic of long-time resident and landscape artist/local hero Jay Griffith, founding patron of the late great Venice Home & Garden Tour. The mood in Venice is already palpably bittersweet, as this former working class artists' colony continues its unrecognizable transformation into upscale boho playground for bajillionaires, so it didn't help to learn that the irascible enfant terrible of Southern Californian landscape design is selling his compound. Last sold in 1993 for $335,000, the 8,207-square-foot lot and its 773-square foot structure is on offer for $3.95 million. Curbed Los Angeles has more info on the sale here.
In honor of the occasion and of the OG Venice resident who championed outdoor design in the eons before the ubiquitous phrase "blurring the line between indoors and outdoors" was coined, here's some charming career advice via The Human Scale from Mr. Griffith.
1. Listen to what your critics say, and learn the technical details from them.
2. If someone doesn't like your style, that's their problem. Style is what separates you from the next joker.
3. Get a good accountant and lawyer. They will save your ass.
4. You do not need to work more than 40 hours a week to be successful.
5. If you are working yourself to misery, you're doing something wrong.
6. You do not need to be friends with everyone. Burn a bridge every once in a while.
7. When you are successful, tell everyone I taught you all the secrets.
8. It takes a long time to figure out what kind of designer you are. Let it happen.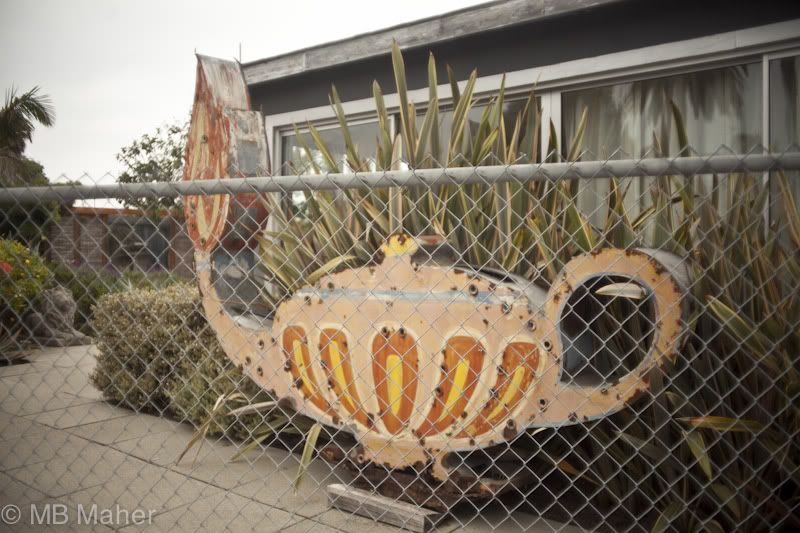 Maybe we could rub Mr. Griffith's signature Aladdin's lamp and transport Venice back 20 years, when a little house and garden wasn't as unattainable for teachers, firefighters, and chefs as getting a fourth wish from a genie. Have a great weekend.