In her new book "Hot Color, Dry Garden," botanist/biologist/educator Nan Sterman aims to reassure readers that in these uncertain, climactically challenging times for gardens in the drought-afflicted western U.S., there's no need to scrimp on what compels us to make gardens in the first place: the astounding results possible when we curate and surround ourselves with the enticing colors and forms of plants. Low-water gardens don't need to be the equivalent of virtue-signaling, like penitents wearing dreary hair shirts grimly made from a position of pessimism. In fact, just the opposite. Nan urges us to make the most of color, tightening and strengthening color associations between plants and the built environment for maximum impact. Houses, walls, paving — no surface is left unscrutinized as having the potential to dial up the drama in pursuit of an unapologetically fabulous, waterwise garden that holds its own under intensely sunny skies. In the tradition of Luis Barragan and Steve Martino, garden walls are painted bougainvillea magenta, saffron, Marrakech blue, or toned and blended into the celadon shades of Euphorbia ammak 'Variegata.' I've personally seen examples of such fearlessness with color, just recently in the Austin garden of Lucinda Hutson and some years ago in Keeyla Meadows' Bay Area garden. Appetites for strong, saturated color vary, but the intention is infectious, as is the irresistible siren call "Paint is cheap!"
So the book is strong on design — what about plant IQ? This is that rare book that is comfortably fluent in both areas. Nan, no offense, is a charming plant nerd; for example, she confesses Aloe rubroviolacea to be her favorite among aloes. The Plant Directory at the end of the book reflects her deep knowledge as both garden journalist and designer. Though many of her recommendations may not be hardy outside the southwest, they are prized as tender additions to summer gardens everywhere, and her emphasis on integrating house and garden thematically via color and other design principles is likewise universally applicable.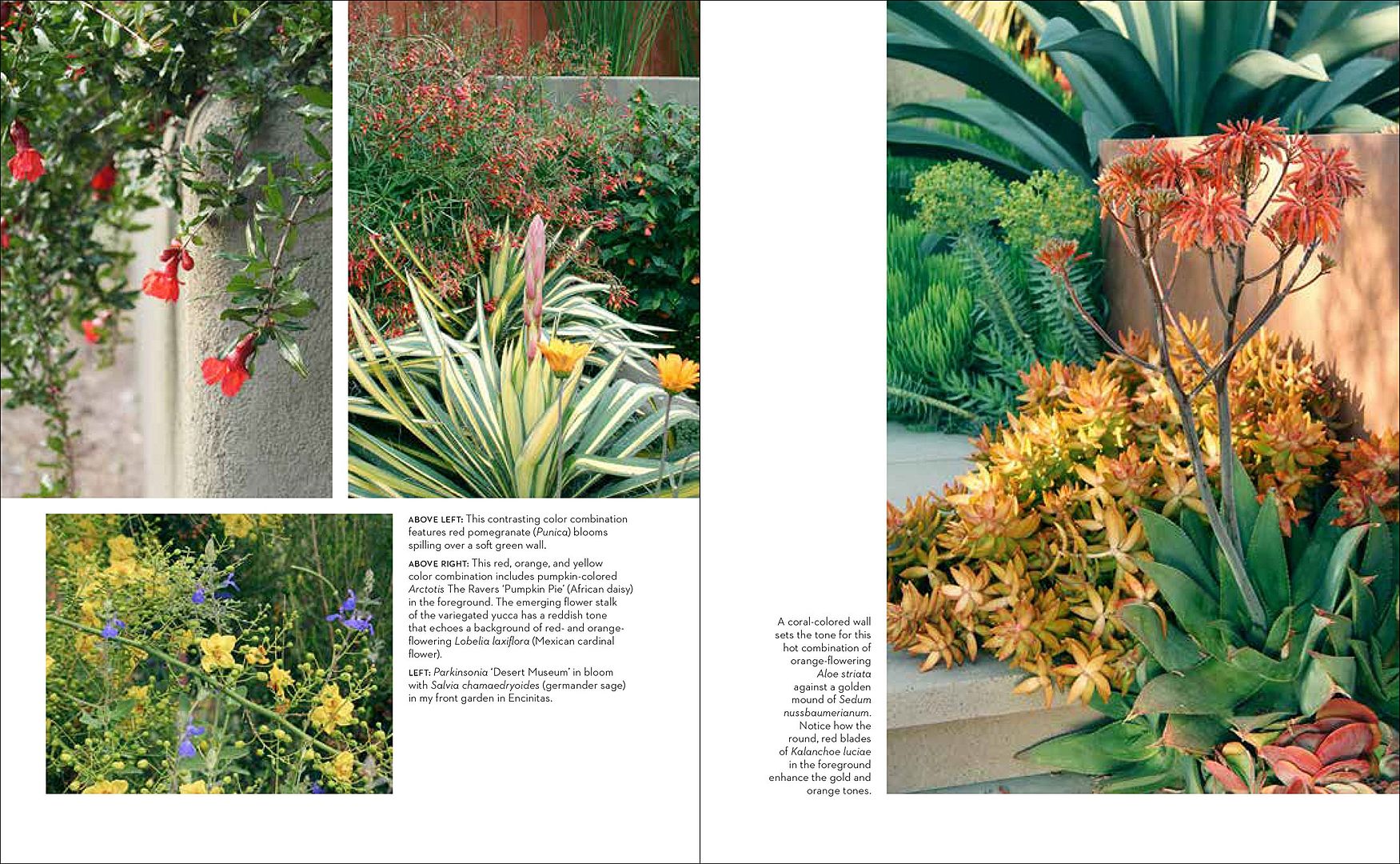 Hot Color, Dry Garden showcases some gardens I know — Dustin Gimbel's, Judy Horton's — and many I'm now dying to know based on the detailed accounts in the book, including Scott Calhoun's, Alan Richards' and Nan's own garden. Most of the excellent photographs were taken by Nan on visits to the gardens, which from my experience is rare in garden publications. Wearing both hats, as writer and photographer, Nan is able to control the material and themes with a welcome subtle attention to detail.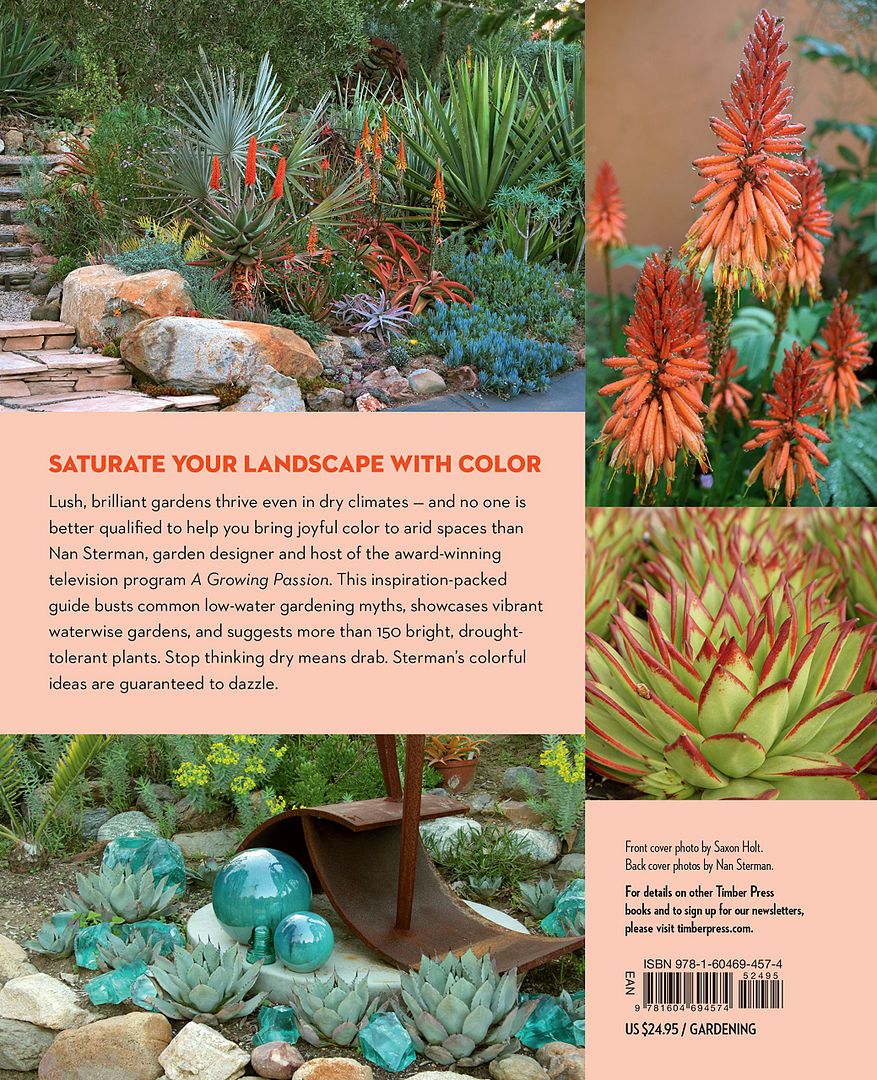 I bought my book in early August at a lively, full-house reception held at Potted for Nan's presentation on her new book. As more and more attendees streamed in and available seats were filled, Annette advised us to simply grab another brightly colored Fermob chair from the display hung on the wall. The reception fittingly ended up looking like a page lifted straight from Nan's book, which has been one of those leisurely, enjoyable reads that I've been relishing most of August, not wanting to rush it to an end.