Oh, yes, I do keep a sharp eye on developments at the "driveby agave garden," a local garden I stumbled on in 2012, even if I don't blog about it. Maybe I've become a little squeamish about privacy concerns since 2012, when the Internet seemed wholly benign and full of promise. I know the garden owner values his privacy. But this little garden is a continuing source of inspiration. Especially regarding mature sizes, spacing.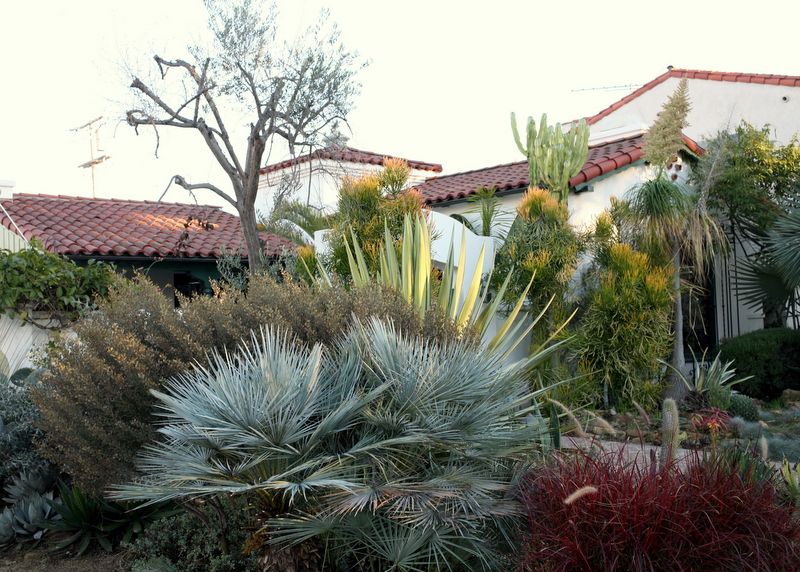 Although this garden is at least 2 miles from my house, somehow it's become a feature of my "casual" walks about town. (Hey, I'll always go out of my way for gardens like this.) And it continually surprises. After all these years, recently that rust-colored shrub behind the palm, something I hadn't registered before among the riches of agaves, came into focus as very familiar.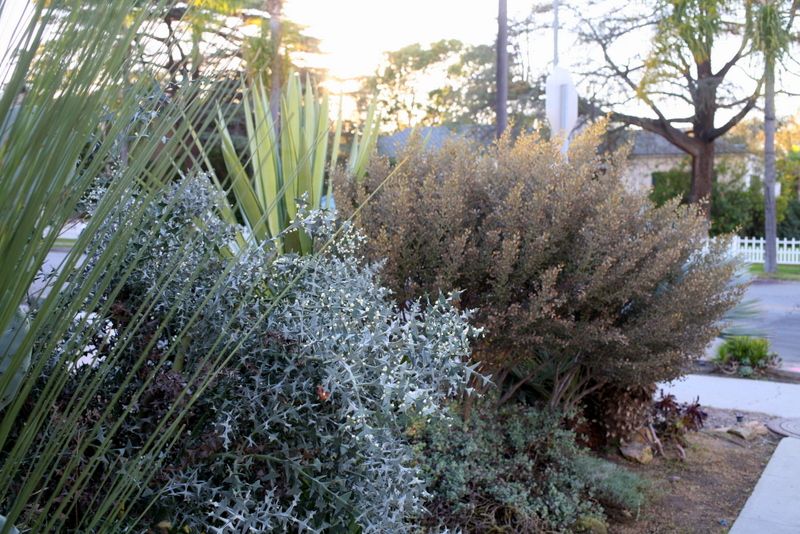 I'm pretty sure it's the boxleaf acacia, A. buxifolia. I have a small, potted one at home for comparison that's taking on those russet-tinged tones. Between our two, I haven't seen another one locally — or indeed anywhere outside of the Australian Native Plants nursery where I purchased mine.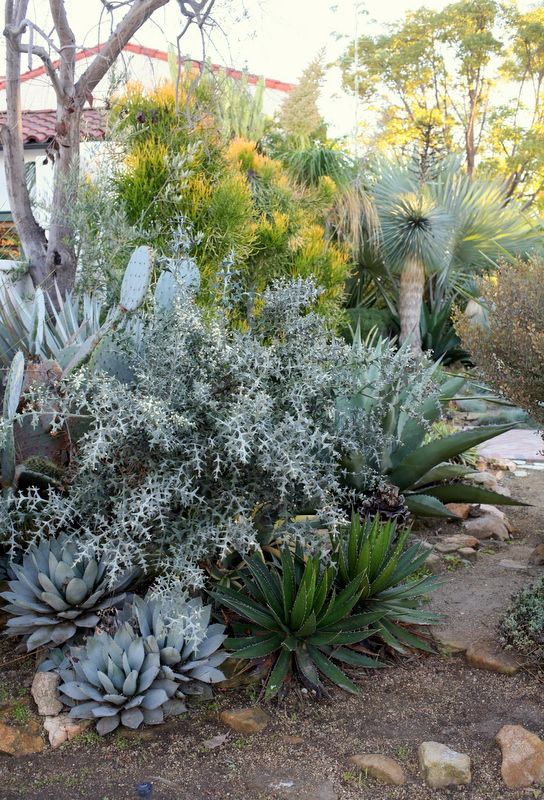 And it's always lovely to experience the anchor plant in bloom again (Colletia paradoxa). However formidable to the flesh, it's such a sparkly thing to the eye.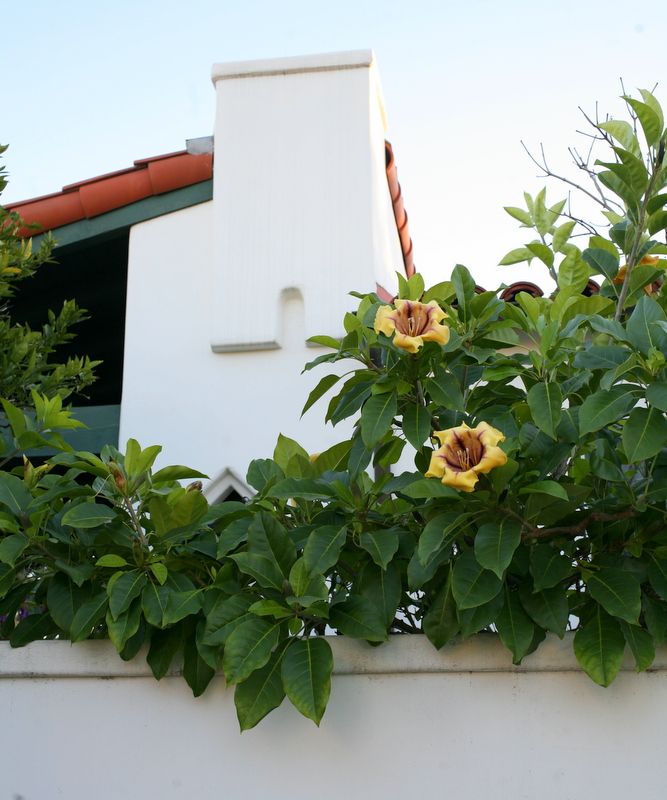 And I'd never noticed the Solana maxima vine topping the privacy fence before until seeing it in bloom this month. But that's a feature of the gardens of those bitten by the obsession, that there will be sublime surprises gracing the garden for as many months as the climate allows.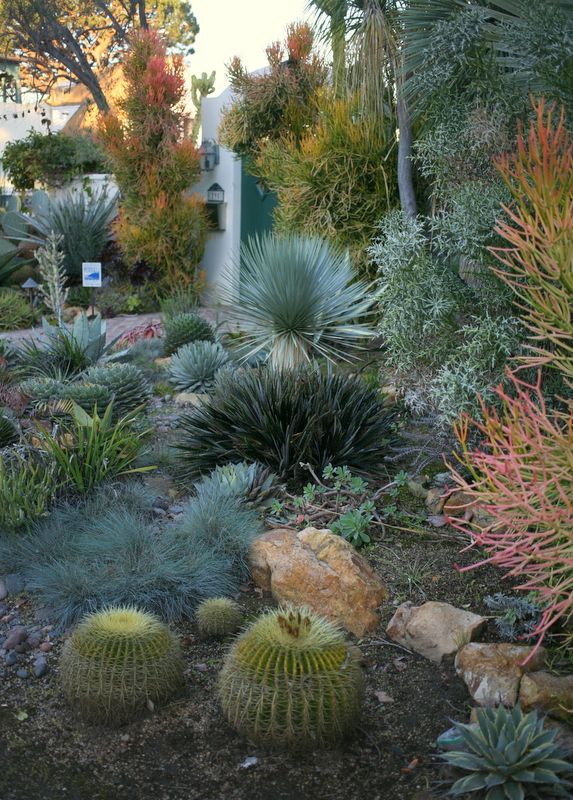 For the obsessives, it's never about getting it all "finished," but about watching, learning, noticing and exploiting lulls, vacancies, opportunities. The driveby agave garden shows me all this and so much more — especially when I'm on foot.