A few days before he was scheduled to speak at the Huntington on March 19, Nigel Dunnett took a short side trip to experience Southern California's superbloom.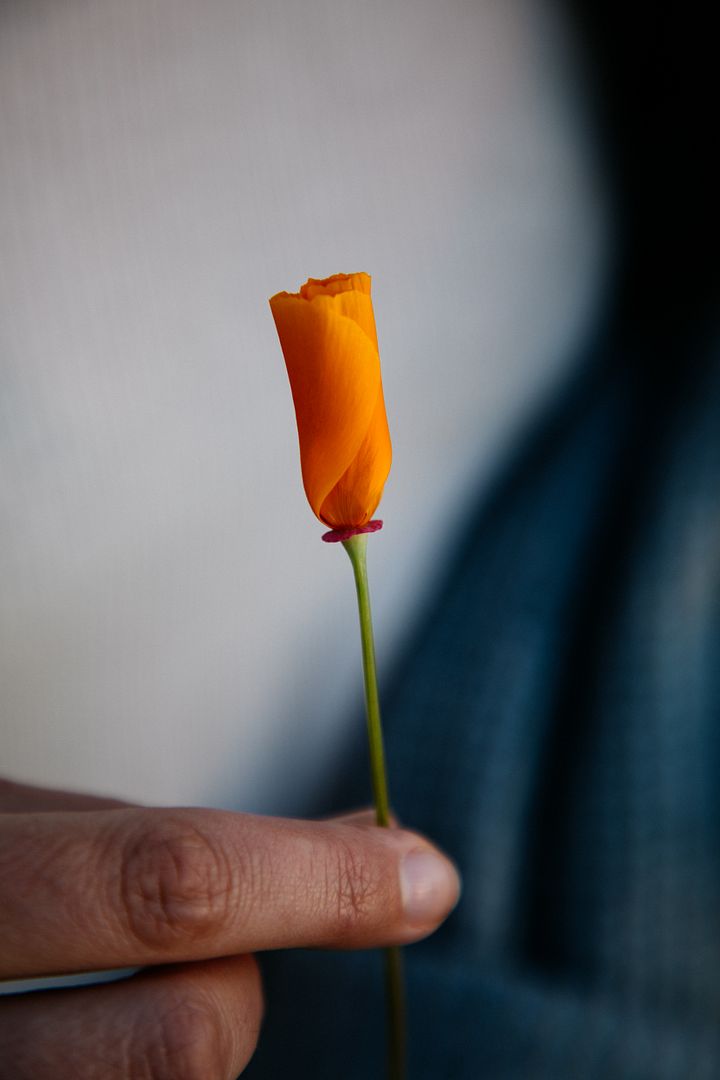 The APLD Greater Los Angeles and Pacific Horticulture Society had invited the Professor of Planting Design and Urban Horticulture at the Department of Landscape Architecture of the University of Sheffield to talk about his ecological planting approach, which is gaining widespread recognition through some of his high-profile work in the UK at Olympic Park, the Barbican Centre, and Buckingham Palace.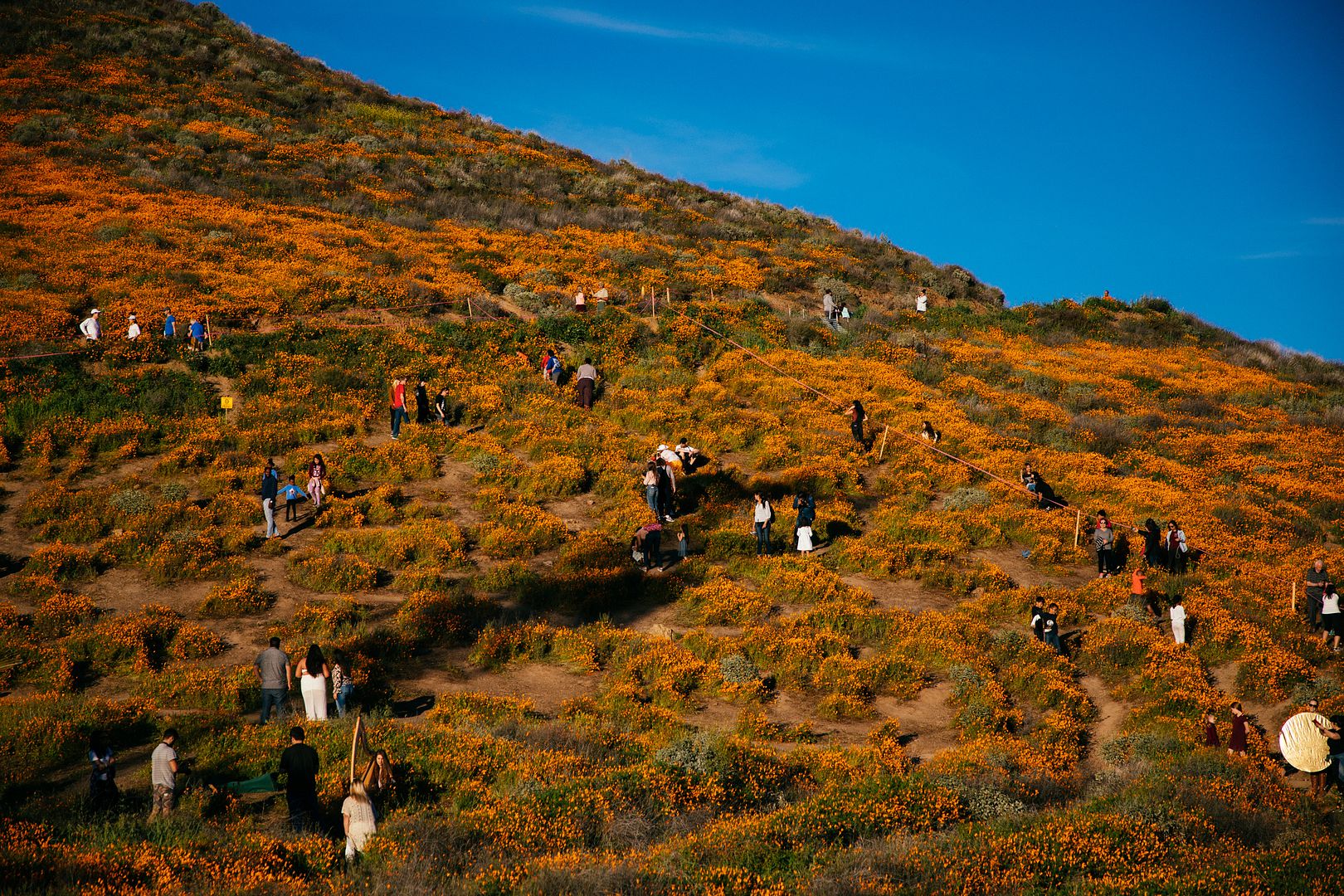 But the very first thing he mentioned in his talk "Low-Input, High-Impact Landscapes" was our superbloom, which he had just seen earlier in the week, witnessing its compellingly immersive effects first hand. (AGO contributor MB Maher had taken a day as well the week before to find the superbloom, covering about 500 miles, and these are his photos.)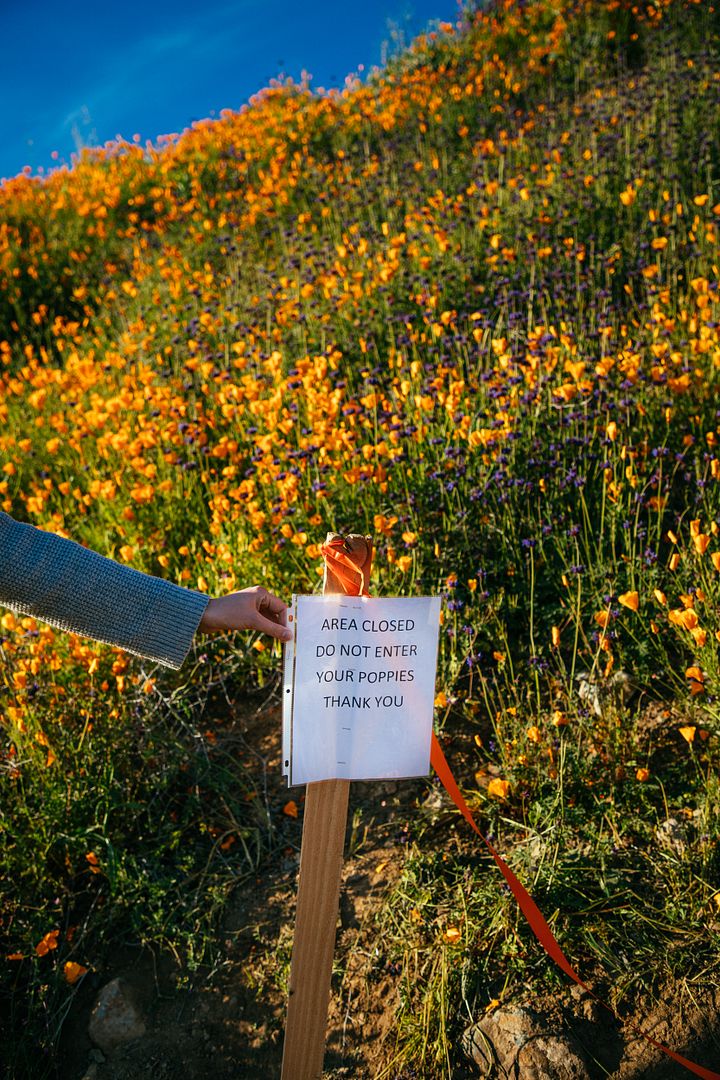 This past winter's rains delivered a stunningly lavish spring wildflower show in Southern California that whipped up an epic case of #fomo frenzy in a drought-fatigued, wildfire-harassed public. Because of the overenthusiastic response, some fields had to be temporarily closed. It seemed everyone wanted to become part of the landscape, to channel the life force that super-animated our hillsides and meadows.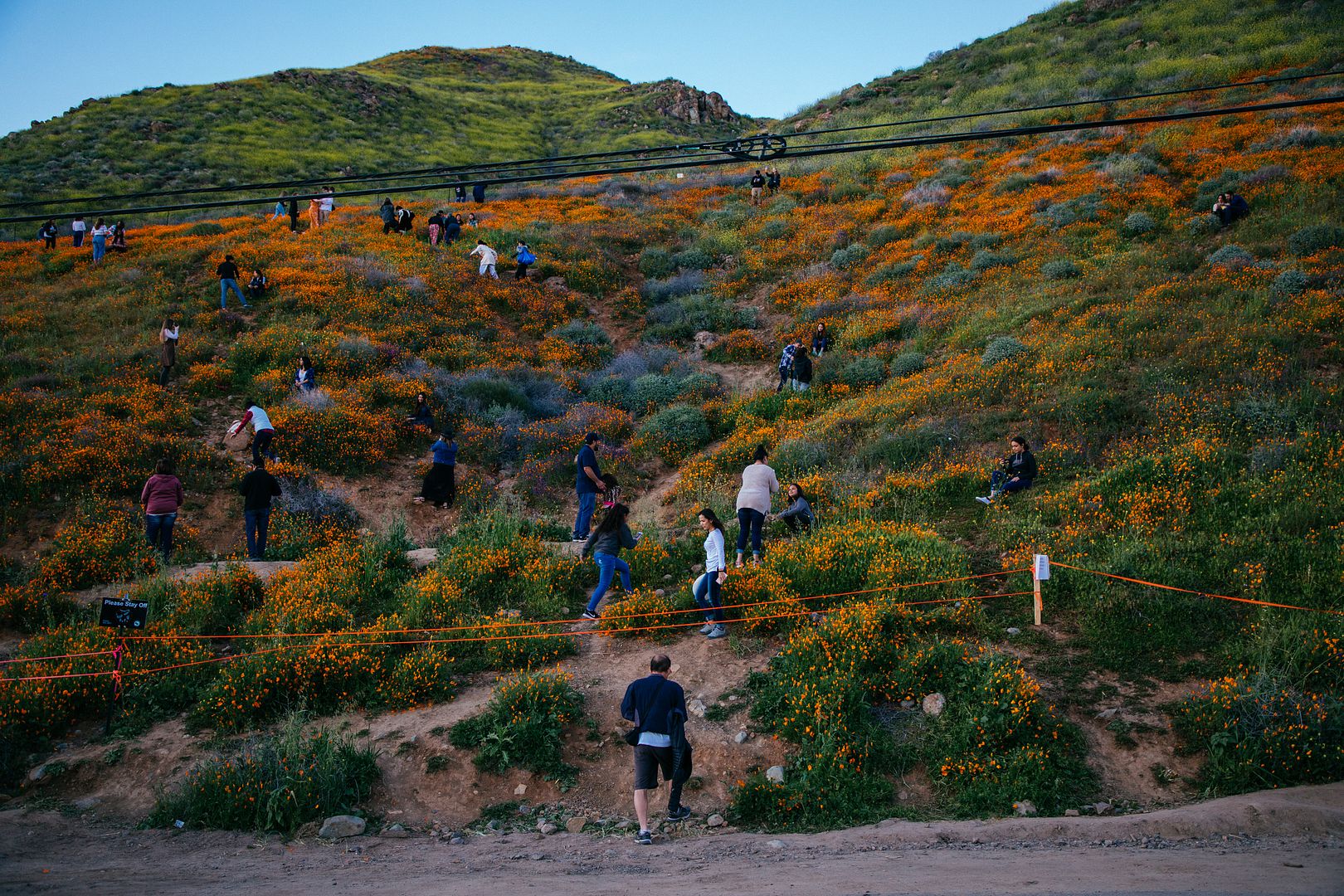 The superbloom effectively affirmed Prof. Dunnett's belief that the general public craves an active, dynamic experience as opposed to being passive observers, that they gravitate to large-scale, dramatic gestures from the natural world. And this is the kind of experience he hopes to duplicate in designed settings, which he talked about that day at the Huntington and explores in his book Naturalistic Planting Design; The Essential Guide, to be released in the U.S. this summer.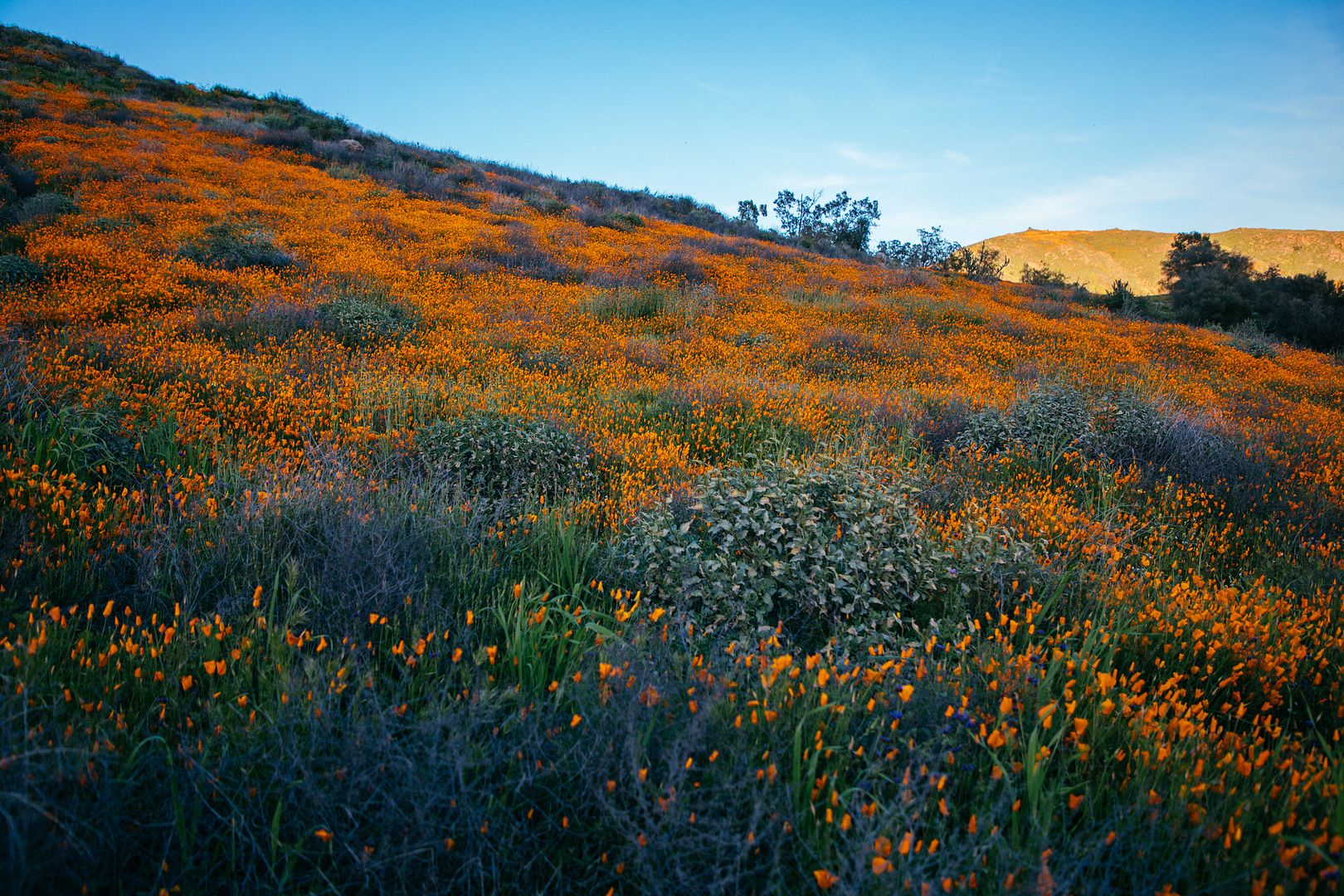 This sense of being immersed in a landscape is a sought-after effect in his work. He feels that because people do make an emotional connection with landscapes, that effective planting design is like any art form that induces an emotional response. His ecologically based designs aim to "enhance nature" in an effort to stimulate a response similar to the superbloom's effect on the public, but on an interactional, daily basis.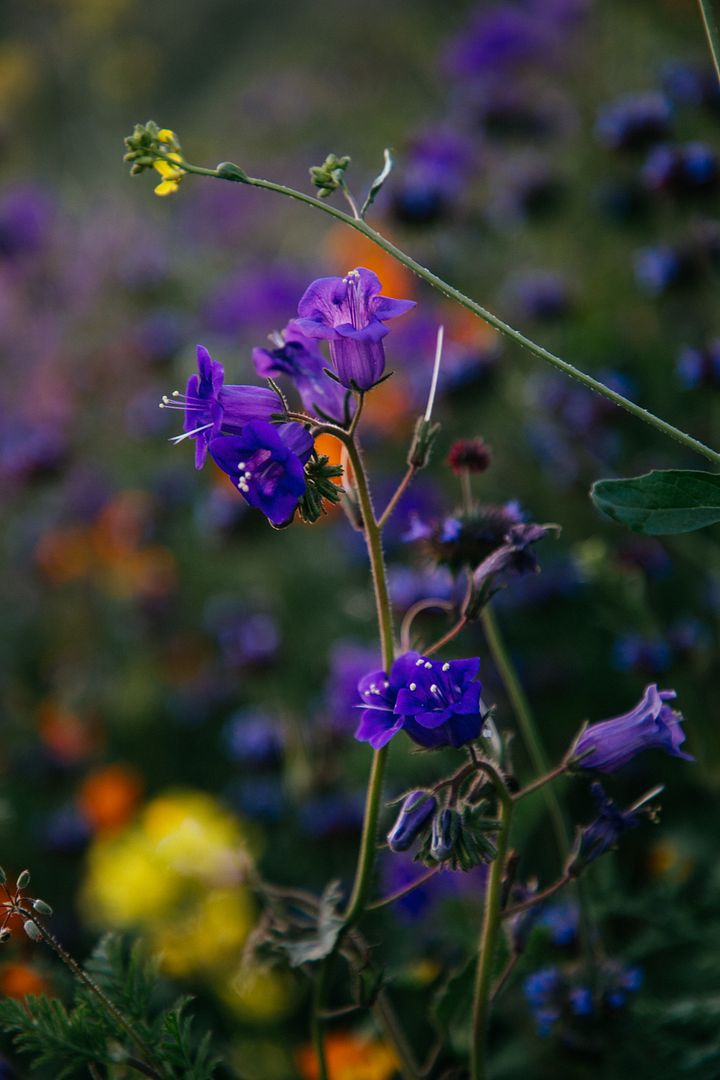 But as we all know, such effects as hillsides blanketed in wildflowers are fleeting. How to push those emotional buttons year-round is the challenge inherent in each of his designs, informed by decades of observation and trial and error. And though he avoids using the word "sustainable," fearing it signals a deadly earnest and dull approach to planting, such practices are the backbone of his work. He relies on strongly successional, dynamic plantings, as opposed to the static "municipal" kind that he inherited with the Barbican Centre.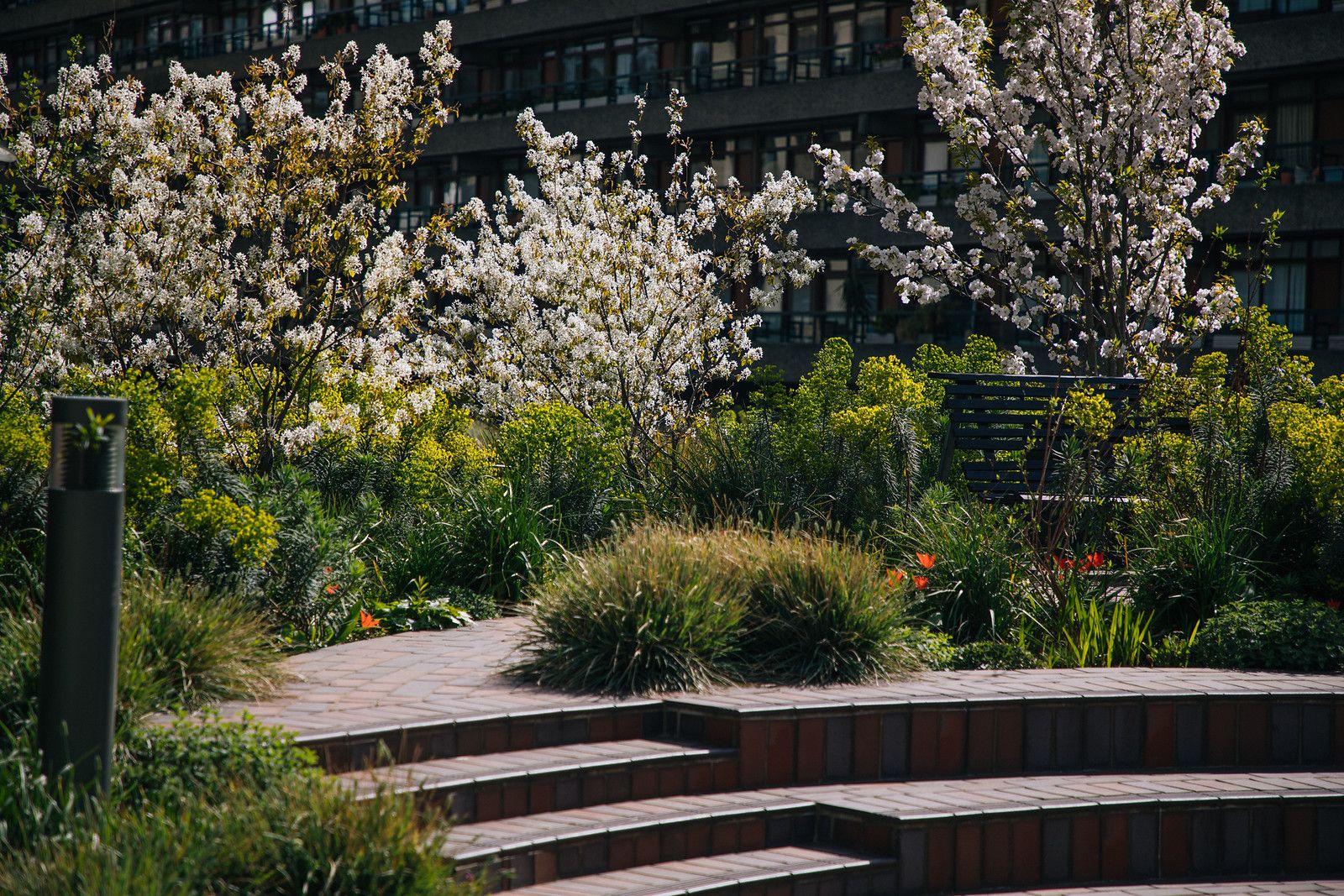 The complex known as the Barbican includes 4,000 units of residential housing (Barbican Estates) and an enormous performing arts center, the largest in Europe, all of it spreading over 40 acres. It was built on a site heavily bombed in WWII in the concrete-heavy brutalist style, opening to the public in 1982. All of the plantings at the Barbican are essentially roof gardens, "with car parks, the arts complex, and recreational facilities beneath."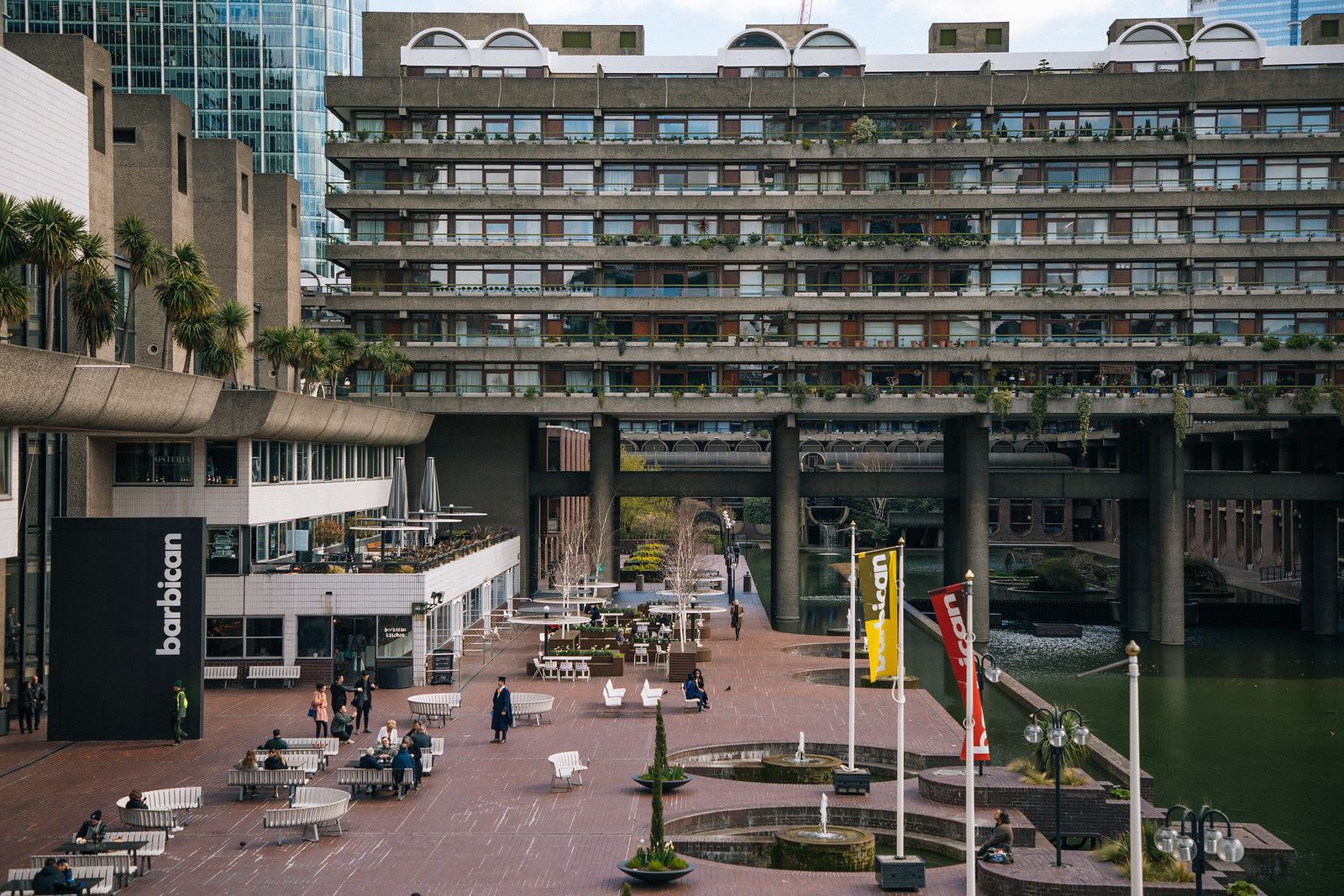 The well-traveled MB Maher happened to be in London this week, so off he trotted to show me what the Barbican looks like mid-March.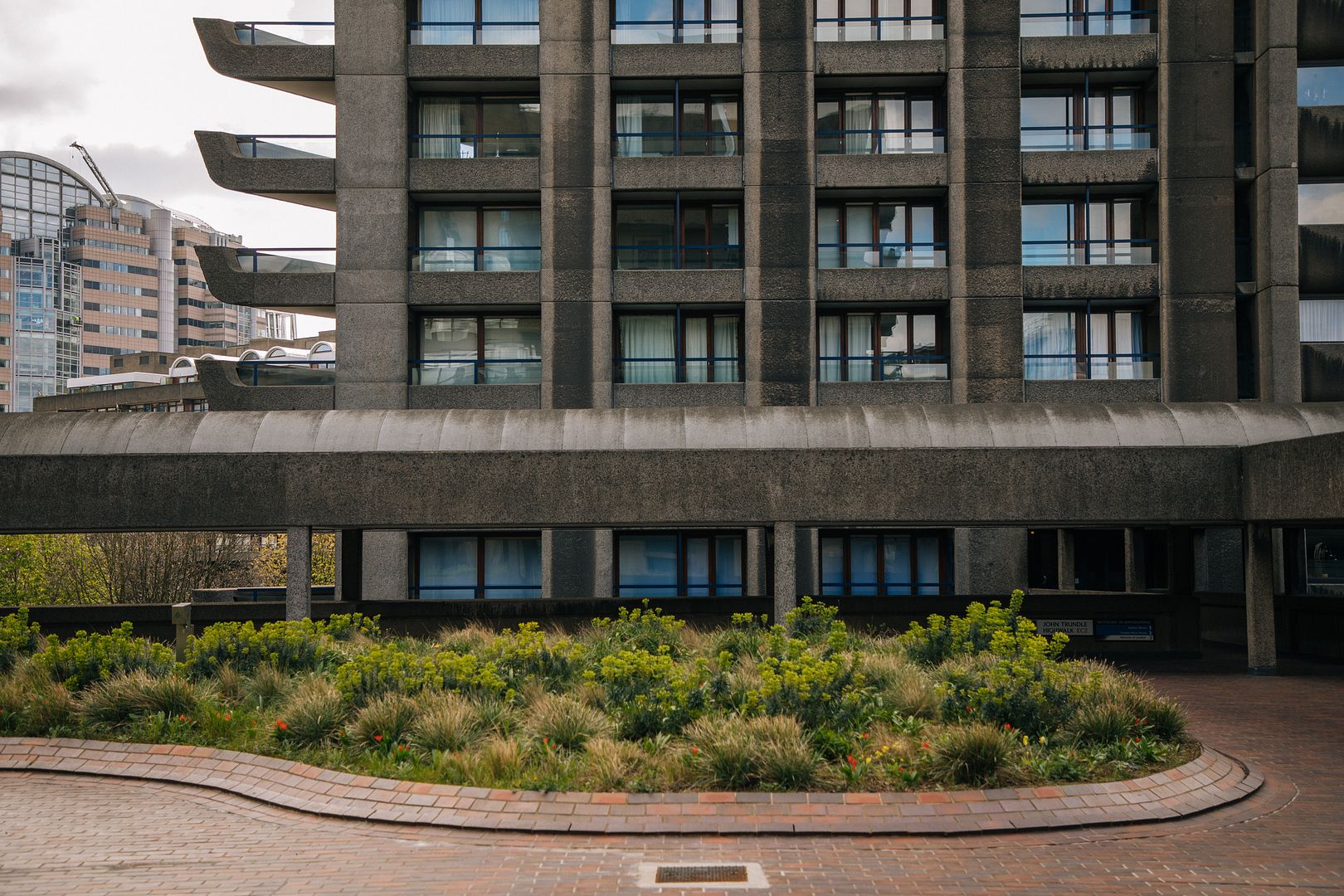 About a half a dozen years ago a leak occurred at the Barbican, and Dunnett's technical reputation with green roofs led to a consultation. As his website puts it, "[T]he opportunity arose for completely new plantings to be installed." This opportunity was not without friction — a year of meetings with tenants and residents was necessary to gain planning approval for this new, naturalistic style.
Soil depths range from just 3 inches at the periphery to 3 feet near building support columns, and for such extreme conditions the model of a steppe ecosystem was the driving inspiration. (From the website: "In nature, steppes or steppe grasslands occur in dry regions with continental climates (hot dry summers, cold winters). Plants are adapted to these harsh conditions. The plantings at The Barbican are not attempting to copy any naturally-occurring steppe grasslands, but are a designed version, using perennials and grasses from steppe regions or dry grasslands and meadows.")
In keeping with steppe plantings, fertility is kept low, always starting with weed-free soil. Planting is dense to suppress weeds — nine to twelve plants per square meter. Only clump formers are selected; no rhizomatous or stoloniferous plants allowed. Some moderate self-sowing is allowed, e.g. Euphorbia wulfenii. The matrix grass is Sesleria nitida. Wave after wave of complex plantings rise up among the matrix plants throughout the year in a never-ending symphonic display: "I plant in layers so that one set of plants grows up and through the preceding set of plants, leading to that continuous succession."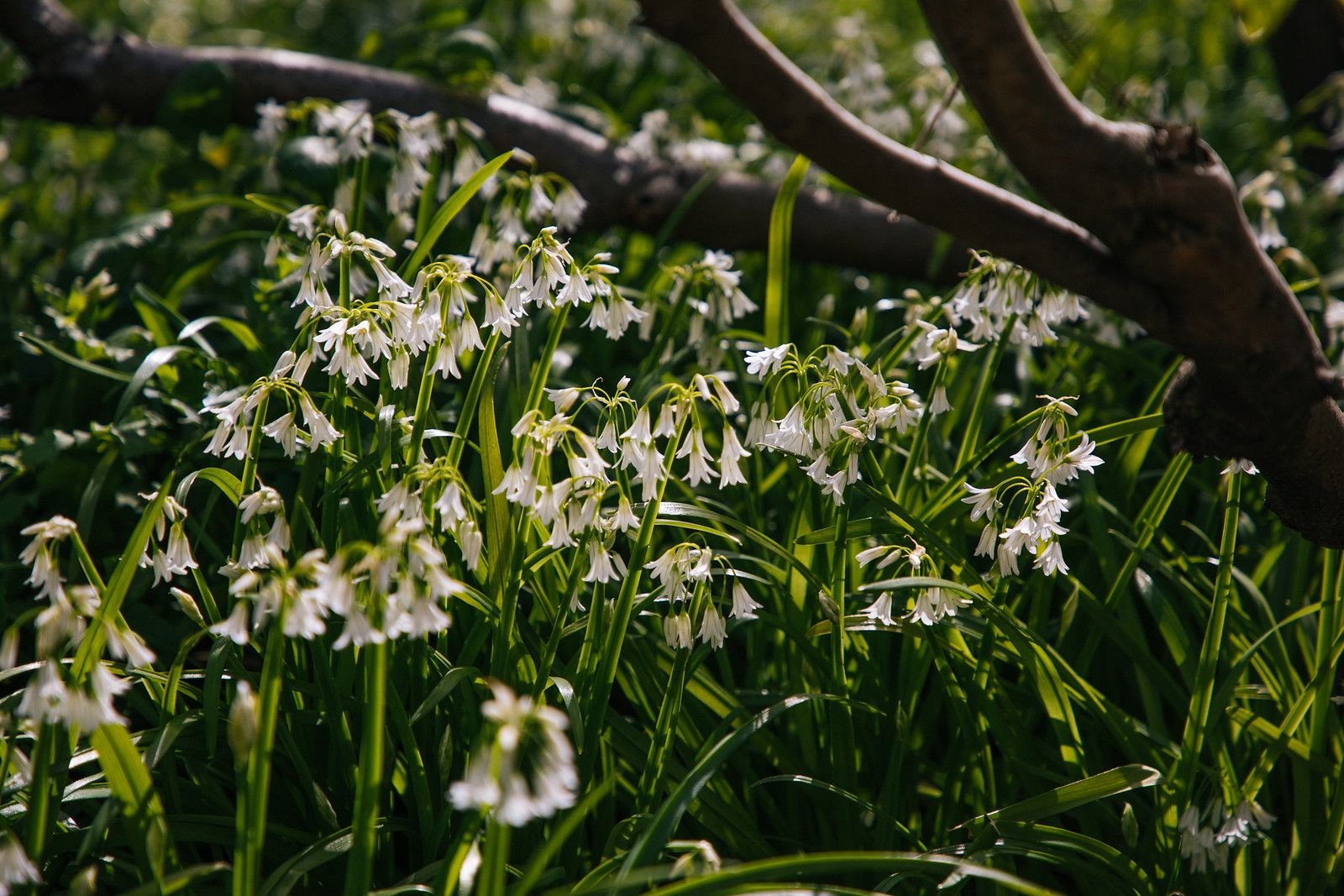 Prof. Dunnett's plantings at the Barbican have achieved a 70% reduction in water use, with a 40% reduction in maintenance. He has carefully tracked the public's reaction to the radically new plantings, visiting the centre incognito throughout the year to observe impressions. The residents are almost completely enthusiastic and have developed solid volunteer support crews, but there is an old gentleman who lambasts Prof. Dunnett at every opportunity for changing out the old plantings. Change is hard.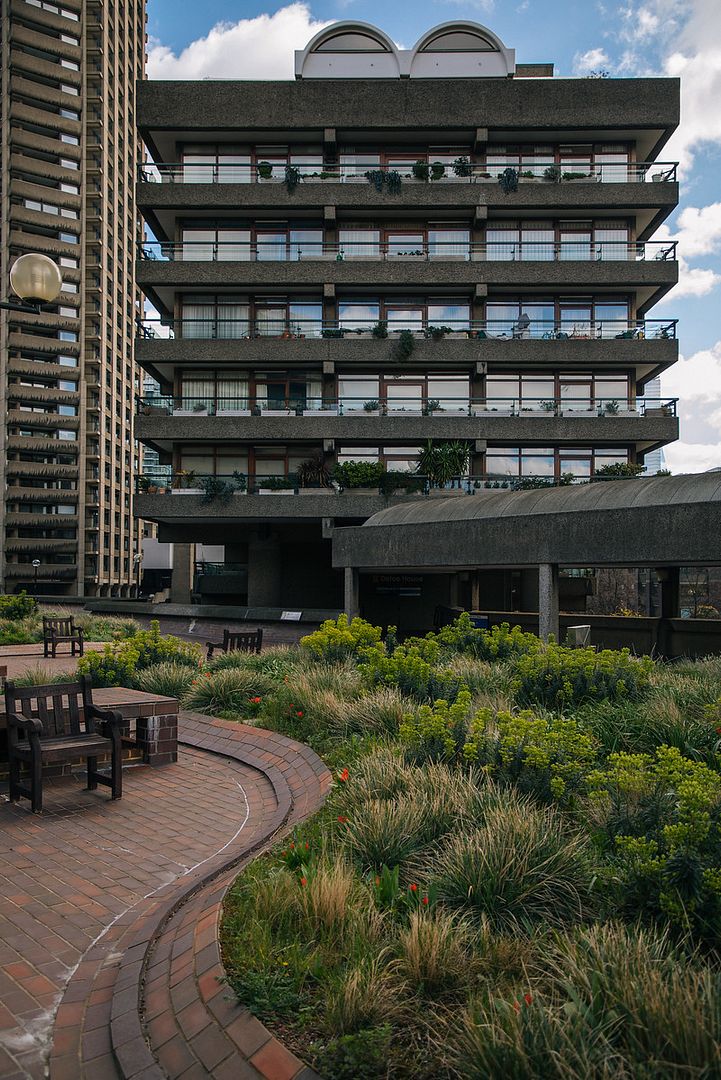 Of course during the talk many of us wondered how these principles would apply to large-scale plantings in Los Angeles, and after a break that was the first question asked. Prof. Dunnett feels the basic principles of dynamic landscapes can be universally applied, with the dense planting of meadows opening up to accommodate "desert" spacing, that the method of naturalistic drifts and clumps with repeated "outliers" could be adapted for native sages, encelia, succulents. Perhaps piercing a matrix of sesleria, lomandra and/or muhly grasses we could have plant communities consisting of Aloe striata for winter/spring with Euphorbia rigida or mauritanica, hesperaloe for summer with Phlomis lanata, calamints, eriogonum, smallish cistus, kangaroo paws, agapanthus, tulbaghia — it is a fascinating puzzle with lots of possibilities. Tom Stuart-Smith is working on developing similar mediterranean-adapted plant communities in Spain. The idea of mixed plantings is fundamental to Prof. Dunnett's vision, since monocultures are prone to gaps and disease. Experience has shown naturalistic plantings generally have a 10-year life cycle, with refreshing and simple edits needed after five years or so.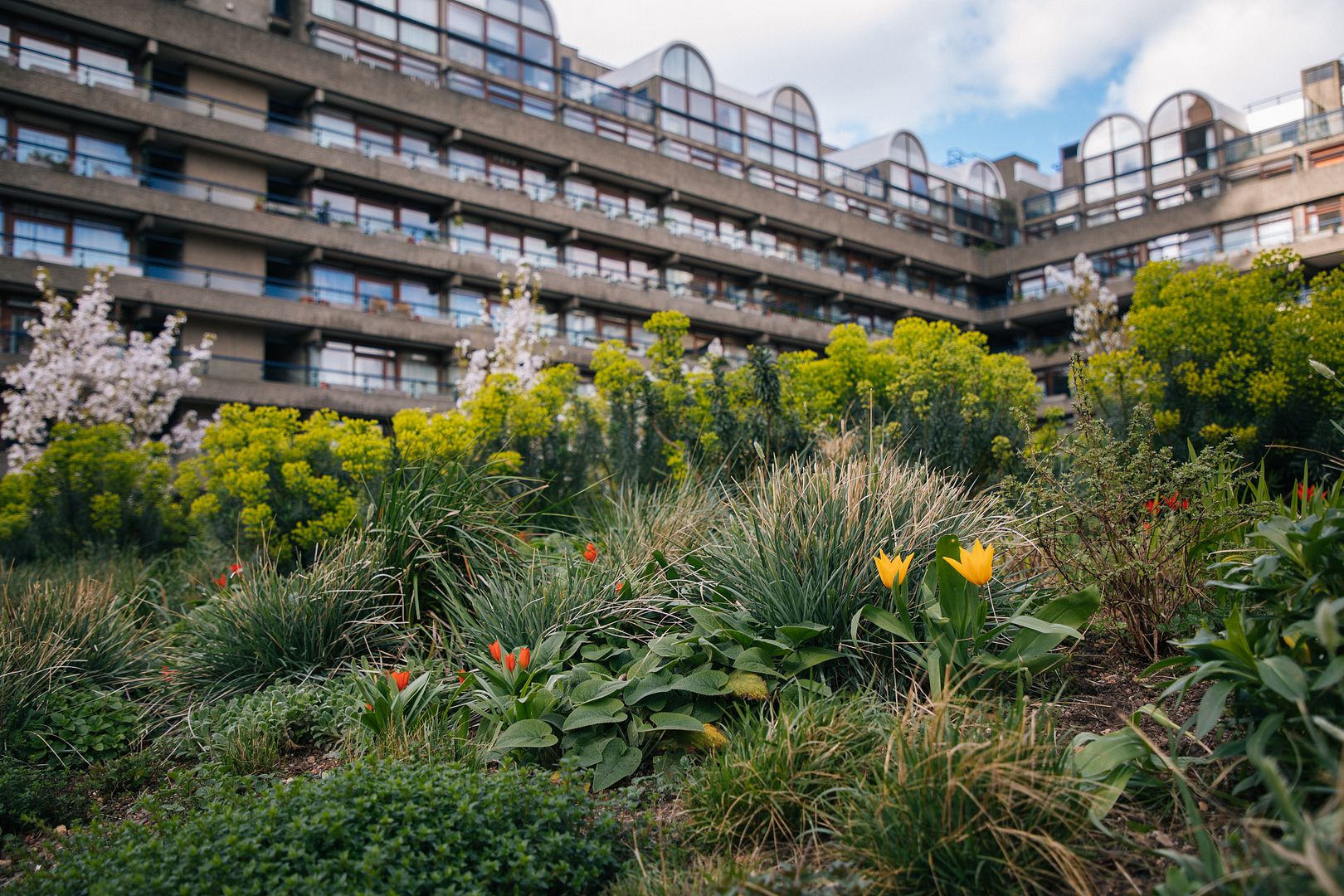 To learn about his P3 rule and the complex horticultural methods underpinning his designs, go to his excellent website, where you'll also find seasonal photos illustrating the achievement of "continuous and successive waves of colour over long periods of time, through orchestrating a series of dramatic colour washes over the entire site, from spring through to late autumn, and then to finish off the year with a textural array of seeds heads, plant structures and foliage." 
When his book arrives this summer, Naturalistic Planting Design; The Essential Guide, it will be required reading on how to build dynamism into designed landscapes, so we can all feel that superbloom rush — without the long drive.