Mitch's note to me: These are the images from Kelly's house call — she's such a delight — thank you for producing this! I was super early and drove by her place on my way to Market Hall for coffee just to see the angle of the sun and there she was out front in the yard deadheading and prepping and I was hit by a pang of guilt that she had taken time from Sunday with her family to create a photo-friendly fantasy for me, but then I saw her dog and her husband right behind her and remembered that we are visual people and that there's nothing better than separating delight from chaos in your own space. I hope she wasn't exhausted! Anyway, she threw me into her contractor truck and we drove across Oakland to see her projects and it was such a blast. She has more and larger scale work in Atherton and Hillsborough on the peninsula that we made plans to see next time I'm shooting in the Bay — so much fun — best, M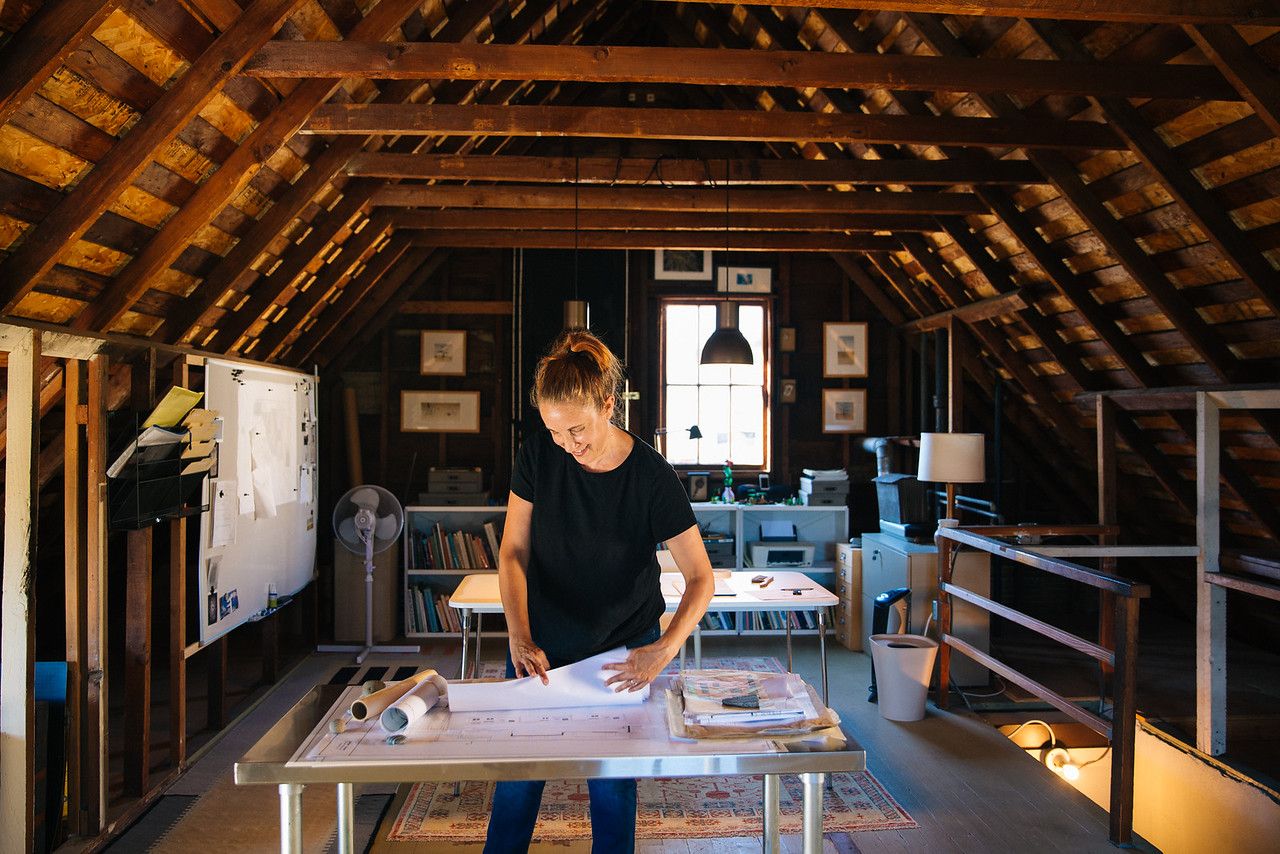 I've met Kelly a couple times on garden tours and blogger meetups, including the one she helped organize in San Francisco a few years ago, but to shoot her an email asking if she could give Mitch a tour of some gardens to photograph with just three days' notice was a bit presumptuous, to say the least. That she said yes, after a busy workweek, says everything about Kelly's generosity and steadfast support of garden culture. I don't want to think about what exploiting that generosity says about me other than being mad about plants and gardens can make one appear just a tad pushy from time to time — which Kelly graciously chose to ignore because she completely understands. She is just the best.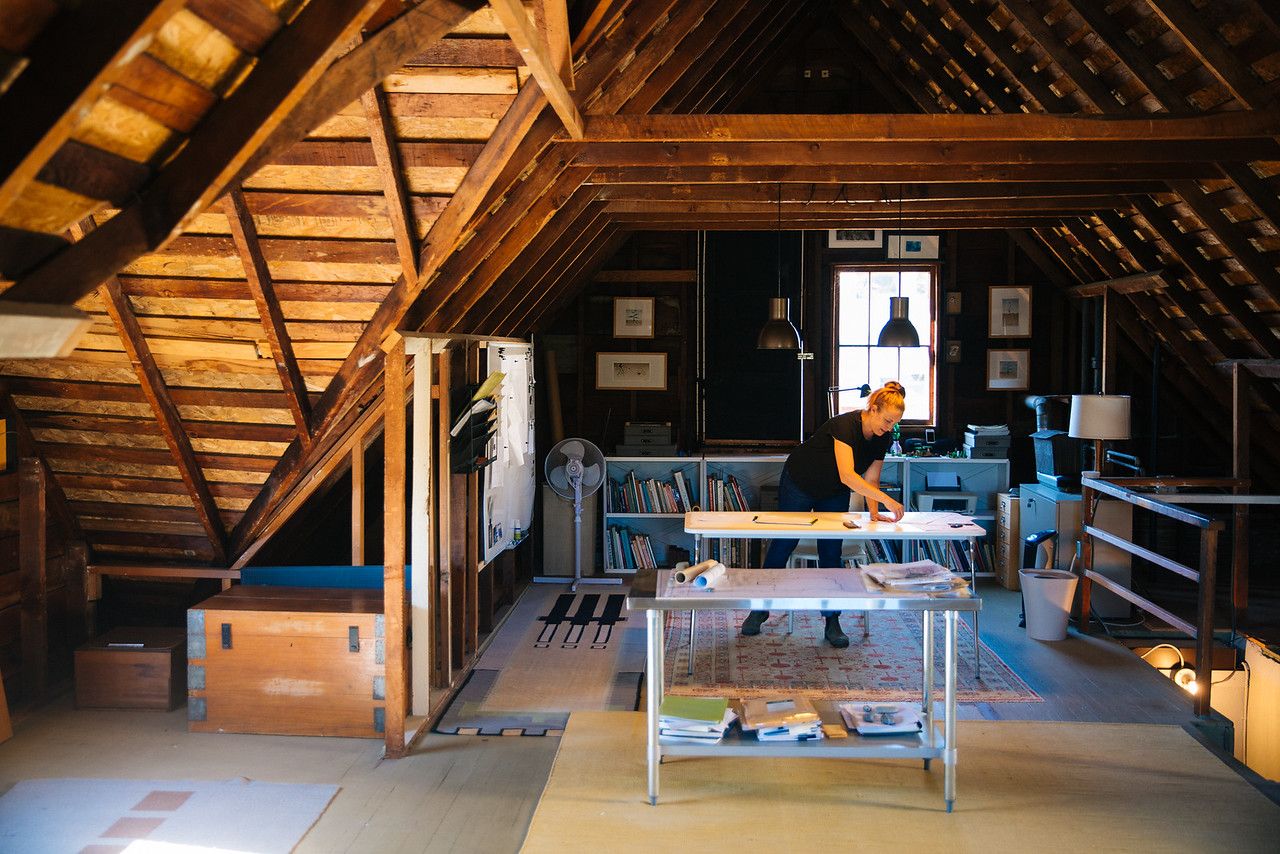 I love that she allowed Mitch access to her work space as well, which is the converted attic of her home in the Broadway Terrace neighborhood of Oakland, California, that she shares with her husband Jay, their son Parker, and a kinetic bundle of black and white patches named Bessie.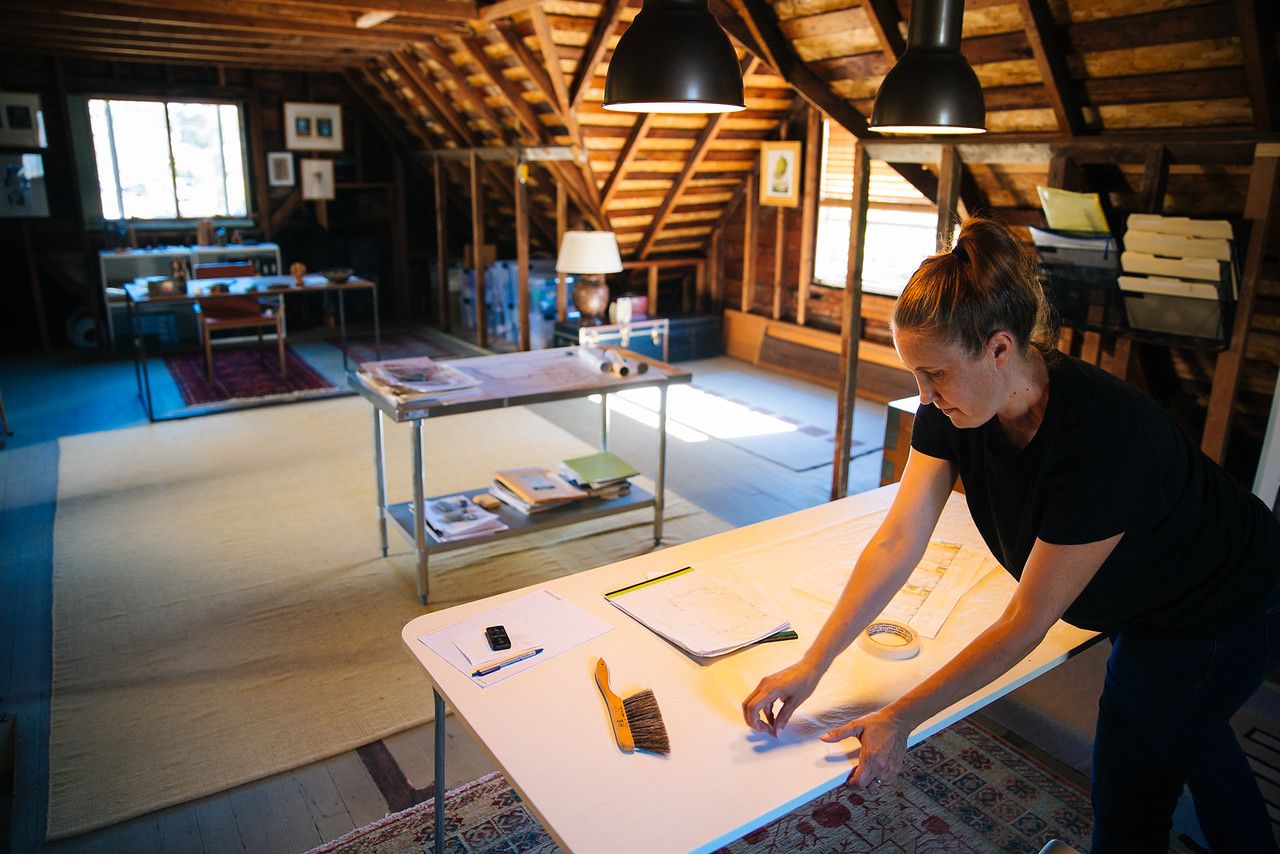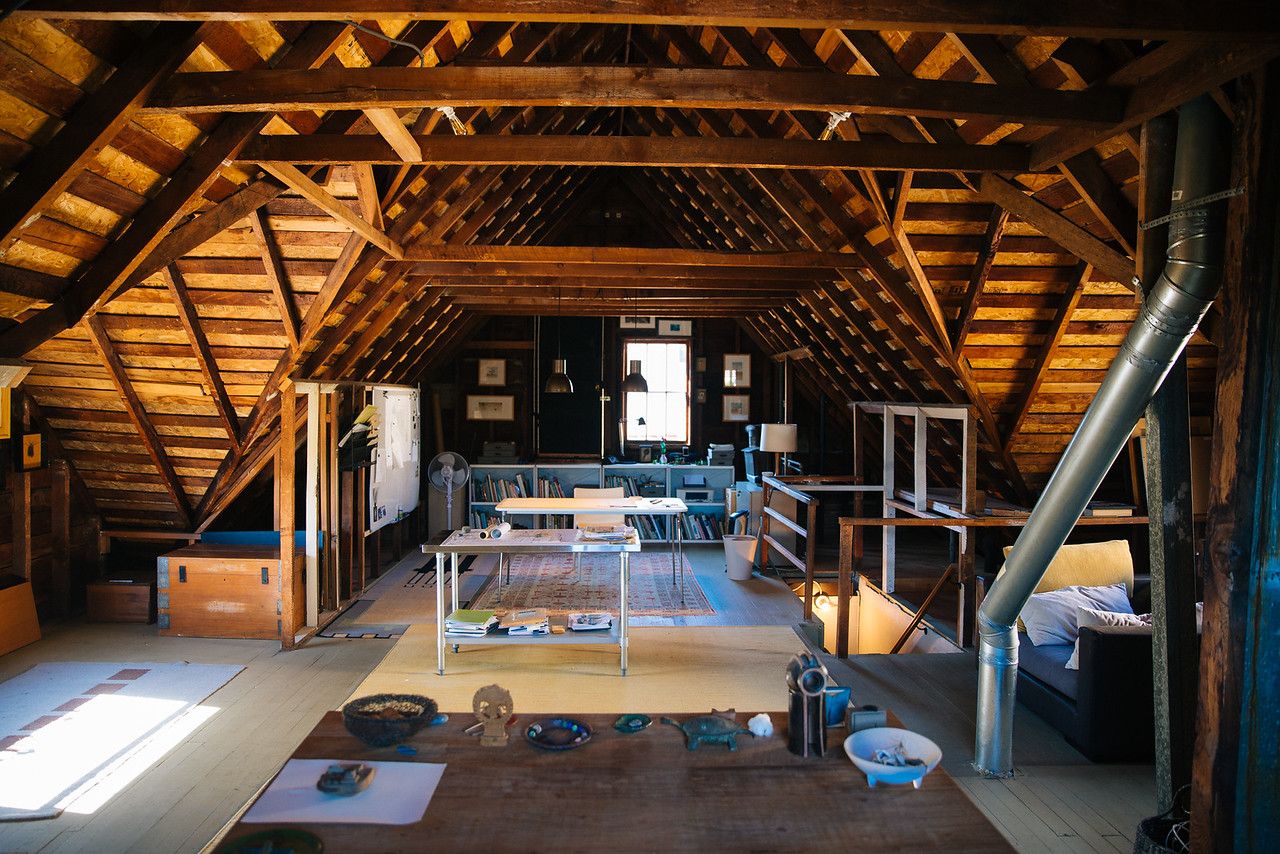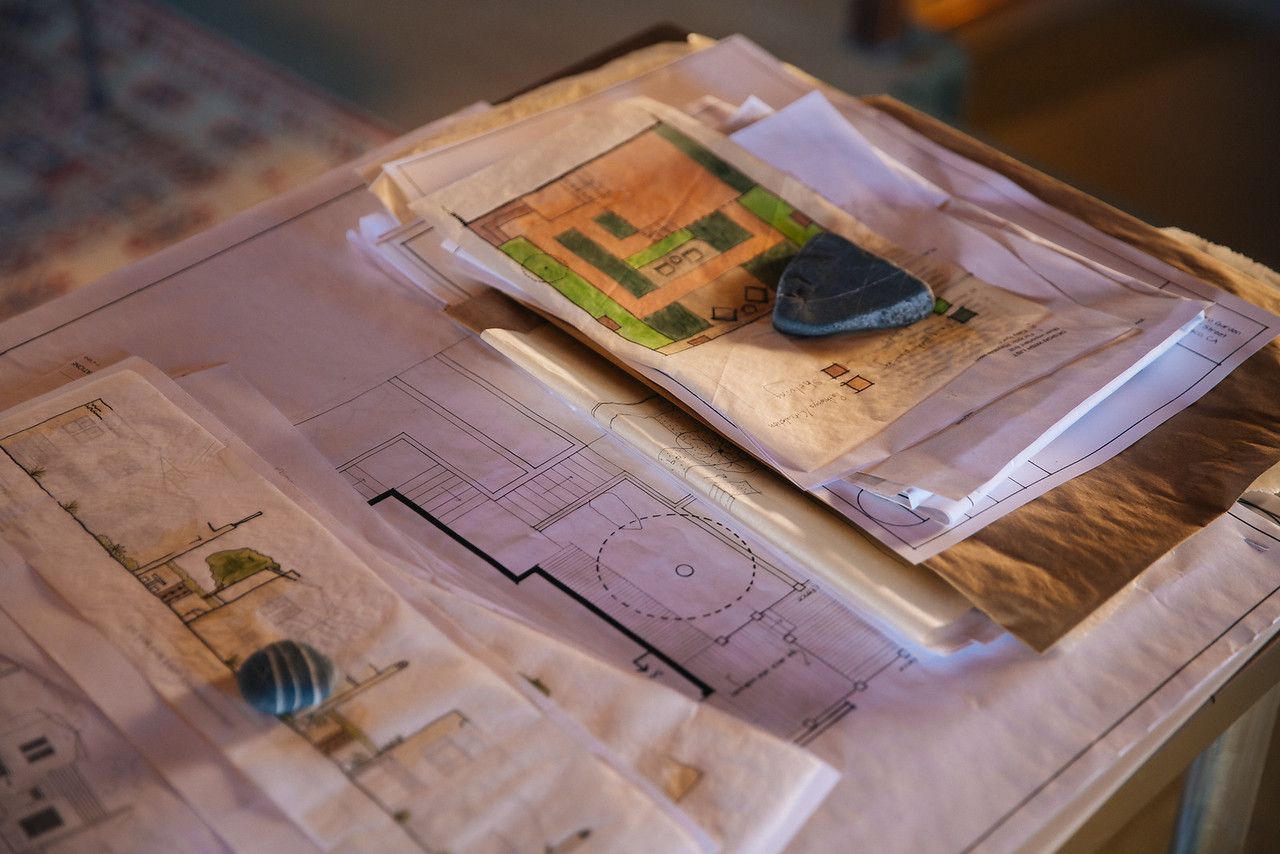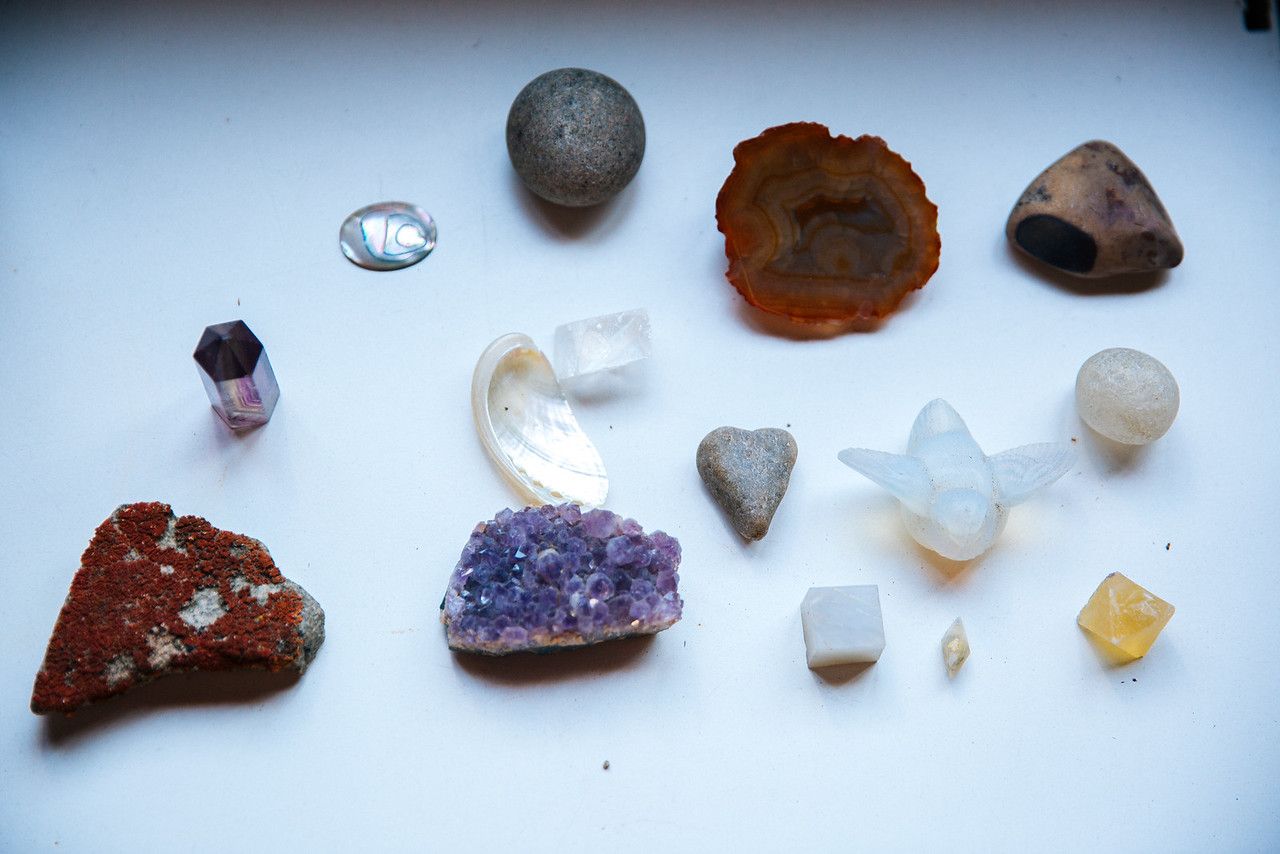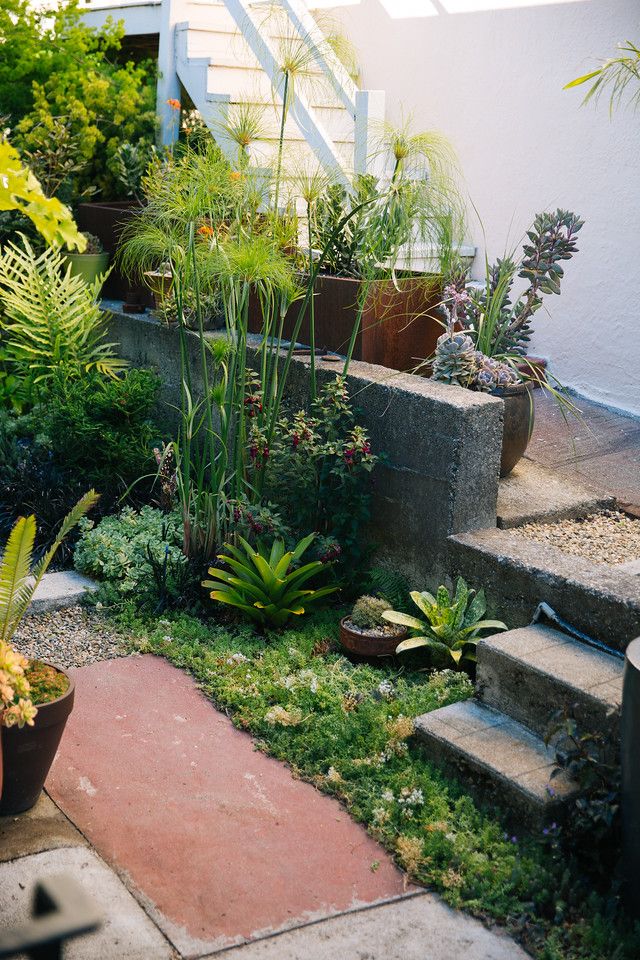 But let's step outside to check out the kind of detailed planting that's she's known for, in sun or shade, for spaces large or small.
At her own home, Kelly has cleverly persuaded a neighbor to pool their adjoining narrow side yards, ending up with a multi-interest space that is much more than the sum of its parts. In this particular instance, that maxim about good fences making good neighbors would only result in two rather forlorn narrow strips instead of these warm and welcoming shared walkways filled with ceramics and striking plants.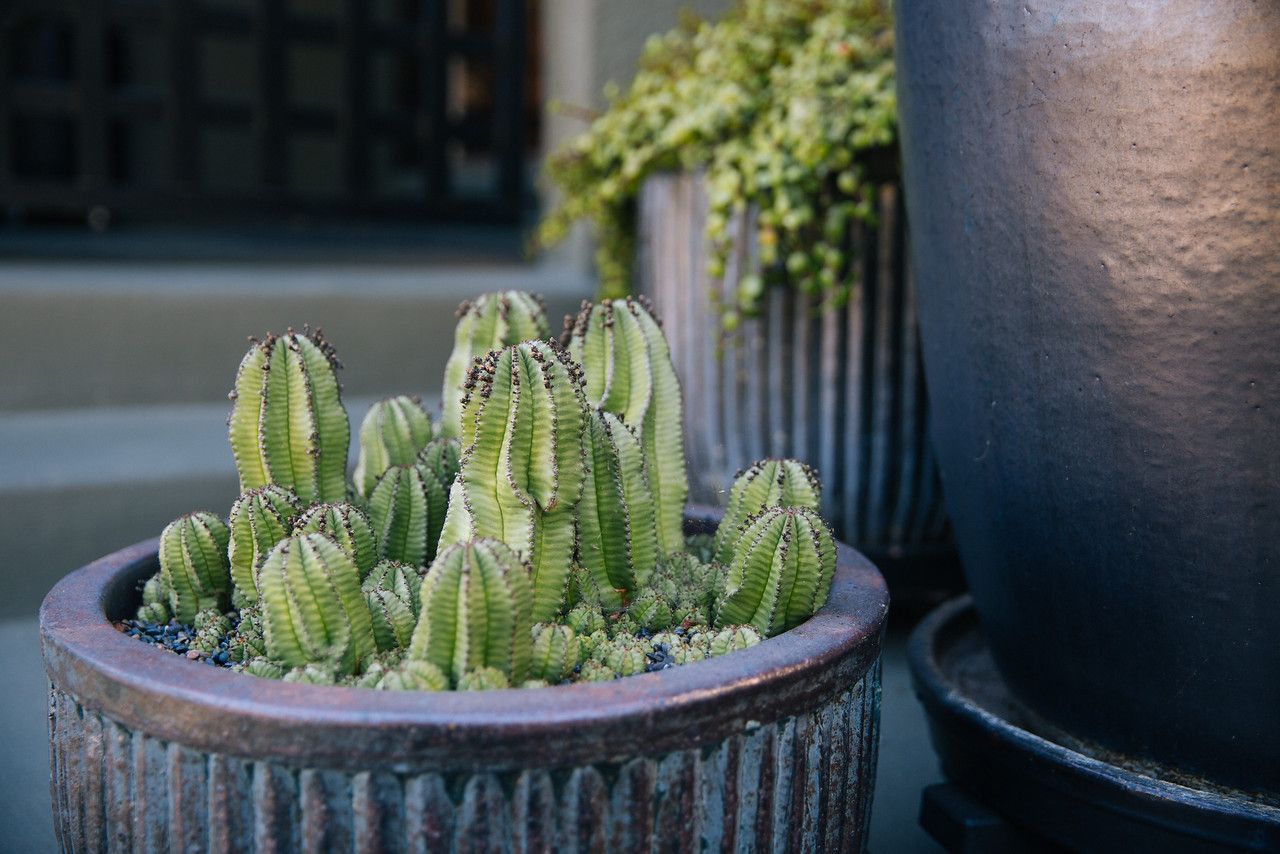 And about these striking plants. Somehow, despite a busy design practice and an overflowing household, Kelly has managed to steadily inch forward to becoming a landscape architect and is now very near completion. Judging by her immaculate workspace and home garden — remember the minimal to no prep time for this visit? — this is one organized woman. I think it's fairly well established that landscape architects do not routinely begin their training with an emphasis on plants first. Kelly's design practice is built on a bedrock of a deep knowledge of plants and a love for ferreting out the most gorgeous yet site-appropriate choices for her projects. Her background includes a stint at the beloved Bay Area nursery for all that's rare and wonderful in the plant world, Annie's Annuals in Richmond.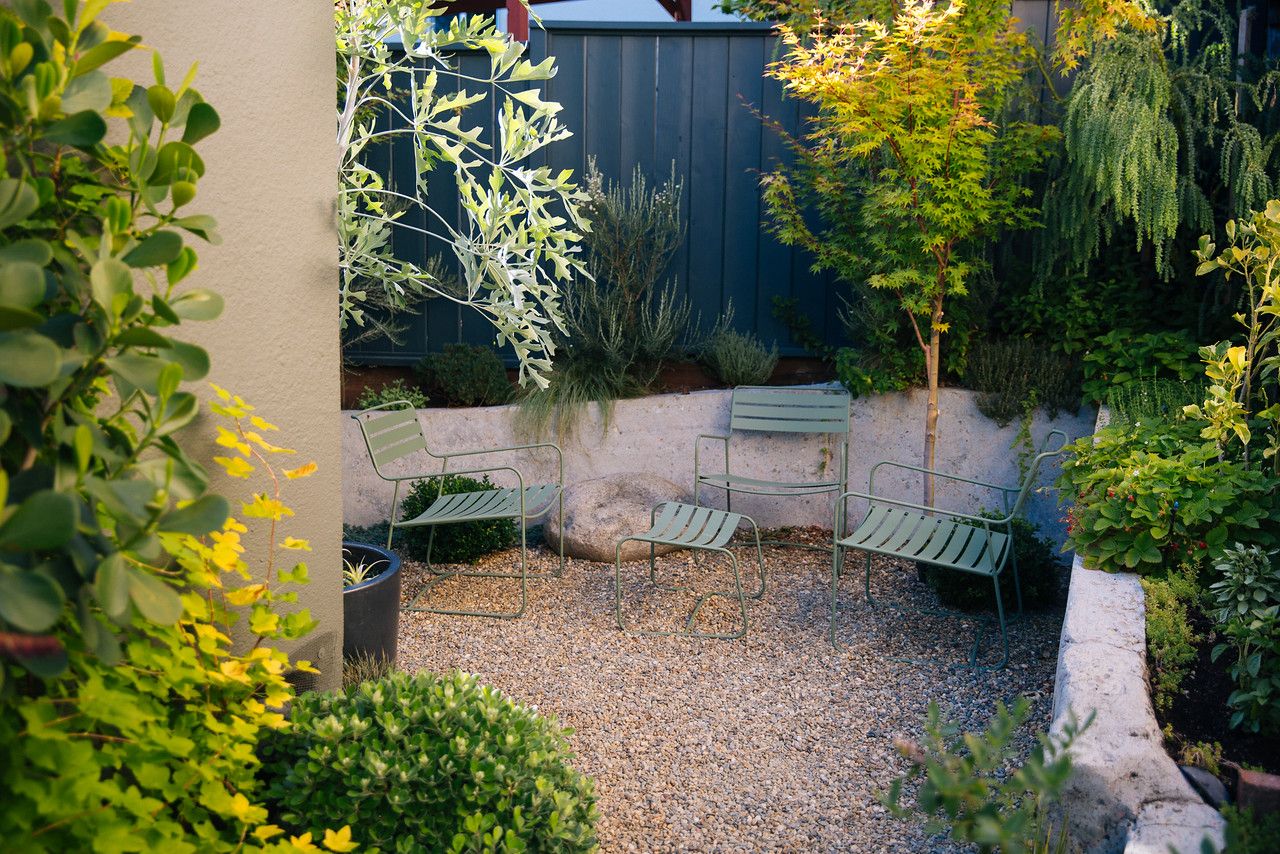 Even though the space available at home to garden is minimal, this is not a case of the cobbler's children having no shoes. Kelly has exploited and polished every inch of available space. If you happen to be garden poor as far as physical space, it helps that your designer has dealt with these same issues as well and transcended them beautifully.
These narrow strips surrounding homes often get short shrift, design-wise, or are at best neatly hardscaped. Here Kelly methodically builds up layers with plants — ground covers, perennials, shrubs and even small trees. The cooling effects of plants and their ability to capture carbon make prioritizing their inclusion essential in even the smallest of urban gardens. And this kind of layered planting is incredibly bird friendly, as I often observe in my own garden, offering gradations of cover and shelter. That rocky pool of water at the base of the tree is a wonderful touch as a round, reflective surface in the design as well as a source of water for small creatures.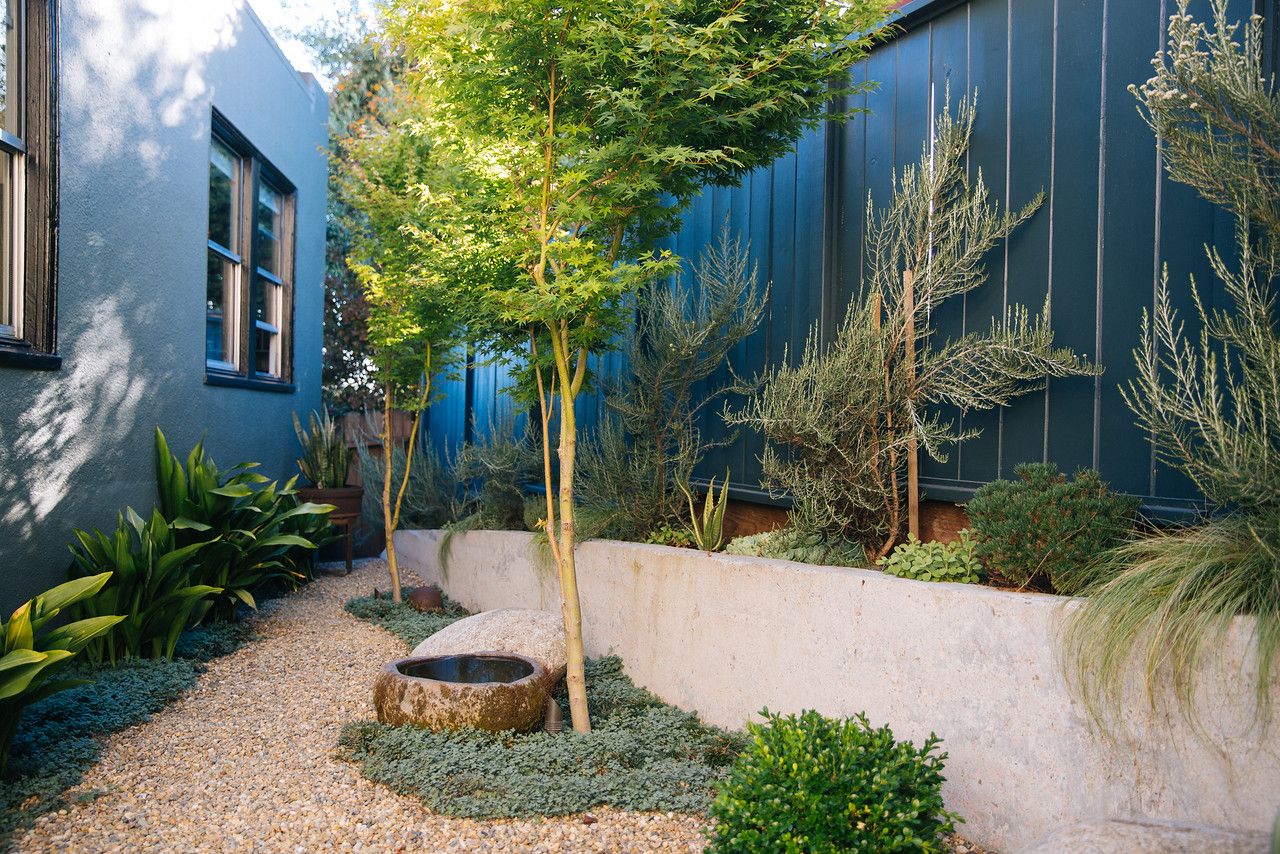 Great style paired with an encyclopedic knowledge of plants makes for very sexy gardens, and that is a hallmark of Kelly's designs.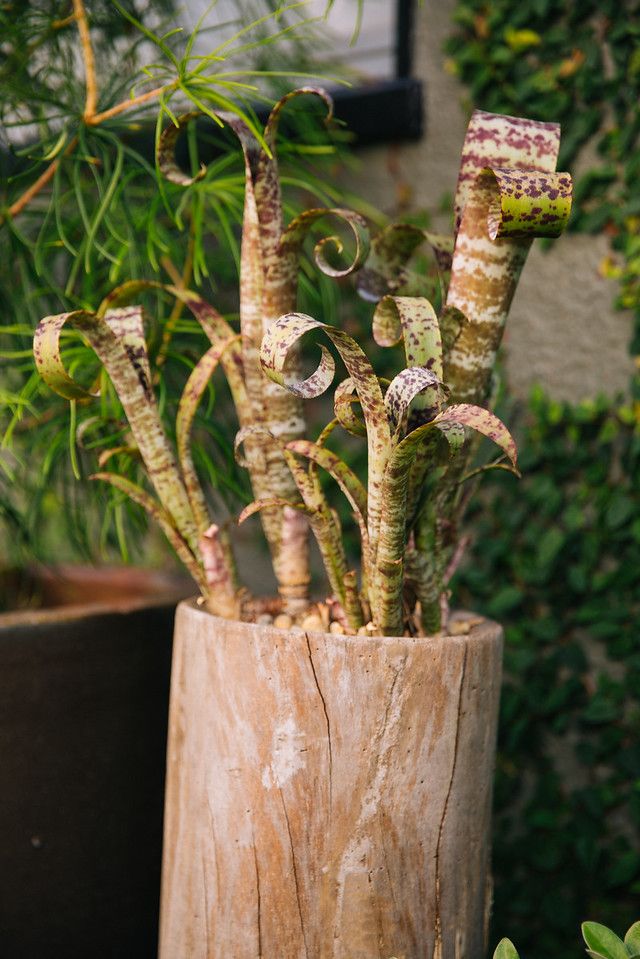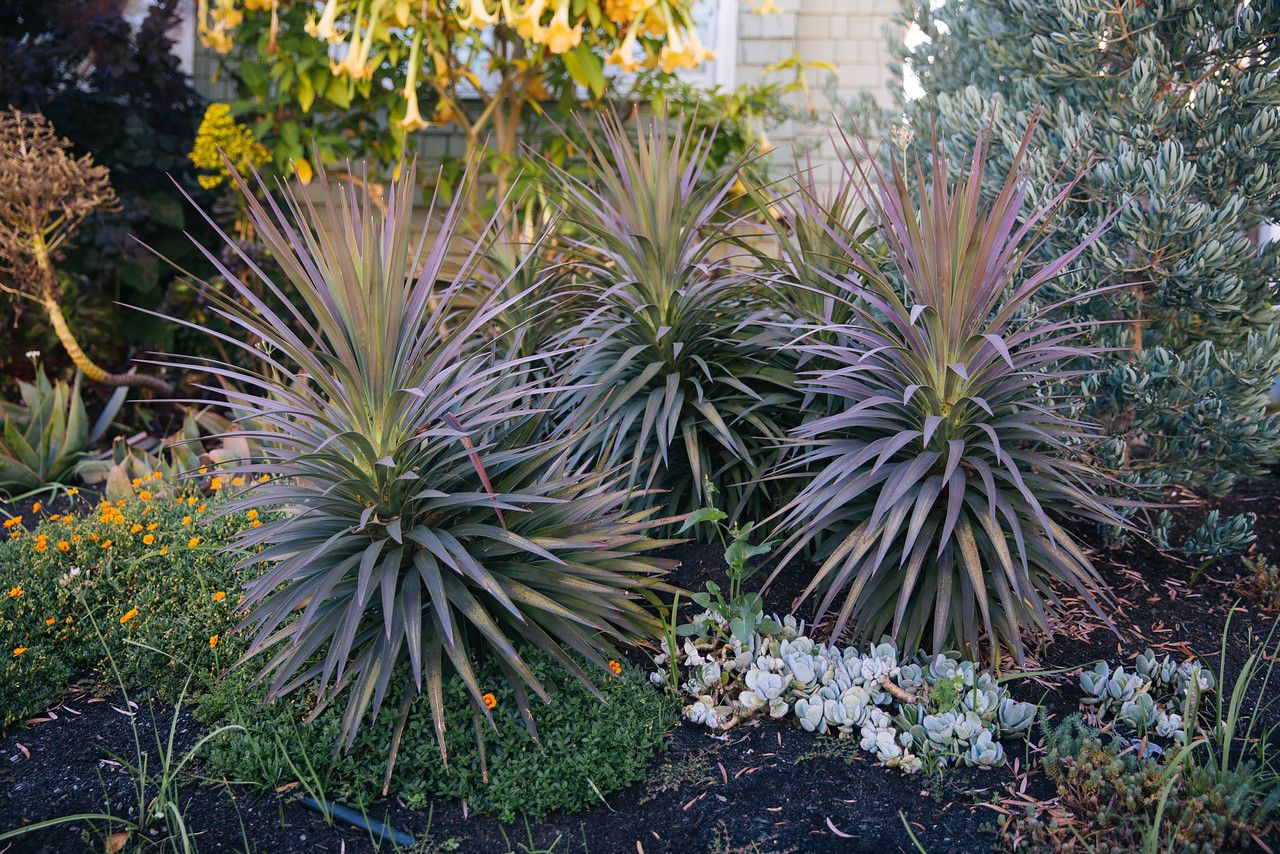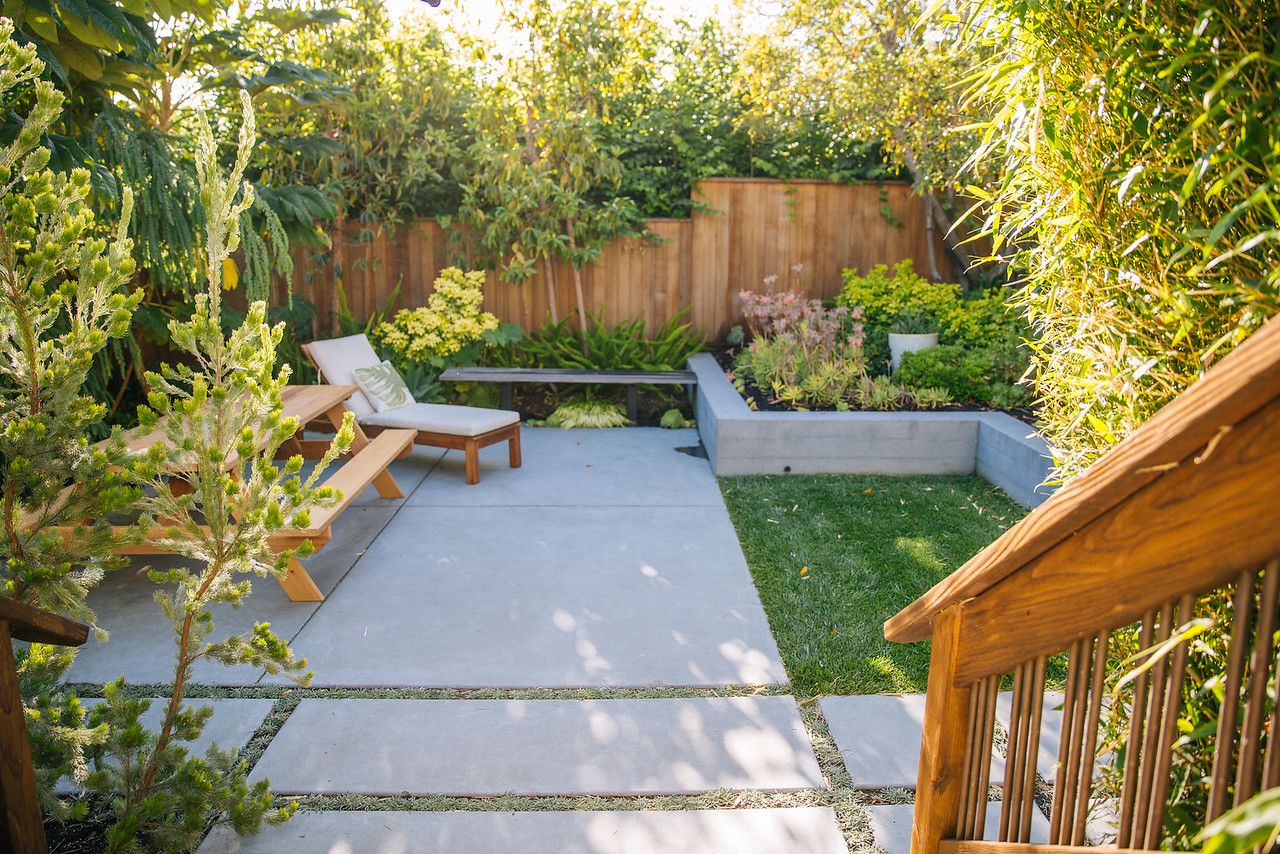 Even on such short notice, Kelly was able to arrange to show Mitch a client's garden in her neighborhood and tour if not photograph some of her other work. The nearby garden designed by Kelly was a crisp, cleanly organized space to relax and dine outdoors filled with beautiful plants — for screening, shading, for forgetting everything else while being utterly absorbed in their shadows, movement, patterns and forms.
And, again, the cooling effects of plant-centric gardens are often a secondary consideration to aesthetics for the general public, but such effects are very real and becoming increasingly more important as cities grow warmer. Kelly has skillfully layered in here dry garden-appropriate succulents and shrubs that will also be low care for the client.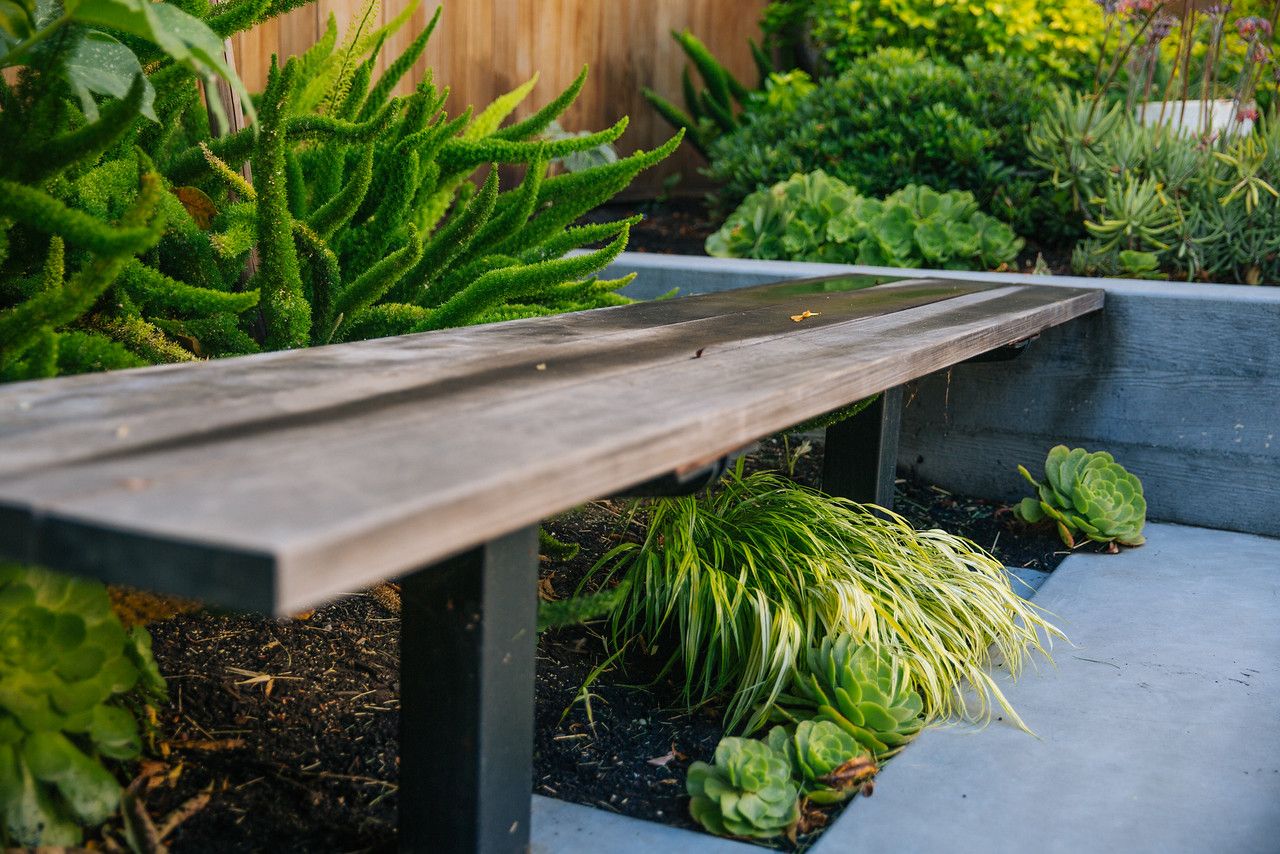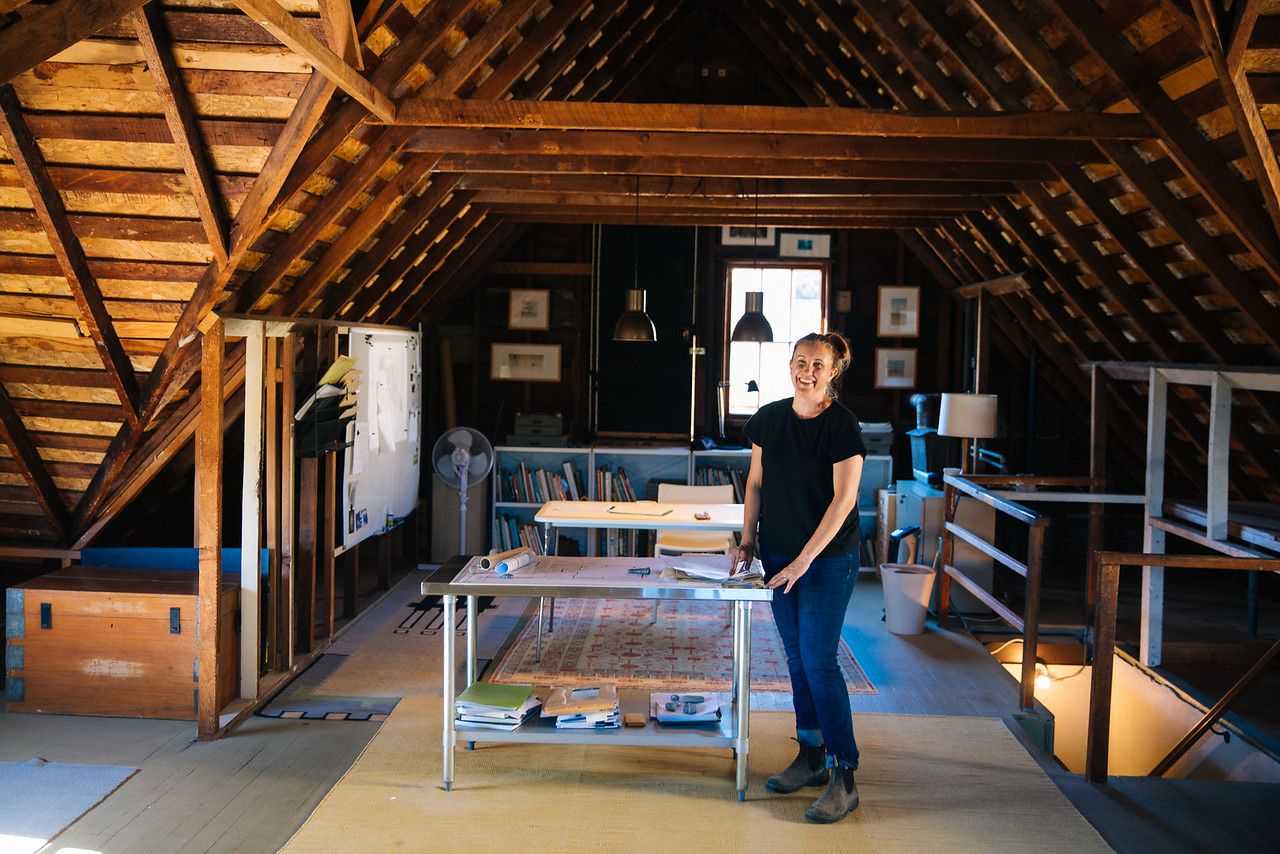 Kelly, thank you so much for letting us drop in on you! We had a wonderful visit and can't wait to see more of your stunning garden designs.
Kelly Kilpatrick, Lic. #959336, Floradora Garden Design
kelly@floradoragardens.com
510-610-3863
photos by MB Maher