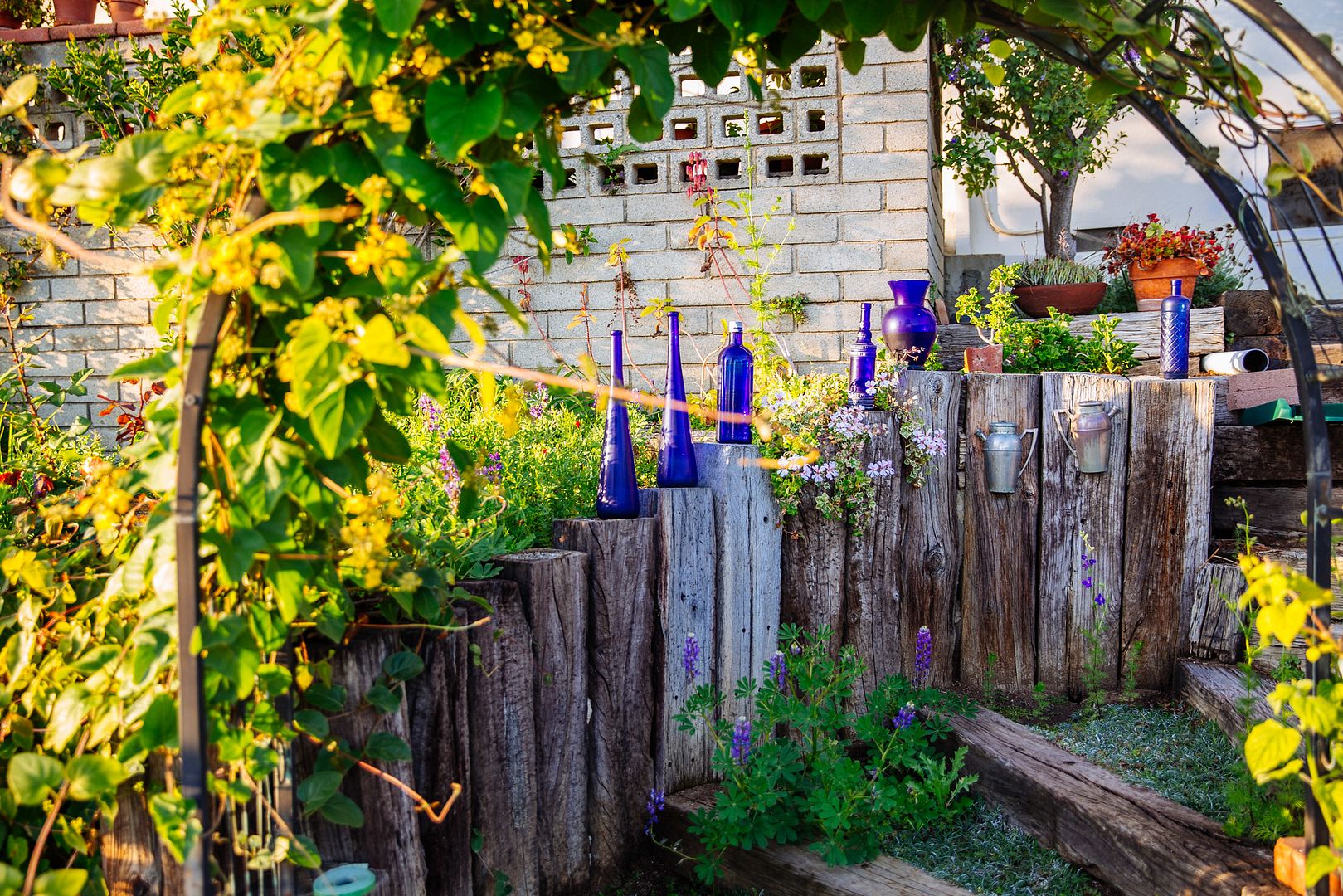 As of today, March 30, 2020, in Southern California we can still walk our neighborhoods, if not the parks, trails, and beaches, and that is no small comfort. Mitch's base during this "safer at home" period has been Hollywood, and he took some photos of a garden that he visits regularly on daily walks, one the locals know as the Blue Garden. Poppies, native and somniferum varieties, irises, scarlet flax, larkspur, phlomis, brugmansia, and dozens and dozens of blue bottles can easily turn a short walk into the highlight of the day, even if done solo or keeping a distance of 6 feet apart. Can gardens be heroes too? I think so.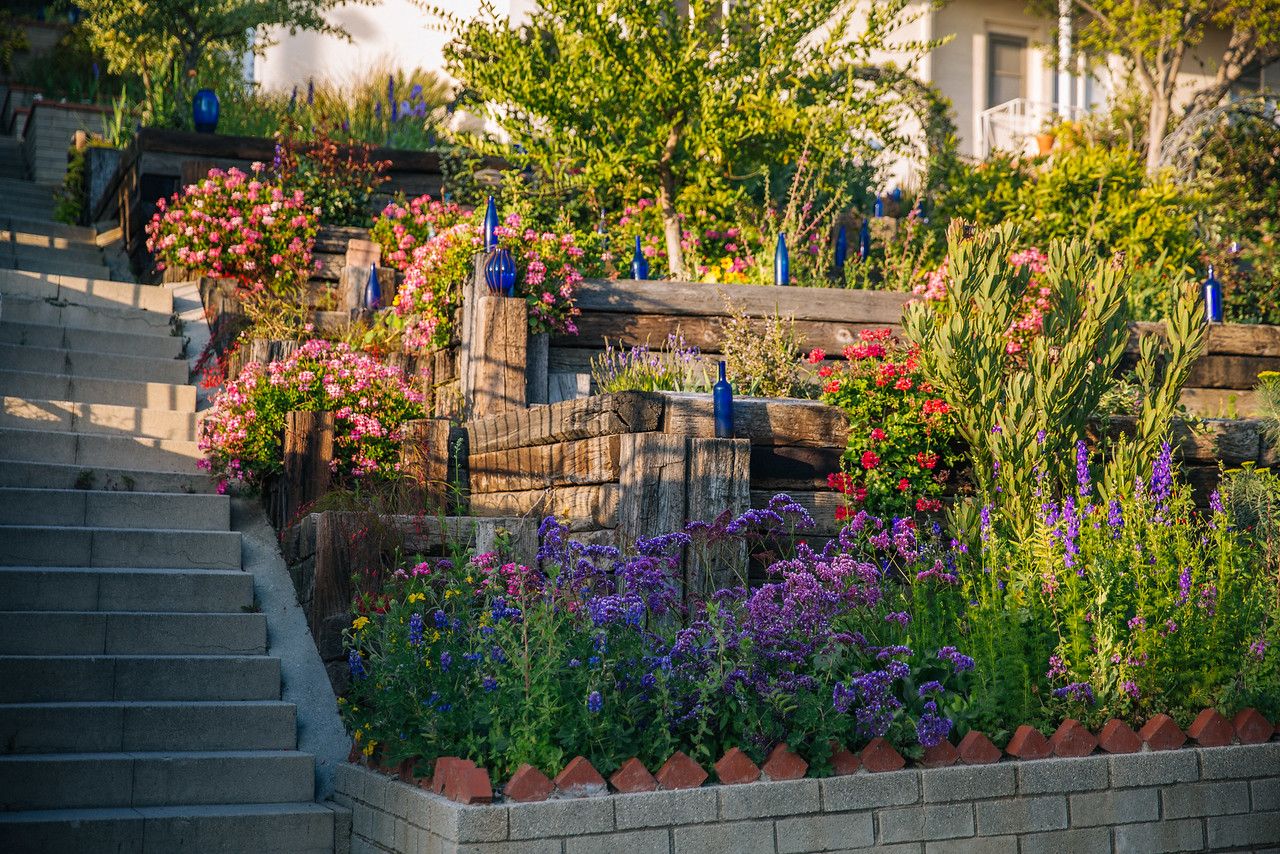 Mitch sent along this note: There are "secret" public steps that run along the vertical length of this garden, so everyone in the neighborhood has a relationship with it. The garden is experienced on those steps, in the rhythm and timing that it takes a human to climb stairs, and at that speed the frequency and composition of blue glass is a knockout.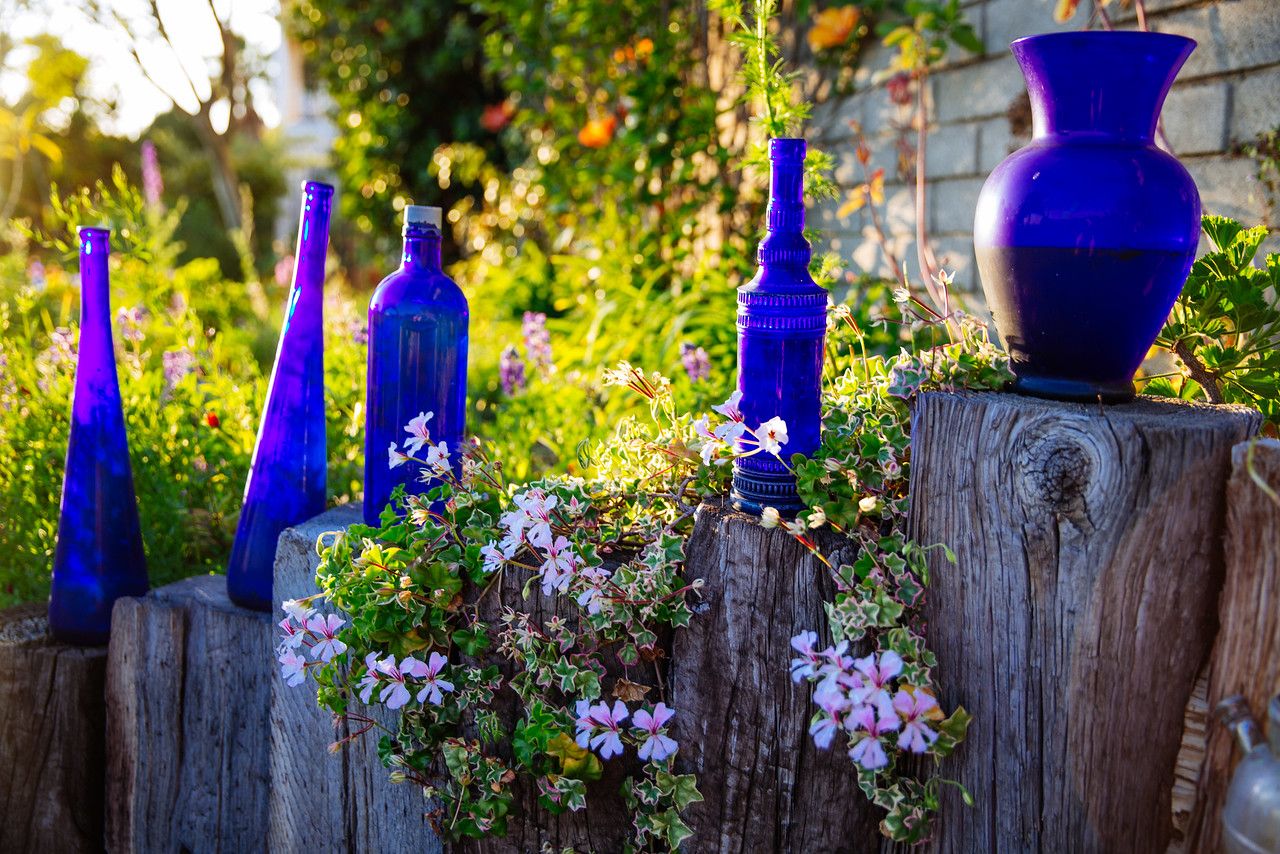 Everyone knows the place as the Blue Garden. But the speed & isolating frames of
photography run opposite to the human experience in this case — in my images, it looks like there are a few blue items sprinkled across terraces lackadaisically, when in reality as you experience the installation on foot, the piercing blue is overwhelming.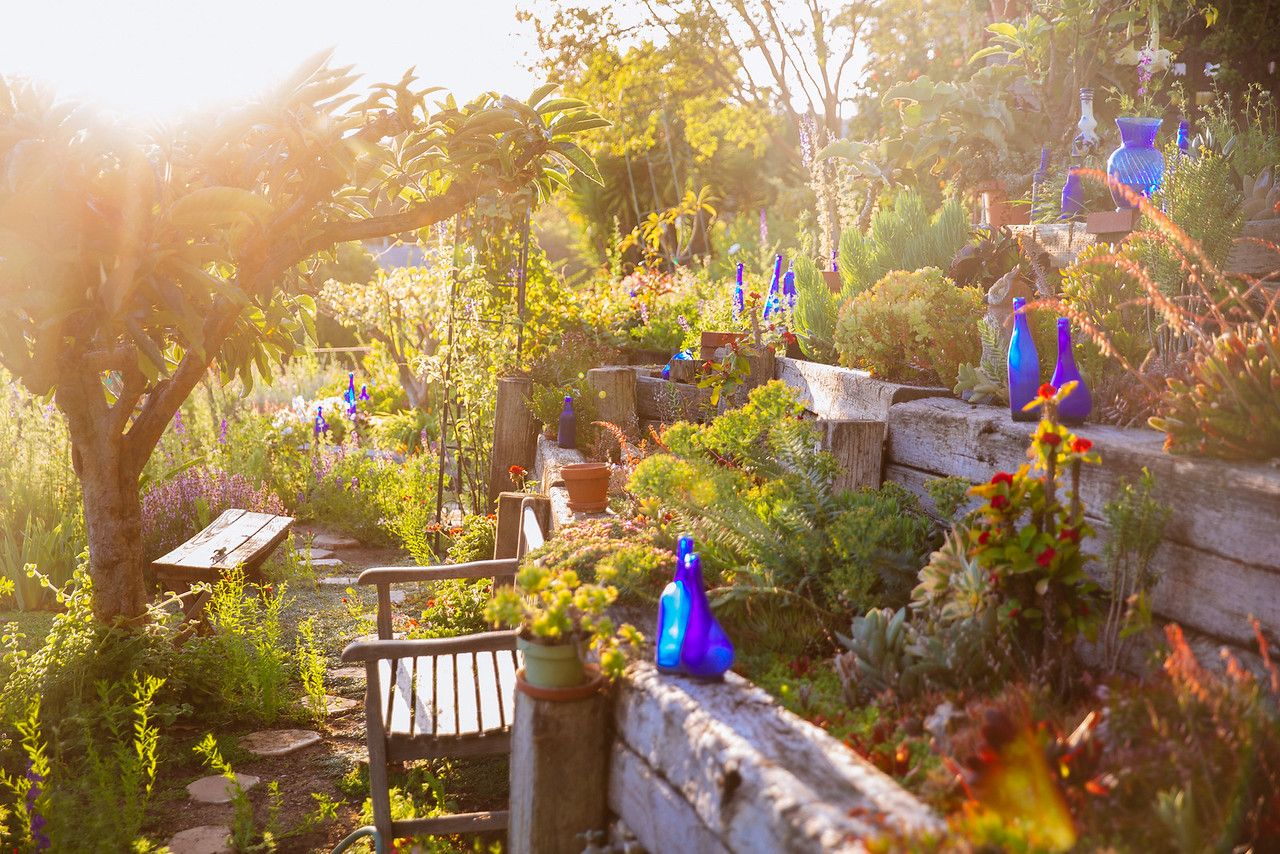 There's a couple of Ty Nant imported mineral waters, more than a few Sky Vodka liters, swanky olive oil, Absolut Vodka for sure, but no Sapphire gin — it's the wrong hue.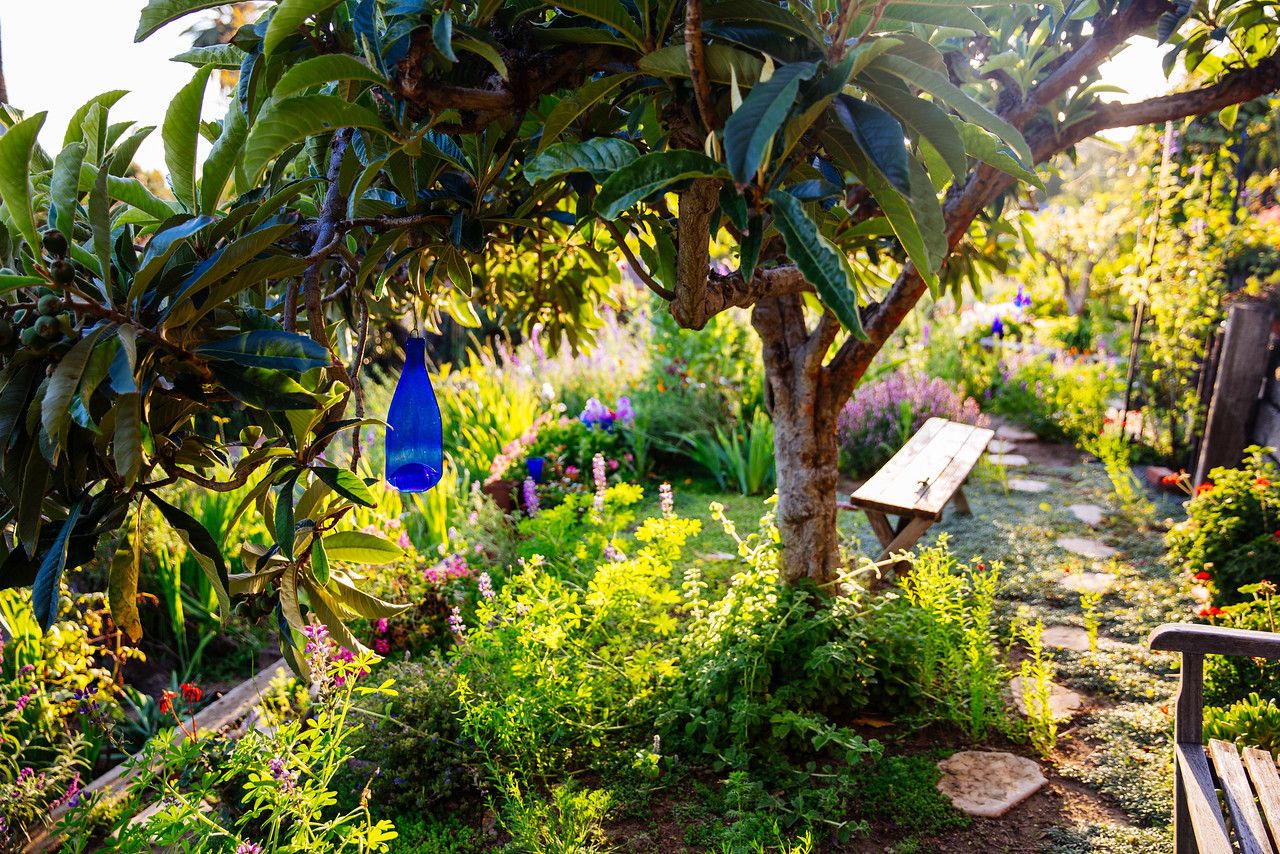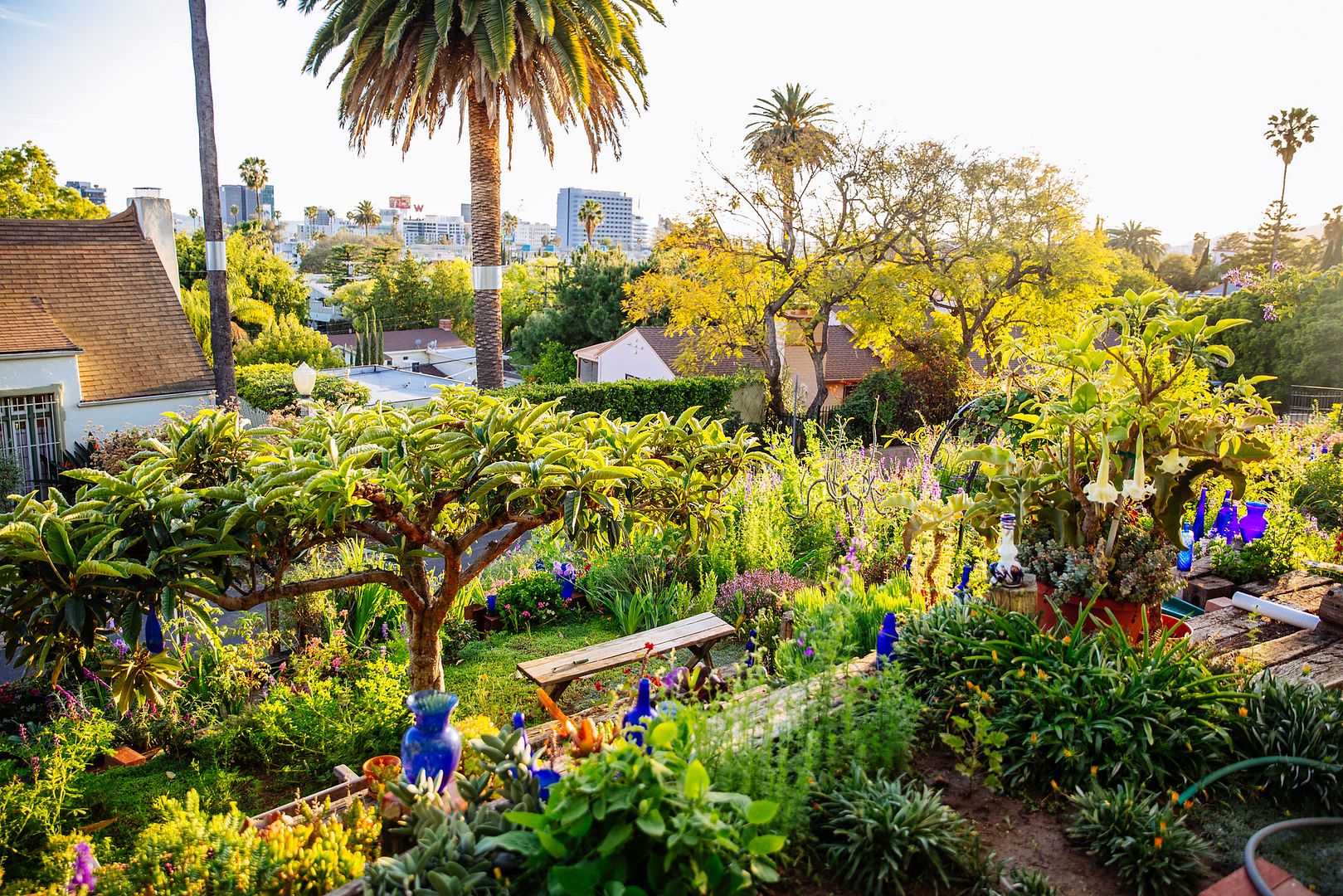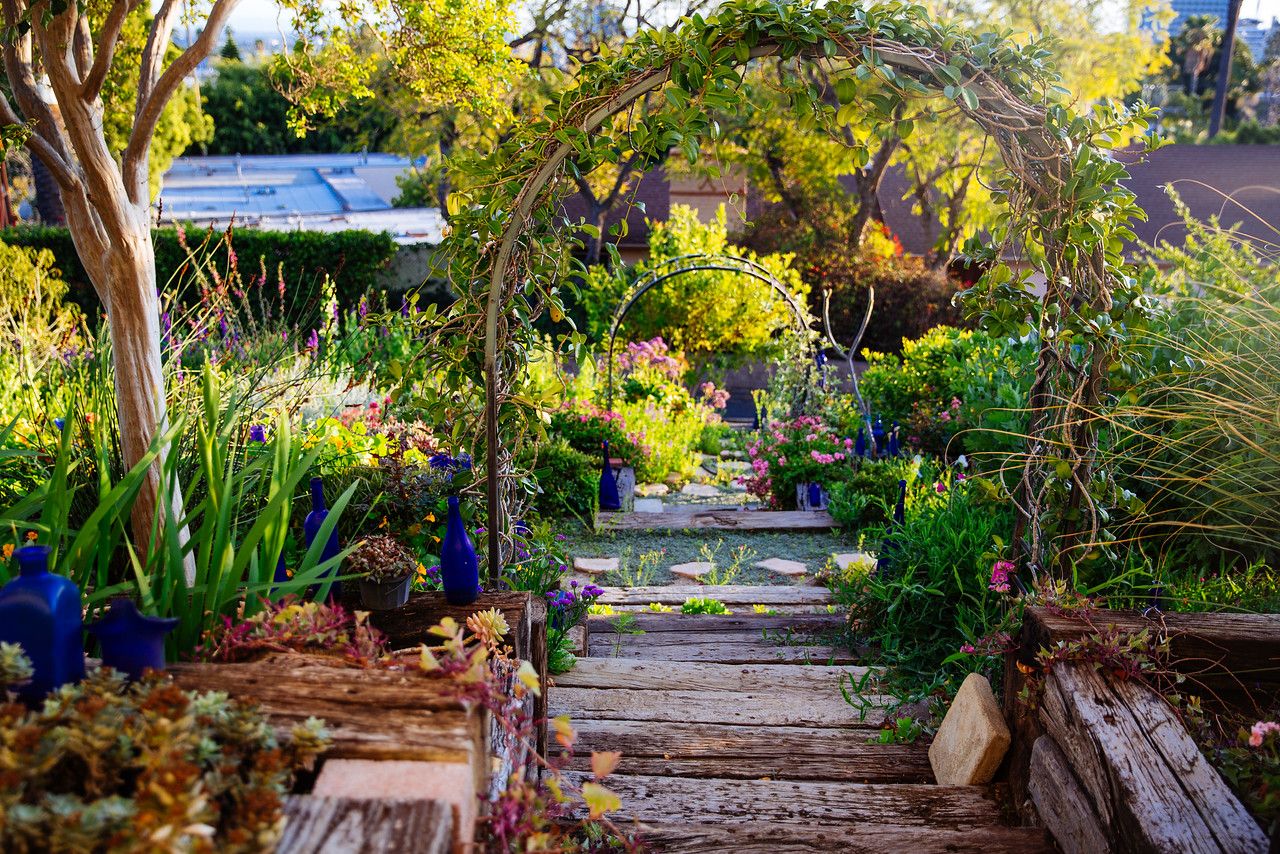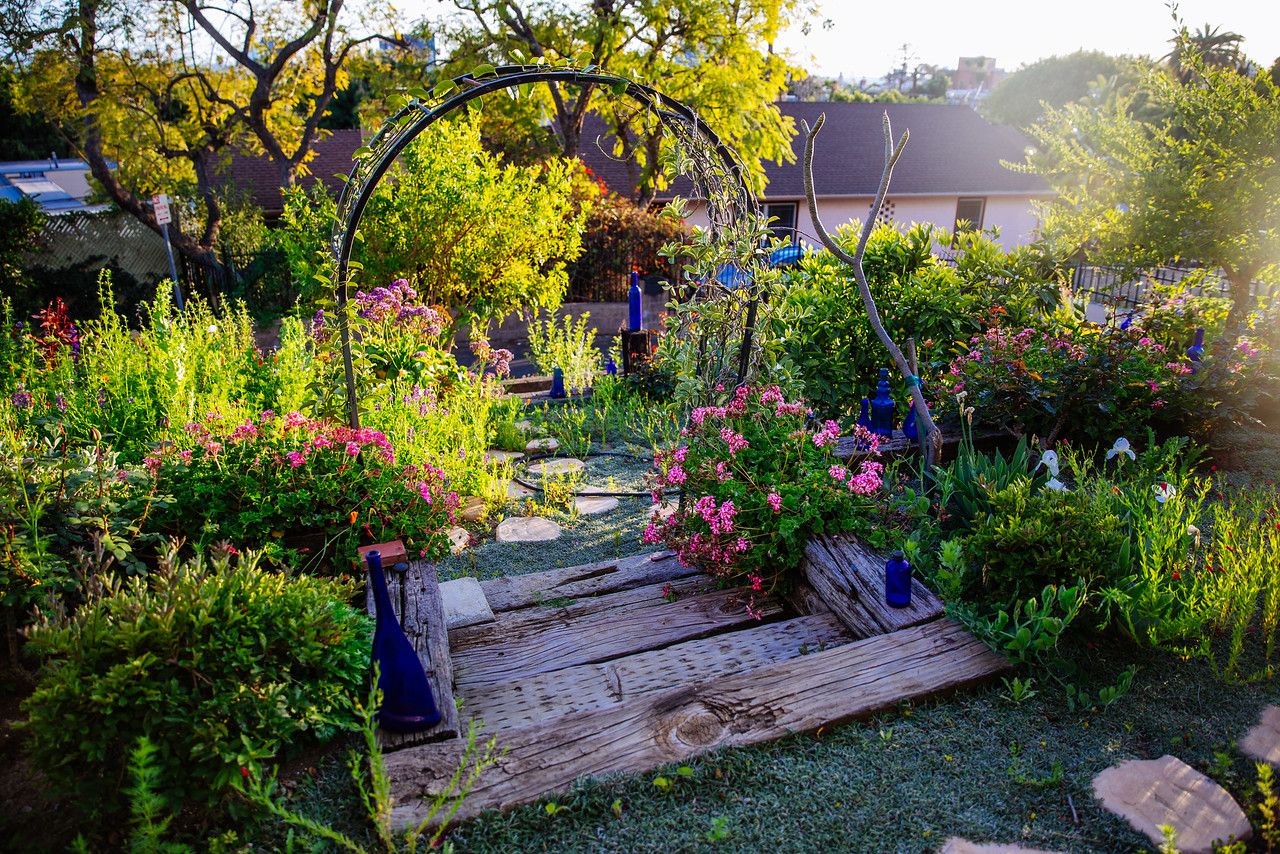 There's a resolute carpet of dymondia, poppies reseeding through railroad ties, rebar arbors, a few pendulous daturas — it's a rich detonation of spring.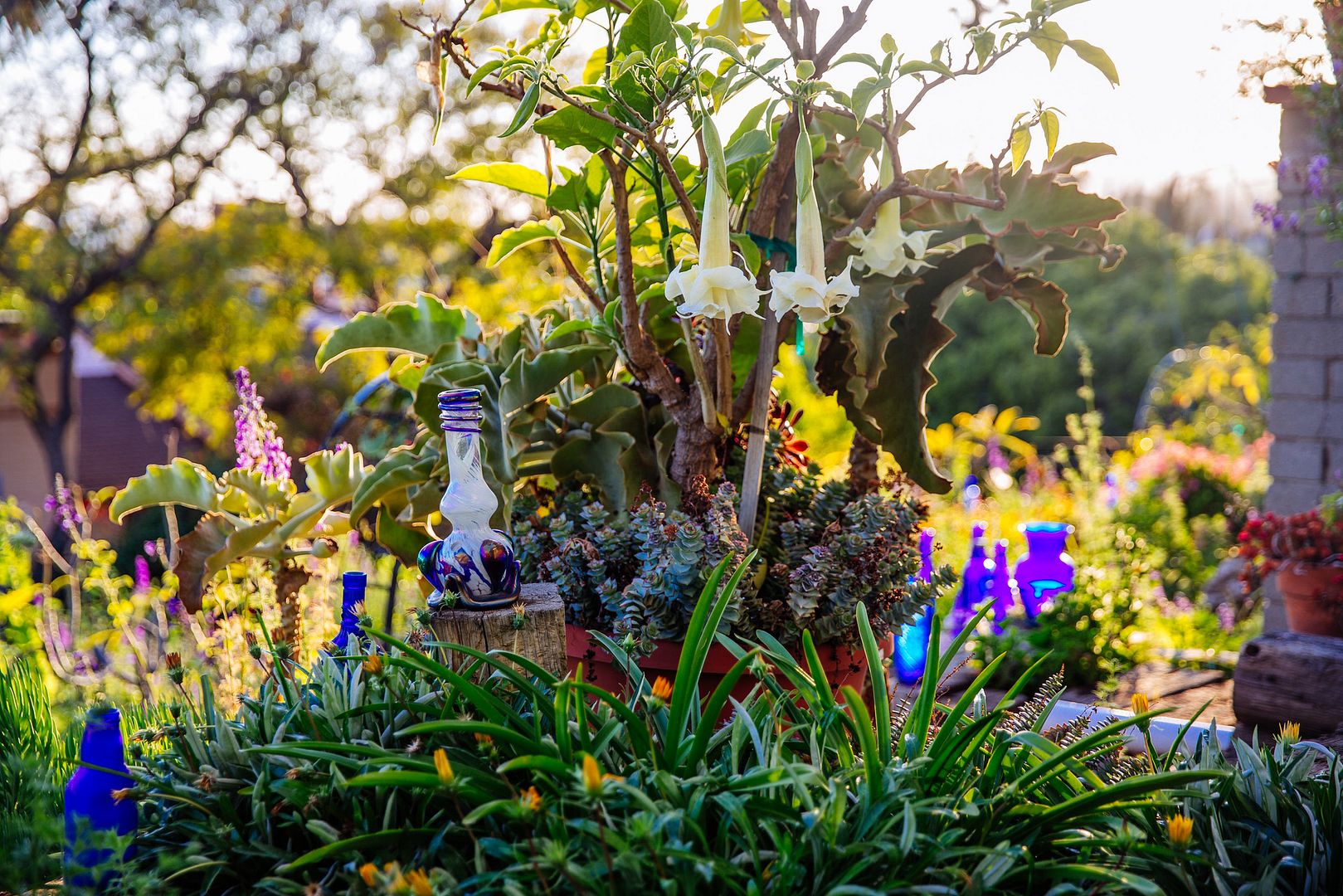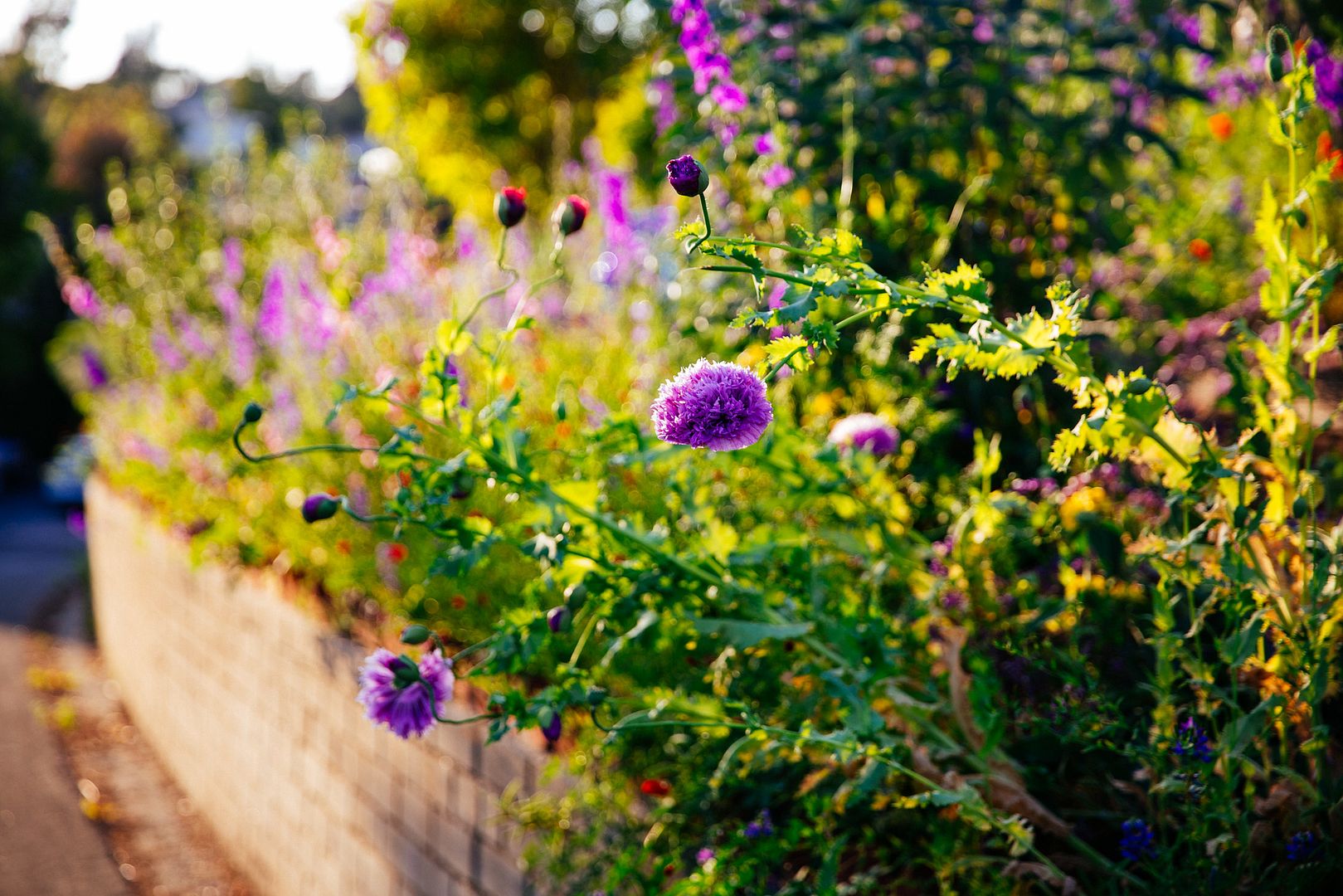 Someone has been generous with color and seed catalog purchases for years.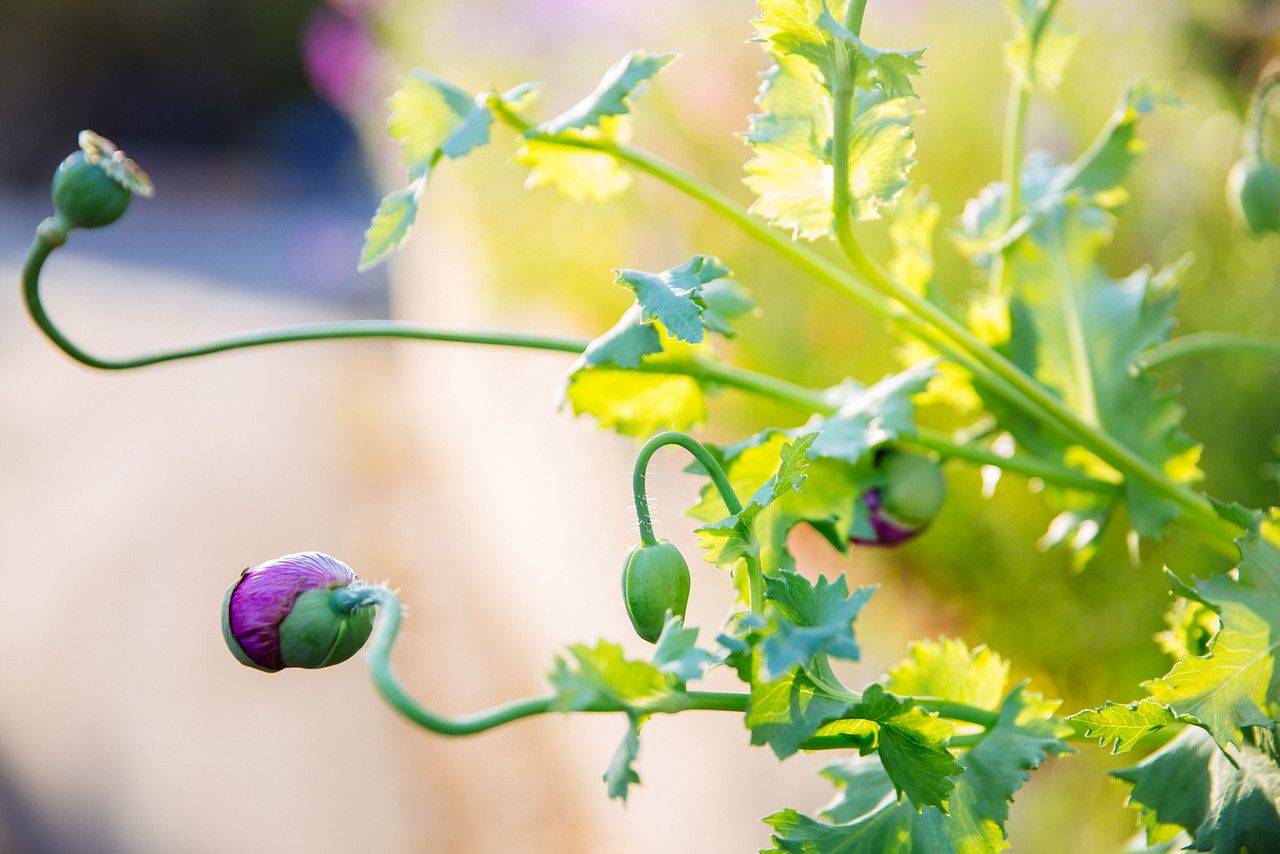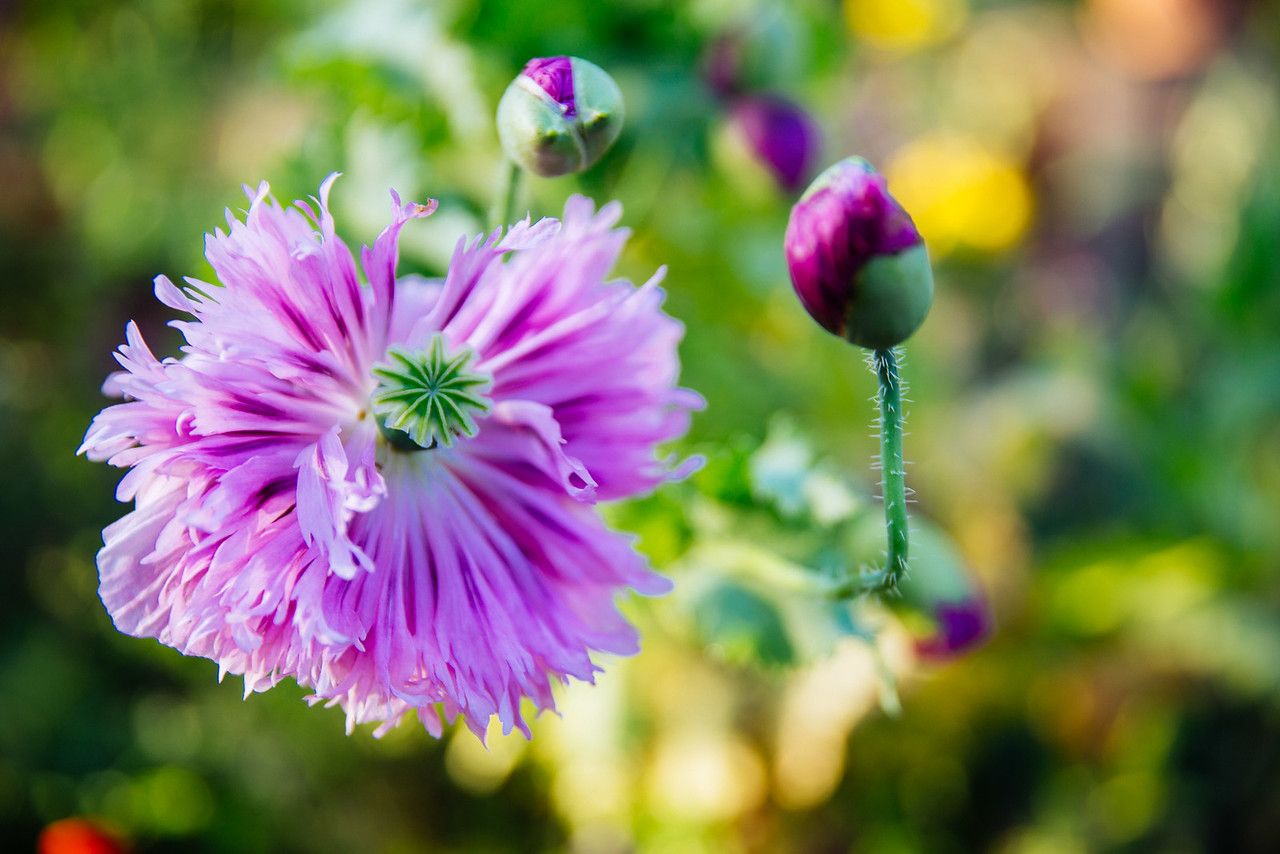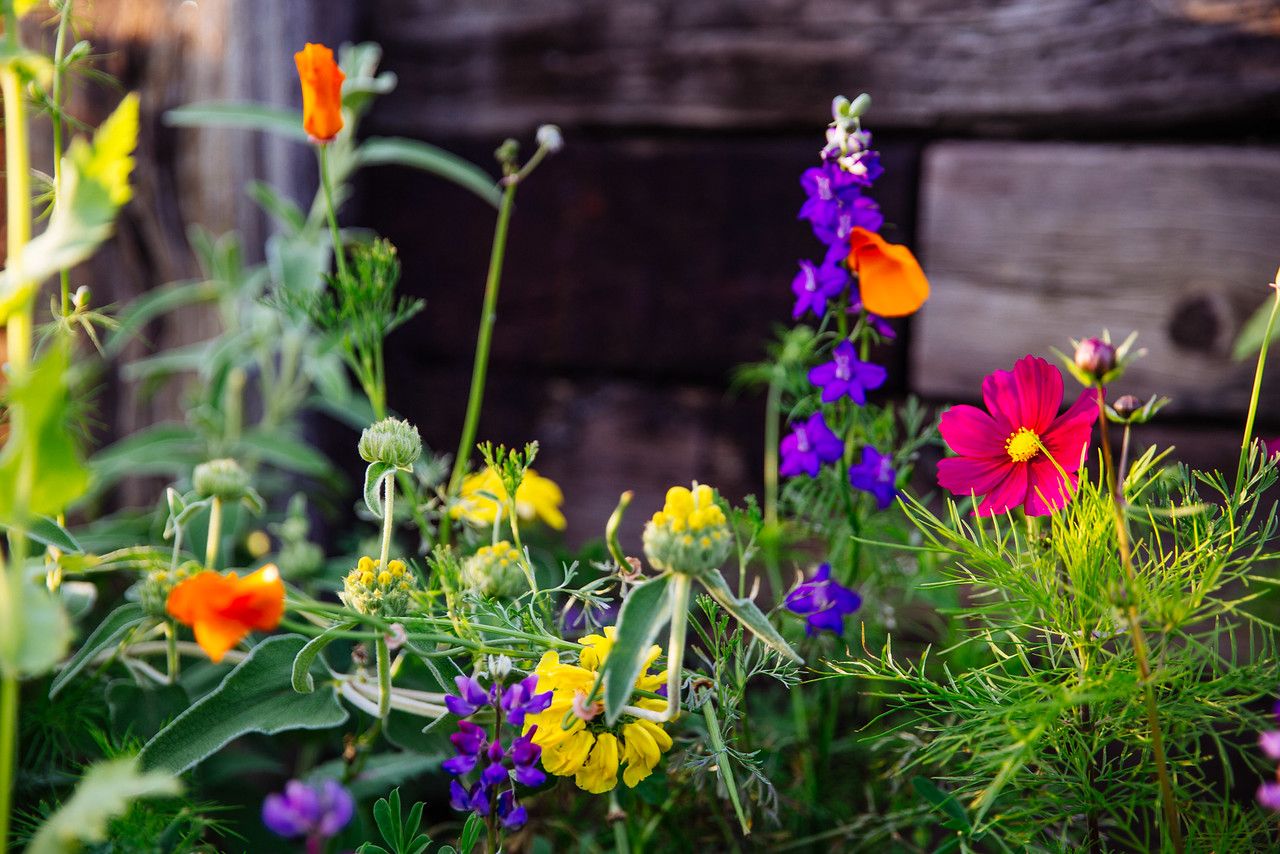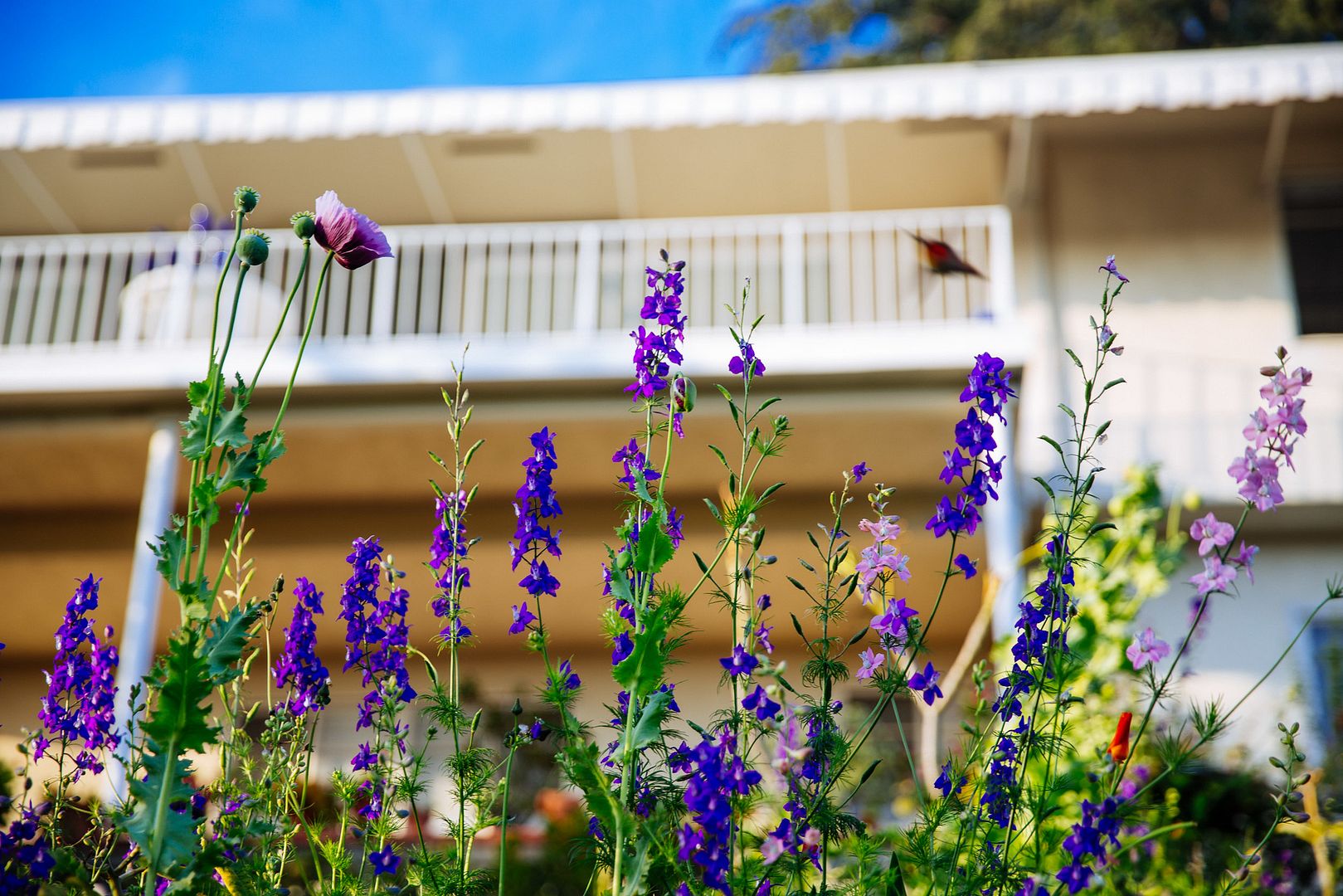 We photographed with Velvia 50 because that's what's necessary under quarantine. Bombastic saturation, irresponsible color fidelity, wild drunken cangiantismo.
We need this.
The delight of walking through a landscape with a camera at magic hour after so many days indoors simmering beans cannot be overstated.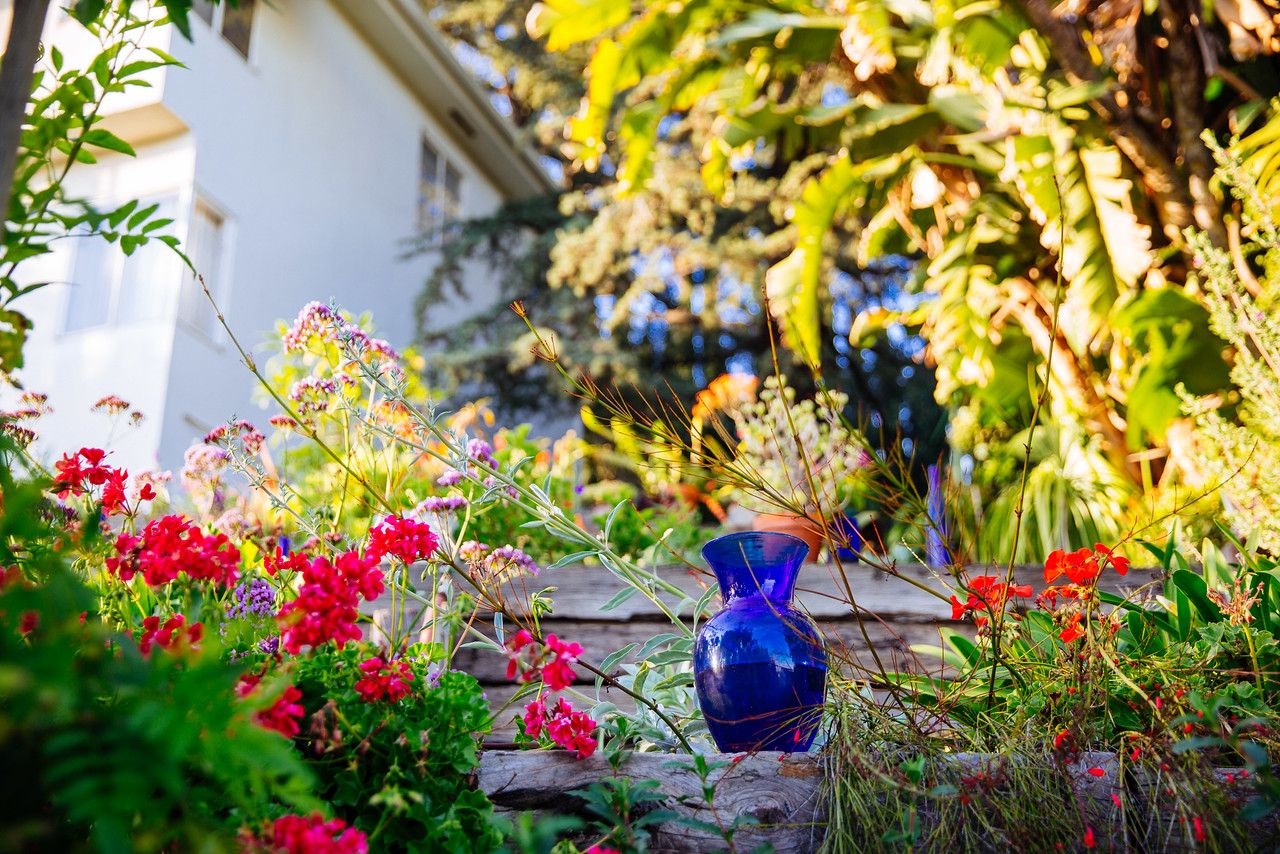 photos and italicized notes by MB Maher