November 2010, hosted by Carol at May Dreams Gardens. I've just scanned a few of the entries so far, but it's clear November is not at all dreary for many all over the world.
What I'm most excited about this November is finally seeing some blooms on the Ruby Grass, Melinus nerviglumis. Not nearly enough, which is an indicator of how much shade has crept into the formerly sunny back garden. This can be laid directly at the feet of Cotinus 'Grace.' A showdown is coming, and not a pleasant one for either of us, but necessary all the same.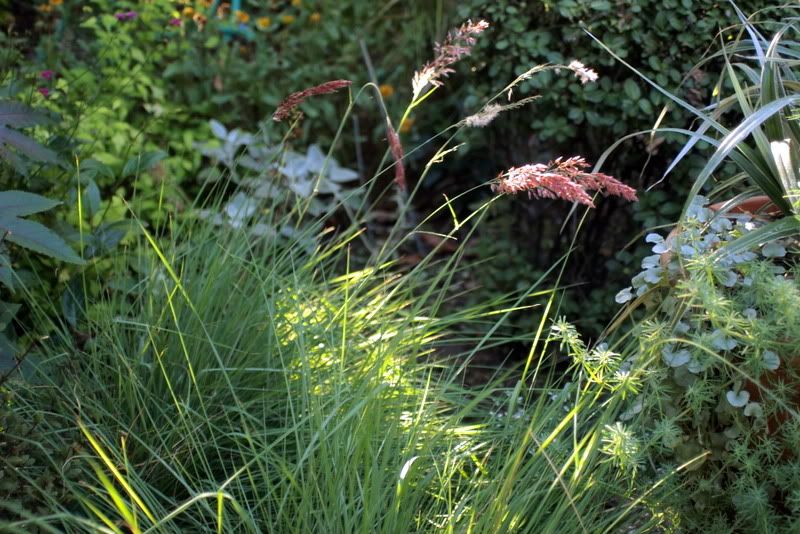 The ever-reliable 'Waverly' salvia.
Roses, brugmansia, thunbergia vines, anigozanthos, gomphrena, Salvia 'Purple Rain,' all are reblooming in the cool fall temps.
The front gravel garden has a pointillist effect continuing into November of small blooms spangled among the grasses and agaves. Bulbinella, limonium, species pelargoniums, and the prodigious yellow daisies of Coreopsis 'Full Moon.'
Thank you, Carol!