What I know about Yves Saint Laurent, the fashion designer, as opposed to his enormous, well-known cultural celebrity, is limited to sewing up some of his "rich peasant" and stunning Russian collection designs off of Vogue patterns in high school. Before collecting plants and obsessing over gardens, I collected fabrics and obsessed over….well, mostly fabrics really. I never made the jump to obsession with high fashion, though there was a short stint in dress-making and pattern-making school. But as it happened, Saint Laurent did something later in life that left even those clueless about haute couture forever in his debt. He bought the fabulous Jardin Marjorelle, where the pigment bleu Majorelle was born. If you've ever painted a garden wall or a fence, as I did, a vivid electric blue, knowingly or not, this garden in Morocco created by French painter Jacques Majorelle is the source of that gesture.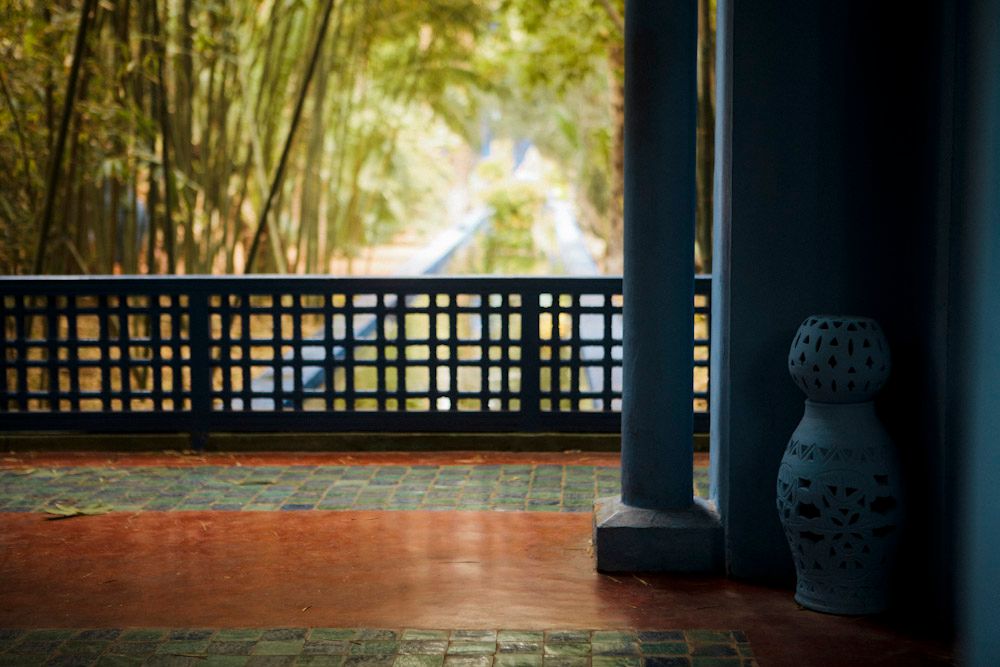 When I heard that photographer MB Maher was headed for North Africa, I made a special request that he photograph the Jardin Majorelle in Marrakesh, Morocco. For about 50 dirham, roughly $13.61 in US dollars, the Jardin Majorelle is open to everyone year round.
Boy, do I owe Maher for this one.