Three leeks isn't many. All will be grilled and consumed in one night.
Realistically, I'll probably end up watching them flower and set seed.
(The flower color may not be as fine as Allium 'Globemaster,' but the leeks are a lot cheaper.)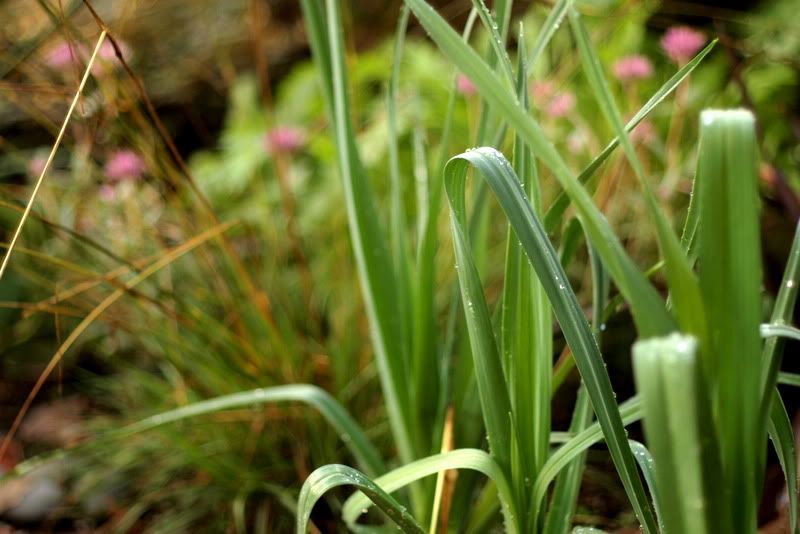 I've been slow, stubbornly slow to grow a few edibles in the garden. Having a magpie ornamental plant collector at the helm is challenge enough for this garden.
But winter in zone 10 offers that rare opportunity, an almost brainless season in which to grow vegetables. Cool-season vegetables only, of course. Lettuce, spinach, peas, et cetera. This fall, I stingily gave up a few inches of winter's bare ground to the leeks and mustard, more to reassure myself that I can be flexible.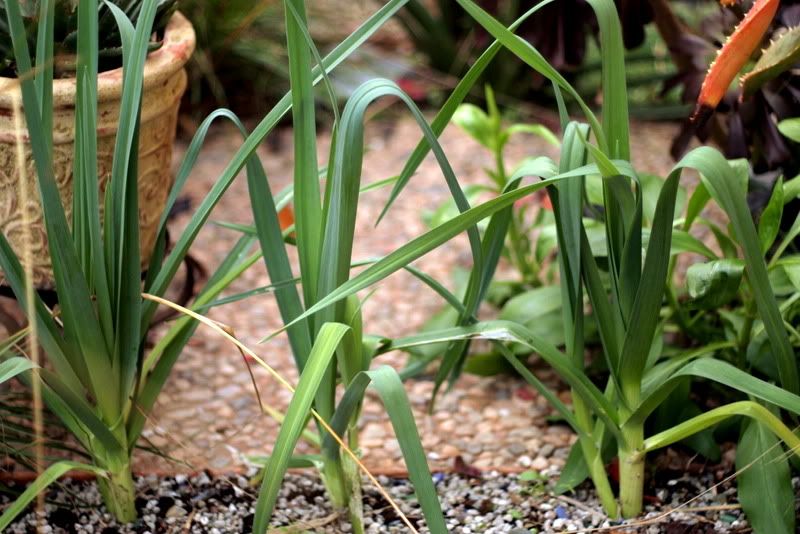 I admit, the leeks are seductively beautiful. Not a speck of insect damage. (I have no fight in me against insects. They win, I lose. End of story.)
And the fall-planted mizuna has been a happy pig in all this rain. The pink flower is from a gomphrena, not chives.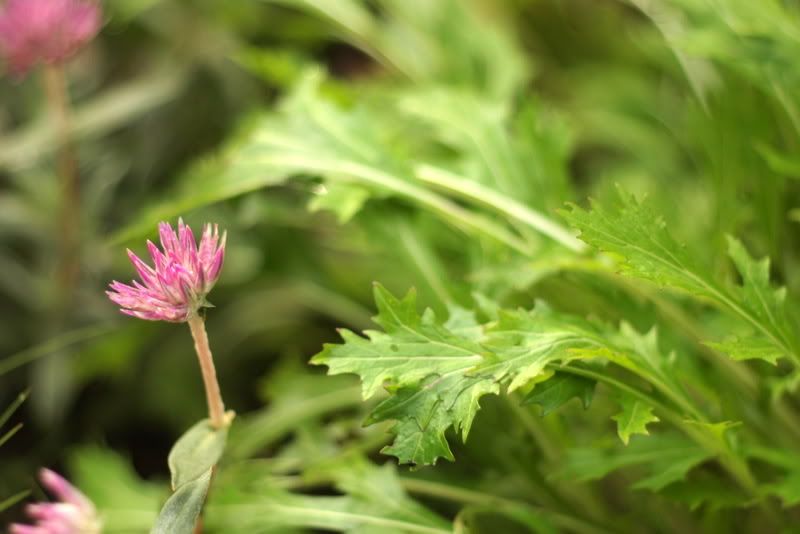 This doesn't mean there will be zucchinis in the garden this summer. My mom's little garden has summer vegetables covered. But I do have seed for an amazing climbing Italian summer squash that I can't wait to swag through the pergola, Trombetta di Albenga from Renee's Garden. It bears the most bizarrely wonderful, meerschaum pipe-shaped squash. Which, realistically, I probably won't eat either.