Sedum rupestre 'Angelina' is almost unforgivably easy. But when something fast and aggressive is needed for experimenting with planting some concrete columns, there's no better choice. Besides, three big handfuls could be taken from the mother plant without the garden looking disturbed at all.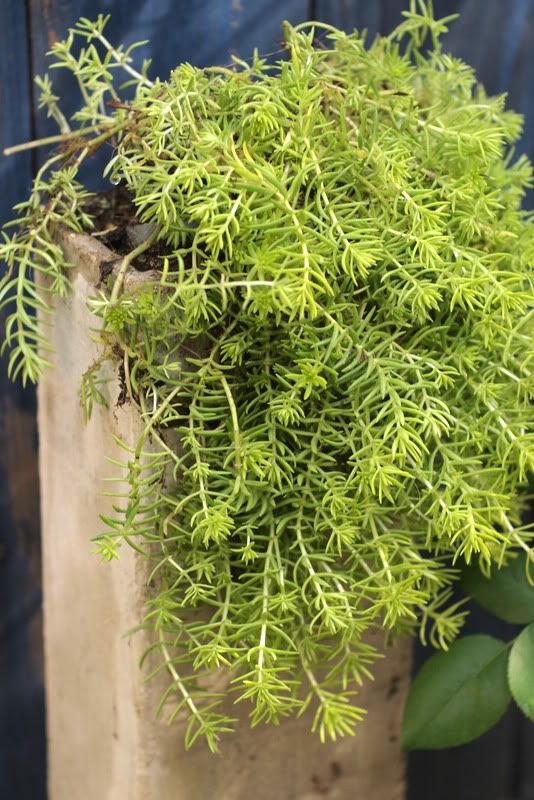 These three 100-year-old concrete columns were pulled out of the gas fireplace flue when making repairs for a new heater and have been lying around the past month. Very intriguing.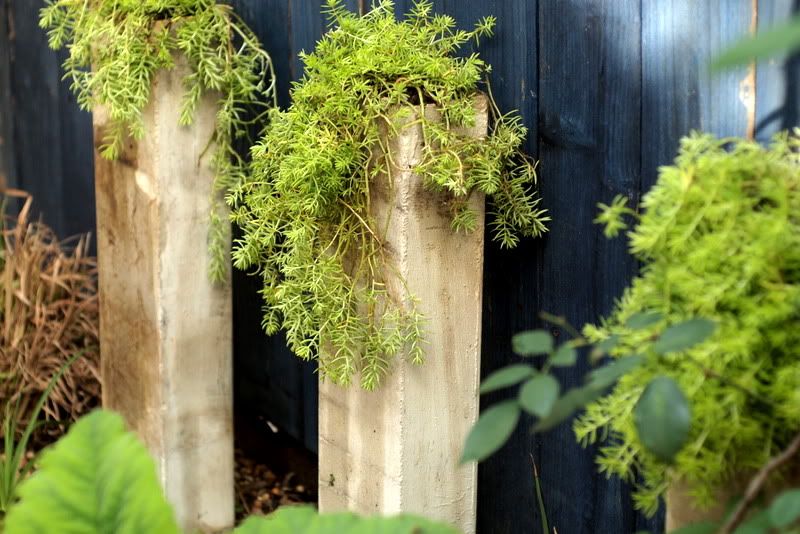 The columns are narrow and hollow, so what to use to hold some soil? The reusable shopping bags have a "woolly pockets" look about them, so I cut some bags apart, made little informal pockets, filled them with soil, then stuffed them tight inside the columns so they don't slip down.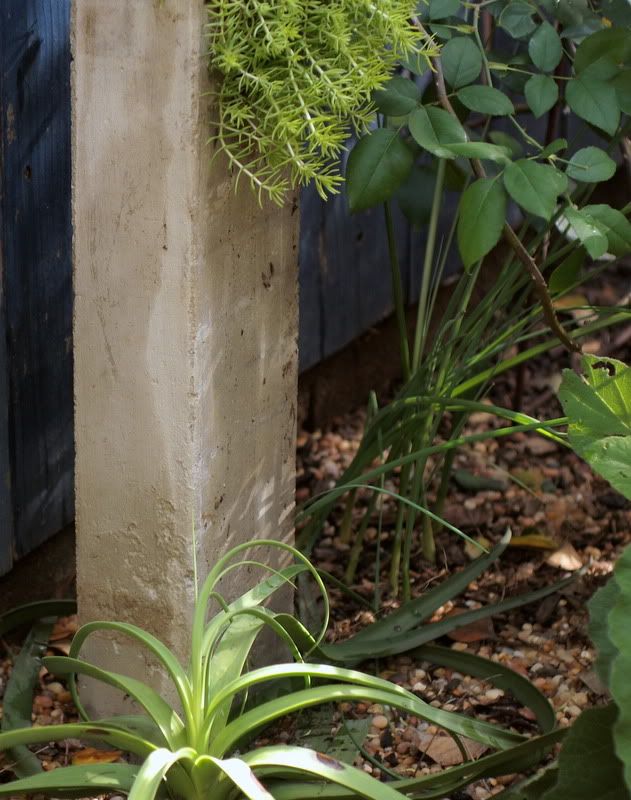 This narrow strip against the eastern fence holds the rose 'Bouqet d'Or,' some Miscanthus 'Gold Bar,' Agave bracteosa, Salvia broussonetii, and other disjointed odds and ends. I'm not quite sure if the columns will stay here permanently, but I'm interested in finding out how the home-grown "woolly pockets" experiment turns out.
And I'm counting on 'Angelina' to do her part and live up to her easy, fun-loving reputation.