The couch was occupied by a lower back temporarily refusing to face another day, so the person attached to the lower back had on the TV to ease the situation.
(Not my lower back, still capable of a good dig this spring.)
Playing on the TV was the movie from which I'm paraphrasing, Scorcese's Mean Streets:
You don't make up for your sins in church. You do it in the garden…The rest is bullshit and you know it.
(The movie where I fell in love with Harvey Keitel while the whole world fell in love with DeNiro.)
Segue to Geranium maderense 'Alba,' still standing after enduring 50 mph winds in last weekend's storm.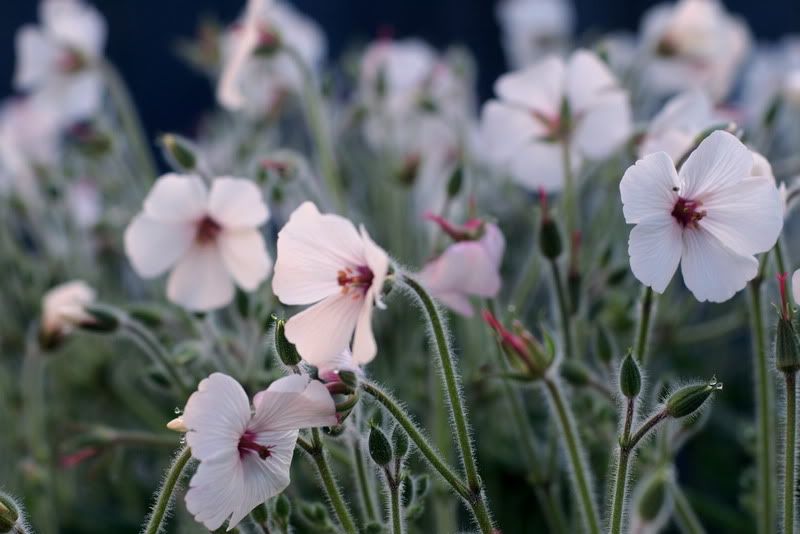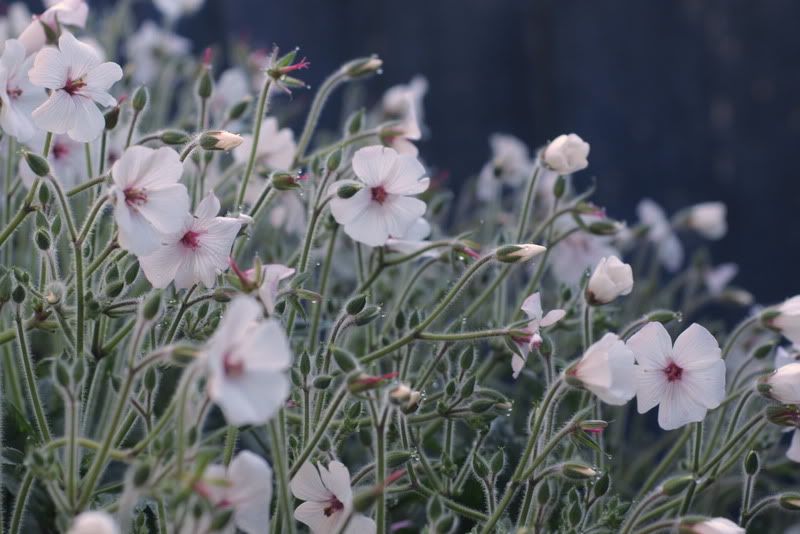 Off to the San Francisco Flower & Garden Show for a couple days.
Very murky opening sequence to Mean Streets.