Yes, I finally succumbed to the newest incarnation of the paddle plant/flapjacks plant, Kalanchoe thyrsiflora, a flashy variegated variety that's actually a cultivar of
K. luciae. I first saw this succulent a few months ago, in January, at the Terra Sol Garden Center in Goleta, California. San Marcos Growers details its history here.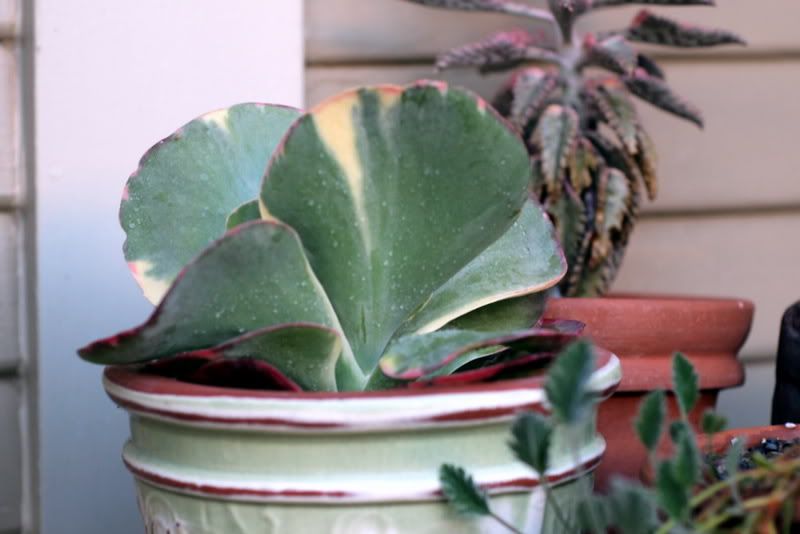 I attended a small, local, underwhelming garden show recently and found myself in the astonishingly unique position of not wanting anything they had for sale.
If I left a garden show empty-handed, I fear my head would explode before I made it back to the car. The kalanchoe was reasonably priced in a 4-inch pot, so home it came.