There's no space in the garden for this wonderful santolina currently, so pots it is.
Rationale No. 1: Best to be prepared in case a plant in the garden should…die… (and open up a spot for one or both).
Rationale No. 2: Even with no space available, I couldn't pass them up. They're not often offered for sale.
Rationale No. 3: Wonderful used as vegetative punctuation marks, in or out of containers.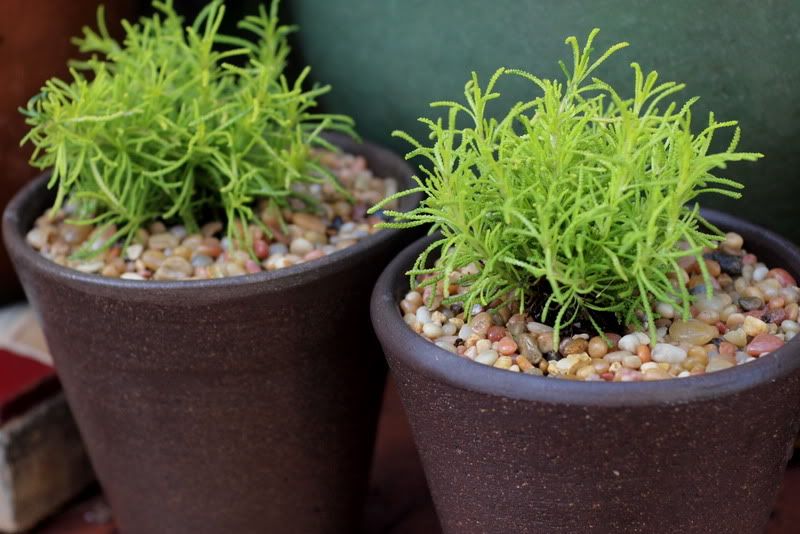 Rationale No. 4: A chartreuse, drought-tolerant subshrub is a rare thing.
Rationale No. 5: Clipping small plants, unlike hedges, is incredibly soothing, especially fragrant ones.
Rationale No. 6. They are chartreuse. Wrote that already.
Rationale No. 7. When they plump up a bit, there could conceivably be a spot available somewhere amongst these succulents and blue oat grass, Helictotrichon sempervirens. I'd love to see it against that grass. Hits the same note as the 'Angelina' sedum, but rotund instead of a mat.
That about sums it up.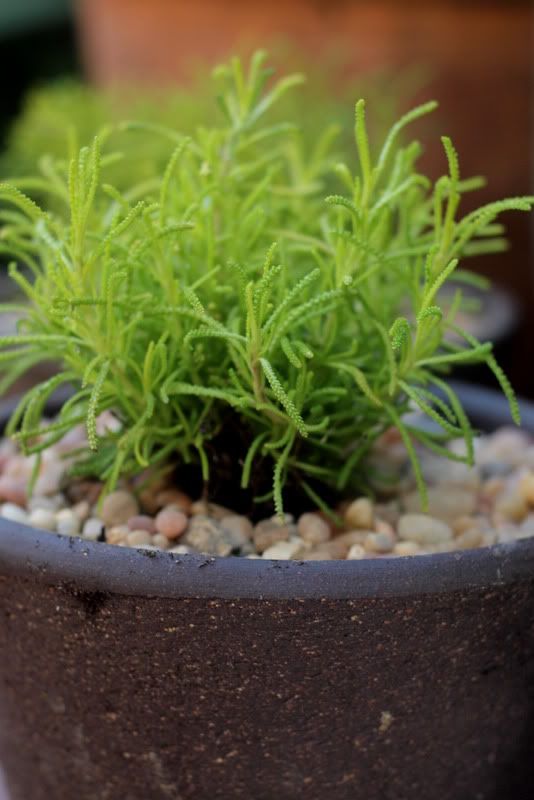 Did I mention because they're chartreuse?