After maligning the San Marzano tomato in my last post, an update seems in order.
Following a thorough and deep watering, the vine may not have tomato blight or cucumber mosaic virus or whatever ailments a tomato succumbs to. My mom may have simply neglected to water deeply. Time will tell. In the meantime, a few green ones were picked and ripened in the kitchen for a few days.
MB Maher did the photographic honors and insists the tomato taste test turned into a pretty peppy party, if not an alliterative disaster.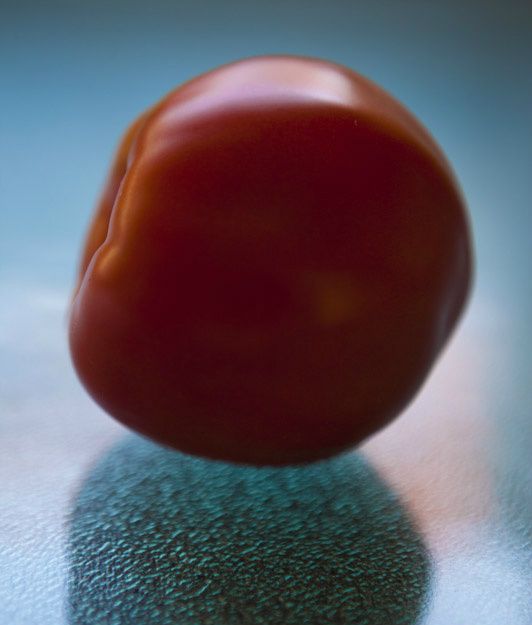 Bred for sauces rather than for eating fresh, San Marzanos typically have fewer seeds and are meatier, less juicy.
Indeed, not a drop of tomato juice was spilled.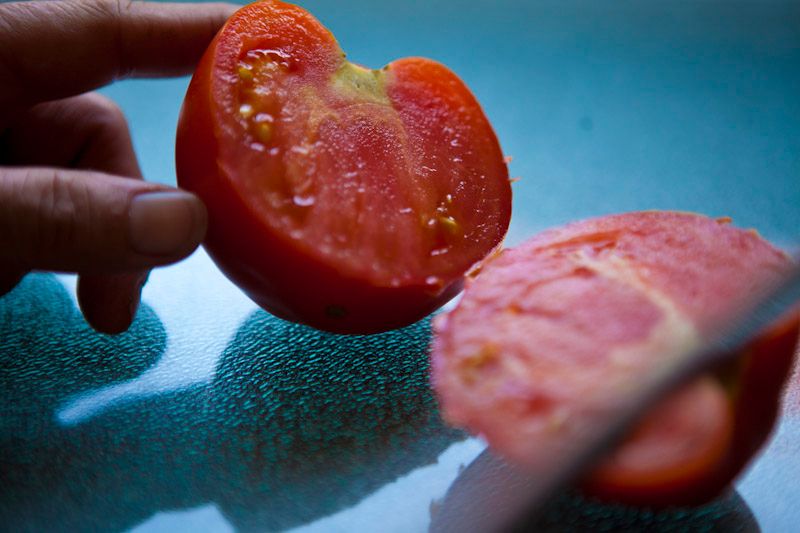 Some devotees of the San Marzano tomato claim that its unique flavor cannot truly be replicated outside of its native volcanic soil near the village of San Marzano in the shadow of Mount Vesuvius.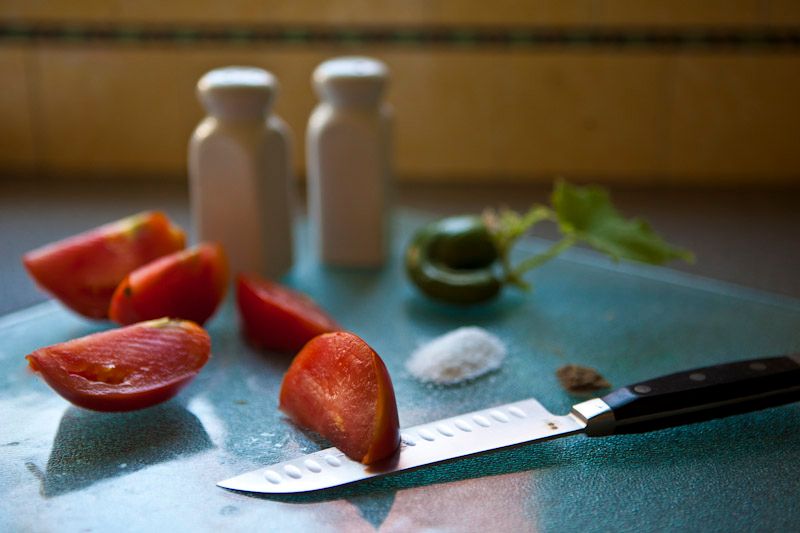 With no basis for comparison, and not having been blessed with the most refined palate, yet even I noticed the unmistakably sweet rather than typically acidic tomato taste. However, the round shape is atypical compared to photo references of the San Marzano, which shows a more elongated, cylindrical shape. Also famed for being easy to peel, I completely forgot to do a peel test and ate every last slice.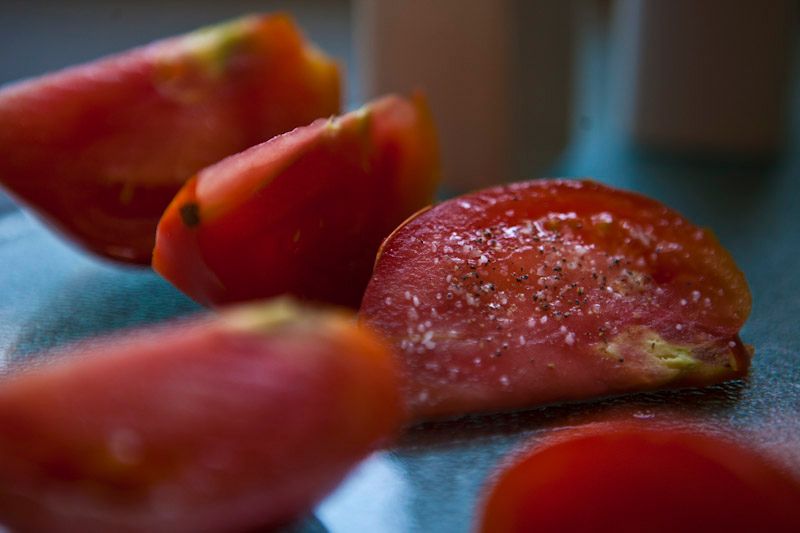 If the rest of the crop makes it, there will be sauce!