No use in dancing around the fact that my Bloom Day posts can be a bit repetitive. Seems it's the same cast of characters every month.
But if you're in zone 10 and lack the space for big herbaceous drifts but still looking for months of bloom, you can't go wrong with any of the following.
The dahlia I posted on earlier in the week, 'Chat Noir,' livens up the roster this month, nestling up to silvery Athanasia acerosa.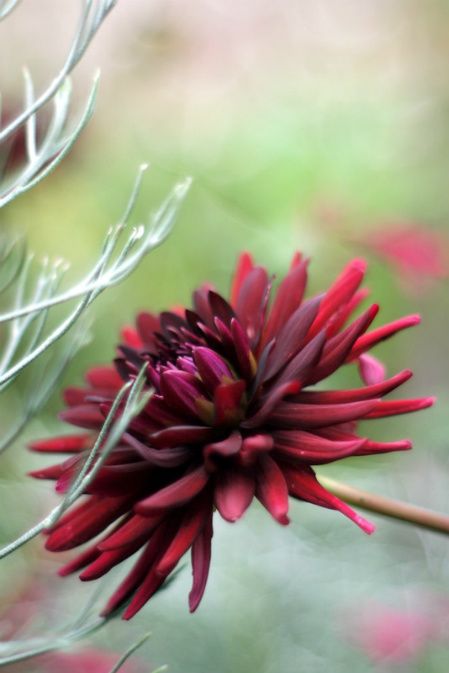 And I've probably mentioned only about a zillion times that many, if not most, perennials cannot abide zone 10 conditions, but demand the dormancy of a cold winter. So when one bucks this requirement, like Persicaria amplexicaulis, it becomes my hero. Annuals would be a safer bet in this zone, but no annual has this kind of presence, in my book. Except for maybe the flowering tobaccos.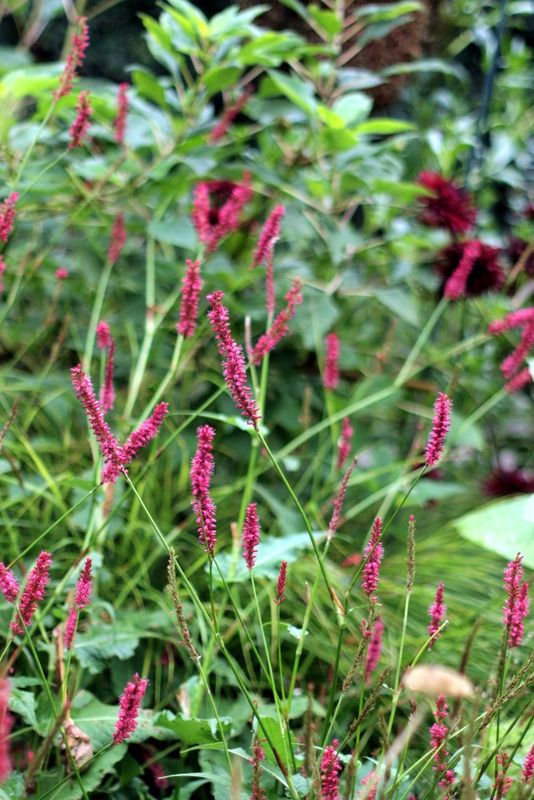 I'm still waiting on Nicotiana mutabilis to erupt into bloom, the one with the big paddle leaves, seen here with Gaura lindheimeri, a summer-long gift to the bees.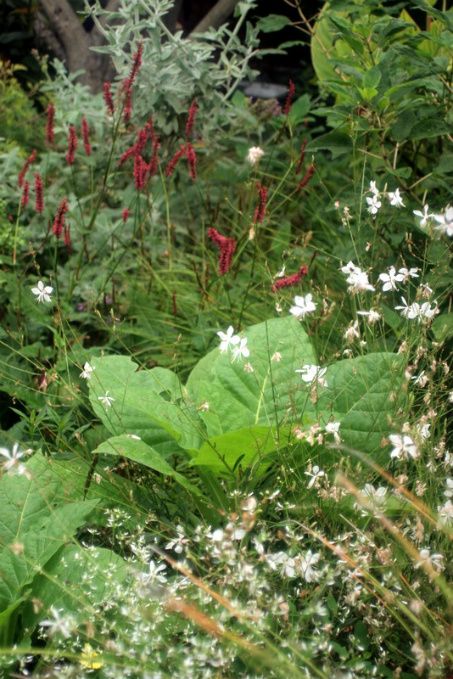 I've already started fall planting, thinning out the cannas, adding compost and deep watering the fall/winter-blooming salvias.
Salvia 'Wendy's Wish.'
The bloom trusses on Echium gentianoides 'Tajinaste' are getting smaller late in the season, but when you're this shade of blue, size doesn't matter.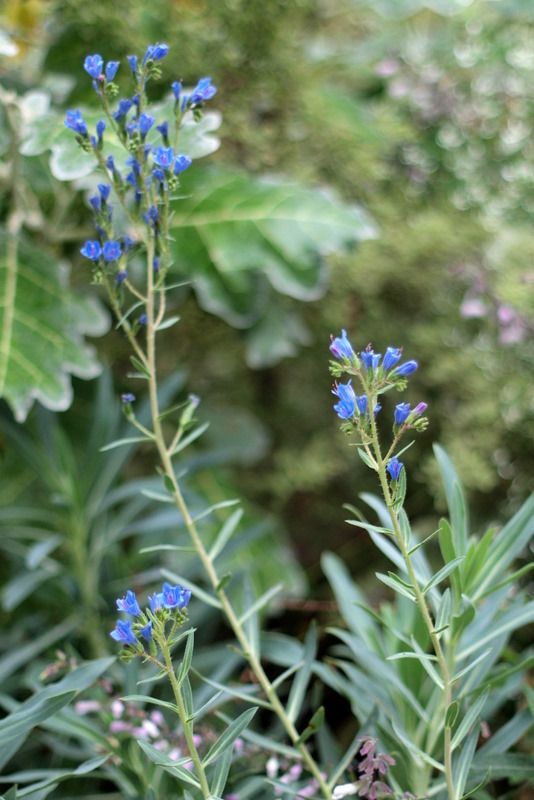 Amicia zygomeris. Initially thrilled but now slightly alarmed at the robust vigor of this pea family member. What a towering, kooky presence.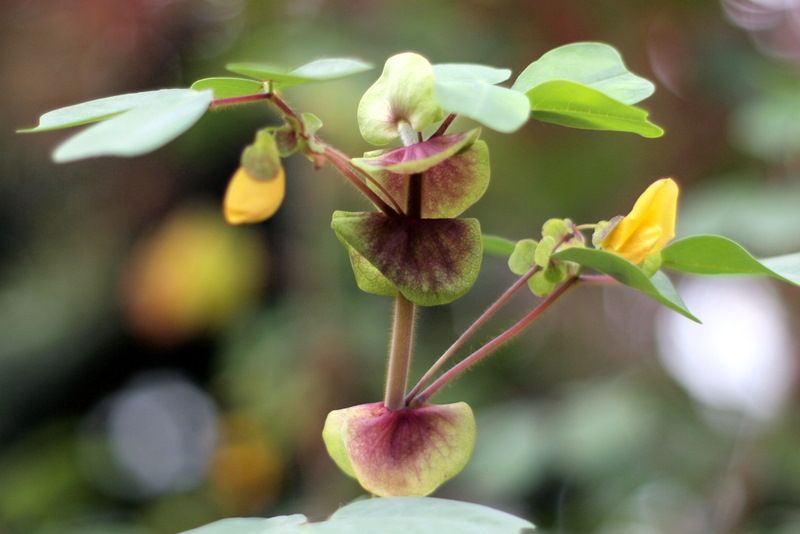 Crithmum maritimum. I wouldn't mind a maritimum garden. Crithmum and Crambe maritimum maritima, for starters.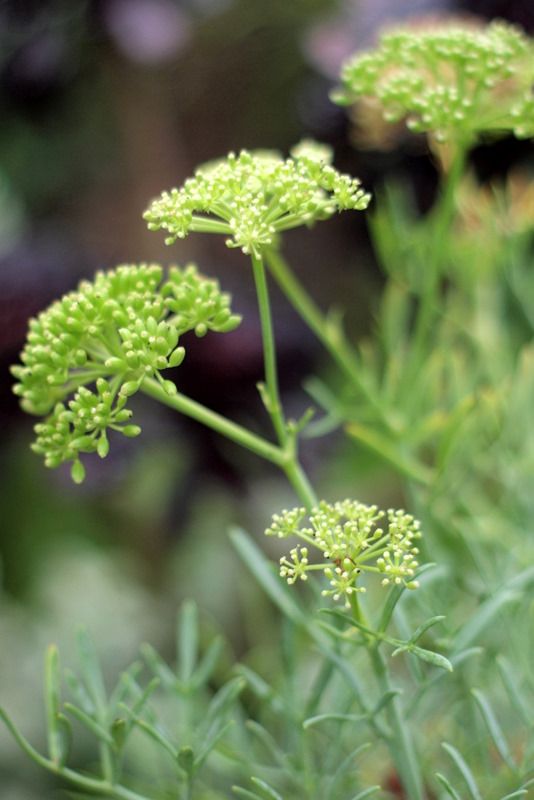 Coreopsis 'Full Moon.' The Euphorbia 'Diamond Frost' overwinters in zone 10 so clouds of it engulf everything by September.
This euphorbia supposedly doesn't reseed, but I don't remember ever planting this much.
Agastache 'Purple Haze' putting up a brave fight but was seriously overwhelmed by its neighbors this summer.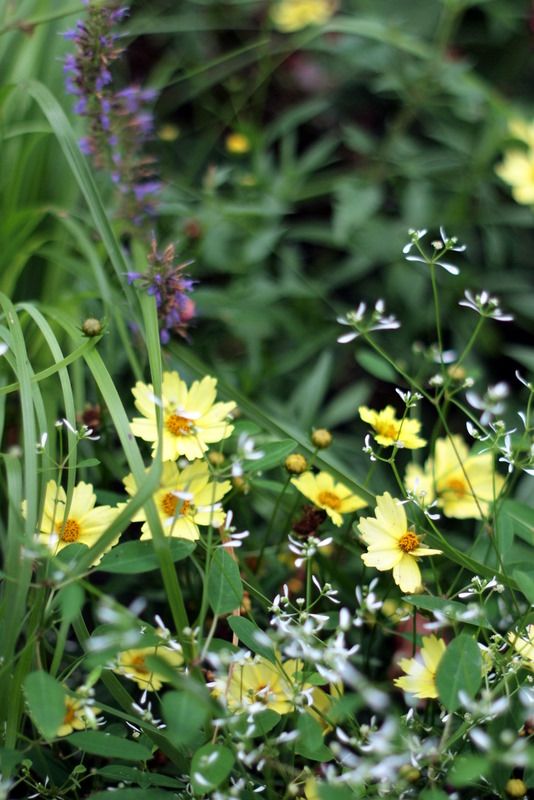 Salvia chiapensis and Mirabilis jalapa 'Limelight,' which wildly self-sows.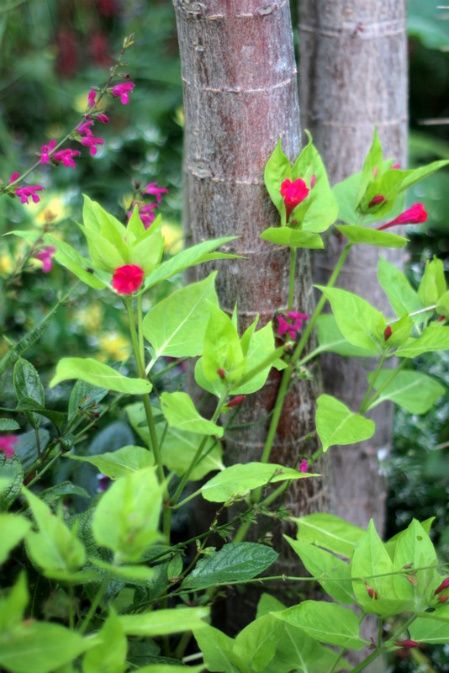 Salvia 'Waverly' is the mainstay for our year-round hummingbirds.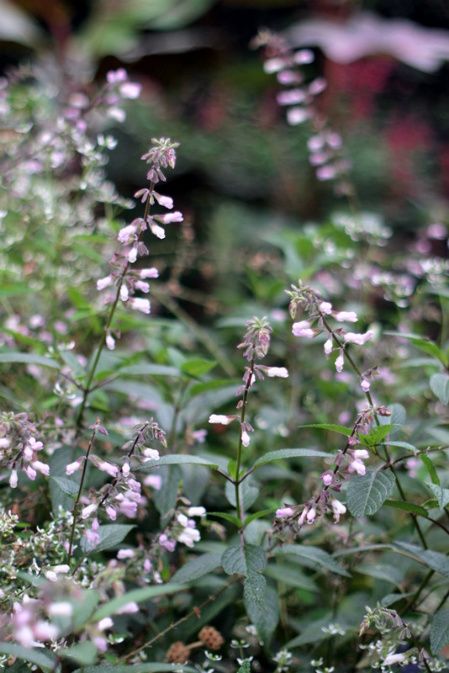 Teucrium 'Fairy Dust'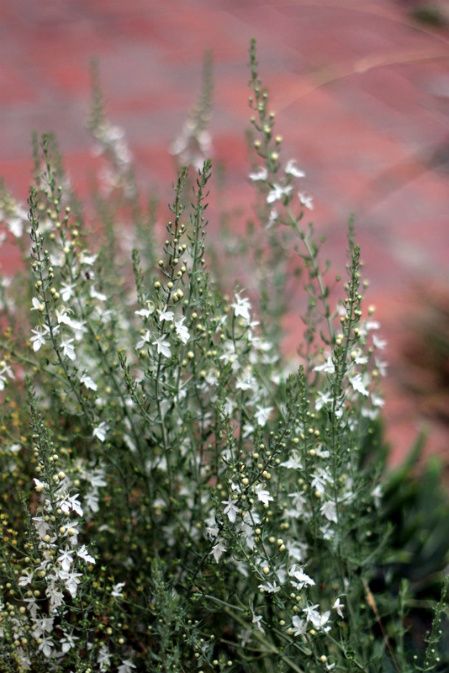 The faded blooms of Anigozanthos 'Yellow Gem,' at least seven months' old.
Contrasted with the vivid colors of a new bloom stalk.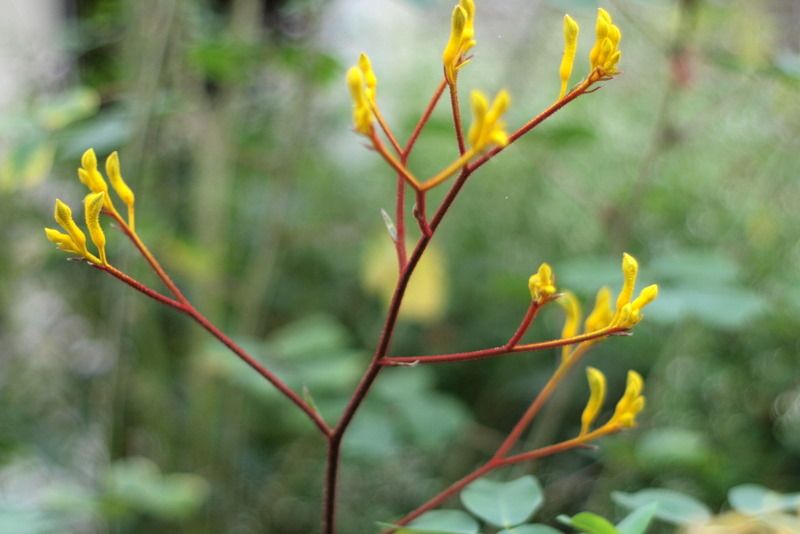 Russelia equisetiformis, a plant that just has to spill from a height.
Leycesteria formosa 'Golden Lanterns'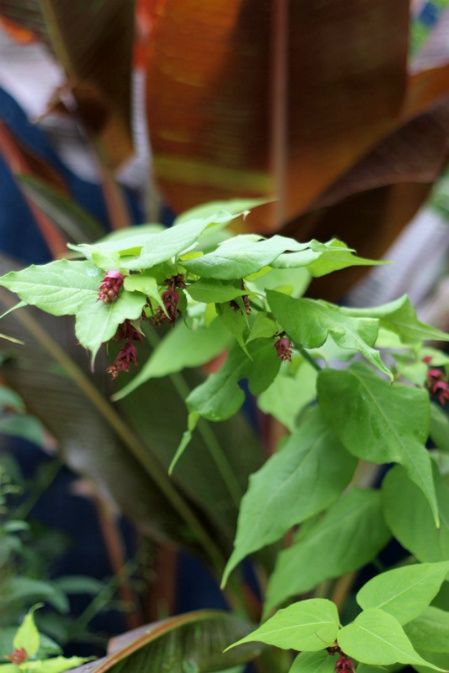 'Fireworks' gomphrena getting a late start from having to elbow its way out of the pack.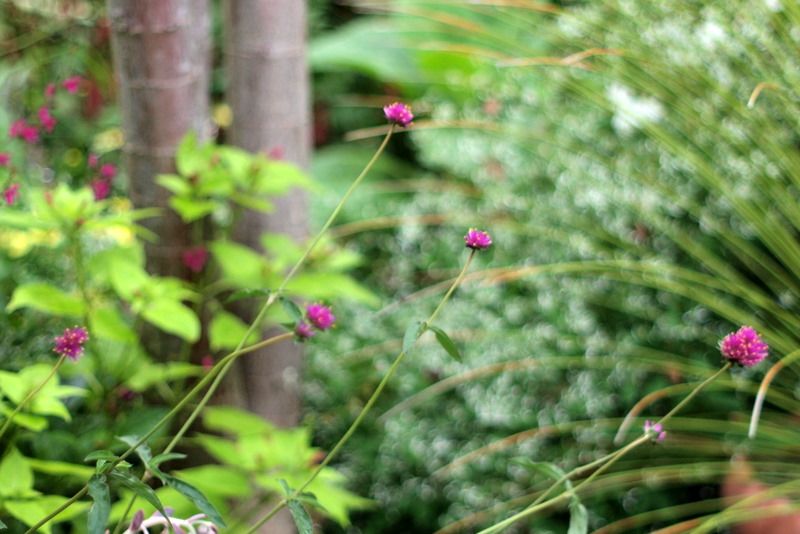 Salvia canariensis reblooming in fall. Reminds me of a giant oregano.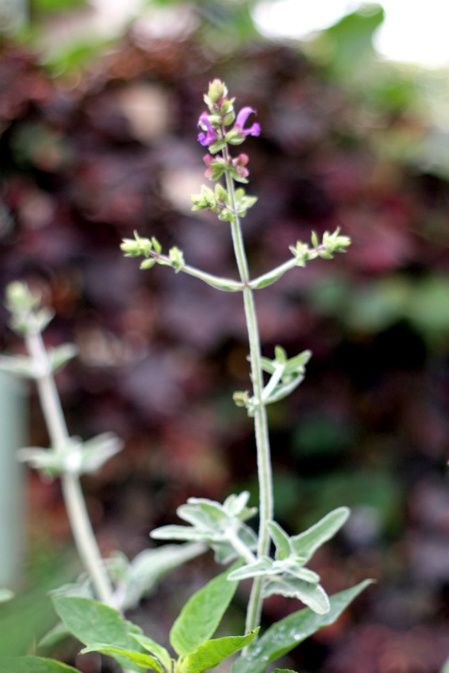 Limonium peregrinum
Rose 'Bouquet d'Or' beginning her fall encore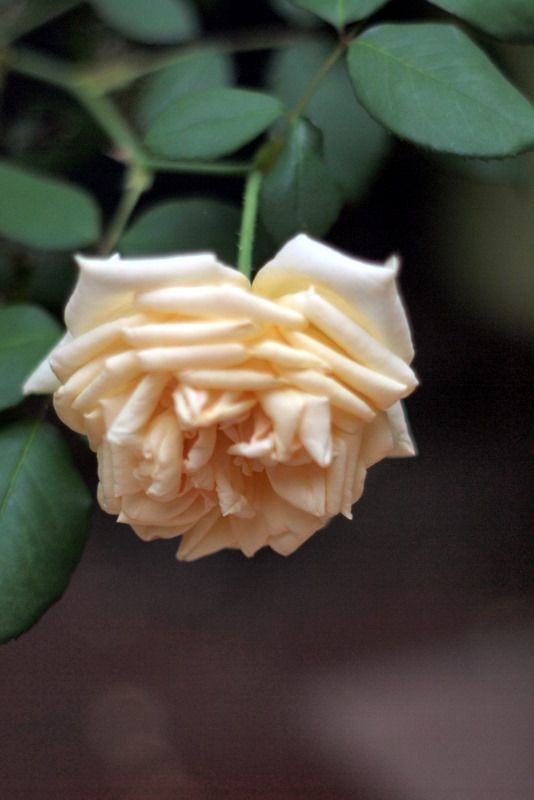 As always, warm thanks to May Dreams Gardens for this Bloom Day.