I just noticed today that seedpods had formed on the little manihot tree. M. grahamii is hardier (zone 7b-10) than M. esculenta, which is grown for its starchy, edible tubers, with a possible future in biofuel.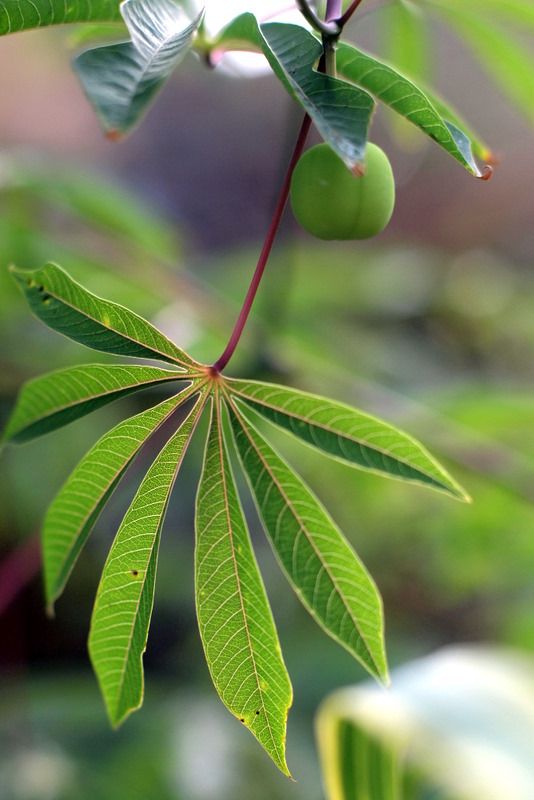 The Melianthus 'Purple Haze' is gaining size, but hopefully not too much. I want to believe its reputation for relative compactness. As luck would have it, the only available spot for this honeybush was adjacent to the golden-leaved plumbago, and the two play very well together. I'm sure I bought the plumbago under the cultivar name 'My Love.' (Or was it 'Palmgold'?) In any case, I've incorrectly identified it on the blog as Ceratostigma plumbaginoides, when it is in fact Ceratostigma willmottianum.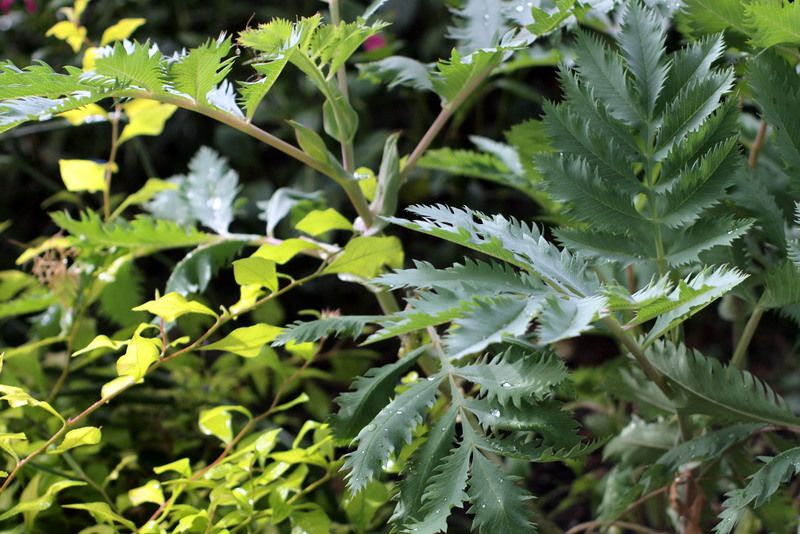 Grevillea 'Superb' was cut back fairly hard midsummer to keep its sprawl off a sideritis. It seems to be responding to this coaching with more cooperative, upright growth.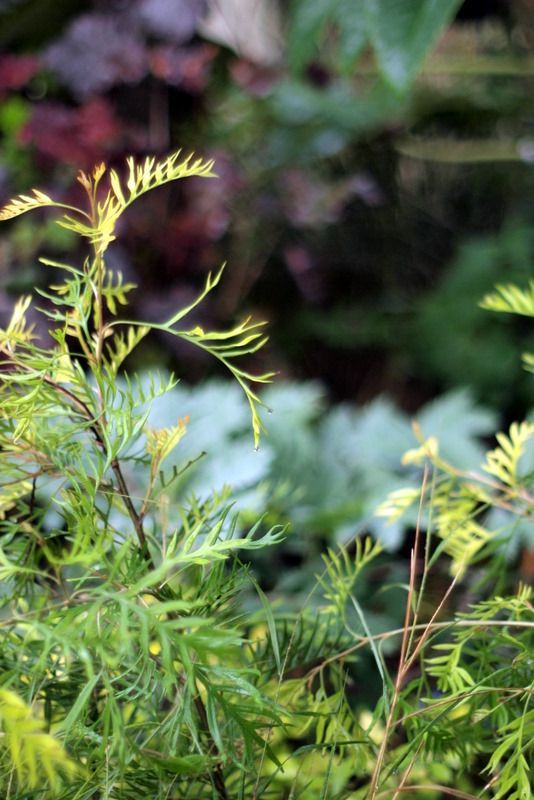 Canna 'Intrigue.' Slatey grey/eggplant purple tones against the redder leaves of Euphorbia cotinifolia tree in the background.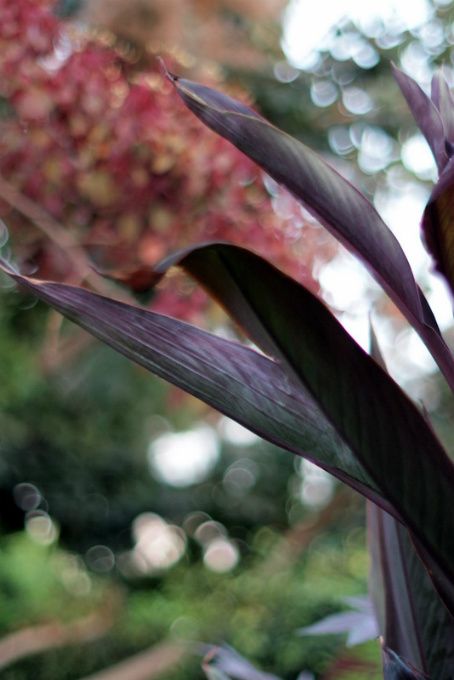 It's good to see the trailing Crassula sarmentosa stretching out again and blooming in the cooler fall temps.
Pelargonium 'Splendide' is just about bloomed about, but its leaves are…well, simply splendid, in and of themselves.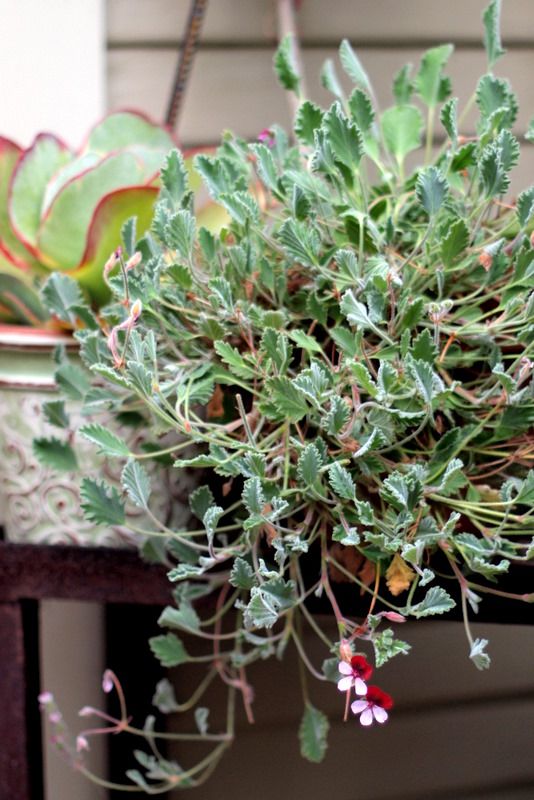 Pam at Digging hosts the Foliage Follow-Up the 16th of every month, the day after the hortgasm that is Bloom Day. Grab your camera and document the extraordinary beauty in leaves.