I was up early with the possums this morning after Christmas.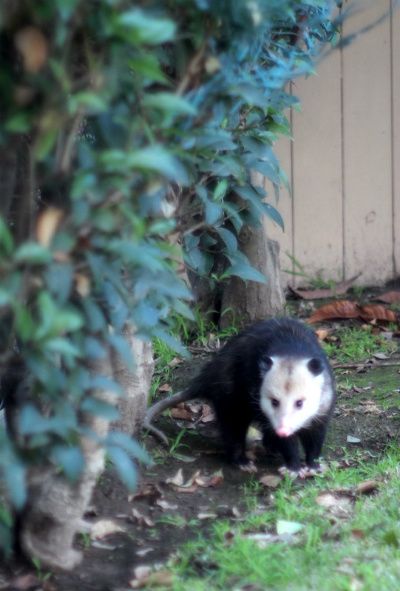 Seconds before we startled each other, my attentions had been directed at the Euphorbia milii, or Crown of Thorns, on the other side of the hedge.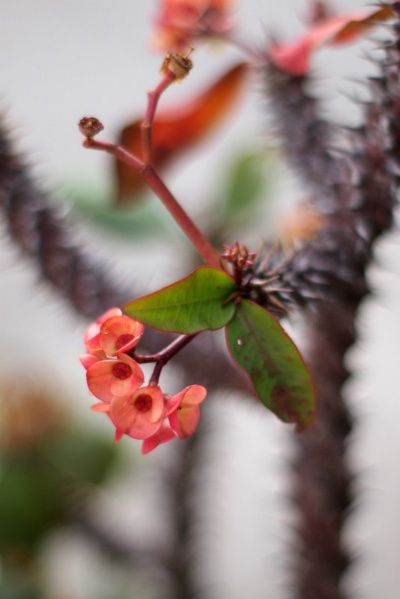 A couple neighbors have outlined their front lawns and walkways with extensive potted collections of this euphorbia. An interesting choice for a collection.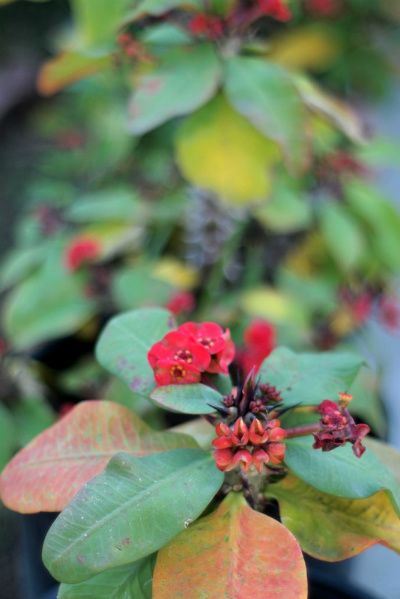 Apart from the very scary thorns, I suppose I can see the attraction. Tough, drought tolerant. Blooms in an array of colors.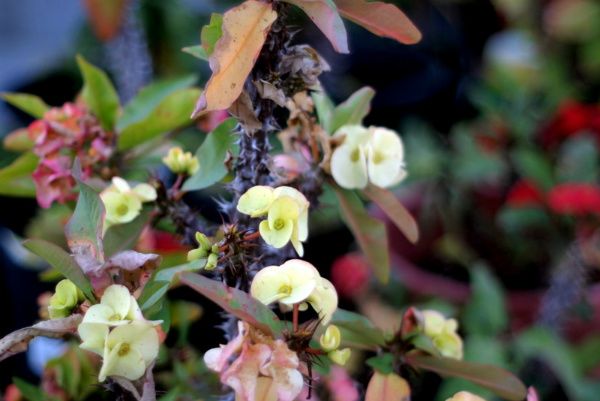 What really had me up early, prowling the still-drowsy neighborhood like my possum friend, was another euphorbia, the large poinsettia trees a couple streets over.
There's a rare, concentrated mood in a neighborhood just after a holiday, just beginning to dissolve away until it rebuilds next year, but still palpable, especially before sunrise. Most days, it's anyone's guess what occupies my neighbors' hearts and minds. The possible range of concerns is too vast to fathom. Whether we're happy, sad, or indifferent to the winter holidays, they have the unique ability to narrow that range for a brief time, and that overlap of shared concerns can be very warming indeed.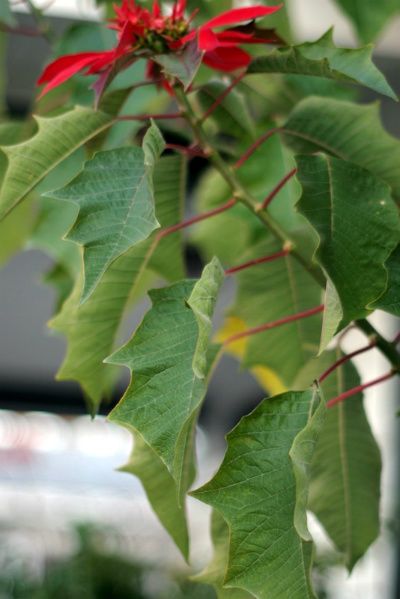 Think of these poinsettias as visual "hair of the dog" for the holidays.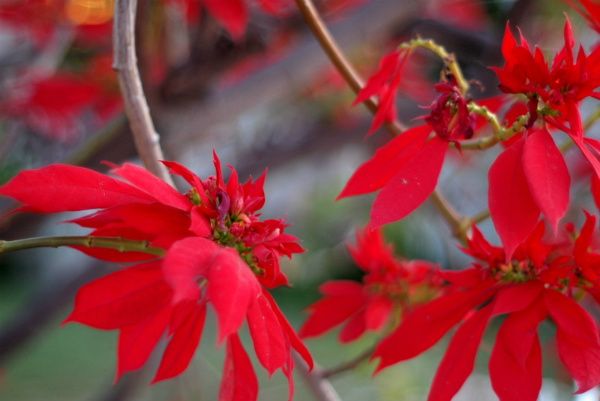 Although belated, the very warmest season's greetings!