Pam at Digging hosts this sequel to Bloom Day on the 16th of each month, a chance to stand up for photosynthesis and plead a case for the slighted leaf, doomed in most gardens to forever playing second fiddle to the alluring procreative strategies of plants.
The adaptive strategies of leaves are equally compelling, and I offer Exhibit A, Portulaca molokiniensis, a Hawaiian succulent, which has the distinction of being my first smart-phone purchase. Being one of the gazillions that got an iPhone for Christmas, I was able to check my blog to confirm this portulaca's desirable status as a Future Plant Purchase, which seemed weirdly momentous at the time.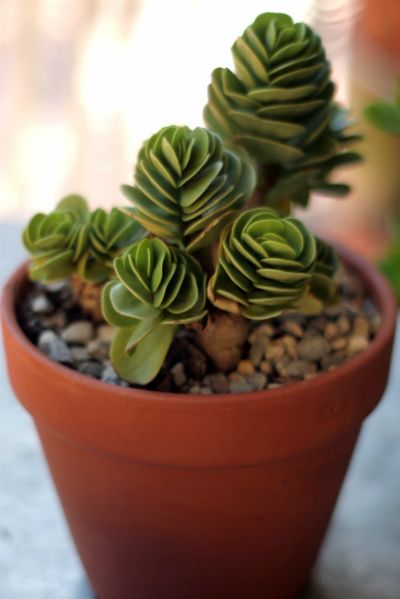 A strong Exhibit B would be the spiral aloe, A. polyphylla, photo taken at the UC Berkeley Botanical Garden by MB Maher.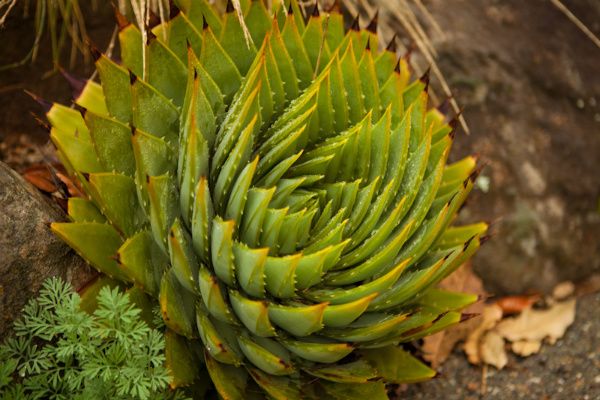 Note the setting for a happy spiral aloe, grown at an angle for perfect drainage. Summer moisture, light shade.
(I've only killed two so far. )
Leaves or flowers? Dean Martin or Jerry Lewis? Harpo or Groucho? Holmes or Watson? No need for false choices — it doesn't have to be an either/or proposition. UCBG was selling one of my favorite daisies, attractive in leaf and flower, Argyranthemum haouarytheum, which I haven't seen on offer in many years, surprising since it's so easy from cuttings. Very similar to A. foeniculaceum, which is probably what I've grown in the past. From the Canary Islands, part of Macronesia (Greek for "islands of the fortunate").