February is a very exciting month. So much to take note of, I rarely make it through a hot cup of coffee on a February morning. The anigozanthos is growing in leaps, now almost chin-high. This is 'Yellow Gem.'
Tulips started to bloom over the past couple days. But tulips don't impress Evie; birds impress Evie.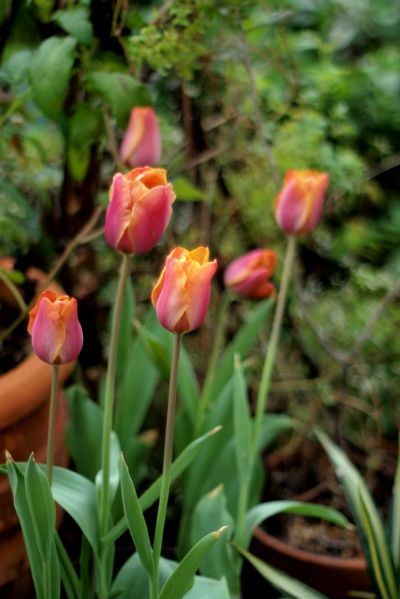 Love having the pots of tulips sited next to Sedum nussbaumerianum, now blooming too, with pearly white broccoli florets.
The six-pack of linaria was a solid winter investment. Ditto Pelargonium echinatum for intense pink.
Not as much of a craving for pink in summer as in winter, though.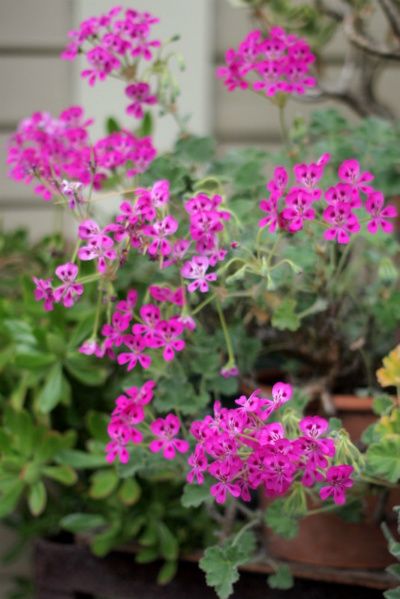 Red-flower Russelia equisetiformis continues in bloom, though a yellow variety took the winter off.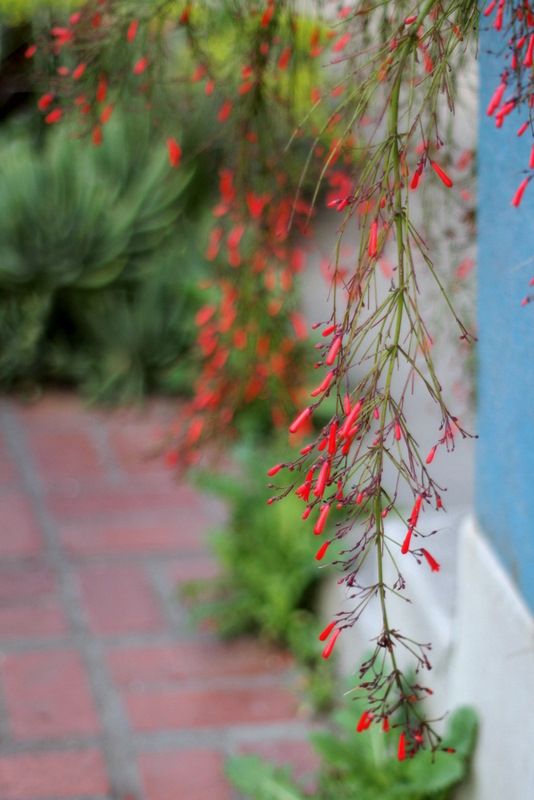 Lots of other odds and ends in bloom, including aeoniums, euphorbias, salvias, S. macrophylla, chiapensis, karwinskii, wagneriana. This silvery-leaved Lotus jacobaeus from Annie's Annuals & Perennials continues to impress. Its cascading habit would be seen to great advantage draped over a retaining wall. Here it leans on an aeonium.
For spring bulbs, snowdrops and crocuses, camellias, and who knows what else this warmish winter, check Bloom Day's host site, Carol's blog May Dreams Gardens, for a peek at what February brings to gardens all over the world. The new hardiness map should make this Bloom Day interesting, as more gardens are carved off into alphabetical subgroups. Over and out from zone 10b.