A quick look back at one of the gardens on the Mar Vista Green Garden Showcase last Saturday, which was a huge tour, with over 80 houses participating. Careful logistical preparation is required, researching and winnowing through descriptions online, mapping out routes, which we didn't do, so consequently only a handful of gardens were toured. Next year we'll be better prepared and ready to spend the better part of a day on the tour. And maybe bring bikes too. Photos by MB Maher.
The first garden we visited was the home of landscape architect Katherine Spitz and her husband, architect Daniel Rhodes.
It was this December 2011 article in the Los Angeles Times that put their garden on our must-see list. (This blog's spin-off post can be found here.) The article's photo gallery gives a comprehensive tour of their garden, including these twin Hidcote-inspired follies.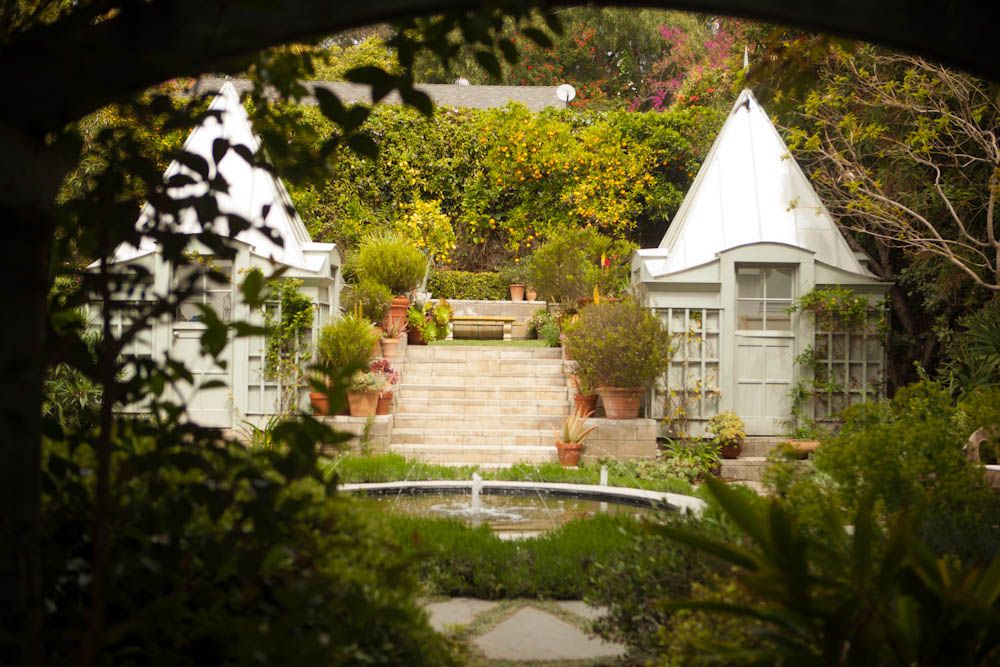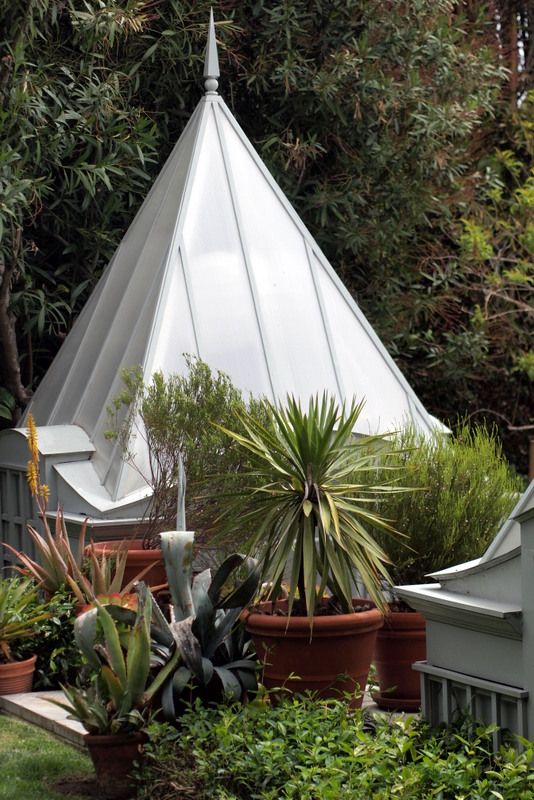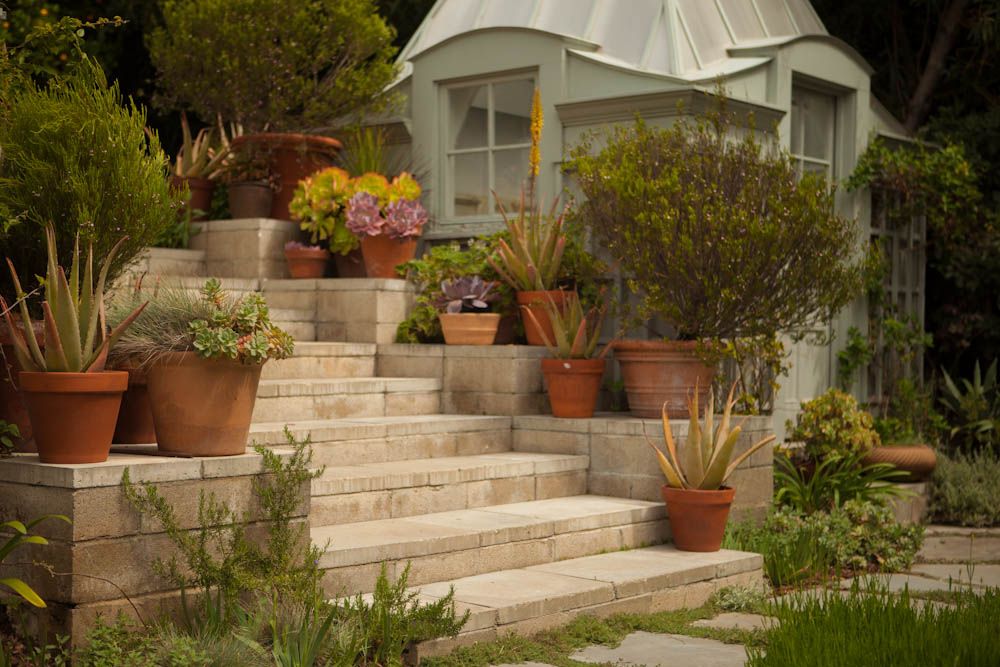 The mature bamboo privacy screening threaded with vines was of a stupefying height and achieved complete seclusion.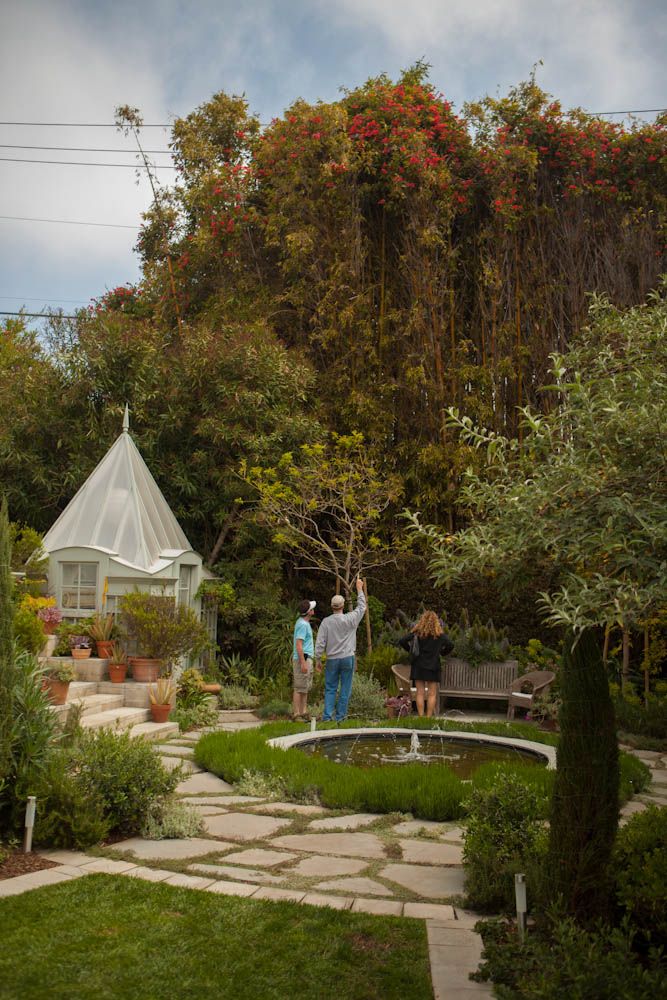 Five fountains, varying changes in elevations, strong English and Italian influences superbly adapted and executed in simple materials — and all I could think about were those courtyard trees! The entry courtyard masses familiar dwarf Pittosporum tobira around a central concrete fountain, over which two weeping Acacia podalyriifolia were seductively dangling their seedpods. Against this restrained, pared-down backdrop, the acacias shimmered and twirled in the dappled light, their sylvan performance rippled back by the reflecting pool. I stood for as long as I could to take in this simple but mesmerizing vision until tour-goers started to back up behind me. Those two trees could carry that entire courtyard without any other plants, just the paving and simple basin fountain. I fell so hard for these trees that I've already ordered one, having no space whatsoever for another tree. (
Annie's Annuals & Perennials
currently carries this acacia.) Ms. Spitz told me she was asked so many times on the tour for the name of these trees that she regretted not hanging name tags from the branches.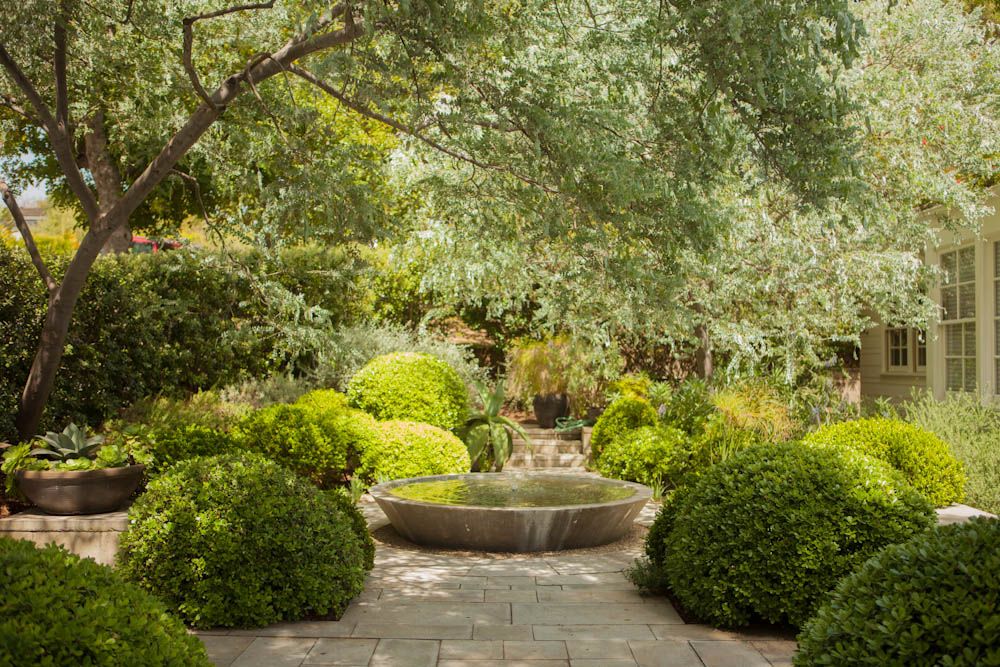 Sinuous, silvery seedpods.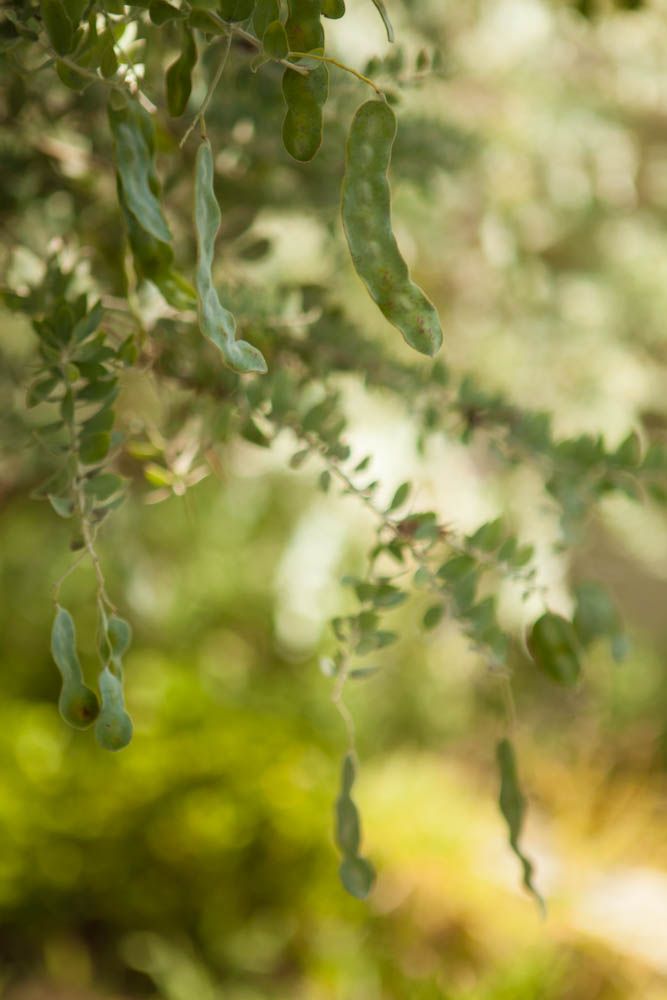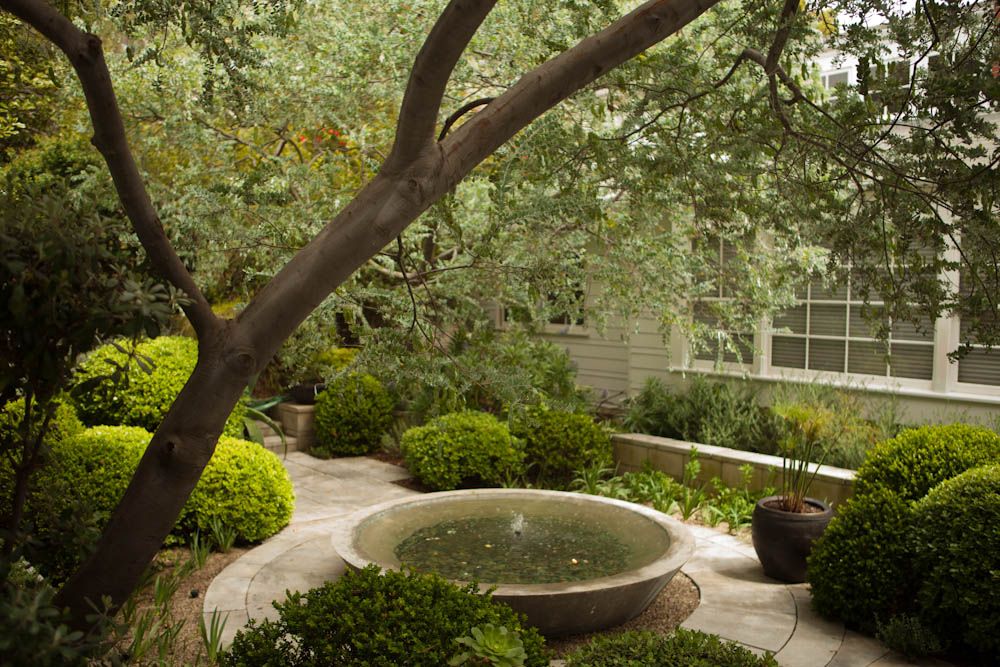 A tour well worth bookmarking for 2013. Just be sure to do your homework ahead of time and map out an itinerary.