And my mom is on a bus heading north on the Atlantic seaboard to join up with a cruise off the coast of Canada. But there were birthdays to shop for yesterday, so naturally (selfishly?) I headed for a destination that included plants as well as possible gifts, Roger's Gardens in Orange County, California. I always find a little plant shopping helpful before diving into the murky waters of gift shopping.

Harpochloa falx 'Compact Black,' Black Caterpillar Grass, in small 4-inch pots, was too interesting to pass up.
Photo and description from High Country Gardens.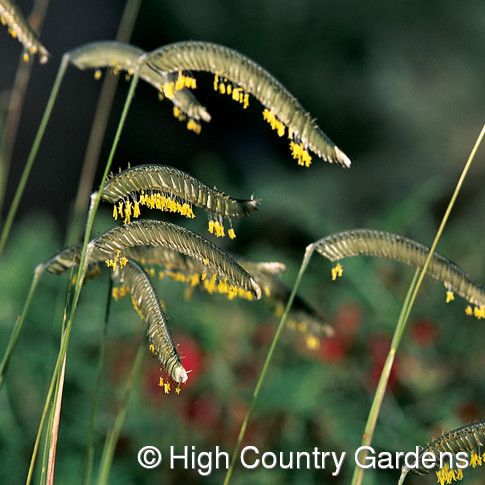 Aloes and agaves planted in the display beds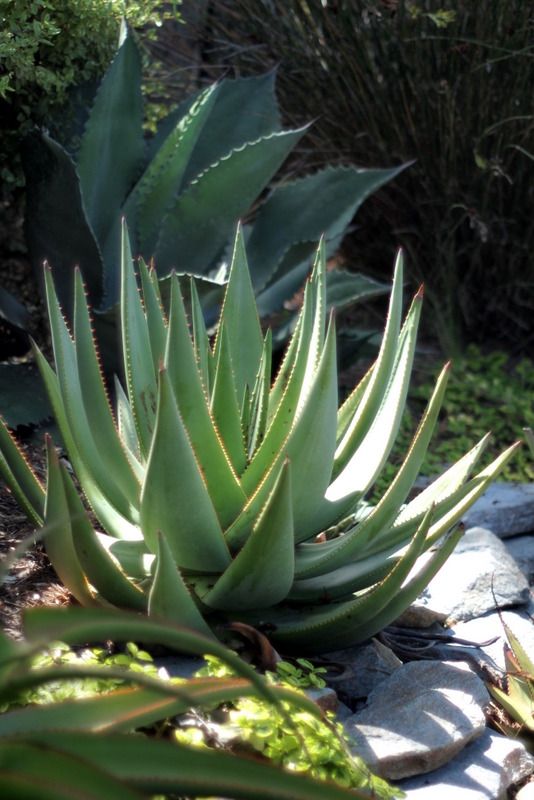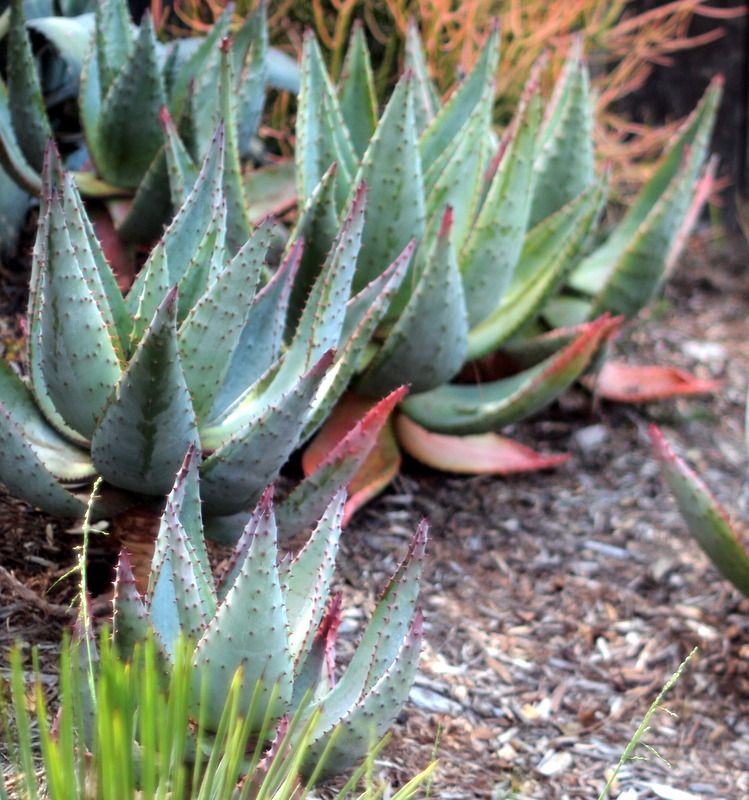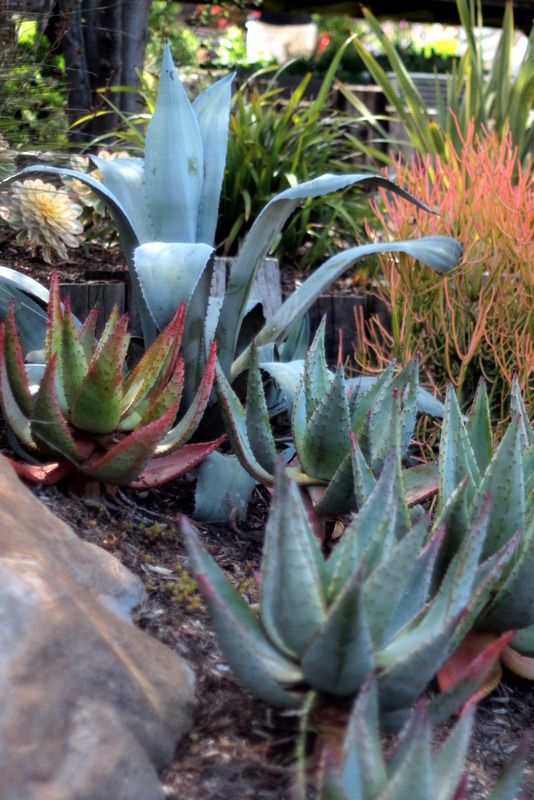 Some of the agaves, like this A. potatorum, are underplanted with a variegated ceanothus (possibly this one).
Self-sown Geranium maderense getting a little too chummy.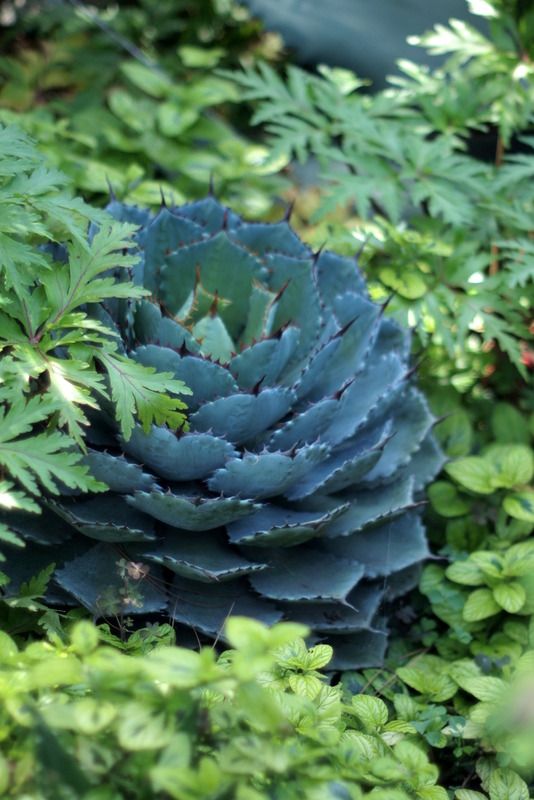 And possibly because the jacarandas in the hell strip are treating us to a couple months of purple rain, I'm finding myself suddenly attracted to brooms and lingered to check these out at Roger's. I've made a vow to sweep every day, and sometimes twice a day, lest the dreaded buildup of sticky petals is carried underfoot into every nook and cranny of our lives.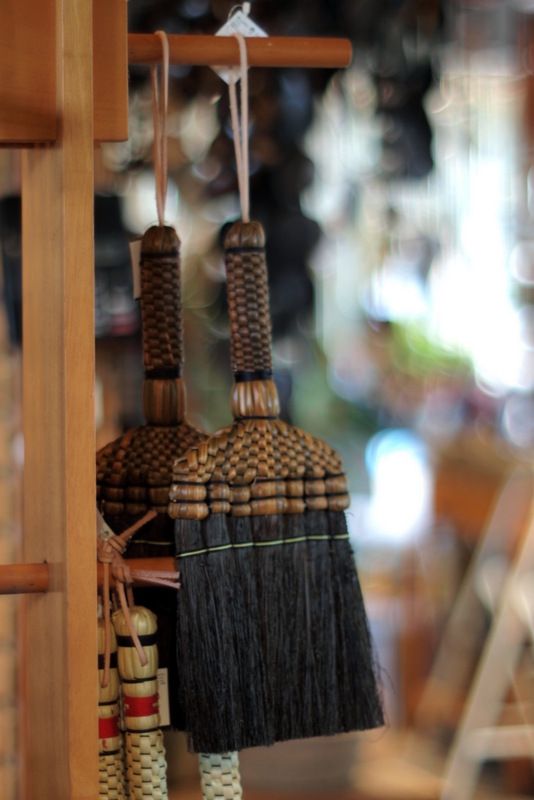 Brooms and women go waaay back, to the antecedent besom broom, simple twigs tied to a handle.
Some simple ideas that caught my eye. Possible display for tillandsias.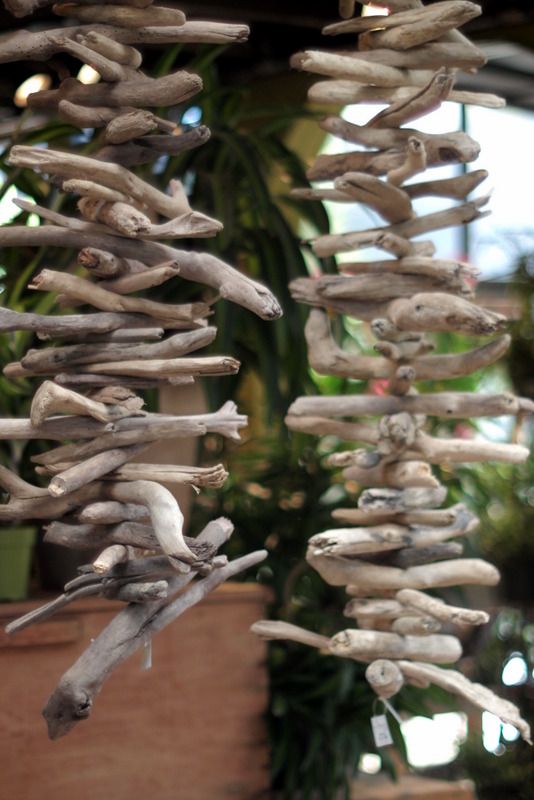 And the very clever florists at Roger's hung glass lanterns filled with water and leaves.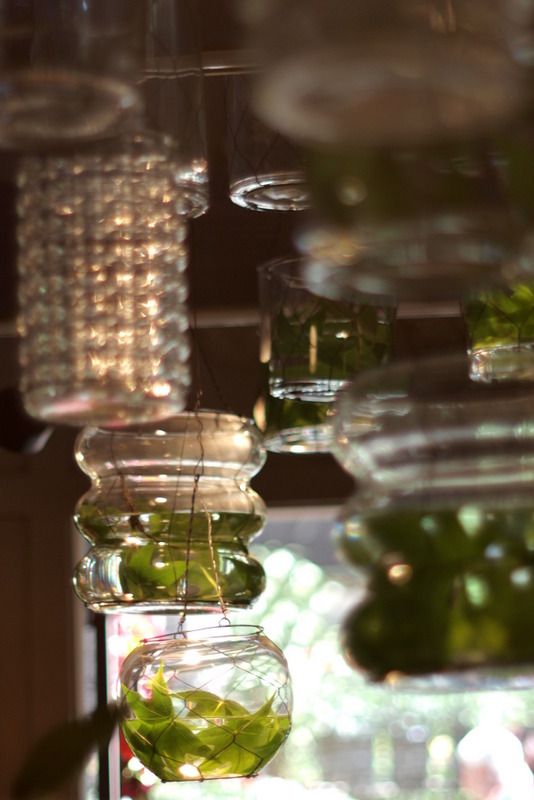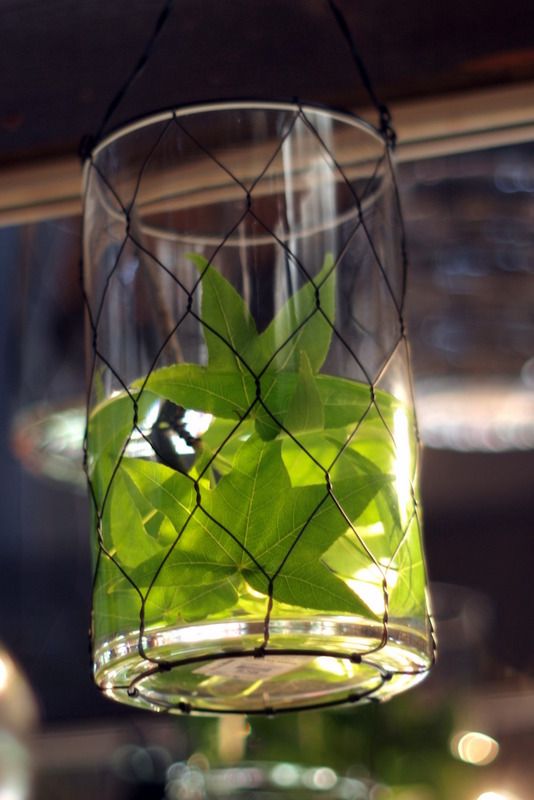 and mossed a beat-up chair, turning it into a fernery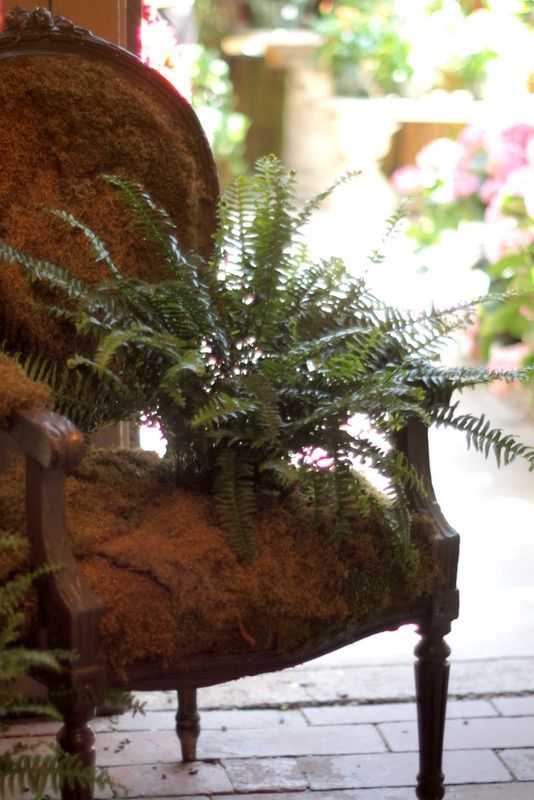 Happy Sunday to moms and kids everywhere, a greeting which leaves out absolutely no one and means everyone is entitled to a nice brunch today.