Running errands in Orange County yesterday, I popped into the new Rolling Greens again to see if their selection of outdoor plants had arrived. Yes, a good range of succulents was in, including this fabulous variegated beaucarnia or Pony Tail Palm.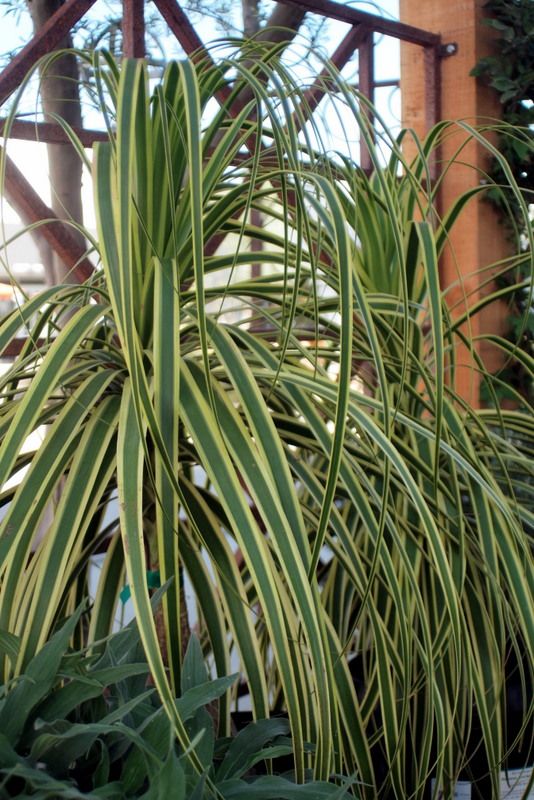 There were also some striking succulent containers planted up and added to the display.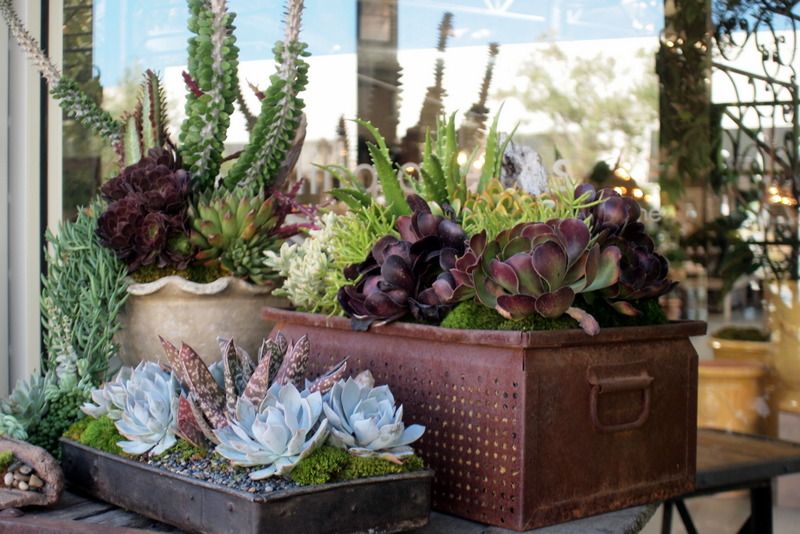 This has to be a first — I don't think I've seen ocotillo used in containers before. But why not? Just don't forget the gloves.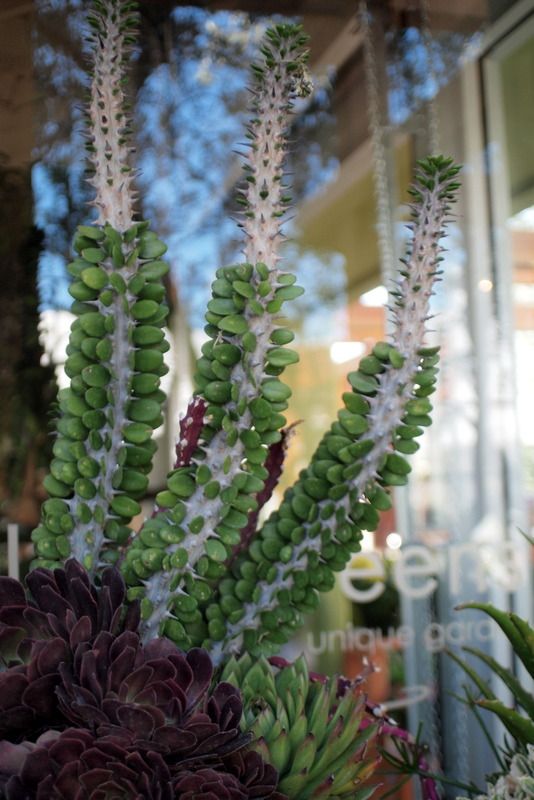 The ocotillo's strong pattern is marvelous when viewed against a backdrop, reflective or otherwise.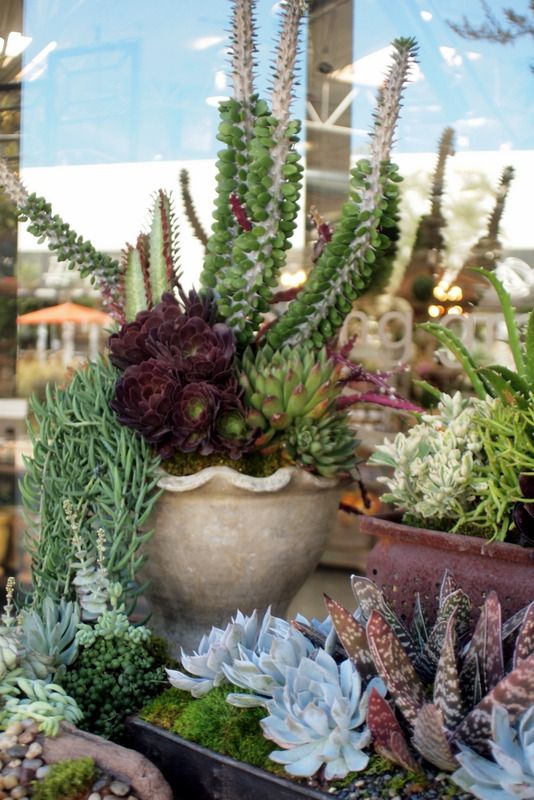 Interesting horizontal, topographic effect obtained by mossing up and planting salvaged industrial metal trays and other low-slung containers.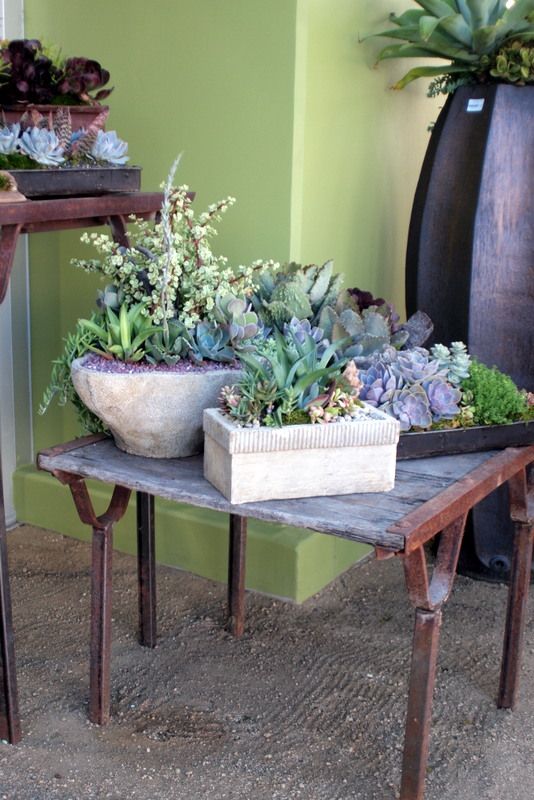 And I just happen to have one of those metal trays hanging around here someplace…