You've gotta get over to Potted's blog to see their before-and-after photos documenting Potted's contribution to the California Home+Design showhouse at The Hollywood Lofts.
Follow Potted's step-by-step photos to find how they arrived at this:

And this:
(Note the debut of Potted's City Planter in white.)
Annette and Mary mix modern and bohemian like nobody else.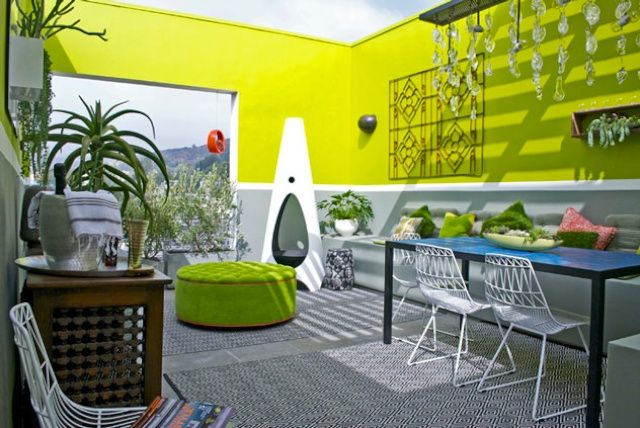 Congratulations on this amazing transformation to an open-air, outdoor room showcase at the Hollywood Lofts for CH+D.
I've got until November 18 to see it in person. Reservations can be made here.
Showhouse hours:
September 14 – November 18, 2012; Friday, Saturday & Sunday Only.
Friday: 10am – 2pm
Saturday & Sunday: 10am – 3pm