A stupefyingly hot Bloom Day here in Los Angeles. June and July were lovely, August and September the devil's smithy. This heat wave is having the same effect on the streets as martial law, rendering them eerily quiet and empty. The garden is pretty quiet too.

Amazingly, some things have the backbone to bloom in this heat. Not me. But the summer-dormant, winter-blooming Pelargonium echinatum opened its first blooms yesterday.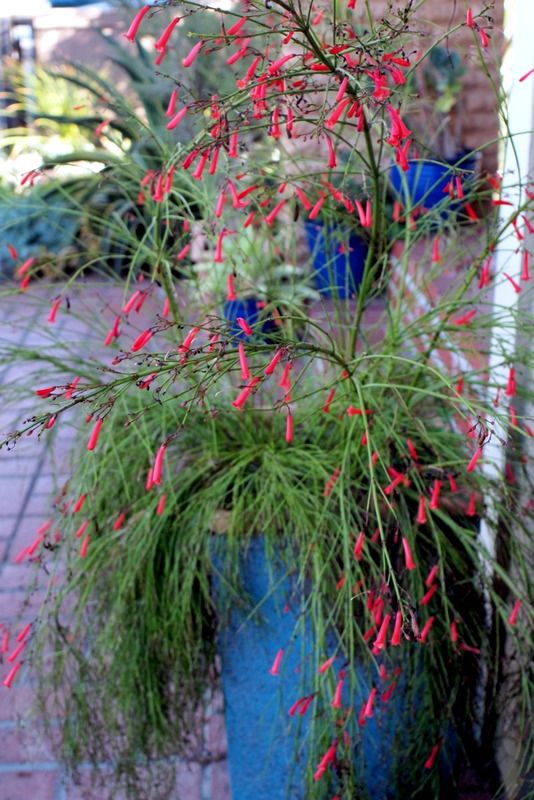 And Russellia equisetiformis has leapt into bloom, even with having to face down day after day of searing afternoon sun.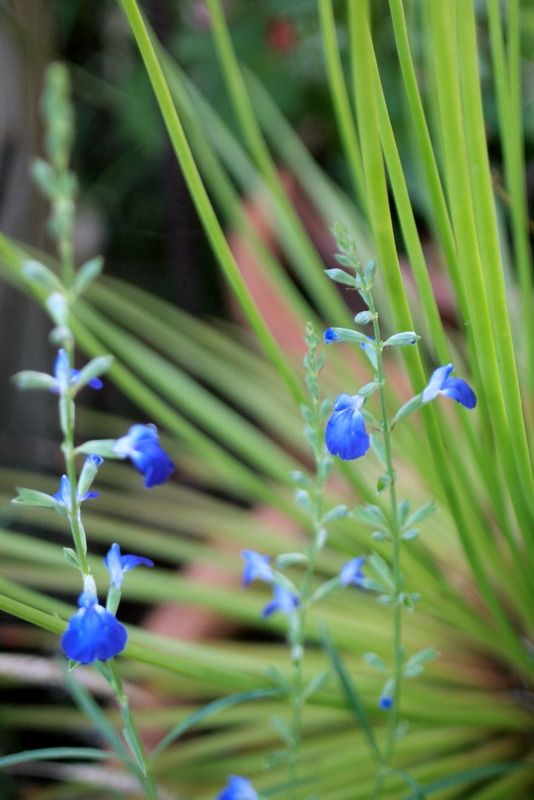 Plant Delights described this salvia as making a nondescript, almost grass-like contribution all summer before blooming in fall, which sounded ideal, and this first year that assessment has been borne out. Doesn't bulk up huge during summer but maintains a slim, barely noticeable presence until it becomes studded in blue flowers in fall. Ultimate size 3-4′ x 15-18." Salvia reptans West Texas Form.

Passion vine Passiflora sanguinolenta is sailing through the high temps, reliably unfurling its little pink parasols.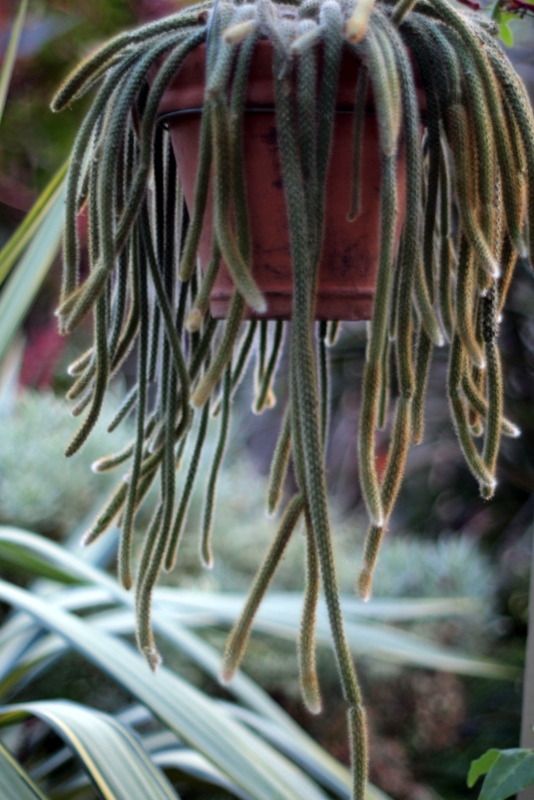 Definitely cactus weather. Aporocactus, unfazed by the heat.

Palo verde trees, agaves and grasses scoffing at the heat at a Starbucks in downtown Los Angeles yesterday.
These last two photos taken with my iPhone.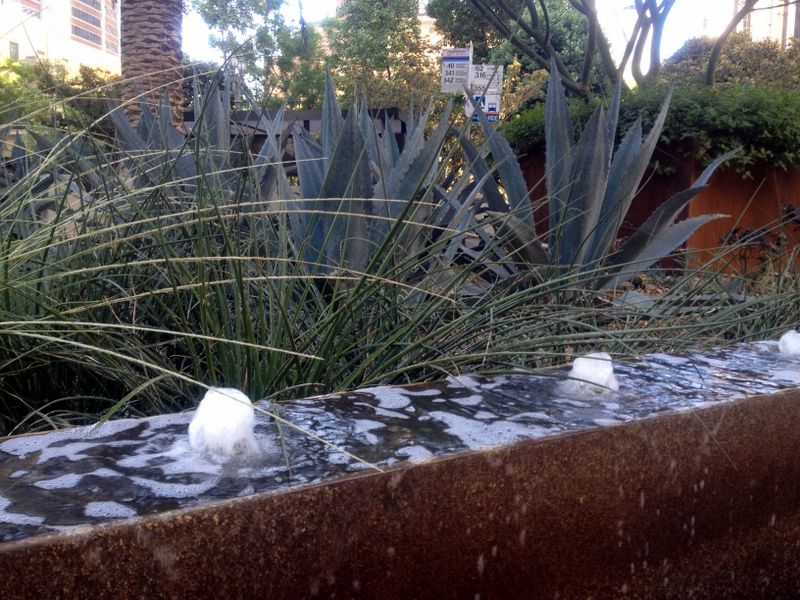 Cor-Ten steel fountain, agaves and hesperaloe. Walking around downtown yesterday, I convinced myself that until I devise a fountain or water garden, it might be helpful in the interim to just print verbs for the movement of water on my east fence, which was just restained an even darker indigo blue. Words like brim, pour, spill, trickle, flow, rush, cascade, plunge, drip, splash, pool, eddy…
Thank you, Carol, (May Dreams Gardens) for this count-your-blessings monthly ritual, along with all the Bloom Day contributors.