Must I really squeeze in one more post on the High Line in 2012? Have we become bored and cynical already about this dream of a garden on an abandoned railway trestle made real against seemingly insurmountable odds? (Yes to the former and a resounding no! to the latter. Not on my blog anyway.) I don't know if the hipster doll left on the High Line a few weeks ago was meant to allude to recent controversies revolving around accusations that the runaway success of the High Line park was responsible for "Disneyfying" the surrounding neighborhood.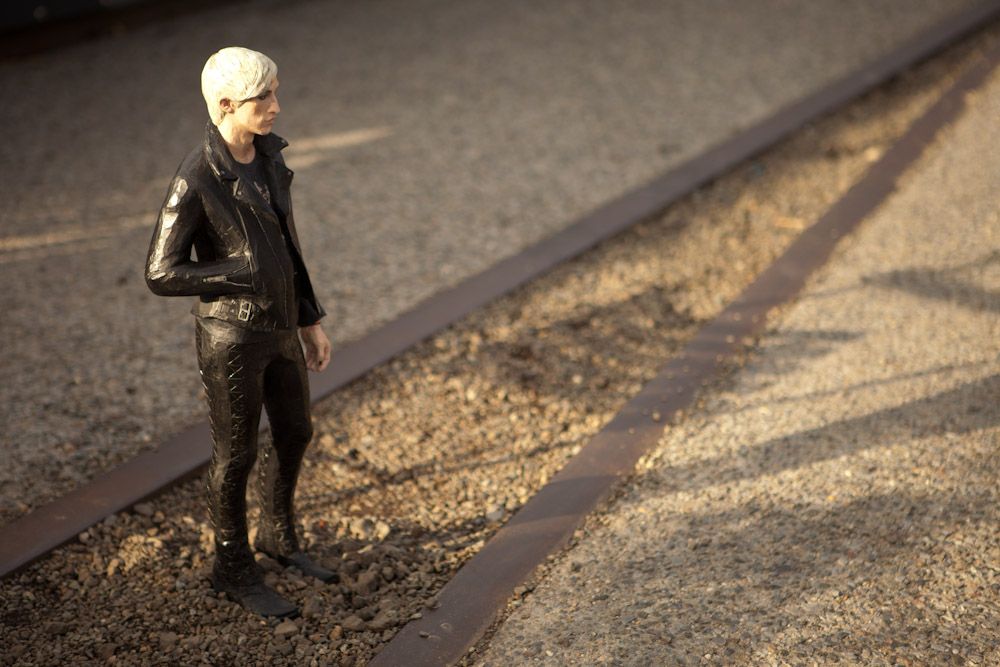 At least I think it's a toy. The photographer didn't say. Left purposely or simply forgotten, I just hope there was no anti-hipster voodoo involved.
MB Maher was in NYC last week and grabbed a quick portrait of the High Line in early winter, including this well-dressed hobo debating whether to ride the rails. (Possible caption: Is relentless pursuit of the hip a train to nowhere?)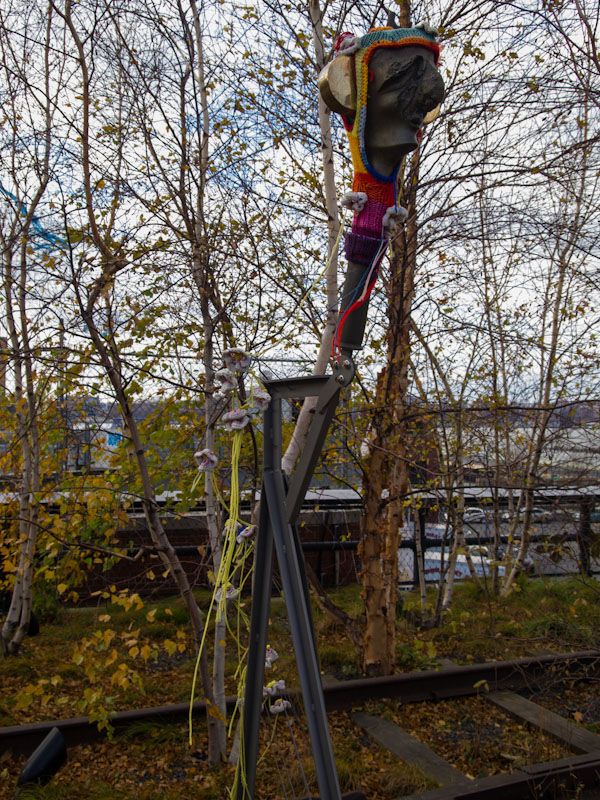 More signs of affection for the High Line.
The High Line without Oudolf's emotional planting would still be worth visiting for the great views, similar to strolling across the Brooklyn Bridge or Golden Gate Bridge.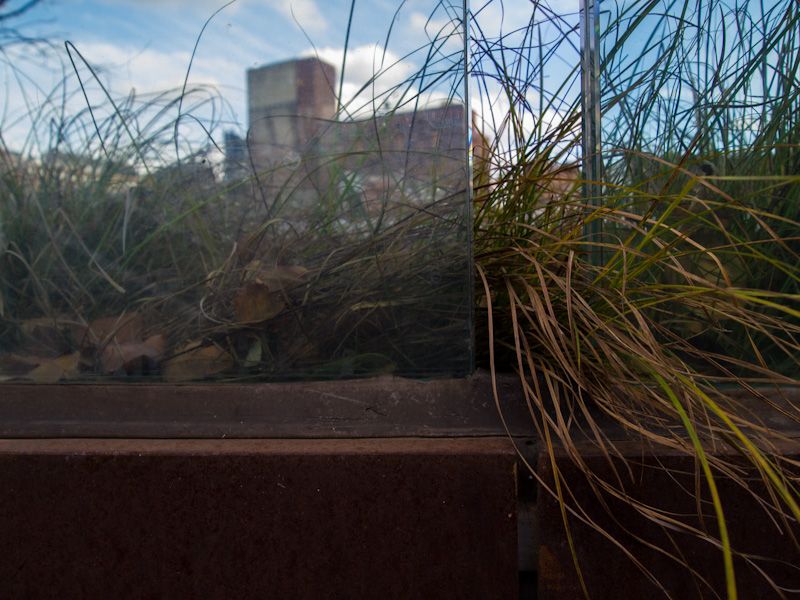 Giving us access to views previously granted only to birds.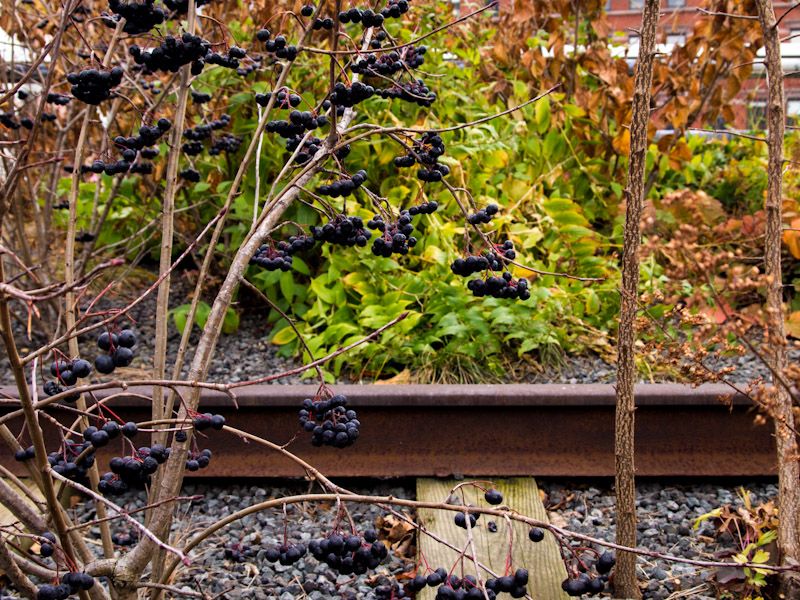 Nourishment for us, nourishment for the birds.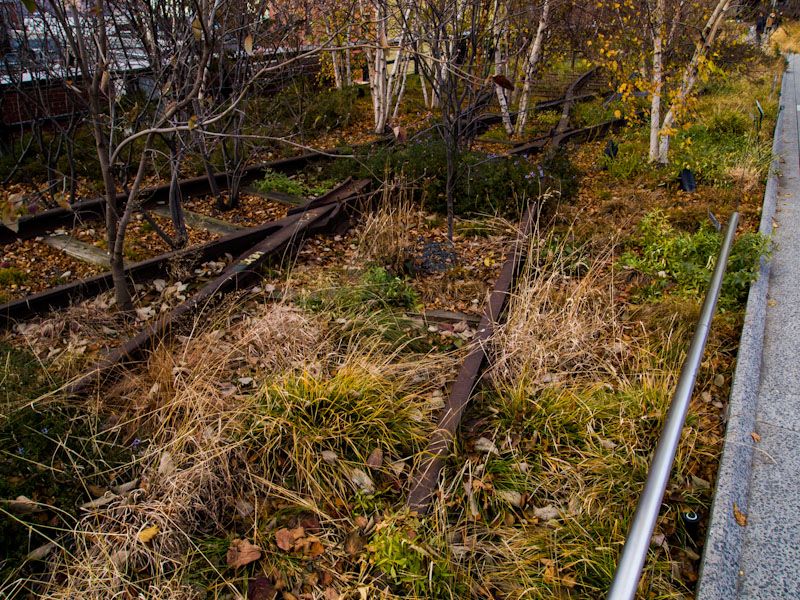 Laying down new tracks in urban garden design: Is it a garden threaded through a city, or is the city now threaded through a garden?
Because urban parks aim for creating utilitarian space, they are oftentimes monocultures, stripped of species diversity. A garden aims for the transformative, urging us to escape into another world. I think the High Line successfully merges urban park and garden, simultaneously intensifying the appreciation of both the built and natural world by immersion in both.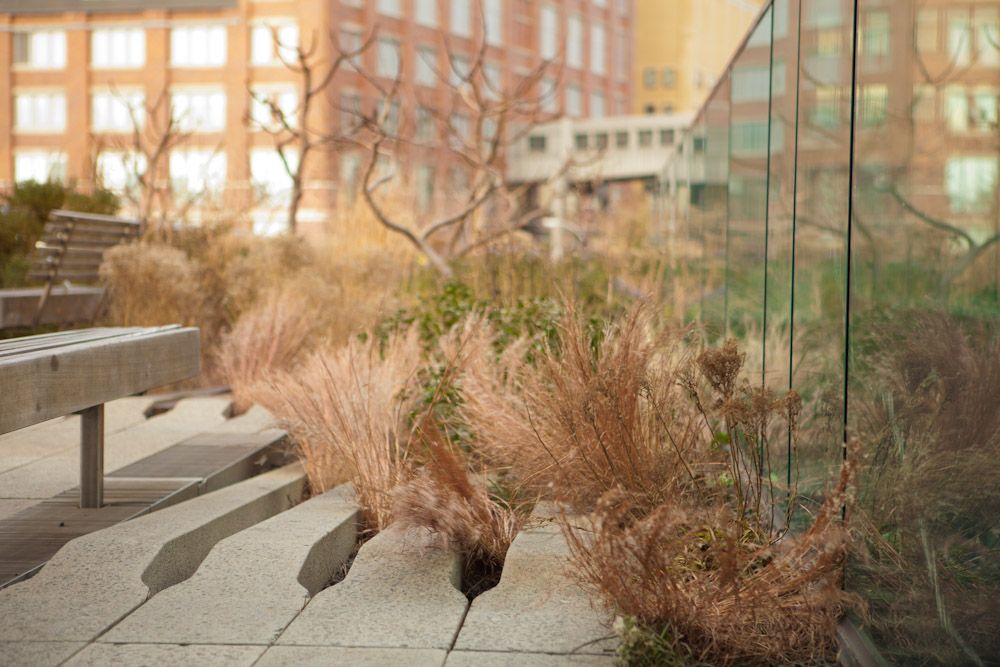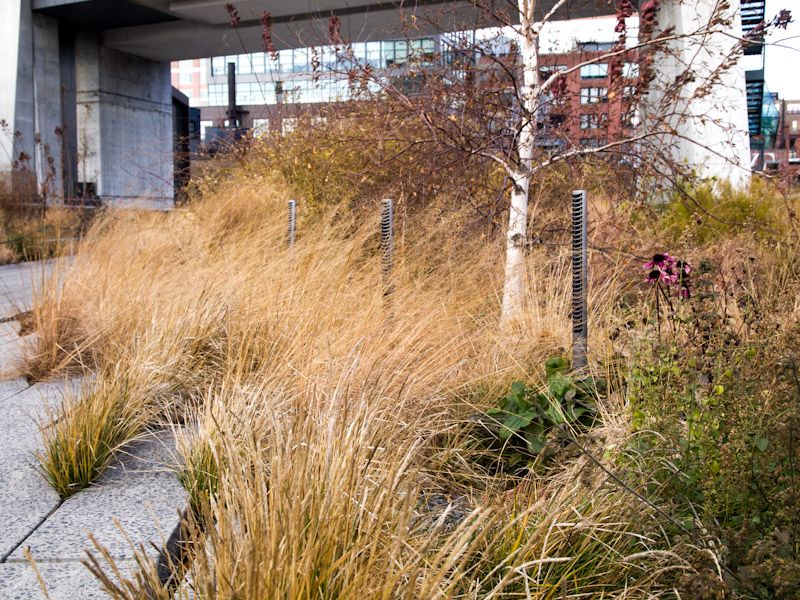 Tidy, formal parks, with their authoritarian focal points, can seem like bon-bons attempting to satisfy ravenous, denatured urban appetites. I find that the shifting perspectives, stark contrasts, and wildly rich plantings make the High Line a four-season feast.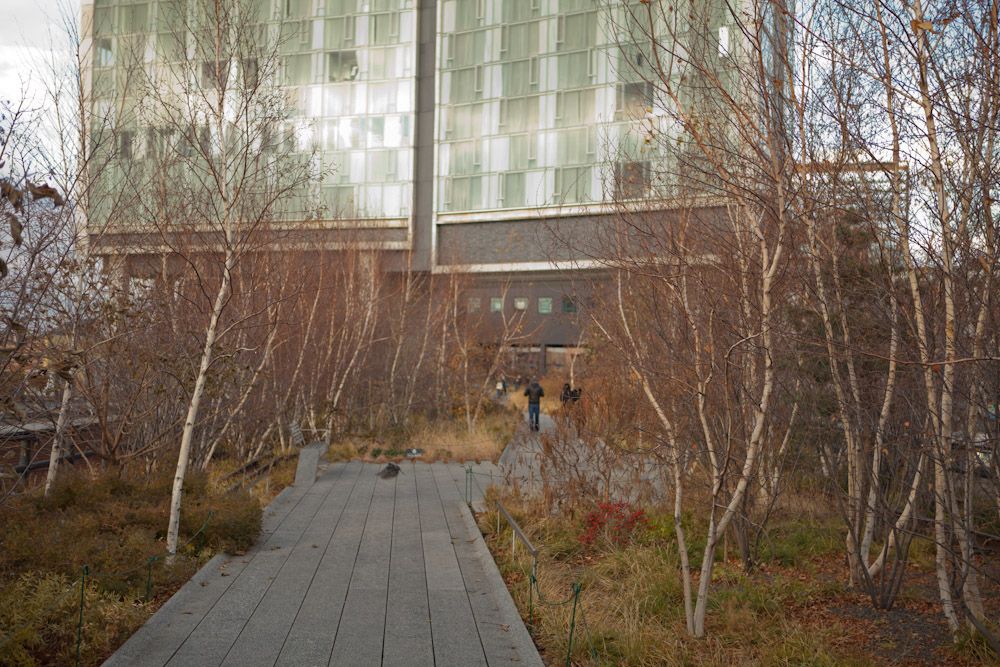 Last post on the High Line for 2012,
I swear
.

Edited to correct photo attribution; photos 2, 3, 4, 5, 6 and 9 taken by J. Mericle/threadandbones.